The image at the top of this post is a thing of beauty for those of us who complained all those years ago about curved displays and the frustrating experiences they projected even if they looked neat in the hand or in a promo video. Curved displays were never any good, even if we all tried at one point to convince ourselves they were a difference maker. They weren't. They were a bad idea. They were a chemical and engineering feat that added little to the smartphone experience.
For the Pixel 7 Pro, we saw Google slightly pull back on the curves of its display and were close to enjoying it. But as the year since it launched has passed, I can't say that I ever fully fell in love, because curves are, well, annoying. Even when less drastic, they still present usability problems because Android is built around swipes and gestures, a number of which start at the edge of a display.
We wanted the curve gone then and Google didn't listen. For the Pixel 8 Pro, it appears as if they have given us what we asked for. We have been leaning towards the idea that Google was shipping a flat display in the Pixel 8 Pro dating back to March, when the first renders dropped, and the confirmations continue with each day's new leak.
The latest example showed up today from the Google Store listings that @Za_Raczke shared. We get multiple angles that all show a display that is flat. Unless they purposely cut out a glare to hide the curve, we don't believe the Pixel 8 Pro will have anything but a flat 6.7″ OLED display with variable refresh rate from 1 to 120Hz. The renders have all said flat. That early prototype said the same. And Google's own promo clip is as close as we've got to a sure bet on flat.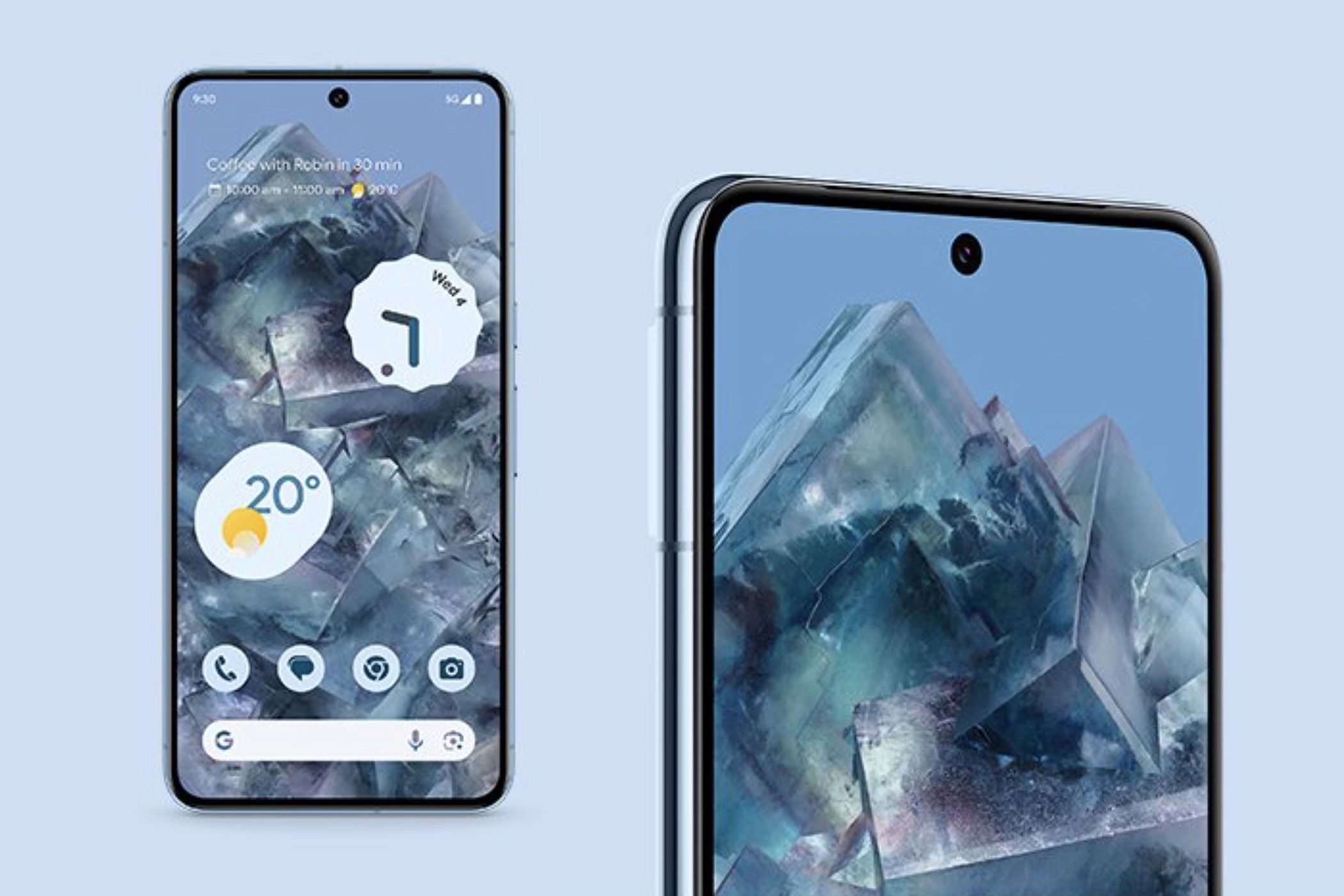 Not only is Google ditching the curve and giving us the flat display of our dreams, they are rounding the corners of the device to make it more comfortable in the hand and not increasing the overall size compared to the Pixel 7 Pro. The Pixel 8 Pro will reportedly measure in at 162.6 x 76.5 x 8.8mm, while the Pixel 7 Pro 162.9 x 76.6 x 8.9mm. They are almost identical. They even weigh the same at 213g (8 Pro) and 212g (7 Pro).
You guys, I think our dreams have come true. Now we just need to find out how much we are really going to pay for one, because we are going to pay for one, aren't we? If a free Pixel Watch 2 is going to be included and the trade values for your Pixel 7 Pros are even semi-decent, this seems like a phone to quickly pull the trigger on.