We got our first rendered look at the Pixel 8 Pro this week. One of the things that may have a few people excited is the possibility of the Pixel 8 Pro having a relatively flat display compared to last year's Pixel 7 Pro. Well, if you were looking for more confirmation about this development, check out the latest images below.
Tweeted out by @OnLeaks, the same individual responsible for this week's Pixel 8 Pro renders, we can clearly see that the 8 Pro's display is much more flat on its edges when compared to the Pixel 7 Pro. Looking at the images below, it's quite obvious.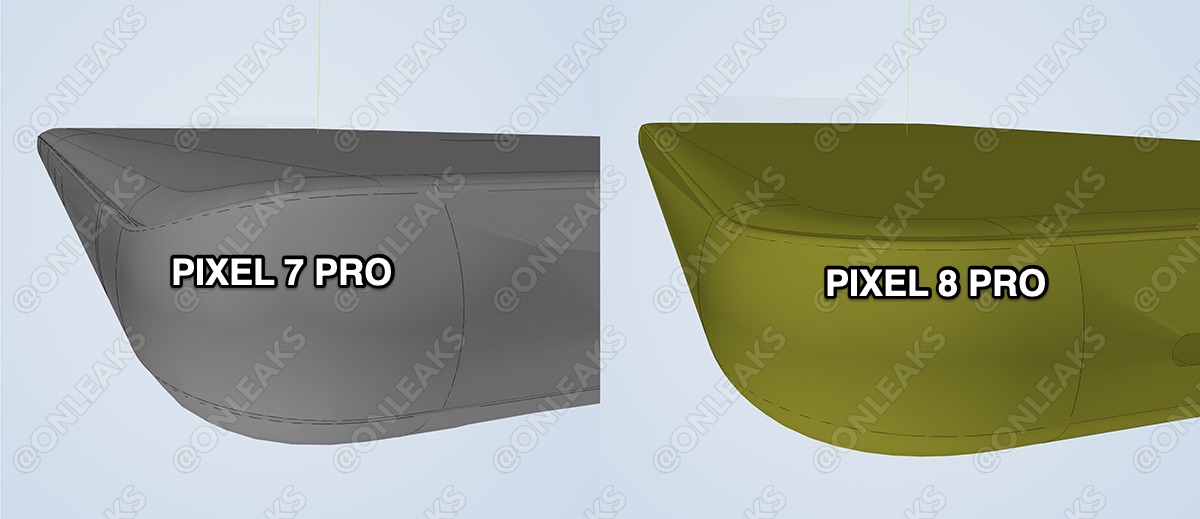 Something also to notice are the corners of the device itself. While the Pixel 7 Pro has always felt a little sharp or pointy, the Pixel 8 Pro takes a much more bubbly and rounded approach. To the naked eye, and while in- hand, the Pixel 8 Pro should actually be a significantly different device from last year. Whether you like that or not is an entirely separate issue.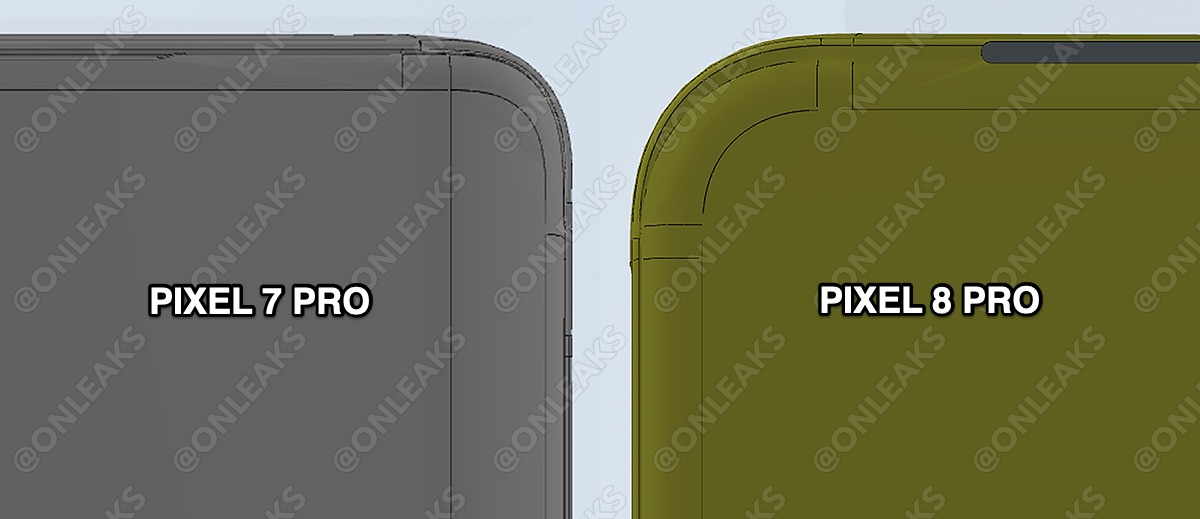 Please note that while others have suggested that these images also confirm thicker display bezels, that is inaccurate. Dismissing that notion, @OnLeaks said that these are purely raw CAD renders that do not show display bezels or anything else. All these renders show are the hardware design differences.
Hands up of those who can't wait for a flat display Pixel 8 Pro. 🙋
// @OnLeaks