You may still be watching the teaser for the Pixel 8, Pixel 8 Pro, and Pixel Watch 2 that Google released moments ago, and that's fine because it's fun. We'd now like to turn your attention to yet another video from Google, one that shows off both phones (almost in full) and sets them up next to each other to get a good feel for how they'll differ.
In the video and images included, we can see the Pixel 8 look small and cute in a pinkish or rose color, while the Pixel 8 Pro looks quite premium in its porcelain paint. The Pixel 8 appears to show a matte camera housing, while the Pixel 8 Pro's sure looks like polished steel or aluminum. We can also see a SIM card tray as well as really flat and wide buttons on the Pro.
As expected, we get cameras on both phones situated within a single window, the extra temperature sensor on the Pixel 8 Pro, and super rounded corners. Honestly, the rounded corners are going to be lovely in the hand – I'm looking at you, Galaxy S23 Ultra.
There isn't much else to take from the images or video, unless you can look at this image below and come to the conclusion that the front display is indeed flat. This is a side angle in the video that seems purposely shot this way. I would think if there were a curve to this display, it would show or bulge in this angle. Am I off in thinking that? We do believe the display will be flat.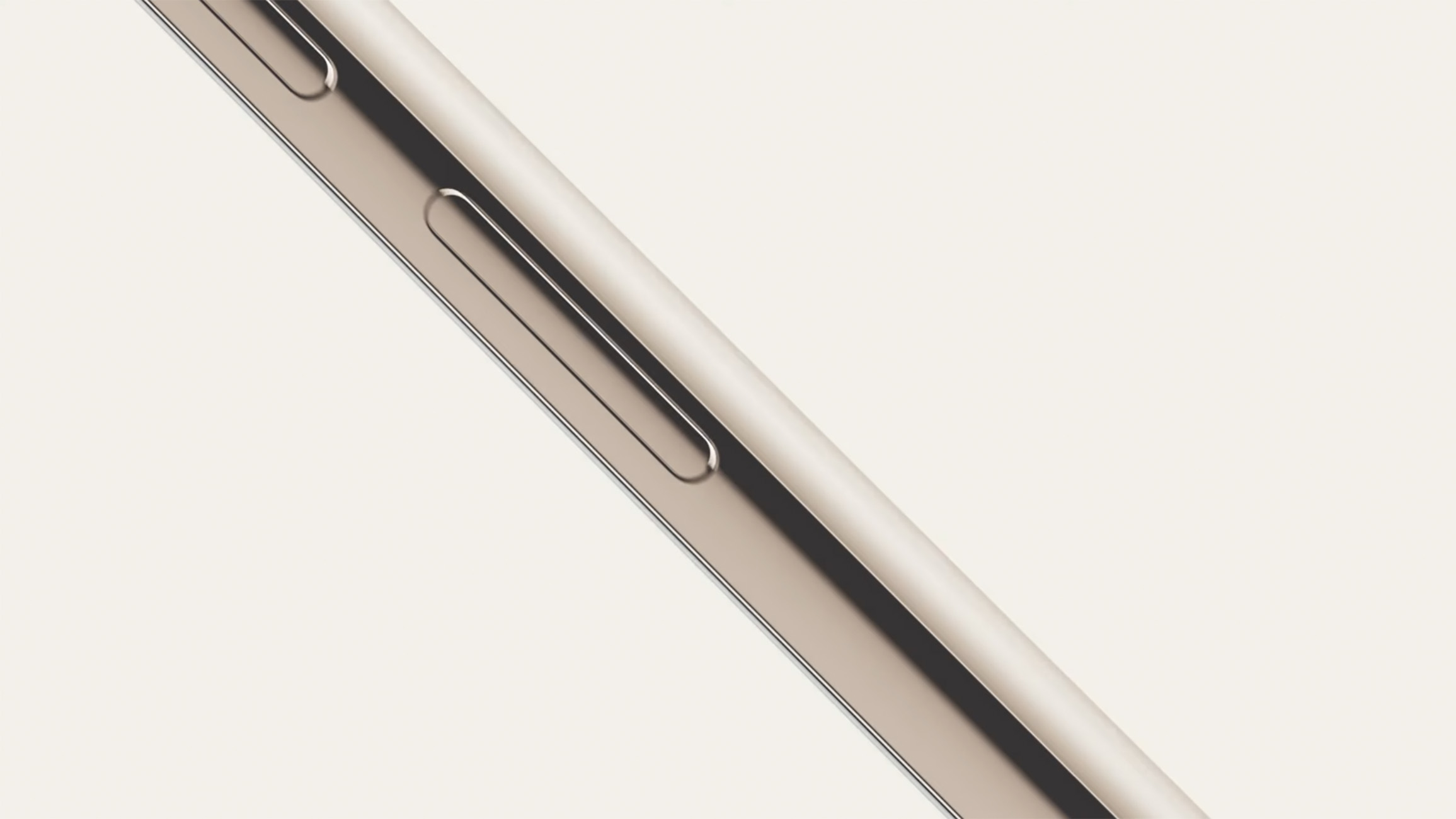 Finally, the Google Store has a new magazine page that says these new phones feature "the most advanced Pixel cameras yet, and Google AI to help you do more, even faster." The page talks about using new advanced editing features like Magic Eraser and Photo Unblur, as well as using Live Translate, all of which are on other devices. There's also a shot of the Pixel Watch 2 that'll provide "even more personalized help, safety features, and health insights."
Anyways, here's the video – enjoy it.