The Pixel 8 and Pixel 8 Pro have been thoroughly spoiled, so why don't we move onto the Pixel Watch 2. Yes, we have major Pixel Watch 2 leaks this morning as well, including a promo that might get you one for free in two weeks time.
This latest leak once again arrives from @Za_Raczke and is promo video form, with a Google tour of the Pixel Watch 2 and many of its features. While Google already shared some of this stuff, we get a clearer picture of the health and fitness features coming to Google's new watch.
The health story of the Pixel Watch 2 probably starts with its new sensor, which is likely the robust sensor feature in the latest Fitbit smartwatches. This sensor can track stress (EDA), take your skin temperature, measure more accurate heart rate readings, and provide heart rate variability (HRV). You'll also get automatic workout start and stop reminders, pace and zone tracking, plus a bunch of safety features, like the new Safety Check. This Safety Check was introduced in June for Pixel phones as a timer that lets you confirm with family and friends that you are OK during a specified time period.
I know none of that stop is ground-breaking or that new in the world of health and fitness trackers, but Google did release the original Pixel Watch with lackluster health features that didn't really compare to the industry. This new sensor should help bring it in line as a watch that certainly isn't cheap.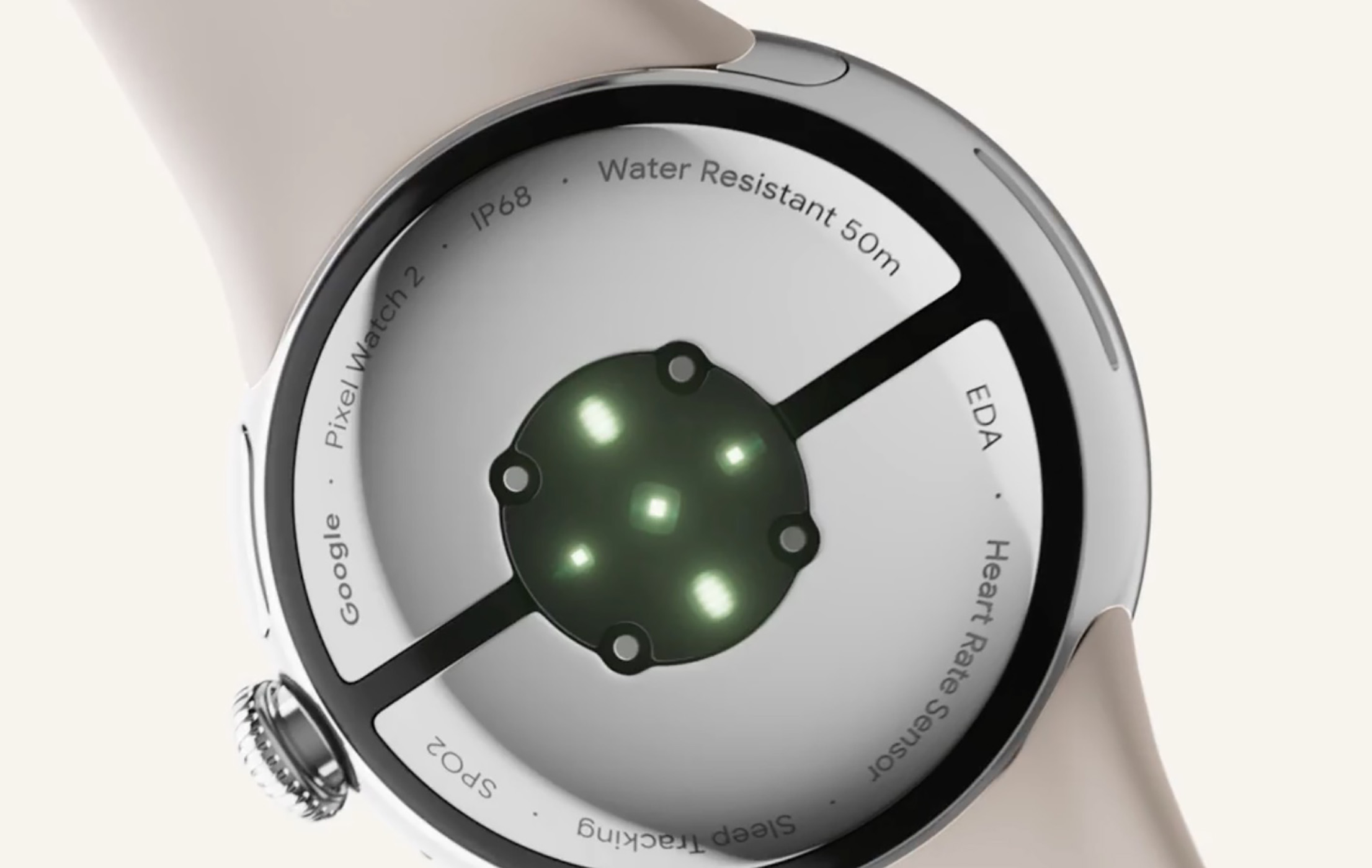 The promo video shares that we should expect 24-hour battery life with sleep tracking, so not much of an improvement there. That's sort of to be expected, with leaks suggesting for some time that Google was keeping the same form factor without a huge battery capacity increase. Maybe the new Qualcomm chip will at least let us use the always-on display to get that full 24 hours? Hah, who am I kidding.
And finally, the video showcases the new watch bands, like the hole-filled Sport Band, Slim Metal Links band, and new colors of others,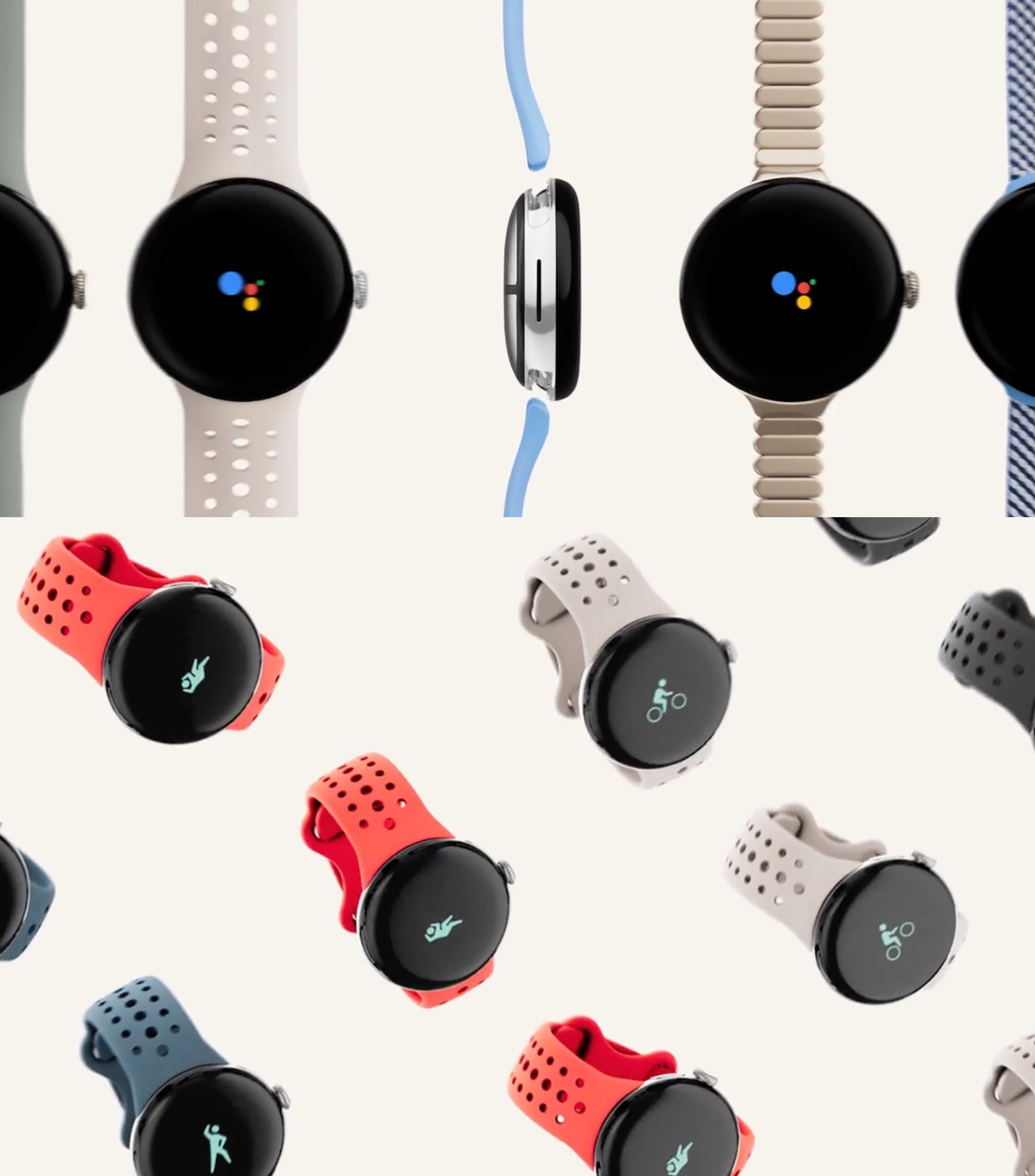 Oh, and about the free Pixel Watch 2 promo. It sure looks like Google is going to give the Pixel Watch 2 away for free if you pre-order the Pixel 8 Pro. There's no word yet on if that'll carry through to the regular Pixel 8 too or just for the Pro, but that's a nice bonus. The Pixel Watch 2 should see a price right around the original, which is $350.
// 91mobiles