Ever since the original Moto Z Play arrived in 2016 and surprisingly became one of my favorite phones of all time, I've looked forward to new additions to the Z Play line-up. The Moto Z2 Play from last year was also good, but didn't quite bring the same level of enjoyment. So with the Moto Z3 Play arriving in recent weeks, I was curious to see if it could rekindle some of that original magic and get me excited again.
For the most part, after having spent the past couple of weeks with the phone, I think it's safe to say that it has brought back some of those special feels. It's not perfect, but I'm a pretty big fan of the Moto Z3 Play and have enjoyed using it on the daily.
Let's talk more about that in our Moto Z3 Play review.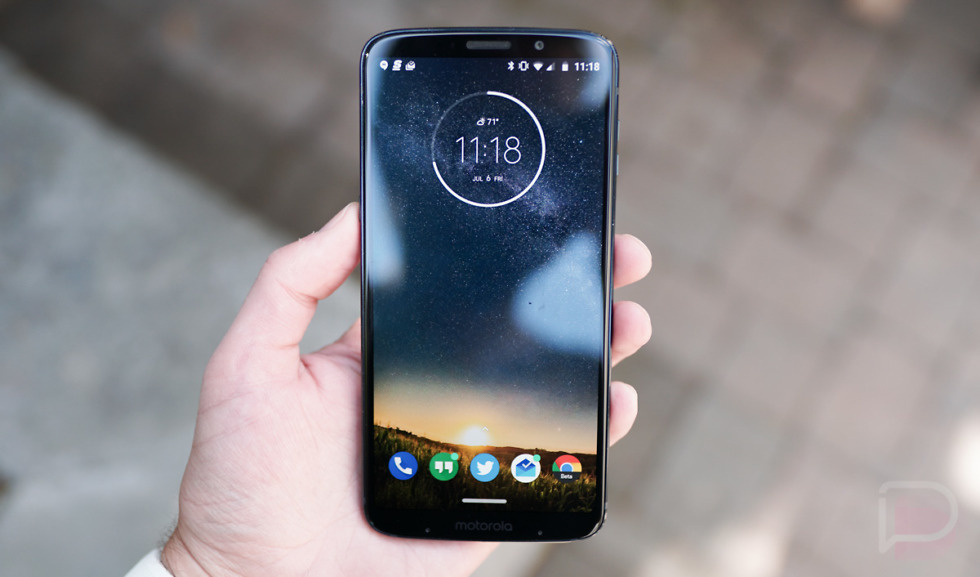 What do I like?
---
Design
The Moto Z3 Play is a nice looking phone. Past Moto Z phones all had big chins and lots of bezel, yet this Z3 Play ushers in a new, modern styling from Motorola. They've moved the fingerprint reader to the side (which is awesome) and expanded the display from top to bottom, matching current all-display trends.
The phone is also made of metal and glass, so it feels nice in the hand. The deep indigo (blue) colorway that the Z3 Play is available in is super sharp too. We don't often get phones that aren't black or white or silver, so this being a different color adds to the sexiness.
It's still a bit wide for my hand, but the thinness of it makes it pretty easy to hold. It's stupidly light as well, so you'll never get fatigue from holding it like you might an Essential Phone.
The one eyesore here is the camera puck on the backside. Unfortunately, it needs to be there to help hold Moto Mods in place and allow Motorola to keep the phone super thin.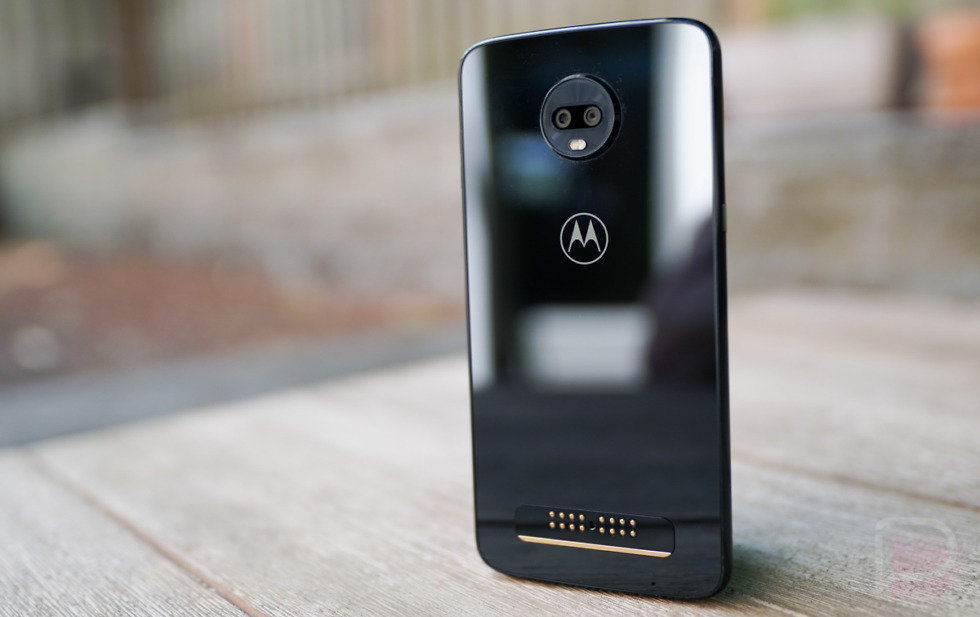 Battery life
In somewhat disappointing news, I do need to tell you that the Moto Z3 Play also does not live up to the original Moto Z Play as the battery god of the century. I'd say it's 3000mAh battery is more in line with the Moto Z2 Play, which isn't terrible, it's just not game-changing like that first phone was.
On most days, I was hammering away with 4+ hours of screen on time and the phone would last until I went to bed. A handful of nights, I'd get to bed with 30% left and not an ounce of worry. For the most part, the Z3 Play's battery life is firmly in the "good" category. And that's without a Moto Mod attached.
I did have a couple of days where battery life seemed to dip some, though. I don't think it's anything to be alarmed at, but for example, one day the phone dropped to 18% battery at around 6PM with 4 hours of screen on time. I can't explain why that happened and it's not something I'd worry about. In general, the Z3 Play was lasting a solid 17 hours without needing to be charged.
Keep in mind that Motorola included TurboPower charging in the phone. With the included charger or any other Quick Charge-ready charger, you can top up in no time.
Or, you could slap on the included Moto Mod battery pack and never worry about running out of juice again. I used the Mod that Motorola includes a couple of times just to see how well it worked and can report back that it works as advertised. It may not be a fast-charging battery Mod, but it certainly came in handy with my lazy ass sitting on the couch, out of reach from a charger. Should you be on the go, tossing this Mod in a bag as an emergency charging solution is certainly something unique to the Moto Z line.
Software
As has been the case dating back to the original Moto X, Motorola once again shipped a clean and lean version of Android on the Moto Z3 Play. That means you get an experience close to what Google pushes to its Pixel phones, but with a Moto package on the side. This has been one of our preferred Android experiences for years now and nothing changes here.
The Moto Z3 Play is running Android 8.1 out of the box with May's security patch. You get a stock-like experience in that version of Android that includes zero skinning and is enhanced by the Moto app. The Moto app features Moto Display, Voice, and Actions still, which all have useful features within them.
Moto Display is still one of the better always-on-like options for a display, where portions of the display lights up as you receive notifications or wave your hand over it. Motorola includes a night display option in there too.
Moto Voice is there if you want to utilize special voice commands outside of Google Assistant. It's basically just a slimmed down version of Assistant that can be launched with a "Hello Moto" command. I didn't use it once. I don't know why anyone would.
Moto Actions are pretty great, though. Motorola has included their chop action for turning on the flashlight, wrist-twist for launching the camera, 3-finger gesture for taking screenshots, a screenshot editor, and a one-button navigation that is far better than Google's implementation in Android P.
I should point out that I'm testing the Amazon Prime Exclusive version of the Moto Z3 Play, so it does include a bunch of Amazon apps pre-installed. It's bloatware for sure. This version also requires you to sign-in to your Amazon account at a system level and most of those Amazon apps can't be uninstalled. Instead, you would have to disable them. Honestly, for the $50 savings over the non-Prime version, I think it's worth it, especially if you order stuff from Amazon. I mean, come on, don't you have the Amazon app installed anyway?
I do have some concerns over software updates. Motorola isn't great at updating their phones these days and as I already mentioned, this phone is 2 months behind in security patches at the moment. Sure, they could improve and maybe they'll ship Android P right away, but I wouldn't get my hopes up.
Overall, the software here is how I like my Android, I just wish Motorola would commit to quicker updates.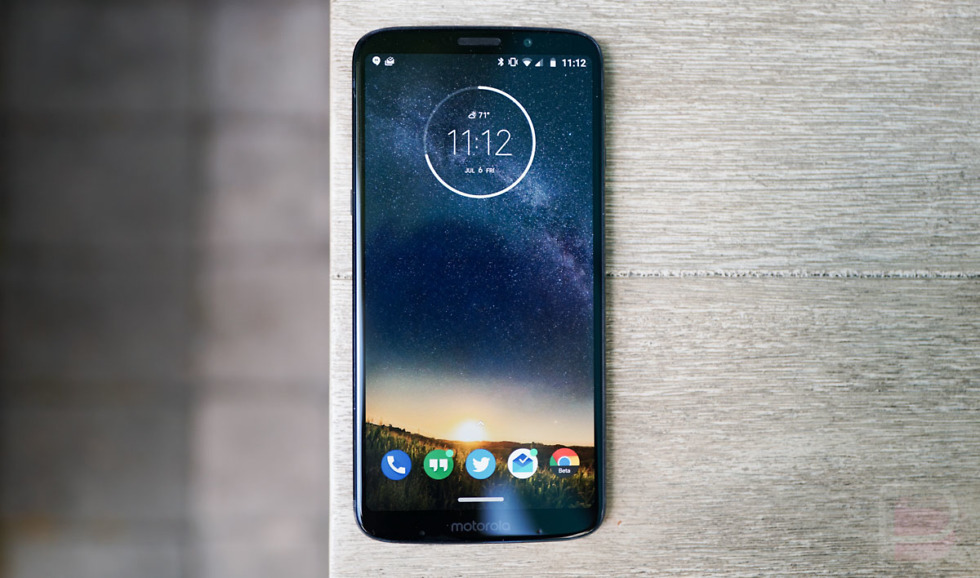 Display
The Moto Z3 Play's display is a solid display. You've got a 6.01-inch Full HD AMOLED display with a 1080p resolution.
I've found brightness levels to be adequate, colors to be accurate enough and not weirdly punchy like HTC's U12+, and view-ability to hold at somewhat steep angles. The AMOLED panel also plays well with Moto Display, so you don't have to worry about the edges constantly lighting up when notifications come in as you would with an LCD. Motorola is offering up a couple of color modes (Standard and Vibrant) with a warm-to-cool slider for some customization.
If you need a complaint, it would be in brightness on the low end. When in dark situations, this phone just doesn't get dark at all. No matter how hard I try and pin the brightness slider all the way to the left, the Z3 Play almost never follows my command and dims. I don't know what the deal is, but Motorola should work on adjusting that. We use phones in dark situations often and this phone just stays too bright.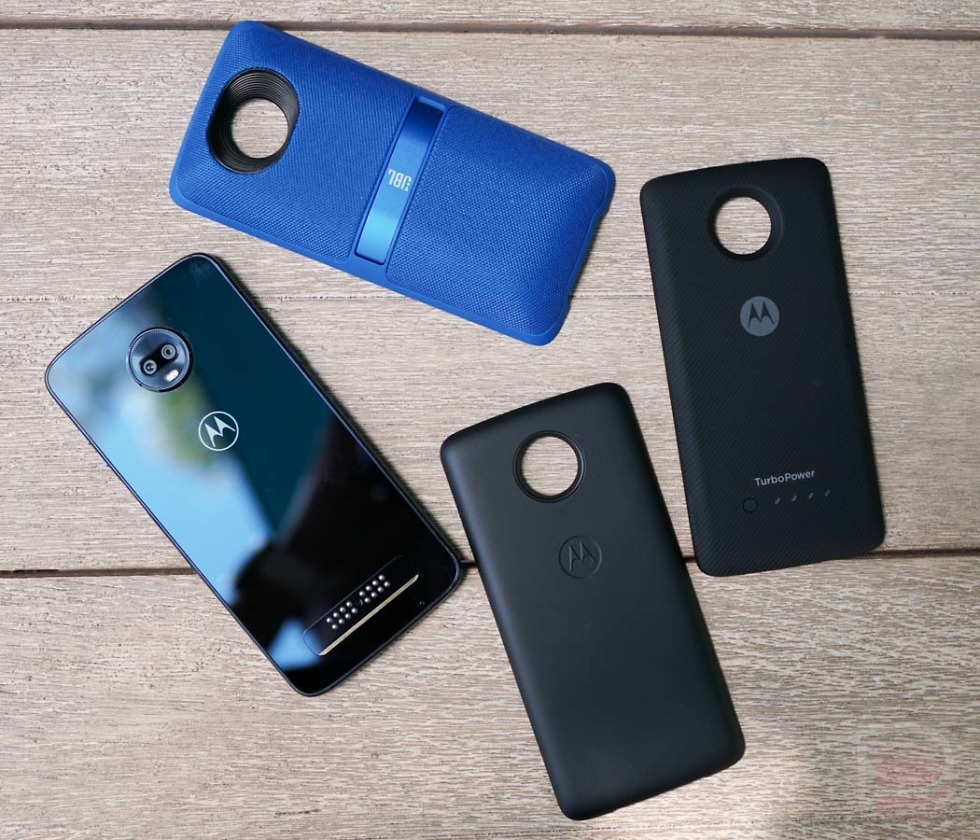 Moto Mods
I have to admit that Moto Mods do nothing for me, but I can't get over the coolness of them. That's a stupid way to evaluate a phone, I know that. It's just that I like the idea of expanding the capabilities of a phone after purchase.
As I noted above, I did use the included battery Mod to charge the phone, plus I used the TurboPower battery pack a time or two. Both came in handy. As for other Mods, including the JBL speaker (pictured), I just don't know that any of them make sense for me. There is a gamepad Mod and pico projector, as well as that nifty Polaroid printer, all of which sounds great on paper. I just don't know when I'd use them.
With that said, that's the beauty of Moto Mods. You get to decide what might be an added bonus for you. So I'm giving Motorola credit here for keeping that ecosystem alive for three years worth of phones, because there are bound to be people that will find some of them useful.
What don't I like?
---
Camera
The Moto Z3 Play is sporting a dual camera setup on its backside that is made up of a 12MP shooter at f/1.7 and a secondary 5MP shooter at f/2.2. Like Most Motorola phones these days, the camera is pretty average. It's mostly quick to shoot whatever your subject is, I'm just not sure that the results are share-worthy when not in the best of lighting.
The camera app itself is usable, for sure. It's simple enough, but still packs in some advanced options like portrait mode, direct YouTube Live recording, Google Lens integration, slow motion video, and a text scanner.
But as I was saying, the results from this camera just aren't great. Take a look at the charcuterie platter below that was taken close to a window with plenty of natural light. It's just kind of all a mushy mess without sharpness or detail. Even the daytime shot of the lake is pretty subpar in terms of clarity and detail. Most of the shots I took with the Z3 Play camera during my review period are all shots I wish I had had a better camera on hand for.
Price
So, I don't hate the price, I just understand why it'll make people hesitate. "It's $500, Kellen, and the OnePlus 6 is only $30 more!" And look, I get that. But when you look at the Amazon Prime Exclusive version at $450, now we're $80 cheaper than the OnePlus 6. We also have connectivity on Verizon here, a free battery pack Moto Mod included, and the option to add-on more Moto Mods, if that's something you care about.
Of course, you could argue that the LG G6+ is an arguably better value, even as a year-old phone because of its specs. Or maybe you think it would be better to buy a year-old Galaxy S8 at a discount. Those are things you could do, yes. This has a better software experience, though, and is at least built with modern parts.
If you really want to get mad at the price, I think you should point at another Motorola phone and say, "Wtf?" I'm talking about the Moto G6 Plus, which isn't available in the US. It has very similar specs, yet a much cheaper price. If it was sold here, no one would buy this Moto Z3 Play. But it's not! This is our mid-range option.
Just remember that the Moto Z3 Play isn't a budget phone. It's not trying to be. You shouldn't consider it to be one. It's a mid-range phone. Motorola's budget lines are the Moto G and Moto E. Again, I don't despise the price, but I get why people think it's higher than it needs to be.
Performance
The Snapdragon 636 and 4GB RAM powering this phone are probably going to do a good job for most people, but as someone who typically hangs in the top tier category of phones, I've noticed some slowness here and there. I'm not talking about general slowness after heavy use, I'm talking about stutters. That could be a gesture swipe that doesn't register the first time or the press of a home button not working initially or a bit of scroll lag.
For the most part, performance has been fine, I'm just not blown away by it on this phone like I have been on Motorola phones in the past. I do wonder if Moto is losing their touch some in this department. The Moto X4 from last year was a stuttery mess at first too, though some argued that I was out of my mind for suggesting as much. Either way, the Moto Z3 Play isn't a performance king, but it's probably fine.
Gallery
---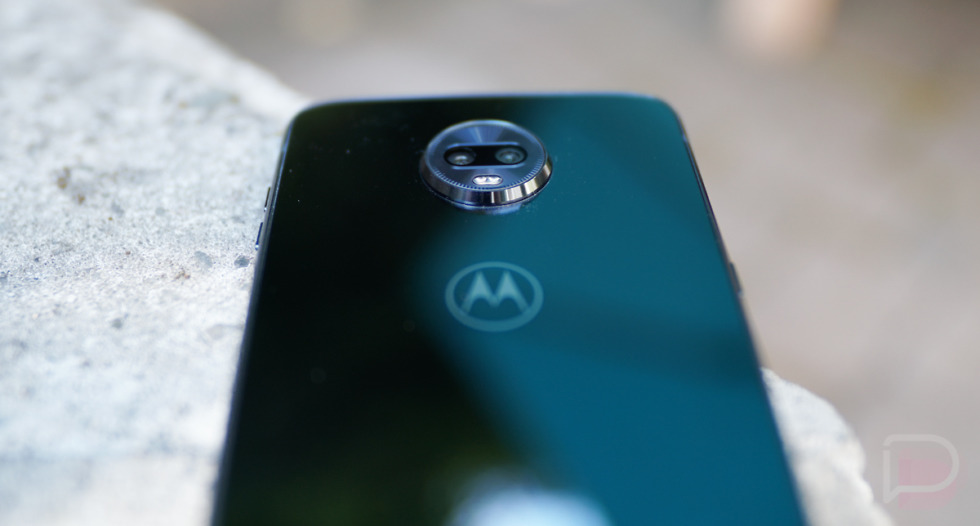 Video
---
Should you buy it?
---
Maybe? Like I said, the Moto Z3 Play is a solid phone. It's designed well, has good battery life, great software, a nice display, and works with Moto Mods. On the flip side, its camera is not that great at all and the price is arguably a touch high when you know that Motorola has another phone (Moto G6 Plus) you'd buy over this if it was sold in the US.
If your budget is around $450, this certainly isn't a phone I'd steer you clear of. I think overall, Motorola did a pretty nice job here.