The timing of this might be odd, or maybe it's because the unlocked and DROID versions of the Moto Z Play both received Nougat updates this week, but man, I miss this phone. I haven't used a Moto Z Play since reviewing it in September, yet I'm incredibly close to buying the unlocked version and overnighting the damn thing.
I can't recall the last time that I was this tempted to drop all phones and dive back into a mid-range phone that is already 6 months old. Actually, I don't know that I've ever wanted to do such a thing. So what is it that I miss so much? There are a few really important things. 
Battery life, my god.
I know I hammered this point home during my review, but Moto Z Play battery life something you have to experience to believe. It's so good, it'll make you wonder why no other phone on the planet before or after it has been able to last this long on a single charge. It'll make you yell at your old phone's maker. It'll make you believe that there is a deep state of battery life controllers. It'll make you sad for your friend, the one who has to charge his phone twice in a day, while you haven't in over 36 hours.
As Tim was sharing news of the unlocked Moto Z Play getting Nougat today, I was explaining to him my deep love for this phone. He wasn't buying it, so I dove back into the screenshots of battery tests I still had on hand. I initially told him that it was amazing because I was seeing 6 hours of screen on time over a 2-day period, with no charges in-between. As it turns out, that was a lie! I was actually getting more like 8 hours of screen on time. Look at this sh*t!
Man, talk about the time of my life. No charging in almost two days, plus record screen on time. Who wouldn't want that? Who wouldn't miss that? Whatever you did, Motorola, with the combination of the Snapdragon 625 and 3510mAh battery, you need to do elsewhere.
Software is that Moto software we love, plus it has Nougat now!
Battery life isn't the only thing I miss about the phone, though. The software is Motorola's clean take on Android, with Moto Display and the other Moto suite tacked on. That means you can twist your wrist to launch the camera, talk to Moto Voice (or Assistant now!), and check notifications with a swipe or movement of a hand, all while enjoying Android the way Google meant for it to be presented.
Motorola's setup has always been one of my favorites, even if they aren't exactly killing the game in terms of software updates these days. The phone flies around and isn't held back by terrible skins or gross UIs. As I mentioned in my review, this is a phone that performs like a flagship even though it has a mid-range price tag.
And yeah, it has Nougat now! So now, you get bundle notifications and direct reply, as well as multi-window, quick settings customizations, and all that jazz. While it is frustrating that it took this long for Motorola to push the update, it is there now to enjoy.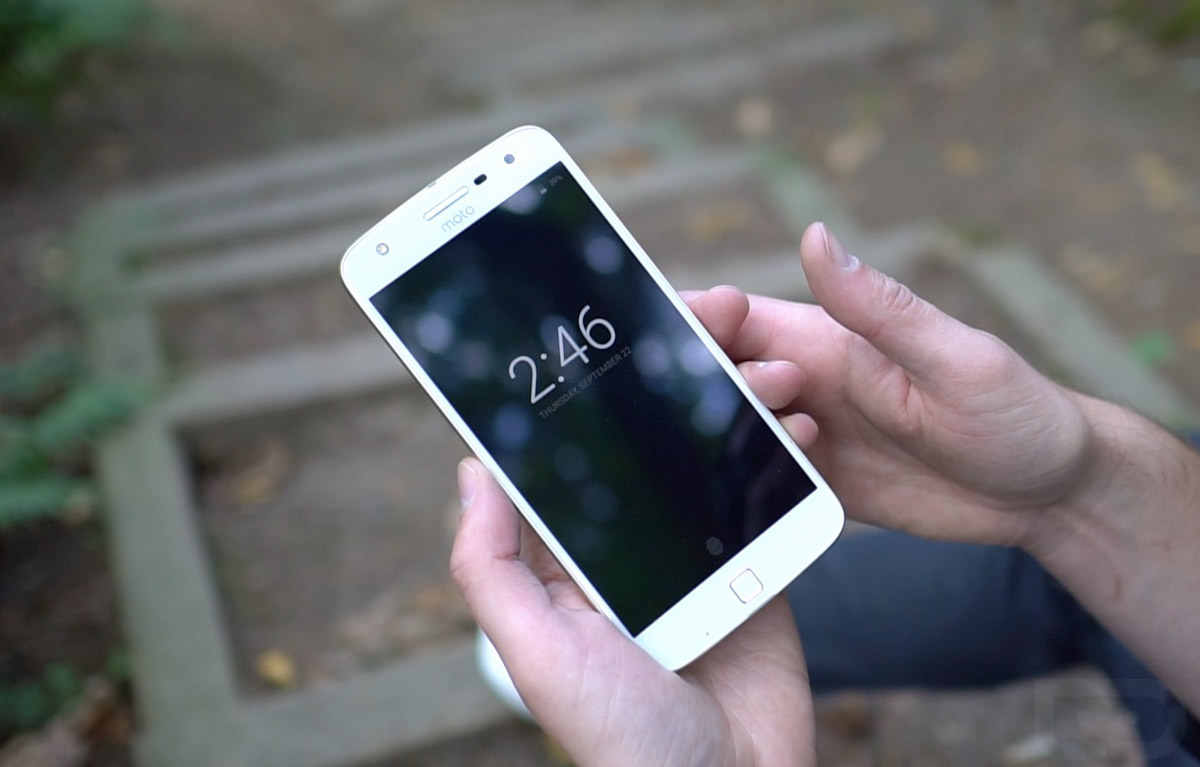 Even the camera is fine.
The camera was one of the areas that I complained about back in September. I didn't call the 16MP (f/2.0) camera bad, but when you are coming from a Galaxy S7 or moving into a Note 7 (temporarily) like I was at the time, the Z Play's camera is certainly a downgrade. With that said, as I looked back through the samples I took during my review period, I can't say that I'm offended by many of the results.
My verdict still stands there, in that pictures should look just fine (even really good) in decent lighting, but the quality will decline as lighting does. The camera isn't ultra quick, yet it'll get the job done in most of the situations I play in. If anything, the camera department is one of those areas I'm interested in revisiting to see if it's improved over the past half-year.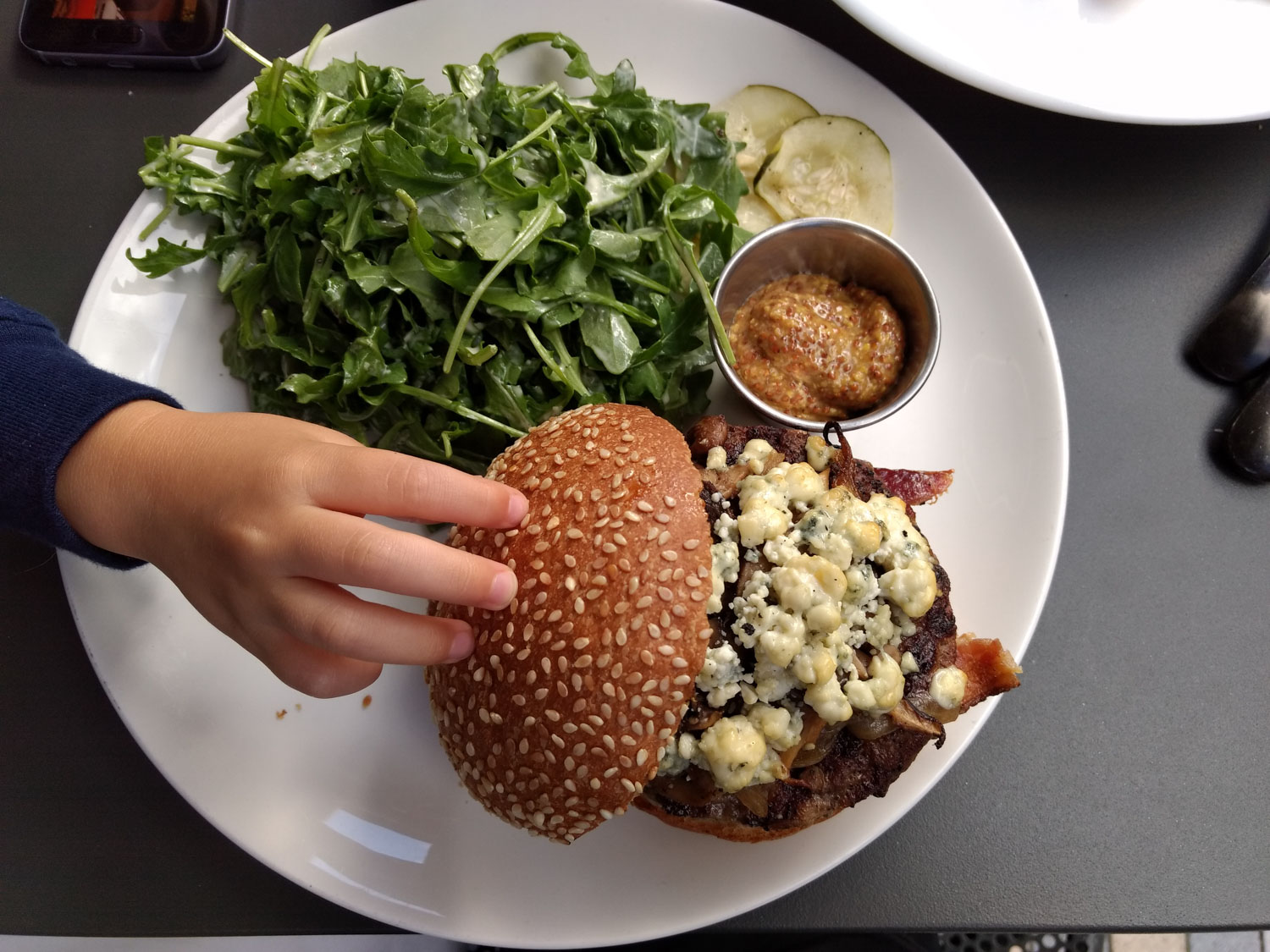 A whole bunch of Moto Mods are coming.
Moto Mods were one of the other areas of the entire Moto Z line that I brushed off the first time around, but am starting to get excited about. The first batch that Motorola released just didn't grab my attention or meet any of my needs. We now know that Motorola is about to go nuts with Mods, though, and we should see handfuls of new options each quarter over the next year. I could use a Turbo Charger back plate Mod. I'll take one that adds wireless charging to the phone. Hell, I'd even be down to get an Alexa-equipped Mod at some point if it's not priced ridiculously high.
If anything, it would be nice to have a Moto Mod-ready phone around the office for when the perfect Mod does show up.
I miss you, Moto Z Play.
Yep, think I'm going to order one. Yep, just did.
[responsive_vid]
---
Unlocked Moto Z Play Links: Amazon ($50 off) | Best Buy ($50 off) | Motorola
Verizon Moto Z Play Links: Verizon ($10/mo) | Best Buy ($10/mo) | Motorola