From the minute Motorola announced the Moto X4, I couldn't wait to get my hands on one. As a huge fan of the first three Moto X phones, yet also one who almost immediately made it clear that this phone doesn't deserve to be a part of the line, I really just wanted to see how this phone would play in Motorola's grand scheme. After all, the new Moto X4 is not trying to be a top tier phone like its predecessors and drops in at a reasonable price, all while packing in a decent set of meaningful specs. It's available as an Android One phone too – the first in the US and it works on Project Fi.
I've spent the past week or so with both the regular Moto X4 and the Android One Moto X4 to try and get a feel for both. The goal was to see not only if the differences matter, but if either stood out as the better option. Without spoiling much, I'll just say for now that neither really impressed me and I'm fully ready to be onto the next phone.
Sorry, Moto X fans, I don't think this is your next. Let's talk about why in our Moto X4 review.
NOTE: As I mentioned, I used both the regular and Android One versions, so if something differs between them, I'll call that out below. If I don't, then you should assume the experience in that area is identical.
What's good?
Design
I can't tell you the last time I had a phone in-hand that multiple people inquired about within a short review period, but that's exactly what happened with the Moto X4. Over the weekend, I had separate conversations with different family members who each asked which phone I was currently using and the reason they asked was because they thought the phone looked nice. I was using the Sterling Blue (silver/blue) model at the time and would tend to agree with everyone I talked to – this is a handsome phone.
The Moto X4 is a great size for those who might not want an oversized phone, feels premium in-hand with its metal and glass body (even though no one should consider glass to be premium), sports an edge-to-edge display (from side to side, just not top to bottom), and has nice curves throughout to help it settle into your hand.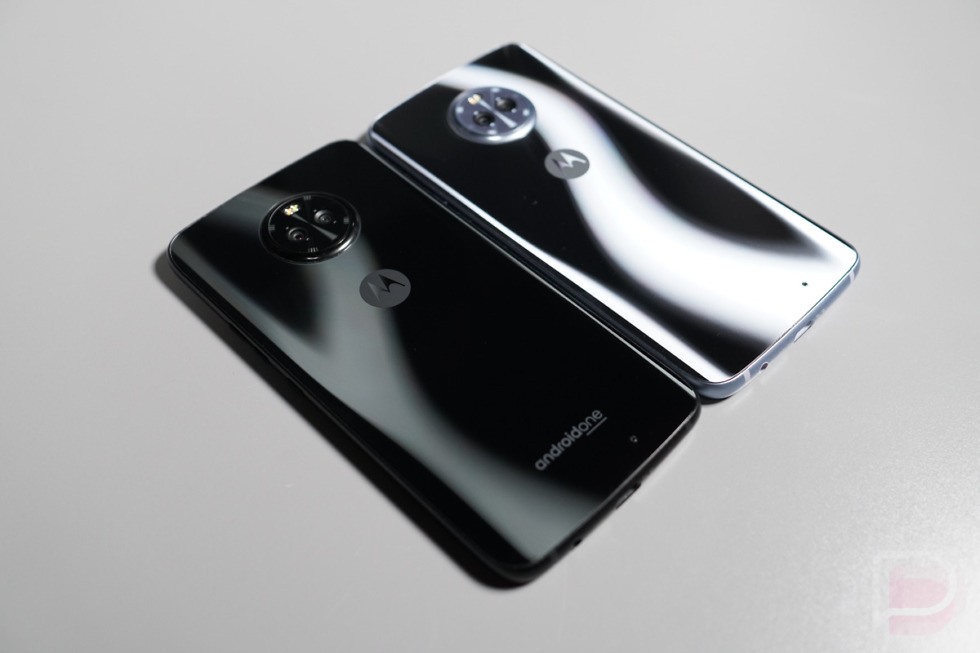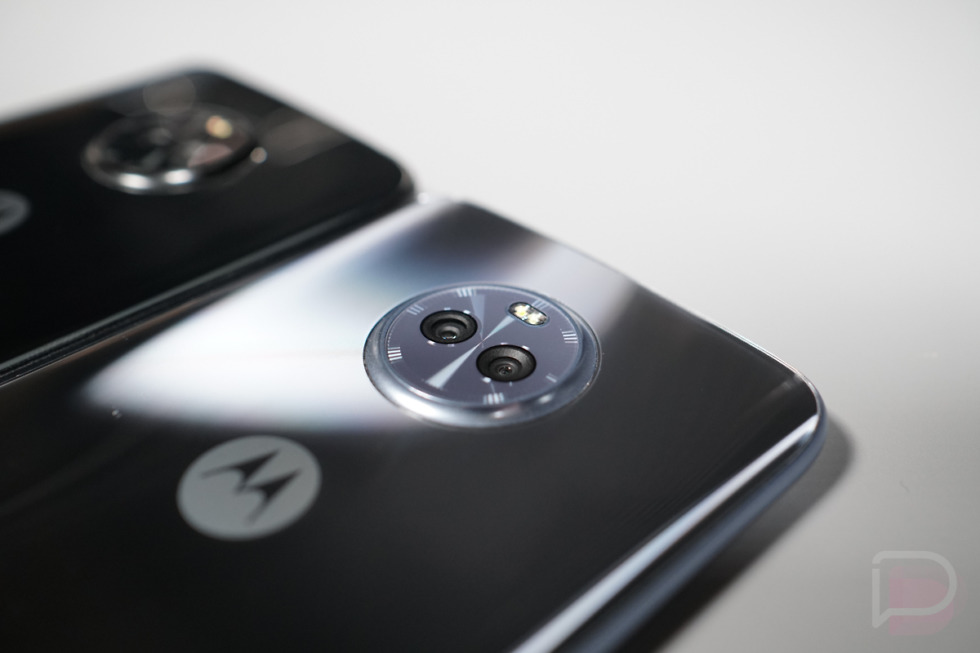 It's the shiny glass and color that help this phone standout, though. This might be a $400 phone, but it looks like a phone that could cost another $200 or $300. Sure, it doesn't have an all-display front, plus its rear camera hump won't appeal to everyone (I'm not exactly a fan). However, both Super Black and Sterling Blue versions do look great. The black carries a sophisticated sleekness, while the silver/blue model is nothing short of pretty.
Overall in the design department, I think Motorola is on to something here. If they are able to capture this style and carry it through to other phones in 2018, as long as they start reducing bezels and expanding display sizes, we should all pay them some attention.
Specs
Motorola packed in a 5.2-inch FHD LCD display, Snapdragon 630, 32GB storage (with SD slot), 3GB RAM, 3000mAh battery, IP68 water and dust resistance, Bluetooth 5.0, fingerprint sensor, and dual rear camera setup (12MP standard + 8MP wide-angle). The phone (both versions) works on all major US carriers (including Verizon) and runs Android 7.1 with Motorola's simple take on an Android skin, if you can call it that. If you were to choose the Android One version, nothing changes outside of some of the software experience.
That's a pretty solid set of specs for what Motorola is pushing as a mid-to-high-end phone. I hate to call the Moto X4 a budget phone because it's not exactly acting like one. A true budget phone is something like the Moto G5S Plus, yet this phone does top that in a few key areas including design and finish, newer processor, water resistance, and NFC. Are those things worth the extra $120 you'll pay for the Moto X4 over that phone? I tend to think so.
Software
Like all Motorola phones these days, the Moto X4 ships with a pure Android experience along with some on-top tweaks that add value (like Moto Display, Actions, and Voice). The Android One version isn't all that different either. In fact, the only noticeable differences are the missing Moto Voice and Key options from within the Moto app on the Android One model, no option for fingerprint navigation, different phone apps, and a different color to the app drawer. Otherwise, you've got Moto's custom clock widget, the Moto Display and Actions, and clean Android 7.1.1 on both.
While there is nothing exceptional about the software experience of either phone that stands out as groundbreaking, it's again, the clean Android approach that I appreciate. I know that notifications will act properly, where all settings are, and that no terrible UI decisions have been made for me. You can still launch the camera quickly with a wrist twist, wave your hand over the phone to check notifications, and even do a little chop-chop to turn on the flashlight in a pinch.
It is a bit disappointing that both models are stuck on Android 7.1.1 and the September security patch (it's November already). Google said that the Android One model will get Oreo before the end of the year, so that's good. Unfortunately, it's already months behind in security patches and runs horribly (see performance commentary below).
Battery life
I don't know that I would call battery life on the Moto X4 exceptional, but it's very good. On the regular X4, my stats show slightly better than the Android One version and typically topped 4 hours of screen on time while still leaving plenty of battery to sit on my night stand until the following morning with juice to spare. On the Android One model, I was seeing similar screen on time, but I often started considering the idea that I may need a charger before going to bed.
Regular Moto X4 battery life
Either phone will get you through a full day, though, plus you have Motorola's Turbo Charging on board for quick top offs. Motorola continues to show that it knows how to get the most out of a battery.
Android One Moto X4 battery life
Price and availability
At $399 for the regular Moto X4 or Android One Moto X4 (or as low as $329 for the Amazon Prime Exclusive model), I'd call the price just about right. As I mentioned above, the phone tops the Moto G5S Plus in a handful of key areas that raised the price to where it's at. Overall, I just find the fit and finish of this phone to be far superior to the G5 line like one would expect.
If you compare it to a phone like the OnePlus 5 that started at $479, the conversation becomes tougher. The OnePlus 5 clearly outranks the Moto X4 in processor, RAM, display tech (AMOLED), cameras, and performance (we'll get to that on the X4). The OnePlus does cost more, though, and it doesn't have near the network capabilities or water resistance, so again, I think the X4 is priced just right.
As for availability, you can buy this phone as an Android One phone from Google, from Motorola as a regular Moto phone, or Amazon with a discounted rate as long as you are OK with some Amazon ads. It works on all major US carriers and shouldn't be hard to get a hold of even if it isn't sold at any of those carriers.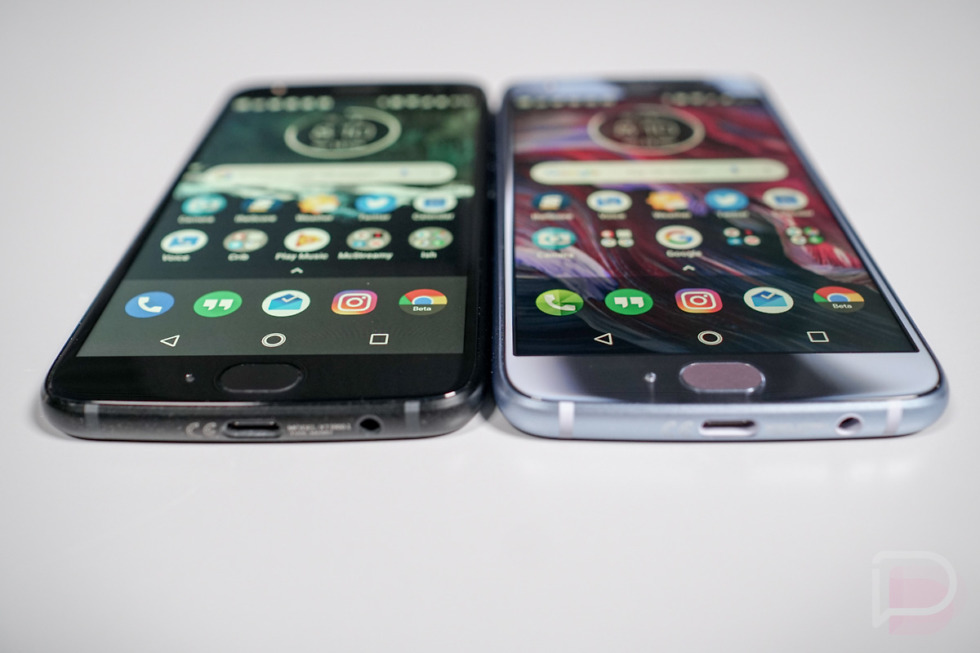 What's not-so-good?
Performance
I'm just going to say it – the performance on the Moto X4 sucks, and that includes the Android One version. I haven't used a phone this jittery from Motorola in years. Moto had become one of those companies that was so good at fine-tuning Android that the hiccups and stutters almost everywhere on this phone were shocking.
You can see the jitters the minute you swipe open the app drawer and scroll through a list of apps. The icons almost skip as if the drawer were paginated. It'll give you a headache if you look at it for too long. Opening apps, like the camera, is a painful process too. I can't tell you how many pictures I more than likely missed at my son's birthday this past weekend as I switched between both Moto X4 devices trying to get the camera to load up. I also can't tell you how many times I tapped on an icon for an app and it sat there thinking for a handful of seconds before finally opening it.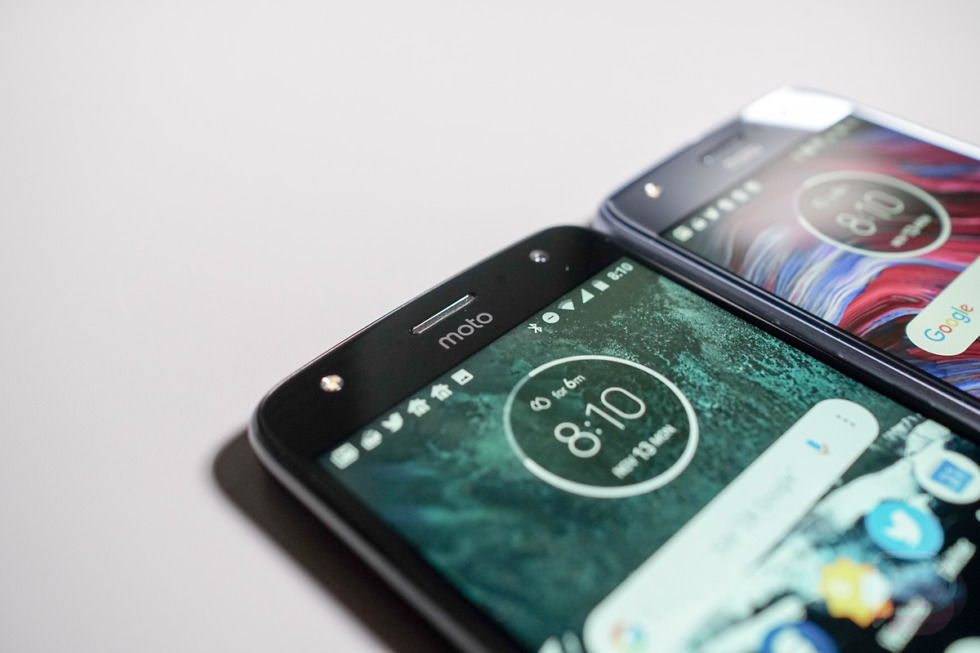 I should point out that Motorola may be aware of how badly this phone performs because the regular Moto X4 had all animations turned off out of the box. I'm not sure if you've used a phone with animations set to 0 in a while, but it's not fun. It's an attempt to speed things up, yet all it does it disorient you as if something is missing. Thankfully, I know where developer settings are and unlocked those to turn animations back on immediately.
Again, the issues here show on both phones, including the Android One model, which seems so odd since it runs an even leaner version of Android. I don't know who is to blame for that. Just know that whichever phone you were considering, it probably won't run well. I'd imagine all of this, well, jank, can be fixed, but how long is it going to take for that to happen?
Camera
I know you are seeing the camera listed here and assume it's awful, but it's not really. At $400, you shouldn't expect it to be great either, though. So you know, the camera apps on the Android One and regular Moto X4 are the same and provide the exact same set of features.
You've got a 12MP (f/2.0) standard shooter coupled with an 8MP (f/2.2, 120-degree) wide-angle shooter. They are housed in a hump that you either love or hate (me) and are as capable as most phones that fall out of flagship levels. That's a nice way of saying that the Moto X4 can take decent photos in good lighting and outdoors, but the struggles are immediate indoors.
As I mentioned above, I took a bunch of pictures from my son's 4th birthday over the weekend and made sure I took about 4x too many. I did that because I expected most to be unusable, with blur, since the camera's shutter isn't exactly the quickest, and wanted to make sure at least some were keepers. With non-moving objects, you'll get OK results, though.
I like the camera setup here because it's the same as LG's, where you get a standard shooter along with a wide-angle camera. As I've said numerous times, I like this flexibility vs. the dual camera setups that include a secondary zoom lens that most people just use for fake bokeh effects (which this camera also does). With that said, switching between the two shooters isn't easy like it is on LG phones. Instead of zooming in and out to make that switch happen, Motorola forces you to tap a button off to the left side of the camera app that isn't obvious at first.
As for results, you can see a handful below. The camera is OK at capturing color, has average dynamic range, is OK in indoor macro settings but not so much when indoors and not in a close-up setting, and does a poor job at faking its way through the bokeh portrait effect. Again, you'll want to snap photo after photo because it's not the most trust-worthy shooter on the market.
Anyways, you get it – the Moto X4 camera is fine at times and not so much in others. It's not lacking features, but isn't really great at any one thing either.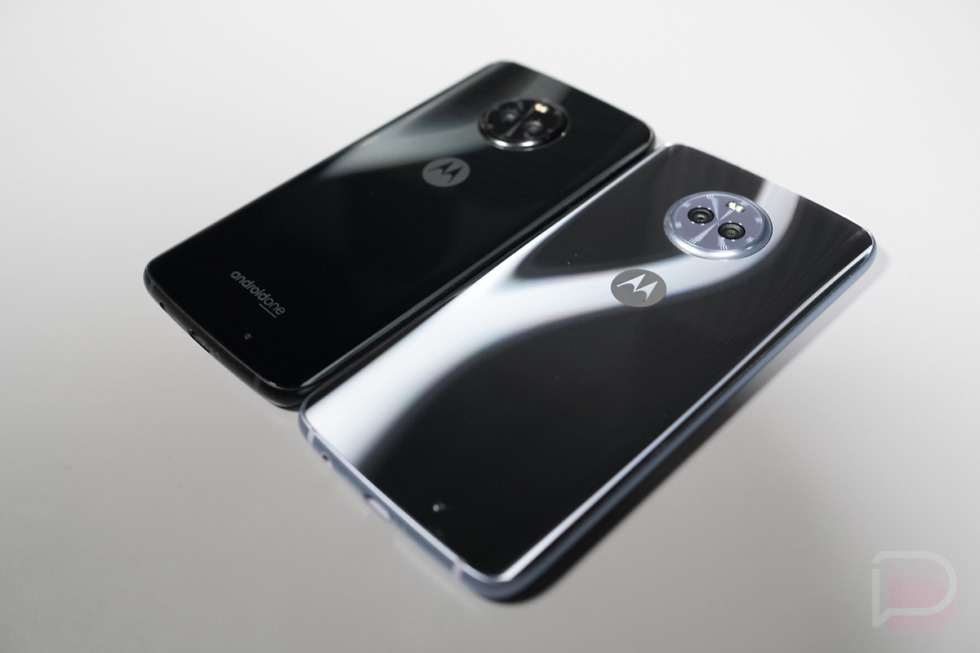 Should you buy the Moto X4?
I'm not sure I would tell you to run out and do that. At $400, you should probably do what you can to spring for a slightly more expensive phone, like the OnePlus 5(T) or Essential Phone. Sure, those don't have the water resistance nor do they work on Project Fi, but the overall set of specs tops the Moto X4, as does the performance from each.
And that's mostly my beef here. The Moto X4, at least on paper, has so much going for it, yet the performance side of things is such a disaster that the phone just isn't fun to use. I'm talking for both the regular and Android One models too. Poor performance is also one of those areas that can only improve with software updates. The problem there is Motorola's poor history of updating phones regularly, so you shouldn't exactly go in expecting improvements.
Honestly, I'm not really sure who this phone is for. The price point is such a weird in-betweener from the $250-$300 budget range and $500-700 high-end range, that I don't know why someone would settle here. You could drop down to the much-better-performing Moto G5 line and save a couple of hundred bucks or splurge a bit for true flagship like OnePlus' latest.
It's gonna be a no for me, dog.
Buy Moto X4: