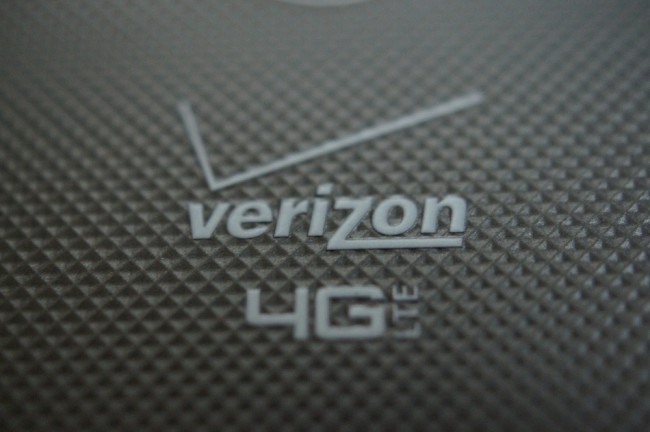 Over the last week or so, the holiday lineup on Verizon has really started to take shape. Most companies took to press events at the end of August and beginning of September to announce their Q4 devices for Big Red, while others have remained slightly silent. Thanks to a handful of leaks and rumors though, we have been given a clear enough picture that we can at least start to talk about it. Verizon may have introduced questionable shared data plans, however, they still have the biggest LTE network in the land, and are also about to take back the "best device lineup in the land" crown as well. Q4 of 2012 is going to be a time to remember in the history of smartphones.
How are you going to decide which phone to get? Let's walk through the expected lineup, with potential dates, and see if we can't help. 
HTC DROID Incredible X
HTC is possibly creating the most impressive smartphone we have ever seen, if rumors are to be believed. Industry pundits have decided to call it the DROID Incredible X, and are expecting it to have a 5″ 1080p display (480ppi), Snapdragon S4 Pro quad-core processor, 1.5GB RAM, NFC, LTE, and an ultra-thin red-accented body. No one has seen the phone other than in a set of blurry cam shots, but even those should be enough to get the juices flowing.
This phone is expected to hit stores in November.
Samsung Galaxy Note 2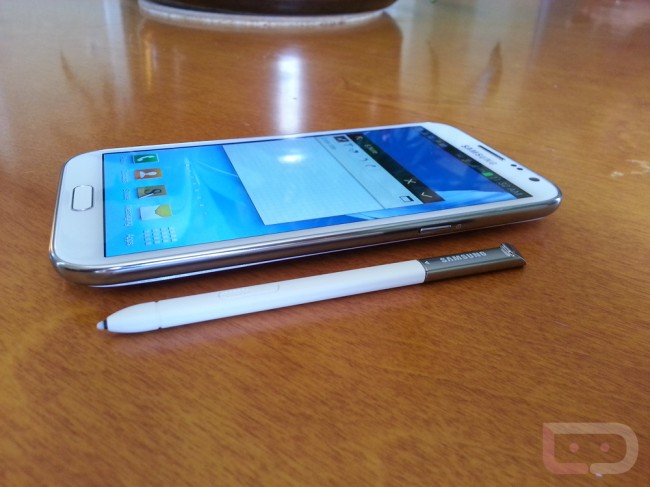 Samsung made the Galaxy Note 2 official for all 5 of the major carriers here in the U.S. This phone will sport a 5.5″ HD Super AMOLED display (non-PenTile), 1.6GHz Exynos quad-core processor, 2GB RAM, 16GB internal storage, microSD slot for up to 64GB of external storage, 3100mAh battery, and will run Jelly Bean (Android 4.1). It's the successor to the original Galaxy Note, a device that created an entirely new smartphone segment in the market place. Who says oversized phones aren't in demand?
This phone will launch by mid-November.
Motorola DROID RAZR HD and RAZR MAXX HD
Motorola unveiled their new RAZR family at an event in early September, but at the time, would only give us a launch date for one of the devices, the RAZR M. While we are huge fans of the RAZR M, the stars of the show were the new RAZR HD and RAZR MAXX HD. With their 4.7″ HD Super AMOLED displays, 1.5GHz dual-core Snapdragon S4 processors, 1GB RAM, 16GB internal storage, expandable microSD slots, 8MP cameras, and Jelly Bean software, they are Motorola's most powerful and appealing phones to date. The biggest selling point for both phones may end up being battery life though, with the RAZR HD holding 2530mAh of juice and the MAXX HD somewhere around 3300mAh.
These phones will launch "before the holidays."
New Nexus?
We would be surprised if Verizon ever gets another Nexus device from Google. In fact, after the pissing matches that have gone on between Big Red and Google over updates and carrier control, this probably won't happen. If it were to happen though, it would happen in Q4 and could be a device from Samsung, LG, Sony or maybe even HTC.
LG Spectrum 2
Last week, LG announced the Optimus G, one of the more impressive Android devices ever created. The Spectrum 2, is not that phone. The Spectrum 2 is the U.S. variant of the LG Optimus LTE2, which is actually a pretty decent phone on paper. It runs a 1.5GHz dual-core Snapdragon S4 processor, has 1GB RAM, a 4.7″ HD True IPS+ display, LTE, NFC, and will run Ice Cream Sandwich. This phone is no slouch, but when compared to the big names like the Incredible X, Galaxy Note 2, and new RAZR HDs, it's probably going to get lost in the shuffle.
This phone will reportedly arrive in October.
Samsung Stratosphere 2
The new Stratosphere 2 is the phone for those that can't live without a physical keyboard. It should run a Snapdragon S4 dual-core processor, have a Super AMOLED Plus display (not HD), and connect to Verizon's 4G LTE network. It won't be high-end, but the keyboard should be decent and the phone will more than likely be powerful enough to satisfy as a mid-range device.
This phone will reportedly arrive any day now.
DROID RAZR M, Incredible 4G LTE, Intuition and Samsung Galaxy S3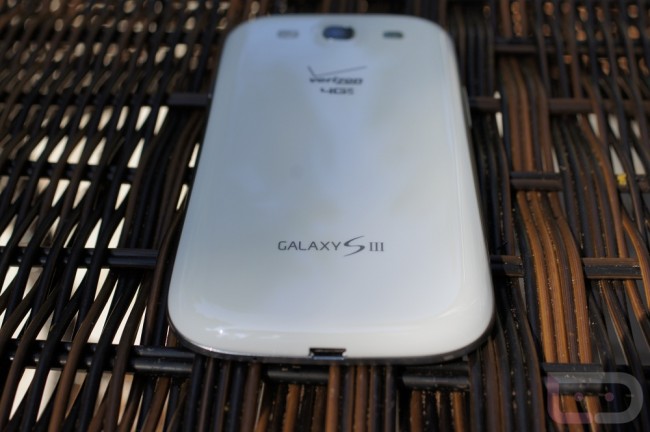 If you can't wait for any of the previously mentioned phones, don't forget that Verizon already has a couple of phones out that are worth a look. The DROID RAZR M (our review) and its "edge-to-edge" display was one of our favorites of the last year. The Samsung Galaxy S3 (our review) has been out for a couple of months and will still be better than some of the phones that have yet to launch. The Incredible 4G LTE (our review) is probably our least favorite of Verizon's recent releases, but it's small and affordable if that's what you are looking for. The LG Intuition, we recommend that you pass on.
Nokia Lumia 920 and HTC Windows Phone 8X
If Android isn't in the cards, then I suggest you wait for the new Windows Phone 8 offerings from Nokia and HTC. The new Nokia Lumia 920 has hardware that matches up to almost any high-end Android phone, one of the coolest accessory lineups ever, and will be a welcomed change on the design front. The HTC 8X is up there in specs too and has a unique look, but has a slightly smaller foot print than the Lumia. Each phone will impress you in its own way. Even as an Android fanboy, I'm dying to get my hands on these new Windows phones.
These phones will reportedly arrive in November.
iPhone 5
Yep, the new iPhone 5 is already available. If you hate Android and aren't interested in what Microsoft is doing, then this is probably the option for you. If you still like Android, going to this phone would probably be a downgrade.
____________________________________________________
If had to rank these as of now, it would probably look something like this:
HTC DROID Incredible X
Samsung Galaxy Note 2
Motorola RAZR MAXX HD
Nokia Lumia 920
New Nexus (which probably won't happen)
So now that you know what's coming, which phone is topping your list?