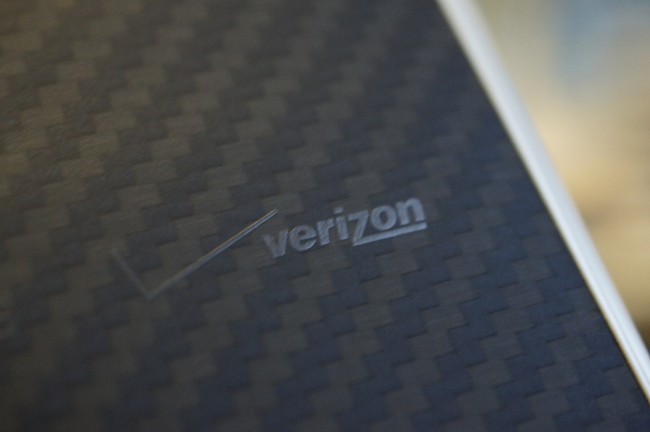 A purported Verizon roadmap obtained by the folks at PhoneArena may give us a look at the smartphone rollout schedule for the next couple of months. It's filled with Android devices, some of which you'll care about, others you may not. If anything, it appears as if Verizon isn't about to slow down now that the iPhone 5 is out. No sir, we are going to see top Android phones, the new Windows Phone 8 devices, and even a new Blackberry 10 phone. It's a good time to be a Verizon customer. 
HTC DROID Incredible X
The HTC "dlx" (yes that's DLX not DiX) will apparently roll with the name DROID Incredible X when in launches some time in November. I'm not going to lie, I think the name is ridiculous, but I get what they are doing. Take the HTC One X which Verizon foolishly passed on initially, then decide now that they want one after seeing it's success, know that they have to make it an Incredible if they do carry it, so let's call it the DROID Incredible X! We had previously heard that the device would be "DROID" branded, so this makes sense. We also know that the device will potentially run a new Snapdragon S4 Pro quad-core processor, have 1.5GB of RAM, and a 5″ 1080p display with 480ppi. This is the phone that has me more excited than any other phone of 2012. Well, besides the next Nexus.
LG Spectrum 2
We have been covering the LG Spectrum 2 for months now, but it may finally launch in October. As you may recall, this is essentially the Optimus LTE2 and is a solid phone with mostly beefed up specs. It has a dual-core 1.5GHz Snapdragon S4 processor, NFC, LTE, a 4.7″ HD IPS+ display, and 16GB of internal storage. The only thing to remember here, is that this is not the new Optimus G. Not that it'll be a bad phone, but I'd be worried about purchasing this when LG is likely to focus all of their efforts on the G over this. Ask any original Spectrum owner what they think about LG and their software update time lines and you aren't going to hear many good things.
Samsung Stratosphere 2
We have also been talking about the Samsung Stratosphere 2 for a couple of months and are surprised that it hasn't been released already. For keyboard lovers, this may end up being one of your last options. It should get a beefed up Snapdragon S4 dual-core processor, a Super AMOLED Plus display, and again, have an actual physical keyboard for you to tap away on. The original Stratosphere was a low-end phone to say the least – this one should be decent. Today's roadmap claims that we should see it any day now.
Nokia Lumia 920 and HTC Windows Phone 8X
I'll be perfectly honest, I'm super excited for these two new Windows Phone 8 devices from HTC and Nokia. I test drove a Lumia 900 for a weekend and loved the operating system. Unfortunately for the operating system, the phone itself was garbage. But even after Nokia put out a subpar device in the 900, the 920 looks to be amazing with new optics, a Snapdragon S4 dual-core processor, 4.5″ HD display, NFC, LTE, 32GB of internal storage, and a big 2000mAh battery. The HTC Windows Phone 8X looks to be on par with the Lumia 920. It has a slightly smaller screen and less internal storage, but it does have HTC's ImageSense chip, which means the camera will be awesome. We are looking at November for these two.
Blackberry 10
Blackberry 10! Apparently, this roadmap has this device penciled in for a Q1 2013 launch at the earliest. Some pics of a purported Blackberry 10 device popped up all over the place this week in case you were looking to catch a glimpse of it. Who knows if it'll be worth talking about, but if anything, it'll be nice to see RIM join the party that everyone else has been at since 2009.
Excited? So in November, you'll have to choose between the Galaxy Note 2 and the Incredible X. Which one will it be?
Via:  PhoneArena