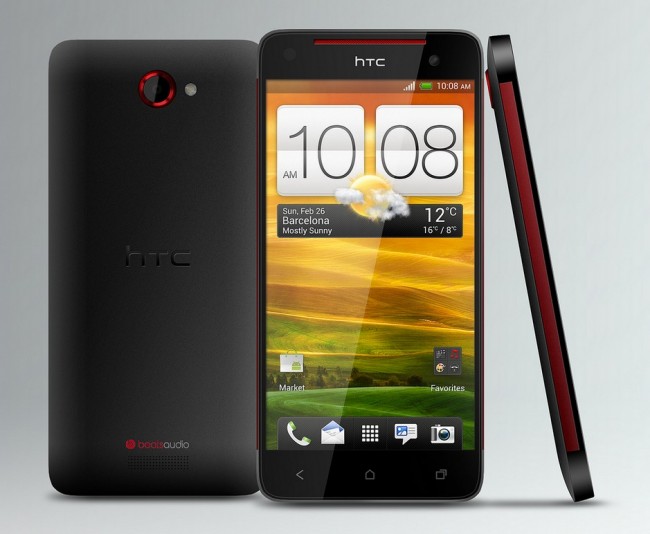 (Concept design of the HTC "dlx")
As we inch closer to the end of 2012, the number of rumors surrounding the next Nexus phone from Google are going to overwhelm you. Some will be garbage, one or two here and there may be right on point, but for the most part, you should take them all as strictly rumor. Last week it was LG who was going to create a Nexus based off of its Optimus G phone, and today, it's going to be HTC who creates one based off of its 1080p "dlx" (DROID Incredible X) phone. 
According to this report our of GSMArena, the anonymous tipster who received the information from a "very reliable source within HTC," said that the phone will sport a 5″ 1080p display, Snapdragon S4 Pro quad-core processor, 2500mAh battery, an ultra slim body, up to 64GB of internal storage, LTE connectivity, and carry the name Nexus 5 (clearly a play on the Nexus 7 tablet name).
But since it's a Nexus, and Google tends to release some sort of new version of Android with each new device, we could see Android 4.1.2 as well. Android 4.1.2 (still Jelly Bean) is said to include "bugfixes, Project Butter improvements, extra lockscreen functionality as well as other minor tweaks."
While this is nothing more than a rumor and fun to talk about, I would be beyond happy if HTC took the "dlx" and made it into a Nexus. To this day, I still love the One X, but that's because I put a stock Jelly Bean ROM on it. HTC uses some of the better materials of any OEM in its phones and takes design very seriously. Very few phones feel as well made as this year's from HTC.
Sound possible?
Via:  GSMArena
Cheers John!