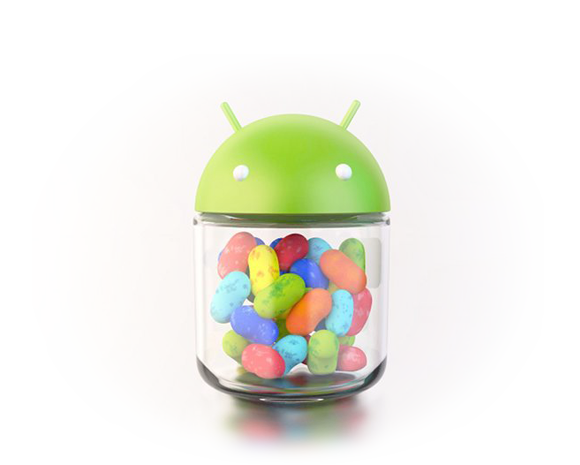 Back in January of this year I reviewed the state of Android manufacturers up to that point. In January Samsung was the only major Android OEM that was making any money on Android phones. HTC had posted its first quarterly profit decline in two years while Motorola continued its financial decline amidst regulatory approval of Google's then-proposed, now-approved purchase of the manufacturer. How is the ecosystem doing nine months into the year?
This is the year that Google was supposed to double down on tablets. That promise, made way back in March, was fulfilled in some ways by the Nexus 7. Instead of going head to head with Apple or preparing for Microsoft's entry into the consumer tablet space with Surface, Google pointed their efforts at fighting back against the Kindle Fire. While the iPad has continued to dominate the market, the only other tablet to show any sizable adoption (aside from the TouchPad) has been the Kindle Fire. Amazon claims (without any sales numbers) that the Kindle Fire has 22% of the tablet market while Apple claims that the iPad has 68% of the market, leaving 10% remaining for Nexus 7, TouchPad, Galaxy Tab, Xyboard, Flyer owners.
While Google is expected to sell 8 million Nexus 7s by the end of the year (compared to around 5.5 million Kindle Fire sales), Amazon just launched a refreshed Kindle Fire and two Kindle Fire HD models. When shoppers visit Amazon.com to get holiday shopping done, they won't be presented with a Nexus 7, but a Kindle Fire HD. Hopefully Google will be able to push Nexus 7 sales, but even if they're able to match Amazon's sales they'll have done nothing to counter sales of Apple's iPad. Add in the possible success of Microsoft's Surface (or a number of other OEM's Windows 8 offerings) and Apple's expected entry into the 7-inch tablet space and Google will still be facing an uphill battle. While Amazon may be getting Android into the hands of users, Google can't be happy that Amazon's version of Android has been winning in the marketplace instead of theirs.
The Nexus 7 hasn't been Google's only move to control their version of Android. Google recently forced Acer to cancel the announcement of a device running Aliyun, a forked version of Android, because doing so would violate the terms of the Open Handset Alliance (OHA). Members of the Open Handset Alliance have agreed to not ship non-compatible Android devices, instead trying to build a unified, compatible Android ecosystem. To be clear, Acer can leave the OHA at any time to pursue Aliyun development, but if Acer wants to keep shipping devices with access to Google's apps and ecosystem then they can only ship devices with compatible versions of Android.
Shortly before Samsung's unsurprising loss to Apple in this year's (maybe this decade's) biggest mobile lawsuit, Motorola filed a new patent lawsuit against Apple. While Motorola and Google were originally scheduled to go to court back in June, Judge Posner threw the case out because neither Motorola or Apple could identify the damages they had suffered from each other's infringement. Motorola is arguing that all of Apple's devices (save the then unannounced iPhone 5) have violated some seven of Motorola's patents. While Google has promised to only use patents in defense of Android, this move seems unequivocally offensive in nature. So far Google has avoided a lawsuit directly with Apple, but Google's purchase of Motorola and subsequent filing against Apple opens up the door to more direct litigation between the developers of the world's top two mobile operating systems. Apparently Google has decided that the best way for them to defend Android in the court room is to litigate against Apple directly instead of using OEMs like HTC to fight its battles for it. While I would prefer to see cross-licensing agreements between Apple and Google, it seems as though these lawsuits will be going on for years.
So what has really changed in the last nine months? Samsung is still the largest Android OEM with HTC struggling to keep up with sales and Motorola rereleasing last year's phones. Meanwhile, lower tier Android OEMs like LG are releasing bricks. Amazon is still dominating a tablet market that Google has failed to enter successfully. The release of the Nexus 7, despite being superior to the refreshed Kindle Fire and Kindle Fire HD, appears to be too little, too late. Google is still struggling to regain control of their ecosystem while partners like HTC run to Microsoft to try to get some sales in the US and Ice Cream Sandwich slowly rolls out to more devices in the wake of Jellybean. Android is still a huge force in the phone marketplace, but it seems more and more likely that Samsung and Motorola (Google) will be the only real players in time.
The mobile space is still very young; as Merlin Mann is fond of saying, every day someone is born who hasn't seen the Flintstones. AT&T and Verizon are just now reaching the point where 50% of their customers have smartphones; even fewer people have tablets. Like every industry, however, not everyone can win. Android may end up being a major player in the tablet space, but it may end up being Amazon's version of Android if Google doesn't step up their game against the iPad. Android is still a resounding success in mobile both in the US and worldwide, but Google's OEM's can't all succeed with Android. We can expect the mobile space to continue to shift and change over the next few years as some companies that were nothing become household names while other once powerful companies fall by the wayside. Android still has plenty of room to grow and improve and plenty of time to compete with Apple in the tablet space, but there are no assurances that companies like HTC will still be a major player in the Android ecosystem or that Google will control Android on tablets.