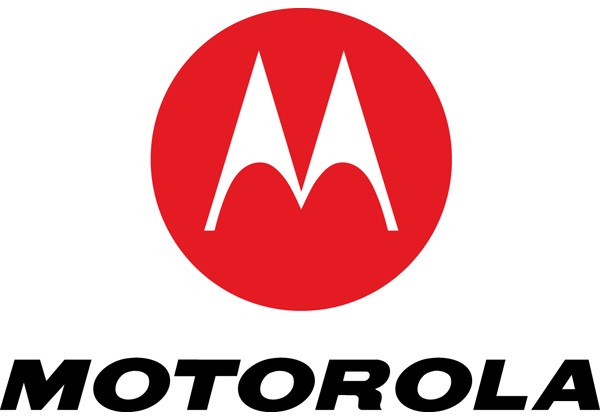 Yep, you are reading that title correctly.  Google is acquiring Motorola Mobility for $12.5 billion in a move that was clearly made because of  Moto's massive patent portfolio.  Both boards unanimously approved the decision – Google now looks to "supercharge" the Android operating system and enhance competition in the mobile space.  
Notes from conference all:
Update 1:  Most of the questions from media and investors on the call clearly has to do with patents and licensing – something Google or Motorola won't give many details about, but you can tell that they are very pleased with this partnership.  Moto's some 17,000 patents greatly strengthens and helps protect Andr0id.
Update 2:  And just so you know, both Larry Page and Andy Rubin have already said multiple times that Android remains open.  Rubin spoke with the top 5 manufacturers yesterday and made it very clear to all of them that nothing has changed.  Motorola will operate as its own company and Android will remain open to use as it has been.  The idea here is that it gives Google a chance to "supercharge" the OS.
Update 3:  You can view Larry Page's comments on the acquisition here.
Update 4:  Andy Rubin still expects the Nexus series to be a competition between manufacturers.  Just because they own Motorola now, doesn't mean that every new Nexus device will be from Moto.  They will have to compete along with HTC, Samsung, LG, etc. to put together a phone that Google would be proud to brand as a Nexus.
Update 5:  Call is over, Larry seems more-than-thrilled.  As are we, Larry.
Definitely developing…
Google to Acquire Motorola Mobility

Combination will Supercharge Android, Enhance Competition, and Offer Wonderful User Experiences

MOUNTAIN VIEW, Calif. & LIBERTYVILLE, Ill. – Aug. 15, 2011 – Google Inc. (NASDAQ: GOOG) and Motorola Mobility Holdings, Inc. (NYSE: MMI) today announced that they have entered into a definitive agreement under which Google will acquire Motorola Mobility for $40.00 per share in cash, or a total of about $12.5 billion, a premium of 63% to the closing price of Motorola Mobility shares on Friday, August 12, 2011. The transaction was unanimously approved by the boards of directors of both companies.

The acquisition of Motorola Mobility, a dedicated Android partner, will enable Google to supercharge the Android ecosystem and will enhance competition in mobile computing. Motorola Mobility will remain a licensee of Android and Android will remain open. Google will run Motorola Mobility as a separate business.

Larry Page, CEO of Google, said, "Motorola Mobility's total commitment to Android has created a natural fit for our two companies. Together, we will create amazing user experiences that supercharge the entire Android ecosystem for the benefit of consumers, partners and developers. I look forward to welcoming Motorolans to our family of Googlers."

Sanjay Jha, CEO of Motorola Mobility, said, "This transaction offers significant value for Motorola Mobility's stockholders and provides compelling new opportunities for our employees, customers, and partners around the world. We have shared a productive partnership with Google to advance the Android platform, and now through this combination we will be able to do even more to innovate and deliver outstanding mobility solutions across our mobile devices and home businesses."

Andy Rubin, Senior Vice President of Mobile at Google, said, "We expect that this combination will enable us to break new ground for the Android ecosystem. However, our vision for Android is unchanged and Google remains firmly committed to Android as an open platform and a vibrant open source community. We will continue to work with all of our valued Android partners to develop and distribute innovative Android-powered devices."

The transaction is subject to customary closing conditions, including the receipt of regulatory approvals in the US, the European Union and other jurisdictions, and the approval of Motorola Mobility's stockholders. The transaction is expected to close by the end of 2011 or early 2012

Webcast Information

Google and Motorola Mobility will hold a conference call with financial analysts to discuss this announcement today at 8:30am ET. The toll-free dial-in number for the call is 877-616-4476 (conference ID: 92149124). The call will also be webcast live athttp://investor.shareholder.com/media/eventdetail.cfm?eventid=101369&CompanyID=ABEA-3VZHGF&e=1&mediaKey=A21887C59EBAAC12F1BCF4D43C080953. The webcast version of the conference call will be available through the same link following the conference call.

About Motorola Mobility
Motorola Mobility, Inc. (NYSE:MMI) fuses innovative technology with human insights to create experiences that simplify, connect and enrich people's lives. Our portfolio includes converged mobile devices such as smartphones and tablets; wireless accessories; end-to-end video and data delivery; and management solutions, including set-tops and data-access devices. For more information, visit motorola.com/mobility.