The early story of the LG G7 ThinQ is an odd one. Before I dive head first, though, let me start off by telling you that from this point moving forward in the review, I will refer to this phone only as the LG G7. I refuse to write out ThinQ over and over, especially when the moniker doesn't make any sense, at least to me.
Moving on, if you'll recall back to very early January, a report surfaced that said LG was thinking about rebranding its "G" lineup. As we saw in February during MWC, LG did not announce its 2018 flagship, but we did get a peak at something referred to as the LG G7 Neo. As it turns out, LG didn't rebrand its G lineup after all and ultimately waited until May to unveil and launch what we now know to be the G7. It's been an odd storyline to follow, but here we are.
With the G7, LG is pushing its "AI" software pack, complete with an independent button for accessing Google Assistant. It's like Samsung's Bixby button, but for Google Assistant. The company is also continuing its love for audio and Quad DACs, which no one should be arguing against. Is it a package we recommend you pick up, though? Let's find out.
This is our LG G7 ThinQ review!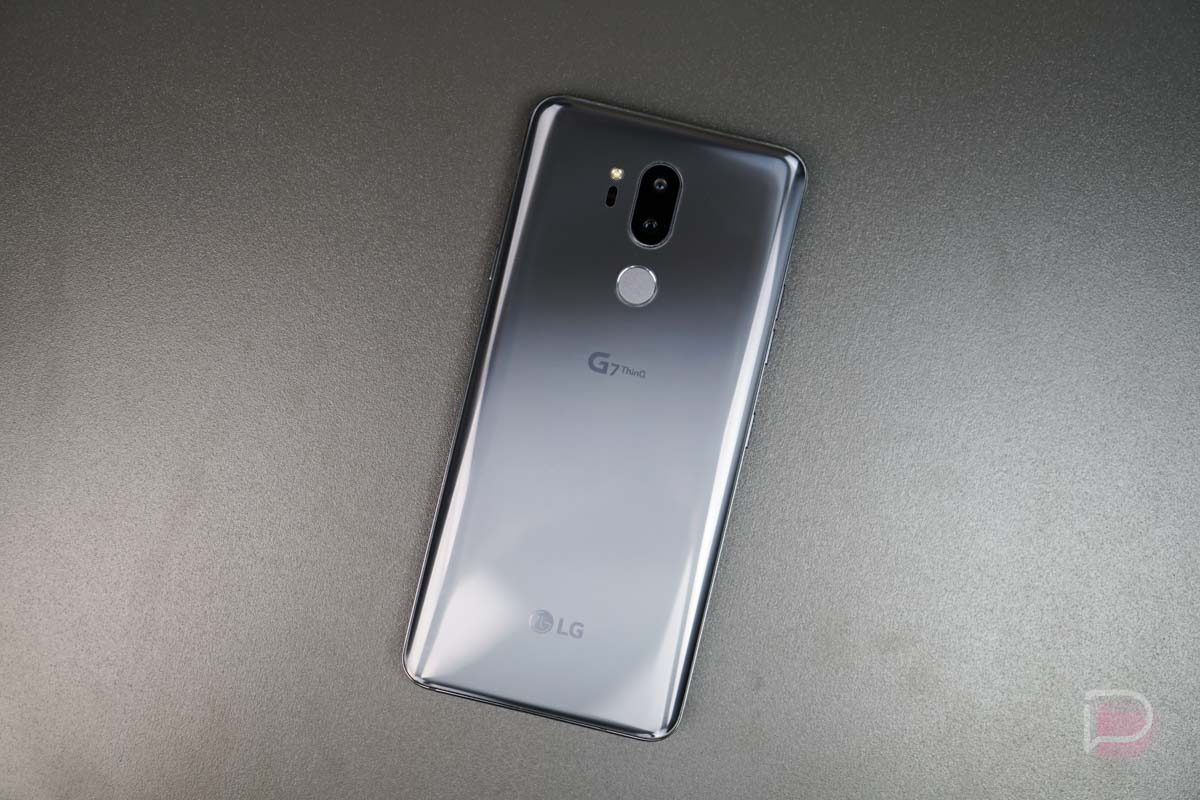 The Good
---
Specs
The LG G7 is outfitted with a 6.1-inch QHD+ FullVision LCD display (3120×1440, 19.5:9) that includes a top notch, Snapdragon 845 processor, 4GB RAM, 64GB storage (supports microSD), dual rear-facing cameras (16MP at 71°, f/1.6 + 16MP at 107°, f/1.9), front-facing 8MP camera, 3,000mAh battery, Qi wireless charging support, Bluetooth 5.0, USB-C, IP68 water and dust resistance, 32-bit HiFi Quad DAC, dedicated Google Assistant button, and Android 8.0 "Oreo" with LG's UX and AI Pack 2.0 on top.
The specs are completely reasonable, but I'd say they only shoot par for the course that is 2018. We aren't seeing an abundance of RAM like we do on other phones, and on top of that, I know some folks would like to see a bigger battery. At the end of the day, we do have a phone with the latest high-end processor from Qualcomm, something we couldn't say about last year's LG G6, plus LG incorporated this top notch dual camera system and pretty sweet hardware. You can always want more, but this is a pretty solid spec package.
HiFi Quad DAC/ Boombox Speaker
Much like LG has done on past devices, the company has equipped the G7 with a Quad DAC, though, they have emphasized this year's as a "HiFi," high fidelity, Quad DAC. Regardless, it's the same experience you might know and expect, complete with sound profiles to choose from, as well as a comprehensive EQ system. In addition to the DAC, LG is utilizing DTS:X surround sound tech, allowing music lovers to experience a very immersive listening experience whether they have a fancy pair of headphones or relatively inexpensive pair of earbuds. For those who plan on using a nice pair of headphones with the G7, I know you'll love it.
For those concerned about the phone's external output power, I'm here to tell you that it's pretty good, too. LG is using something called Boombox Speaker in the G7 and it's a great use of the phone's internal spacing and design. Basically, inside the phone you have a resonance chamber, which allows the music to be amplified inside of the device, then pushed out of the bottom-firing speaker. When you place the phone down on a flat surface, it essentially uses that surface to further project the audio. It's very clever, no doubt about it.
As someone who listens to music on a constant basis, I appreciate LG's commitment to providing a sweet audio experience.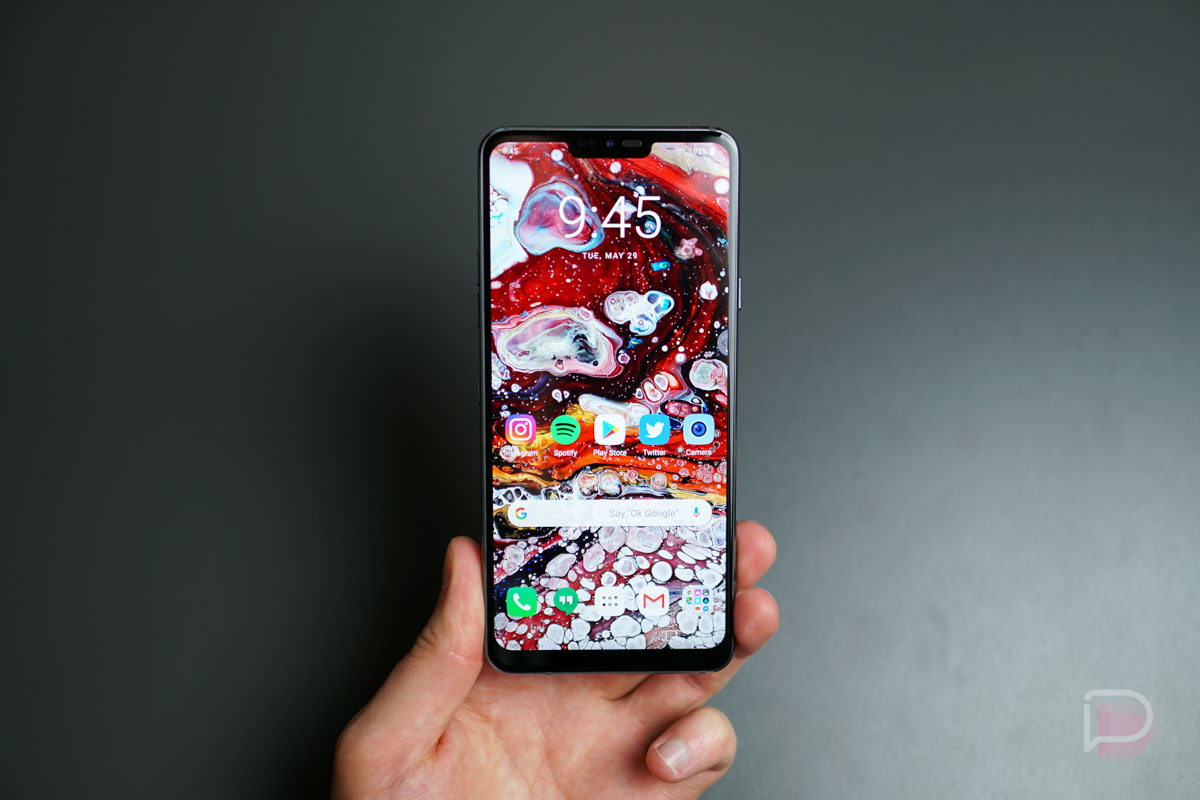 Hardware
Unlike LG's software, which seems to bother me more each year, the company's hardware is the exact opposite. To me, last year's V30 was the best hardware the company had released to date, but I'm definitely considering giving that spot to the new G7. While I know Kellen won't agree with me because he's not a fan of glass on a phone's backside, the G7 is incredibly nice to hold, even in one hand, plus there's something very symmetrical about the phone that I enjoy looking at.
On the back, we have the vertical dual camera system, with the fingerprint reader directly below it. Since I'm talking about it, the reader on the back does not double as the power button on this phone, which I've praised since day one. Never do that again, LG! Now, back to the hardware design.
I will save most of my notch talk for the display section below, but with regard to how it looks, I really don't mind it. Sure, LG incorporated it and we don't even get some fancy Face ID laser show like the iPhone X has, but LG does include a Face Recognition feature that uses the front-facing camera to unlock your device.
LG also added a button to the phone, and no, I'm not only talking about the dedicated power button. I'm talking about the dedicated Google Assistant button! By pressing the button, you get access to Google's AI assistant, capable of providing you answers to your questions, updates on the weather, control your smart home, or any of the other various tasks that Assistant can complete. By long pressing the button, you get straight to Google Lens, which should be a great addition once all of the changes Google announced at this year's Google I/O are implemented. It's a pretty sweet addition, but if you don't care for it, you can disable it from the Settings menu.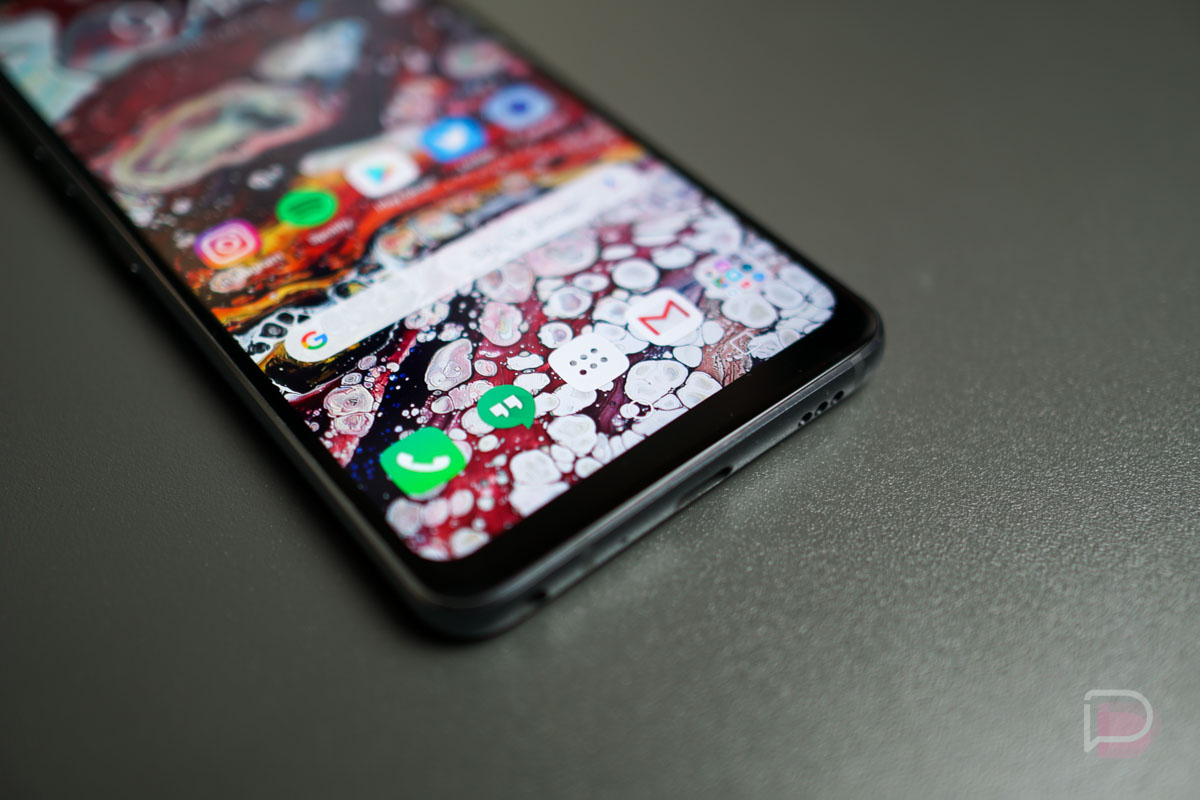 Somewhere in the Middle
---
Display
The G7 sports a 6.1-inch QHD+ FullVision LCD display, with an aspect ratio of 19.5:9 and a max resolution of 3120 x 1440. As you will discover immediately upon watching a YouTube video or opening basically any app on the phone, not a lot of content is made for a ratio of 19.5:9. This can be sorta painful when resizing apps or watching something, but after a few days, I got used to it.
Speaking of getting used to things, let's talk notch. Since we first learned notches were coming to Android phones, I've been positive about it, simply because there doesn't seem to be much choice right now. If you don't like the notch, then you're automatically turned off from the G7, OnePlus 6, probably one of the upcoming Google Pixels, and others. Notches are the thing right now, so we just have to suck it up until OEMs decide they want to solve this pain point that they themselves created.
LG highlights the Super Bright functionality of the display, capable of 1,000 nit maximum output. That's very bright, and in direct sunlight, I can tell you that viewing content is not a problem. Semi-related but not to the Super Bright aspect, the phone does offer an Always On display feature, but because LG is using an LCD panel, you can definitely see that all of the display's pixels are on whenever you're using it. This is very noticeable when you're laying in bed at night and the display has a white-ish light coming from it on your nightstand. You don't get this effect with an AMOLED panel that can light up individual pixels. Should you be picking up this phone, I recommend setting a schedule for the Always On feature, which can disable the feature at a certain time (bed time). I can't tell you exactly how the display's brightness and the LCD aspect directly affects the phone's battery life, but it is unfortunate that LG can't seem to make a solid OLED panel for mobile devices.
Overall, this FullVision LCD display is fine for my type of usage. I enjoy the colors that it offers and the contrast, but coming from two phones with different panels (Pixel 2 XL with OLED and Galaxy S9+ with AMOLED), it's a noticeable difference that sometimes has me missing other phones.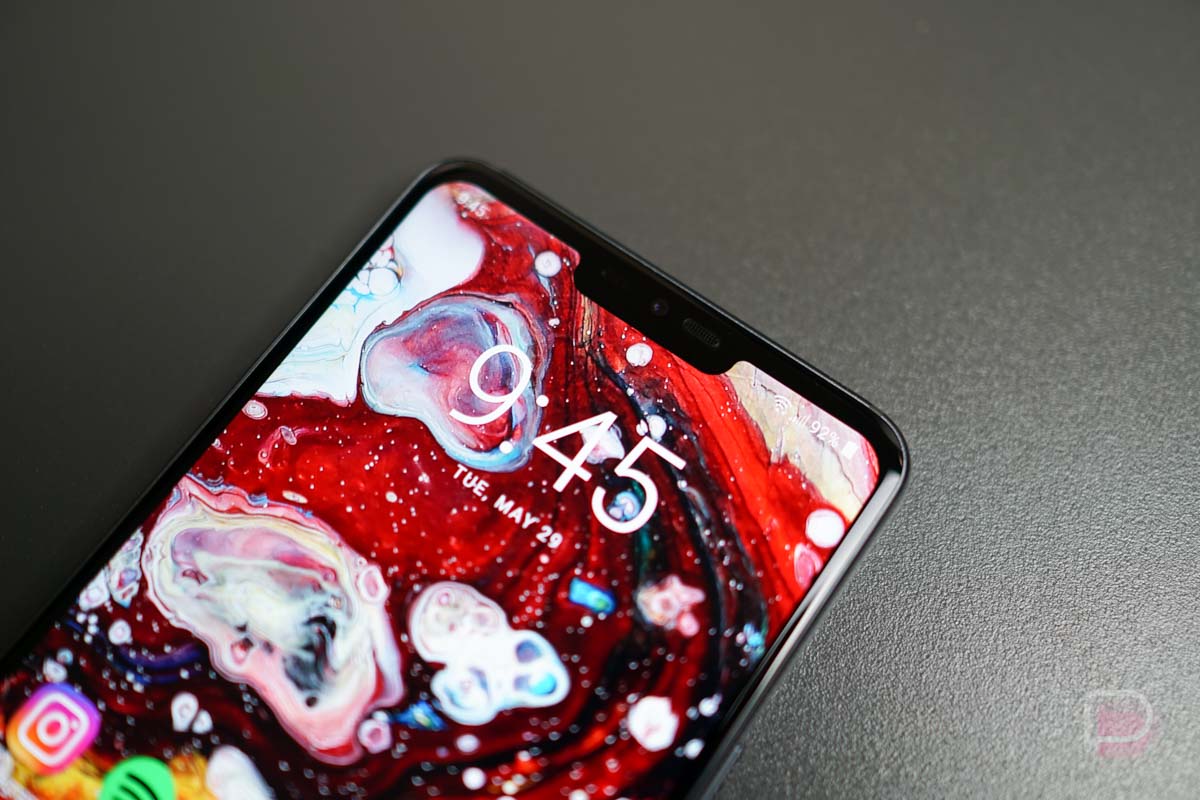 Battery
With a 3,000mAh battery, the G7 has been all over the place for me with regard to battery life. Sometimes I would have 3 hours of screen on time when the battery was getting low, while other days would have me over 4 hours by the time the phone was going to die. For me, I'd rather have a consistent battery, but when you only have 3,000mAh and your usage varies, it's hard to know what to expect.
I'm only guessing here, since the good folks at iFixIt have yet to do a teardown of the G7, but my assumption is that LG was only able to fit in a 3,000mAh battery due to the Boombox Speaker design on the phone. Because LG needed the air moving inside of the device to create reverberation, it seems plausible that they simply didn't have the room needed to offer a bigger battery. Does that suck? Absolutely.
I've embedded a few screenshots to show off my battery and usage details.
Camera
The G7 sports two 16-megapixel shooters on the back, one for your standard type of shots, plus one for wide angle shots. We've seen this same setup on past LG devices, so it seems like this is LG's signature in a way. From my experience, the cameras are solid, plus LG throws in a ton of cool and sometimes useful software tweaks to help you get good shots. However, while some of the software add-ons are fine, I'd be remiss if I didn't bring up the silliness of this "AI Cam."
With AI Cam, the camera attempts to identify the best settings for your scene, and goes so far as to identify whatever is in the shot. Once an object or scene is identified, you're offered filter suggestions for your shot. Is this necessary? No, not really, considering all of this is accessible by the user from the usual camera settings.
Because LG offers a complete Manual mode for the camera, all of your values when snapping a photo or taking a video are tweakable, meaning you shouldn't need AI to do it for you. Might it be easier for AI to get everything set up for you? Possibly, but that brings up another point. The software can be quite slow at times, and let's be real, you don't always have the time to wait for AI to suggest something to you. In the right condition, where you're taking the time to set up a shot, I could see where AI Cam could be useful, but when I was out and about taking my pictures, I didn't ever find myself wishing AI could identify what it is I saw and offer me filters. Things like this remind me of the Pixel 2. The camera app is extremely barebones, but even with little control over values, photos turn out really good anyway. It's as if these extra features are thrown on as cover up for what could be a subpar camera experience.
In day to day shooting, you don't notice anything too bad about the photos from the LG G7. It's not until I got them onto my desktop monitor that I started noticing little things, like shaky edges around subjects or weird lens flare in certain instances. As with most cameras, should your lighting be optimal, you'll have no problem snapping good shots. If you're in a darker environment, you will see that the phone takes a bit more time to focus on something, but I suppose that's okay because you do want your shot to be in focus.
You can view my shots below. No edits have been made except for resizing.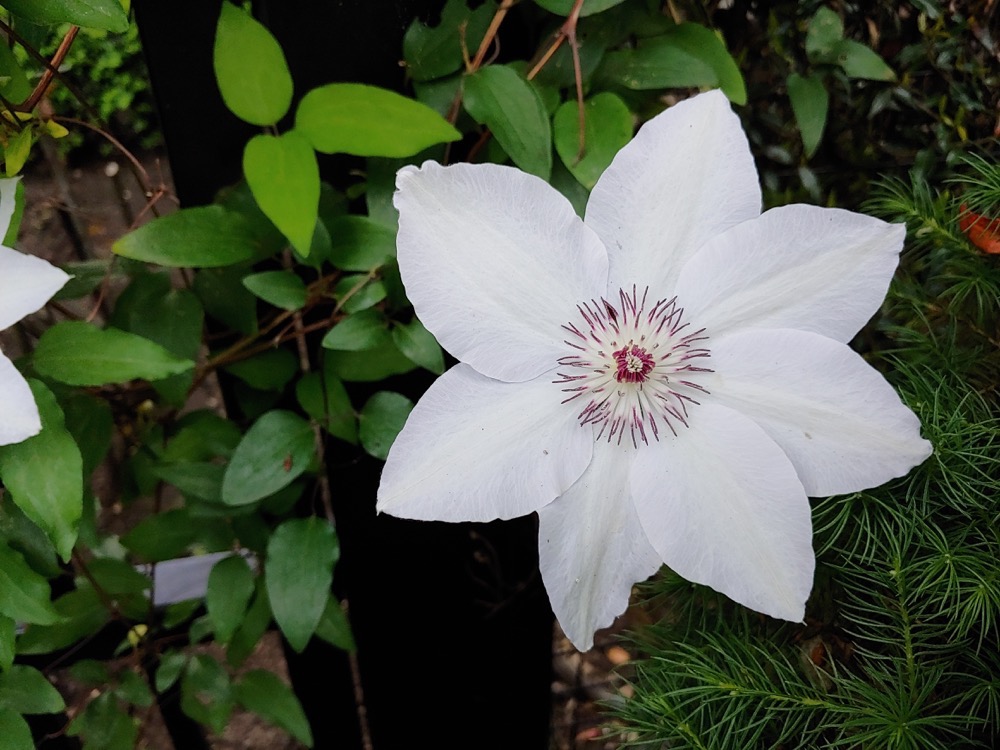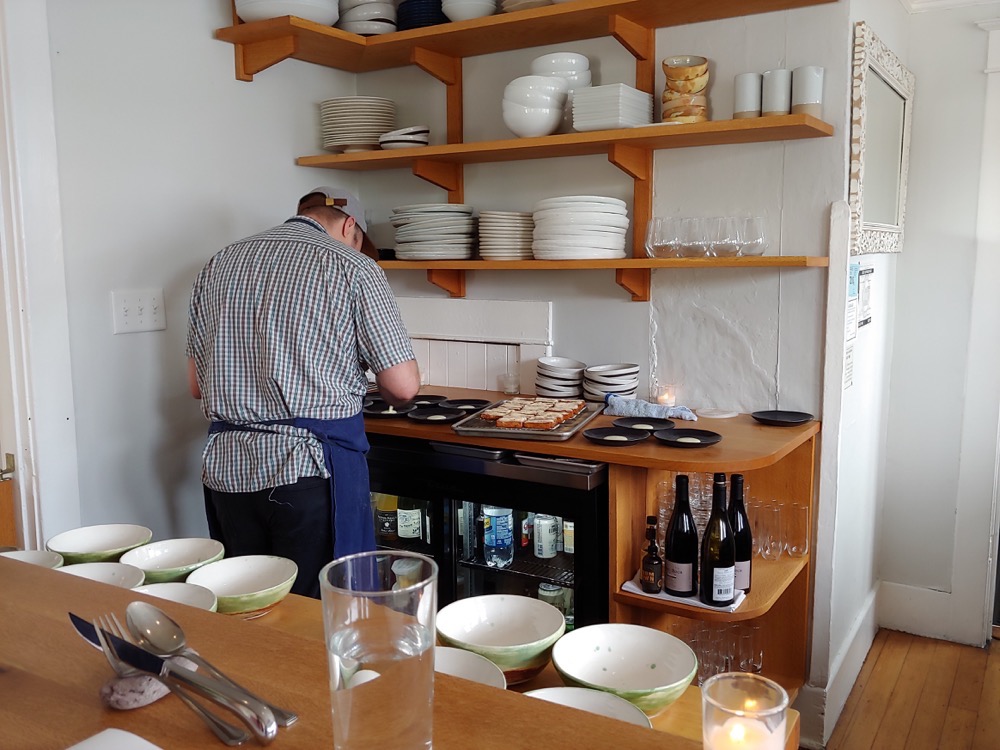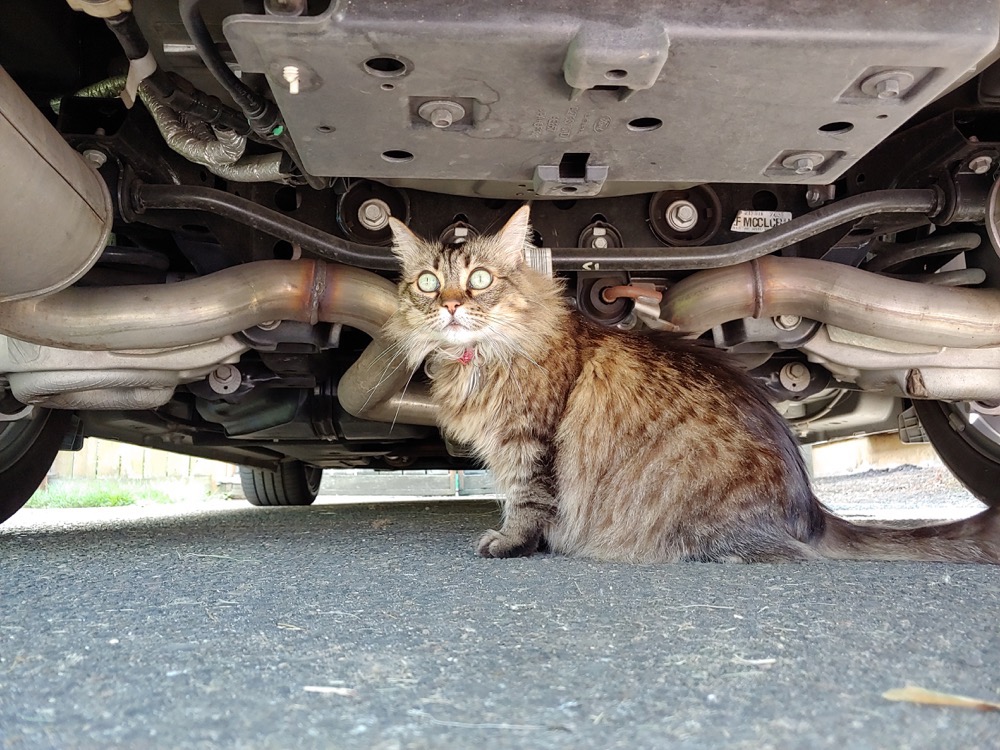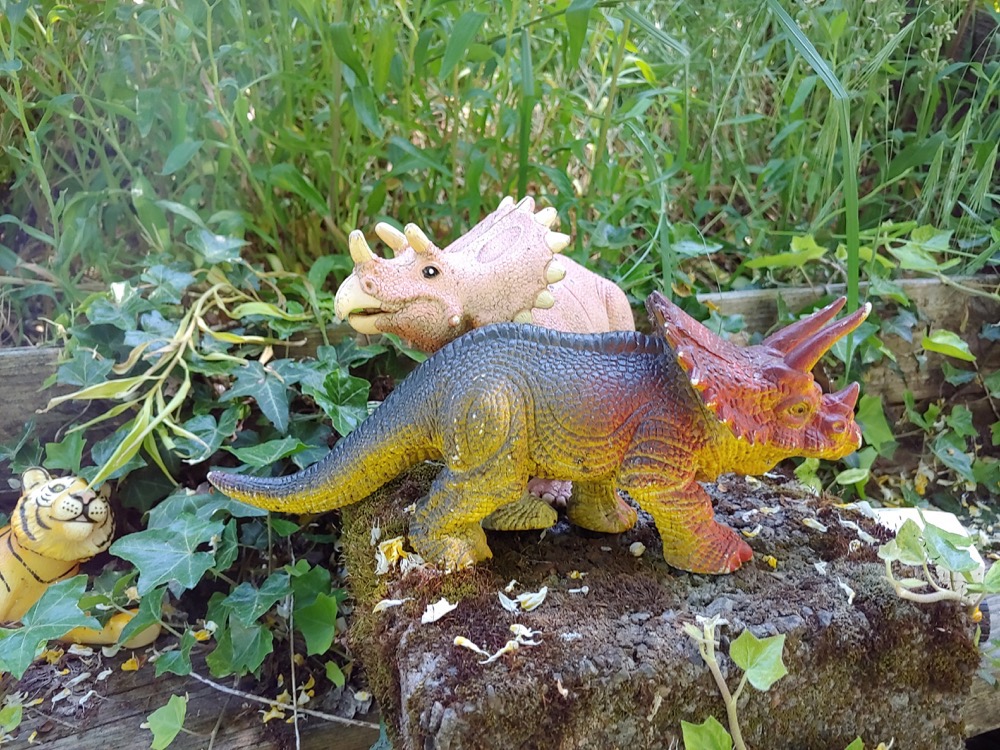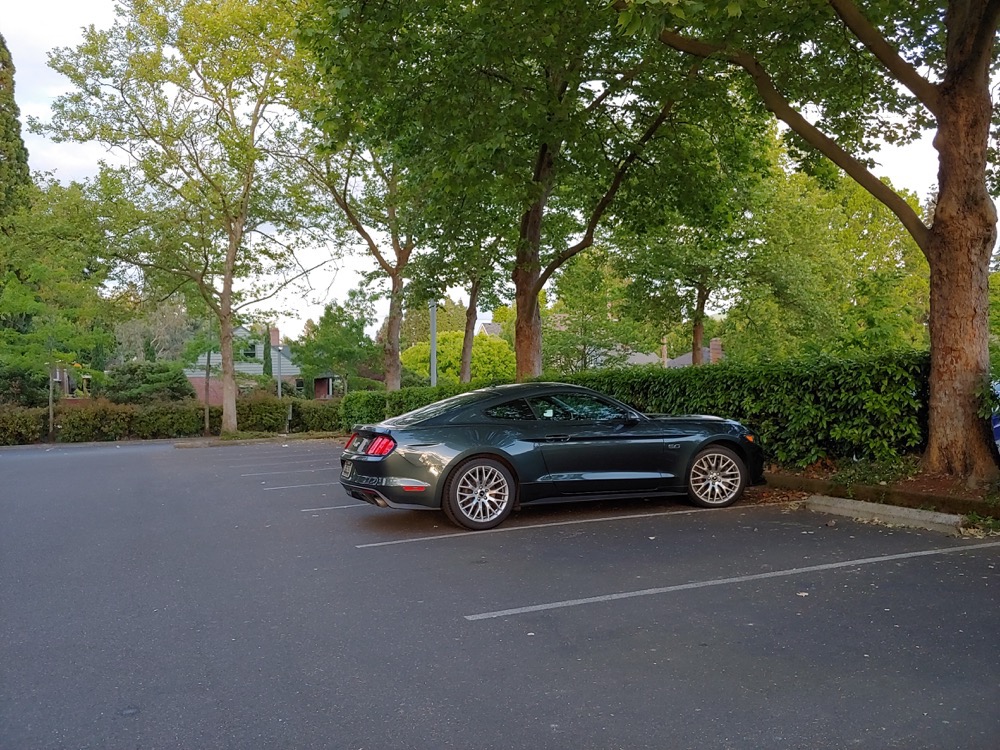 The Not-so-Good
---
Software
For the G7, LG is using what they call UX, the same skin they have been using for years, albeit a bit updated and somewhat modernized. The software has plenty of added features built into it on top of what you get with Android Oreo, but if you've ever read one of my reviews, I feel that LG (and Samsung, for that matter) tend to go overboard with some of the features, rendering a lot of it to feel like bloat.
I already talked a bit about this in the camera section, so let's go over a few of the things in the actual UX software. For one, LG has something called Smart Bulletin built directly into the phone's launcher. Interesting, if you use a custom launcher, which I suggest anyone buying this phone use, you'll never see Smart Bulletin again. Additionally, you can opt to have Google Feed shown instead, which means LG already knows you may not want to use it anyway. Inside Smart Bulletin, you can access your Context Awareness, which has its own place in the Settings menu. By having two places to access this functionality, I see it as rather redundant.
Smart Bulletin also has a widget for controlling your music playback, as if you don't have a notification pulldown for doing that or the actual Music app itself. Sadly, this music widget can only control music loaded onto your device, nothing from Google Play Music or Spotify. So, unless you're actually loading music onto your phone (I don't know anyone who does that these days), it's useless.
There are other things besides Smart Bulletin I don't find all too helpful. In the Settings, there is something called Floating Bar. With it, you can access app shortcuts and Capture+ controls, but again, all of the things Floating Bar does can be found right in your notification pulldown. The phone is littered with redundancy, and when we're talking about a smartphone and not an airplane, it's just not necessary.
It's not all bad, though, so I don't want to come across like all of it is useless. The Context Awareness feature is cool for setting device profiles based on your location. There is Gaming Tools for making your gaming experience more enjoyable and there is KnockON for turning your display on and off very quickly.
As someone who is a fan of a more clean, streamlined UI, it's a lot to take in. If you're new to Android, it's entirely possible you won't ever find and use these features. Considering I recommend Android phones for a living, LG's skin is the major thing that has me telling folks to stay away.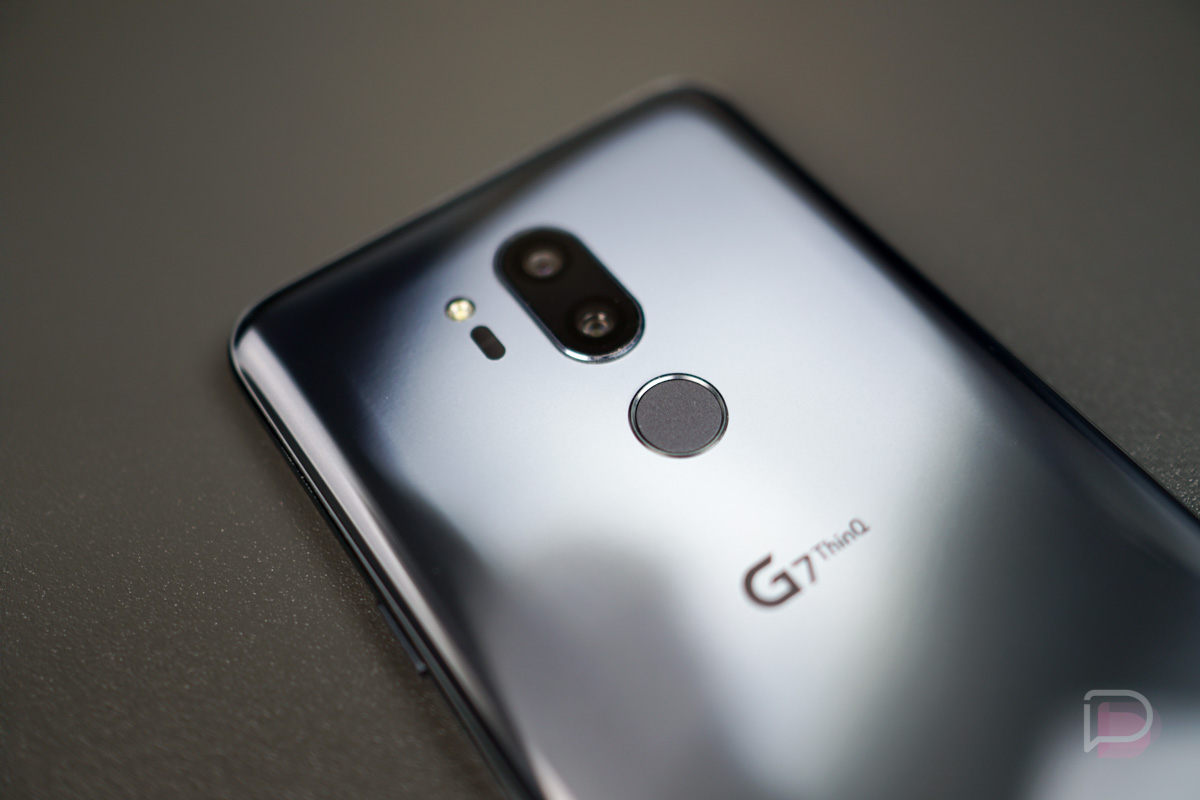 Other Notes
---
Girlfriend Impressions – "In terms of in-hand feel, size, and weight, probably one of my favorite phones to date. The notch on the display does not bother me. Love the fingerprint reader placement. I don't understand why there needs to be a separate Google Assistant button, but it's a solid device."
Headphone Jack – It's got a headphone jack, audiophiles rejoice!
Software Updates – For software updates, we're sorta optimistic for the G7. While the G6 on Verizon only received Oreo this May, which is by no means impressive, we have to maintain a bit of faith in Google's Treble. With it, we should see OEMs pushing updates a bit more timely, and even Qualcomm has said that phones running the Snapdragon 845 should see the update to Android P quicker than others. Guess we'll find out later this year.
Availability and Pricing
---
When LG announced the G7, it said pricing would be similar to the LG G6. The lie detector determined that was a lie. The G6 launched with a price of around $650-ish on carriers, with the unlocked model going for $599. That seems like solid pricing for a flagship device, so we were somewhat confused when LG gave us G7 pricing.
For the LG G7, pre-orders are just now going up, with Verizon listing the phone at $750 full retail, T-Mobile at $750, and Sprint all the way up at $792. Naturally, monthly payment options are available. And do notice, AT&T is not carrying the G7.
Clearly, $750+ is not quite $650, and definitely not near $599. We still don't know where LG's US unlocked model will sit, or if they'll even launch one (we assume they will), but is it safe to bet it will be around $699? Who knows.
LG G7 ThinQ Pre-order Links:
Verizon ($31.25/mo, $750 retail)
T-Mobile ($30 down + $30/mo, $750 retail)
Sprint ($33/mo, $792 retail)
Videos
---
First Look and Tour
First 10 Things to Do
20+ Tips and Tricks
Gallery
---
The Verdict
---
Should you buy the G7? I wouldn't recommend it. With so many other good options on the market, plus plenty more phones on the horizon, investing in the G7 doesn't sound very appealing. You'll be living with a subpar Android skin, battery life that seems all over the place, as well as the possibility that your phone may not see great software update support. I still stress, though, Google's Treble could help you there, but until we know for sure, buyer beware.
I could certainly argue that the phone's hardware, plus some of the pictures and videos you might be able to capture on this device could make it worth it, but I refuse to lead you down that path.
What I'd love to see from LG in the future is a slimming down of its skin, focusing more on the essential features they want to provide, and keep going with this audiophile-focused effort. For this phone, though, it's a swing and a miss.