In 2015, Samsung finally took design seriously. By doing so, they created a line-up of Galaxy S and Note phones that featured metal frames and glass panels with jewel-like appearances, on top of next-level specs. The S6 series, along with the Note 5, were nothing short of amazing. They were all, without a doubt, phones that few could match up to not only in 2015, but maybe even beyond. It was the first time we were able to look at a phone (or phones) and realistically say, this phone might be better than phones released a year from now. OnePlus claimed they were making the 2016 flagship killer, but in reality, it was Samsung.
Now that we are in 2016 and Samsung's first two flagship phones are out – the Galaxy S7 and Galaxy S7 Edge – one has to wonder if Samsung has bested their previous efforts? Or better yet – has Samsung done enough from last year to this year? After spending the past couple of weeks with the Galaxy S7, I can safely say that they certainly have in many ways. The Galaxy S7 fixes all of the issues we had with the Galaxy S6, yet still puts forth an even better overall design.
As I mentioned, I have had the regular S7 and am about to tell you all about it. If you were looking for the full Galaxy S7 Edge review, Tim will have that shortly. Edit: Our Galaxy S7 Edge review is now ready. You can read it here.
For now, this is our Samsung Galaxy S7 review.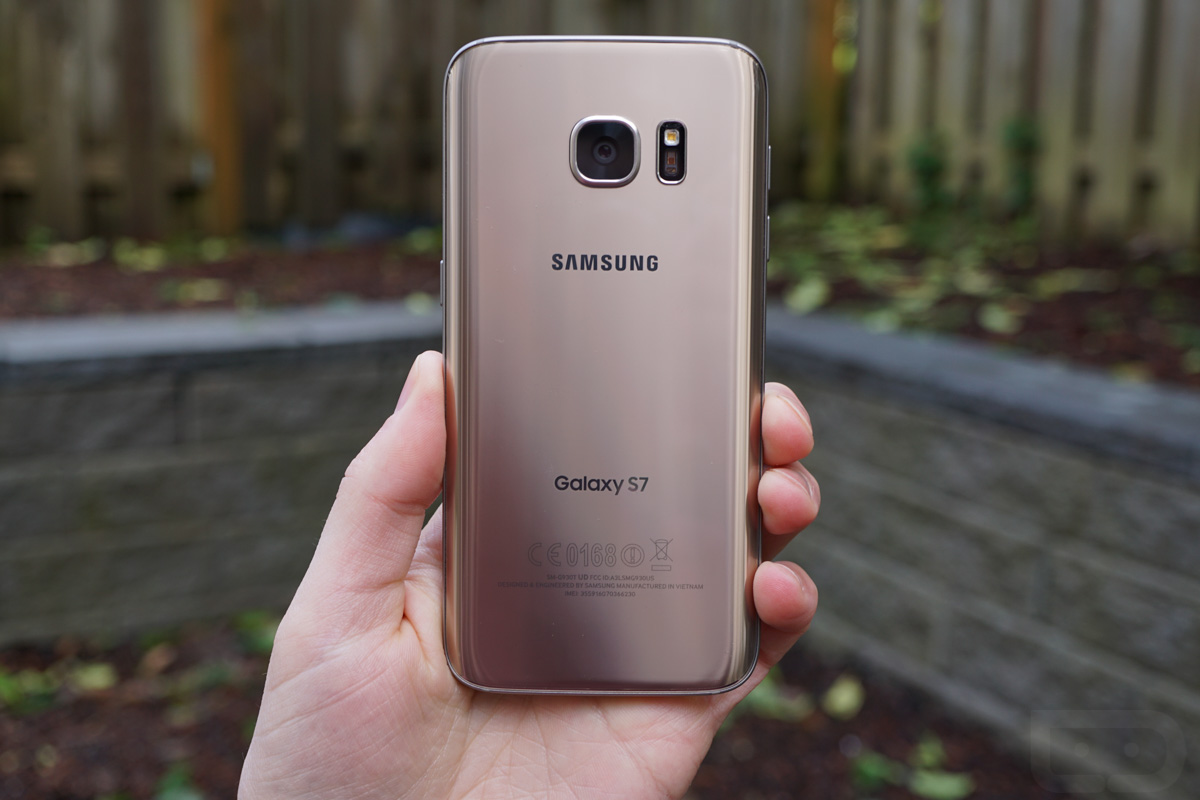 The Good
---
Design
Samsung is so good at design right now. Who thought we would ever say that, eh? But seriously, look at the phone above. I don't even like gold, yet this phone in particular is such a stunner. The black and silver models are as well, by the way, I just happen to be reviewing a gold model. Those reflections, the jewel-like aesthetic and subtle curves, and that feeling that you are holding something of value that isn't just another piece of "airplane grade" metal, all add to the aura of a phone that could mesmerize you for periods of time. The design of the S7 has depth, polish, and shine in its glass, with a sand-blasted, matte-like coating to its metal. Take a minute to stare into the reflections of the Galaxy S7 and you'll quickly realize that there is no other phone on the planet this well-made.
In a move I can't praise enough, Samsung also ditched the flat back of last year's S6 and went with a Galaxy Note 5-styled backside curve. You can see it in the image below, where the right and left sides of the back cascade around to the metal frame, which really aid in fitting the phone perfectly to your hand. Because of that shape, you never really feel like an edge even touches you. It's an incredible touch to an already well-thought-out design.
Speaking of fit, the Galaxy S7 is a smallish 5.1-inch phone, so it can easily be used with a single hand, something that can't be said for most flagship phones these days. Samsung deserves praise for not growing the Galaxy S7, or at least giving people size options by offering a slightly bigger S7 Edge alongside the regular S7.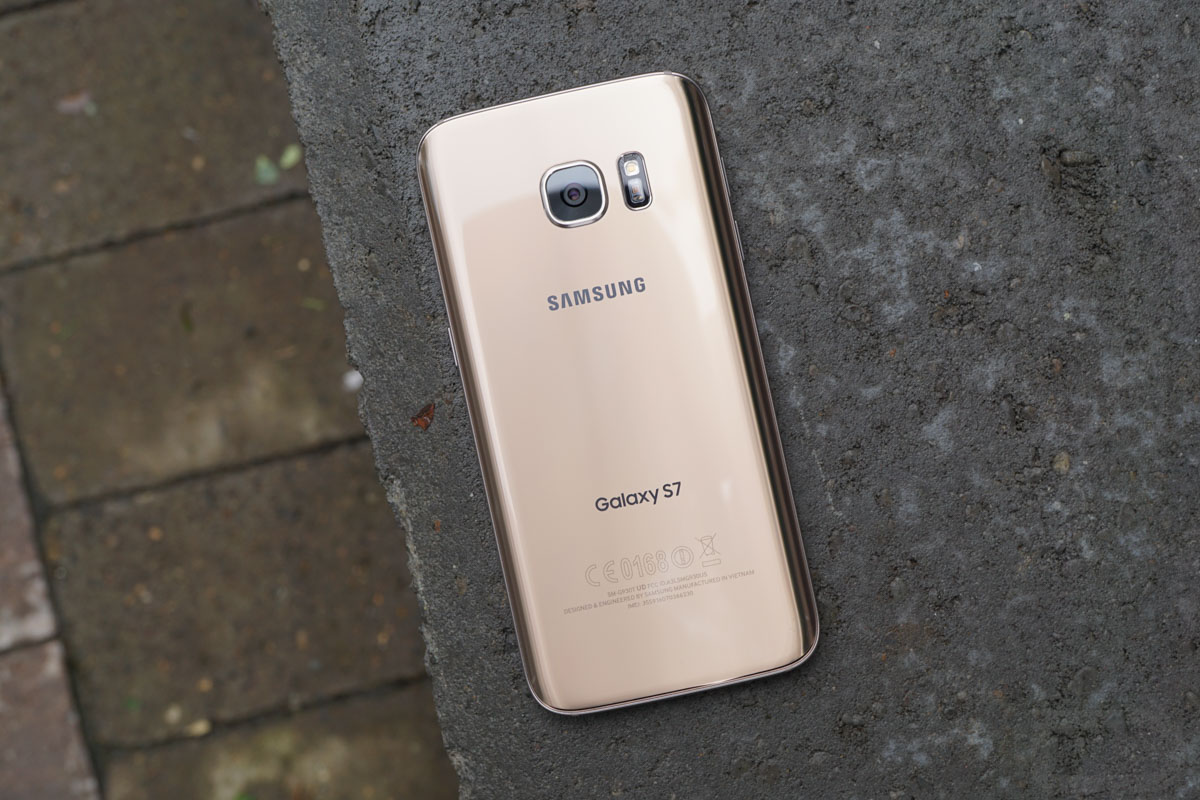 Of course, the design isn't perfect. The glass on both front and back are prone to massive amounts of fingerprints and the single, bottom-firing speaker is easily covered when holding the phone in landscape. If you can handle those two issues, though, and I think most can, I can't imagine you'll find another problem here.
Specs
I mentioned in the opening that last year's line of phones from Samsung was about as future-proof as you could get, which meant they would have a tough time really upping the ante this time around. They managed to do so by upgrading almost everything across the board. We have a new Snapdragon 820 processor from Qualcomm, improved Super AMOLED quad HD display, 4GB RAM, bigger 3000mAh battery, internal storage that is joined by a microSD slot, fast wireless charging next to fast wired charging, IP68 water resistance, and a 12MP camera with new Dual Pixel technology. They didn't miss a thing, which we couldn't say about last year's phones. I honestly don't know what else Samsung could have put into this phone, outside of a USB Type-C port, or maybe an IR blaster (for some). We talk a lot about manufacturers not making the perfect phone or always leaving a "but," yet this phone doesn't really have one. I'll stop short of calling the S7 the perfect phone, but it's damn near close, at least on paper.
The full specs can be found here.
Display
Take one look at the display comparison below and try to convince me that the 5.1-inch Quad HD Super AMOLED display on the Galaxy S7 isn't leaps and bounds ahead of everyone but the Galaxy Note 5. You can't, it's OK. Look at the brightness to the white of the Nexus 5X pictured there, plus the punch of the pink in the top of Chrome, and the pure grey that isn't yellowish (Moto X) or so dark that details are hard to pick up (6P). The brightness and clarity also carry through at all angles, even the steepest we can capture, never showing weaknesses or dimming. It's so impressive.
In case you were wondering, in these images, you are seeing each device at full brightness, in Chrome, with no other adjustments.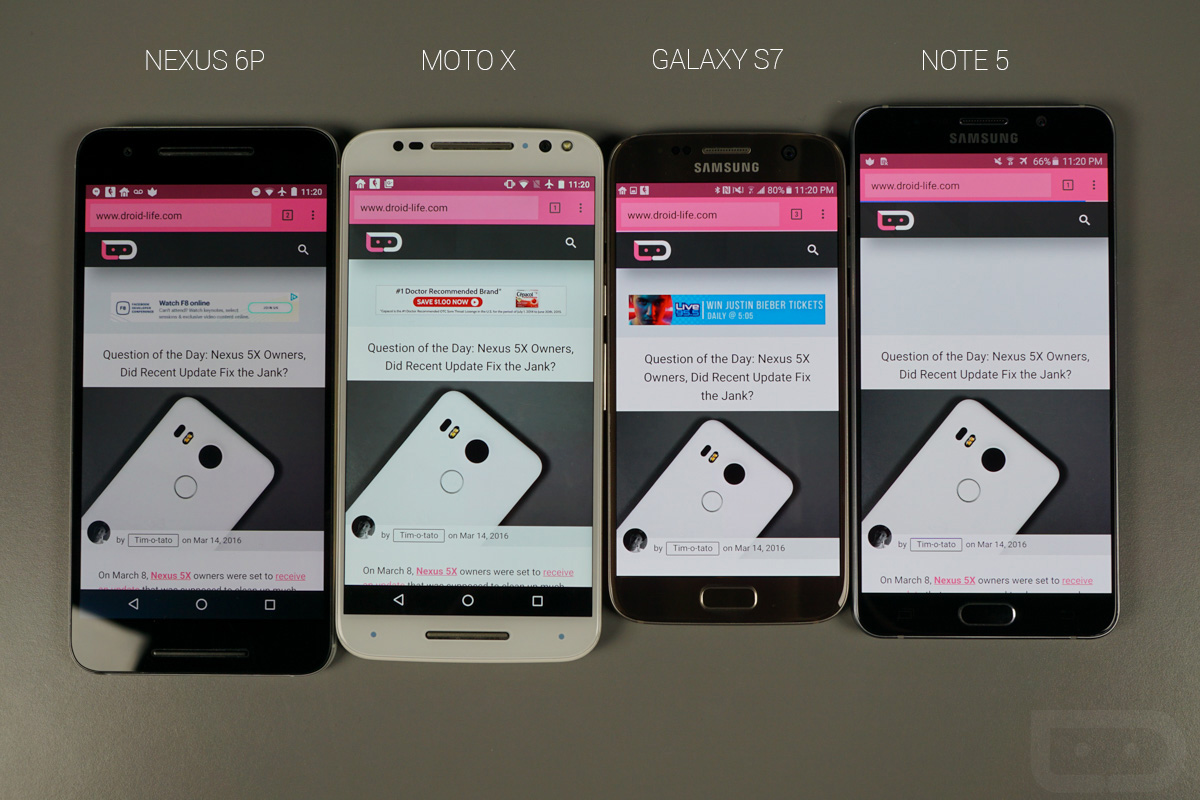 That color reproduction, brightness level, and punch are a part of the experience elsewhere as well. When viewing your recently taken photos, videos on YouTube, or your favorite games, you'll be hard-pressed to not come away thinking as I am now – that this is the best smartphone display ever used.
Camera
"Point. Shoot. Point. Shoot. Point. Shoot. Enjoy."
Those were the exact words I used to describe the camera in the Galaxy S6 last year. With the Galaxy S7, it's more like "Shoot. Shoot. Shoot. Shoot. Shoot. Enjoy." I say that, because the autofocus with this 12MP "Dual Pixel" f/1.7 camera is so insanely fast, that you might not even realize it has focused, which means you can just shoot, shoot, shoot, shoot, and shoot.
Let's back-up for a minute, though. With the S7, Samsung has dropped the resolution of the camera down from 16MP to 12MP. You could complain about the loss there, but it's not like when HTC decided a couple of years ago to drop to a ridiculously low 4MP. With the S7, you still have plenty of resolution to work with at 12MP, meaning you'll be fine in the editing room, cropping pictures (to an extent), printing them for a wall, and sharing them with the world.
Samsung dropped to 12MP, because they are using a new sensor with this "Dual Pixel" technology with bigger micron pixels. The camera is now using those those 1.4 micron pixels, up 56% in size from the micron pixels of the S6, to capture more light in darker moments, and overall, perform better in tough situations. As for the "Dual Pixel" talk, Samsung is attempting to split every single pixel into two photodiodes, to allow for better phase-detection. And that right there, is why the autofocus is so scary fast. It's one of those items you have to experience to believe.
As for the software of the Galaxy S7, it's pretty standard stuff for Samsung, but that means it is quite robust when compared to other smartphone camera experiences. You have your shutter, video, and camera-switch buttons on the right side, along with various settings on the left. The camera resolution can be adjusted from the 12MP to lower resolutions at both 4:3 and 16:9 ratios, you can record video in 4K if you want, and there are options for "Motion" photos and tracking autofocus. Samsung is also including full manual controls, live broadcasting, slow motion capturing, panoramas, and a whole bunch of other modes that could come in handy from time to time. If you want the full camera experience for both pros and casual photogs, Samsung has it.
When we are talking actual results, I kind of can't help but be impressed by the whole package here. The camera is insanely fast to launch (double tap on the home button), even faster to focus, and maybe even faster yet at snapping photos. There are times when shooting with this camera that you may not even realize it has snapped a photo because it is that quick. Want to snap multiple photos in a row? Tap away.
Unfortunately, during the past two weeks in Portland, it has rained almost every single day, so my sample photos are all under similarly dreary and wet lighting conditions. While that may be ideal for some photographers, I tend to like shooting photos of objects when I'm not getting dumped on and there is light from the sun to add shadow and variation. But, this is what we were dealt and so we ran with it.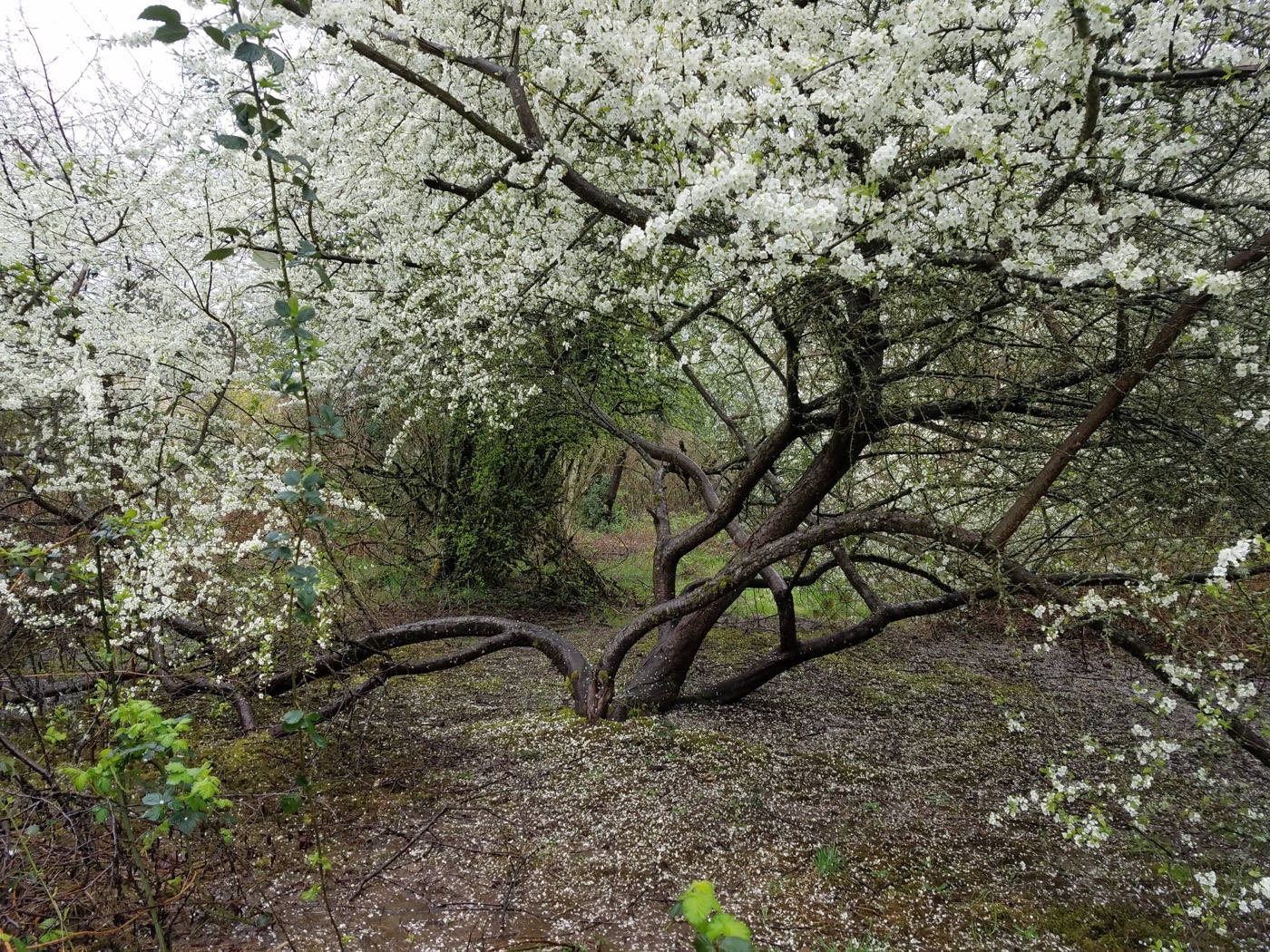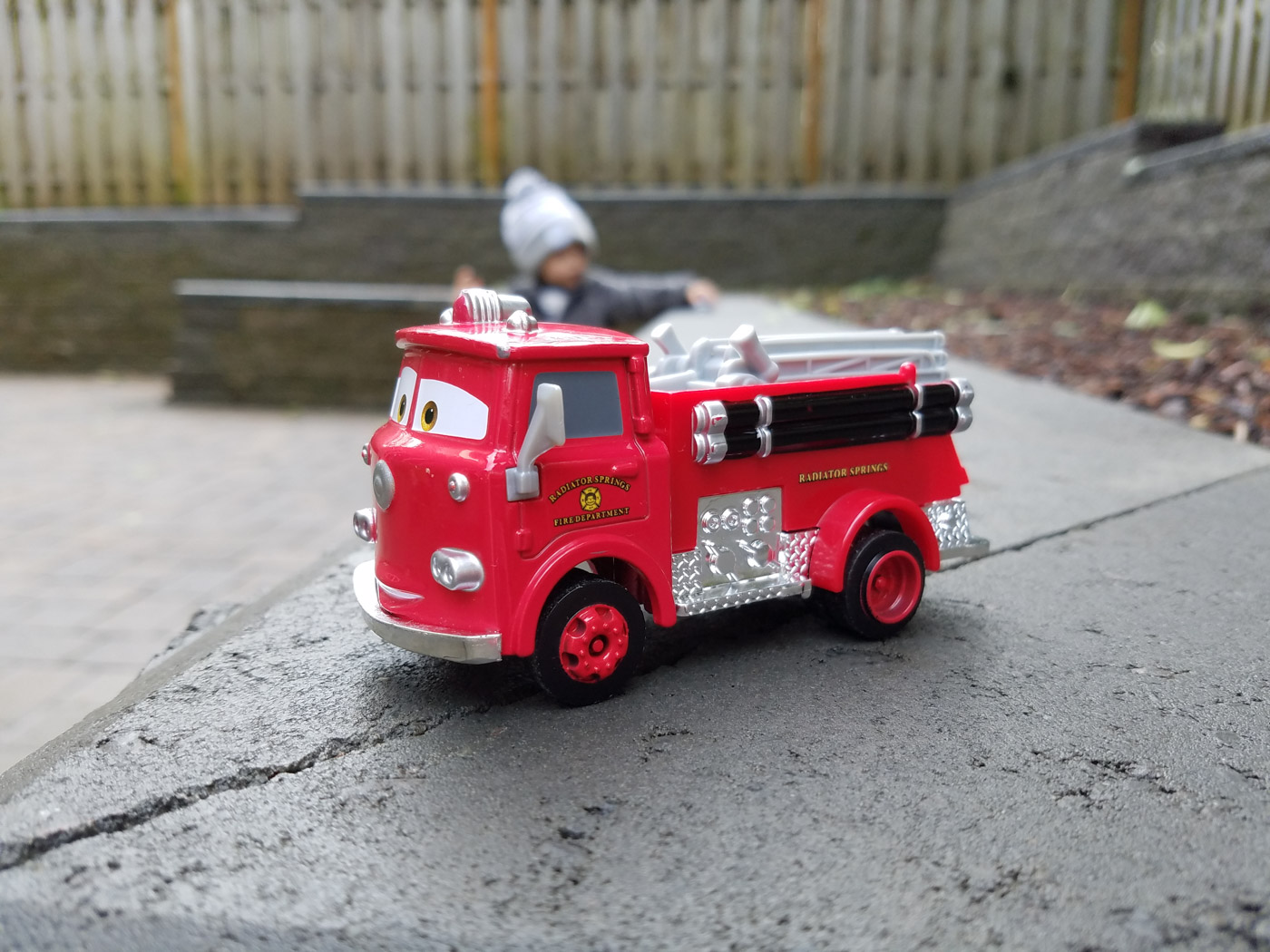 And here is a look at low light performance in gradually increasing light.
I know I keep saying this, but I think what impresses me the most is the speed here. There is no better example than the photo of the "Dumping Rubbish Prohibited" sign, where the Galaxy S7 also managed to capture four moving cars in the background. Those are four cars traveling at 60 mph on I-5 here in Portland, yet this camera makes it look like they are standing still, with almost no blur.
I also really like that this camera seems to capture what your eye is seeing, without a bunch of over-processing and blown out colors. There are times when photos come out a bit overexposed, but not enough for me to worry, especially knowing I can snap two or three photos in a couple of seconds. At least one of them should be excellent.
Finally, in low light, I think it's pretty obvious that this camera will shine during those previously-difficult moments for smartphones. In the four images above, even the darkest of situations presents colors of this toy accurately, if not noisily. As you go across the whole series, though, even in the final photo, which is actually quite dimly lit, the camera snapped a fabulous photo.
When you buy a smartphone looking for an incredible camera, you want it to be fast at all times, yet also versatile, while taking photos you would be proud to share. The Galaxy S7's camera is all of that and then some.
Performance
Thanks to its Snapdragon 820 processor (which is quad-core, by the way), Android 6.0.1 Marshmallow, 4GB LPDDR4 RAM, and what I can only imagine are a bunch of enhancements to Samsung's TouchWiz skin, the Galaxy S7, for now, runs flawlessly. We're talking buttery smooth transitions in and out of the camera quick launch, into apps, back home again, into a game and back out, and even after streaming music while on a run with Runkeeper tracking by GPS and the camera being opened and closed for testing. In two weeks, I have yet to see this phone stutter, lock up, or frustrate me enough to force a reboot.
With that in mind, we are talking about the performance of this phone right now – today. In two months or six months or a year, after the phone receives an update or three, we don't know if that will change. Last year, the Galaxy S6, after its first big update, turned into a lagfest that left the phone almost unusable at times. In Samsung devices before that, we saw similar situations play out. I'm not saying that the Galaxy S7 will see a similar fate, because the Galaxy Note 5 runs fine to this day, but you should be aware of the history. Samsung isn't the best at updating its phones and they certainly haven't been the best when it comes to improving performance over time.
Here's to hoping the Galaxy S7 sticks to today's experience, because it is one of the most enjoyable.
Fast Wireless and Wired Charging
Last year's S6 and S6 Edge featured both wireless charging and fast wired charging. Later in the year, Samsung then introduced fast wireless charging to the S6 Edge+ and Galaxy Note 5, so it only makes sense that they continue on and provide the same with the S7 and S7 Edge. You'll need a special wireless charging pad with fast charging enabled in order to get the faster wireless speeds, but since Samsung is using Qualcomm's Quick Charge 2.0 in the Galaxy S7 (those equipped with the Snapdragon 820), you likely have a charger or four that will get you those fast wired speeds. Samsung is still making the only major phones on the planet (at least in the US) that offer both fast wireless and wired charging. Think about that for a second.
With fast wired (QC 2.0) charging, you are looking at re-filling your phone with hours of juice in a matter of minutes. Instead of charging your phone to full over a couple of hours, you can get there in about an hour. Fast wireless charging is similar, though not quite as fast. However, normal wireless charging speeds are painfully slow, so while you won't fast wireless charge a depleted device in an hour, you can do so in well under two hours.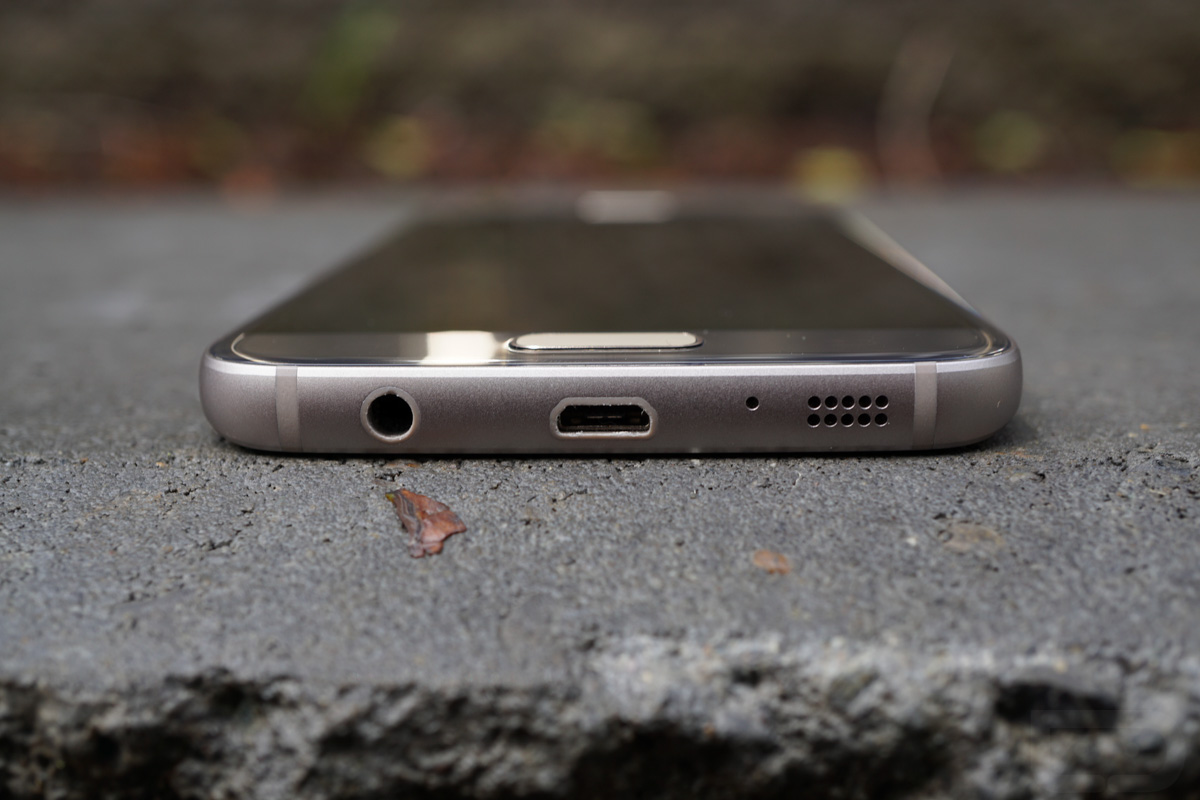 If you were looking for one problem in this area, you could argue that Samsung leaving out Quick Charge 3.0 – the newest standard from Qualcomm – was a mistake. The Snapdragon 820 in the phone should open the Galaxy S7 up to QC 3.0 speeds (45% more efficient than QC 2.0; up to 80% charge in 35 minutes), but Samsung left it out and limited the phone to Quick Charge 2.0. We don't know why, other than the fact that Samsung ships the Galaxy S7 internationally with an Exynos processor that wouldn't be able to take advantage of QC 3.0. Samsung, more than likely, wanted its phones to be somewhat standard across the board with charging speeds instead of the US models getting a slight advantage.
In the end, we aren't talking about a massive speed change. Quick Charge 2.0 is plenty fast, it's just that if the new technology is available, we would have liked to have seen Samsung use it.
Fingerprint Sensor
The fingerprint sensor in the Galaxy S7 is as good as ever. Once your fingerprints are learned (up to 4 are allowed), unlocking the phone is incredibly quick. I don't know that I would consider it to be as fast as the implementation of the Nexus 6P or G5, because you do have to wake the phone before your finger can be read, but it's quick.
I rarely run into mis-reads or have to place a finger back on the phone after thinking it should have been unlocked and that's all you can ask for. We've come so far with fingerprint readers that it pains me to think back only a few years where manufacturers (including Samsung) were asking us to swipe across them in order to unlock a phone. Now it's just a tap and quick hold – unlock.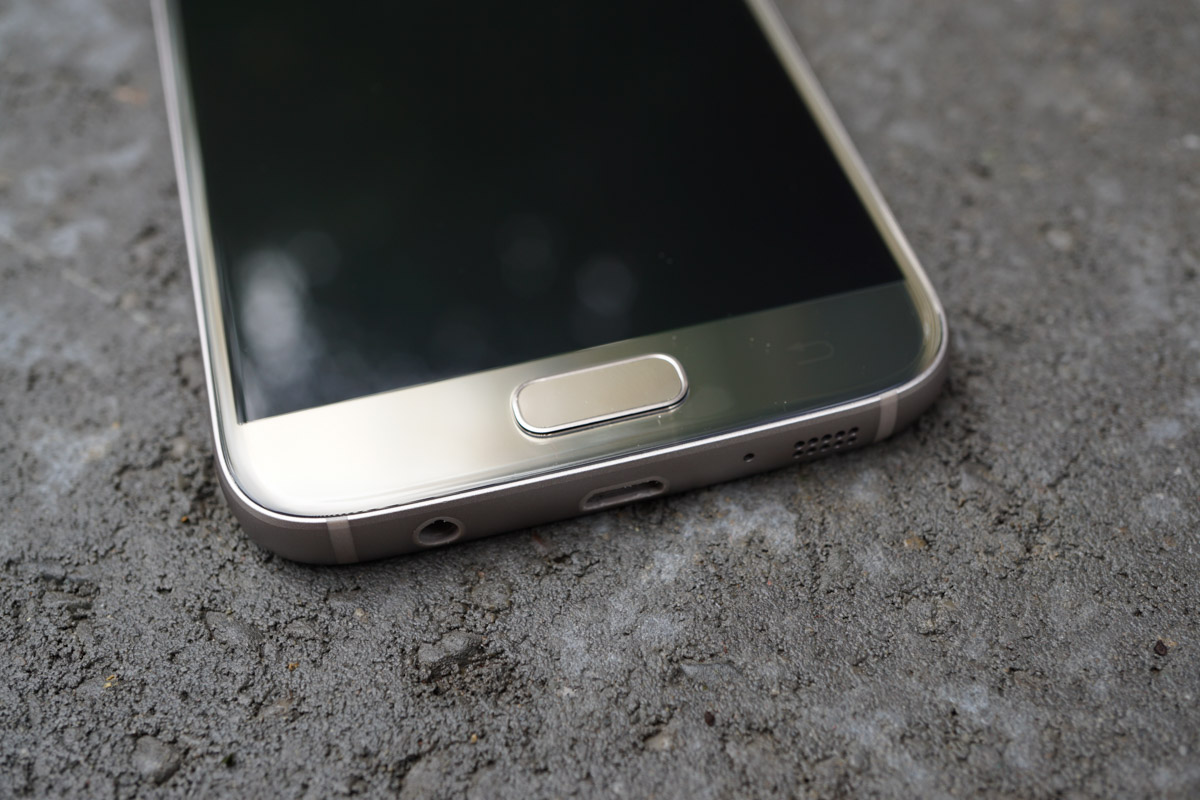 The only issue I have with Samsung's implementation is the number of taps required to learn your finger. This is me nit-picking a bit, since once a setup is complete, it's not like you ever have to go re-teach the phone a finger, but it takes around 15 or 16 taps in order to complete a fingerprint setup. On the Nexus 6P or G5, it takes all of 6 or 7 taps. It might also be nice if Samsung let you add more than four fingerprints. For example, I have setup both thumbs and both index fingers, but what if I wanted to also add my wife's fingerprint or a middle finger? I can't.
Overall, the fingerprint reader in the Galaxy S7 is one of the best in the business. I would highly recommend you take advantage of it as well, along with Android's Smart Lock, to give your phone security and some flexibility in terms of not having to scan a finger every time you unlock your phone.
Samsung Pay
Samsung Pay is the best mobile payment system in the business. It just is. I'm a big fan of Android Pay, but Samsung Pay is the only payment system with Magnetic Secure Transmission (MST), which allows it to pay for items at standard credit card terminals that aren't equipped with NFC chips. Because of that, you can pay almost anywhere. Android Pay and Apple Pay are limited to retailers, restaurants, gas stations, etc. that have upgraded their terminals with NFC, while Samsung Pay shrugs its shoulders at the hole-in-the-wall shoe store and buys those bad ass boots without missing a step or tripping on a lace.
If Samsung Pay had a problem that will keep you from using it, it's that it doesn't support enough credit or bank cards. At this time, Samsung is missing card support for Capital One, PayPal, and most of your smaller financial institutions. To see if your bank is supported, head over to Samsung Pay's site.
The Galaxy S7, obviously, comes equipped with Samsung Pay. Ready to see the real future of mobile payments?
SD Card Returns
What happens when you have spent your entire smartphone existence pushing expandable storage, only to one day take it away without reason? The world explodes at all the bitching. Now, I get that Samsung probably wanted to increase those margins last year as its sales and profits stumbled, but taking away SD card storage in favor of breaking wallets over internal storage upgrades was not exactly the best move. This year, Samsung brought back the SD card slot and everyone can chill. Thanks, guys!
With the Galaxy S7, you (unfortunately) only get 32GB of internal storage (at least at the time of this review), but you can expand the total capacity of the phone by another 200GB. Samsung is also letting you move installed apps over to the SD card, so we aren't going to complain about their decision to not include one of Android 6.0's most innovative features.
While we would love to have seen Samsung offer a 64GB or 128GB model out of the gate, I think most of us will be fine with 32GB storage now that we can expand it, move apps over, and go up as high as 200GB.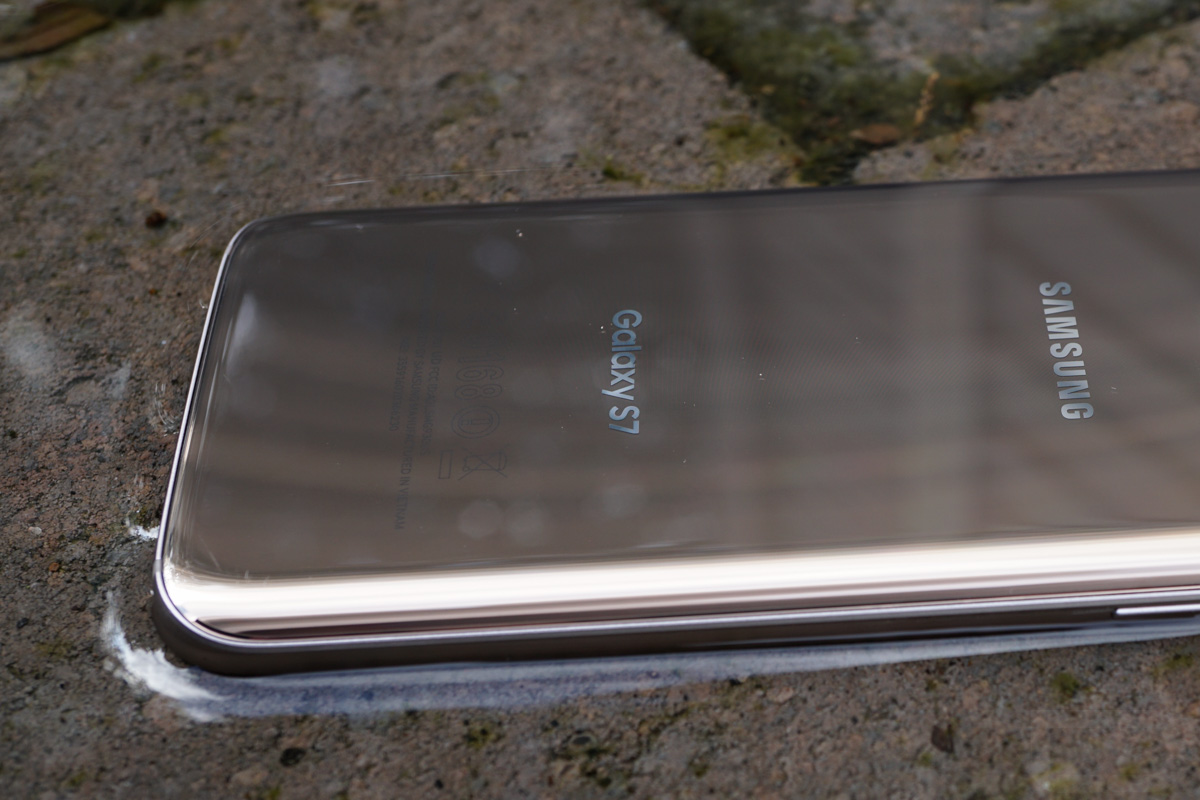 Water Resistance
Everyone bitched about this missing from last year as well, so Samsung brought water resistance back in the form of IP68. At IP68, you get a phone that is dust tight and that can be fully submerged in 1.5 meters of water for up to 30 minutes and it will still work. Samsung is using special "water protective" tape to adhere the glass to the body, created new technology to remove gaps between products as the phone is put together, and even tossed in rubber in the USB port, headphone jack, and SIM tray to prevent water from entering.
The phone isn't technically "waterproof," but it's damn close at IP68.
Availability
In somewhat surprising fashion, Samsung announced the Galaxy S7 and S7 Edge on February 21 and said the same day that they would be available in stores on March 11. They then opened up pre-orders on February 23 at all major US carriers, threw in a bunch of freebies (like Gear VR), and even allowed some carriers to ship them incredibly early. I can't recall the last time a company this big announced a product and then placed it in their customers hands just over a week later. Many pre-orders arrived well before Samsung's embargo had lifted on their little hand-chosen group of media outlets. It's been a fun launch, to say the least.
Outside of the quick availability, the Galaxy S7 is also easy to find. Every US carrier has it, as does Best Buy and a number of other retailers. If you want an S7, you shouldn't have any issue making one yours. There are BOGO deals here and there, contract options, monthly payment plans, and even unlocked units up for grabs through sellers on eBay.
Talk about a smooth launch, right?
Accessories
As long as Samsung continues to make phones, they are going to have the best options on Android when it comes to available accessories. Galaxy phones are like iPhones in that almost all of the major accessory makers will continue make cases and stands and chargers and anything else you can think of that someone might buy for a phone. That's just what happens when you are the king of smartphone sales, like Samsung is.
If you want official Samsung accessories, you have tons of options, including fast wireless chargers, portable fast battery packs, cases, flip cases, snap-on keyboards, and even camera add-ons for telephoto and wide-angle shots. If you don't care about official Samsung accessories and would like to buy off of Amazon on the cheap, your options are almost endless. Just go to Amazon and search for "Galaxy S7" and see for yourself.
Somewhere-in-the-Middle
---
Battery Life
Last year, I probably should have been harder on Samsung for the atrocious battery life I saw on the Galaxy S6. Part of me thought the Black Hole of Signal Death that I live in was to blame (and it partly was), but after seeing other flagship phones come across my desk over the rest of the year that were capable of getting me through a day and then some, it's now obvious how bad the S6 really was.
With the Galaxy S7, Samsung has upped the battery capacity to 3000mAh (from 2550mAh) to try and fix that troublesome area. Have they? Eh, battery life is OK, maybe even borderline not so good. Or maybe me and Samsung phones just don't get along. Honestly, I don't know that I've ever had stellar battery life on any Samsung phone, including the Galaxy Note 5.
My stats show slightly below-average numbers for me as of late. I've been running a T-Mobile Galaxy S7 with a decent connection, switching between WiFi and LTE depending on the time of day, and I feel like I'm averaging around 11-13 hours on a charge, with 2.5 hours of screen on time. I will say that my battery life has gotten progressively better over the past week. It was pretty brutal in the early days, but seems to be more towards the 14-hour per charge range at the moment.
After talking to S7 Edge owners throughout the past couple of weeks who all keep saying that they are averaging 4-5 hours of screen on time, I just thought I was doing something wrong here. But other early S7 reviews all seem to be in line with what I'm seeing here from what I can tell. For whatever reason, the S7 just doesn't push out top-tier battery life.
And look, I've tried to do everything in my power to extend this, including tweaking WiFi connection settings, ridding my phone of some of my favorite apps that could have been battery hogs (ex: theScore Sports), and even killed off Always-on Display. This is what I'm seeing – you decide what to do with the numbers.
TouchWiz
Even I can admit that Samsung's TouchWiz, the skin the Korean manufacturer continues to place atop Android, has grown up in recent years. It's still quite a bloated, iOS-look-alike mess in apps, but it is faster than ever, less overwhelming, and arguably too trim in select areas (like the app drawer). Samsung does things like let you apply themes through a theme store, giving you the ability to customize the look of your Galaxy and ridding the phone of Samsung's tired UI and icon set. The stock Samsung apps for messaging, calls, and calendar are also improved too, but thankfully, this is Android and you can replace it all with other apps.
I can no longer sit here with a straight face and tell you that TouchWiz is the worst thing to ever attach itself to Android. It really isn't. While it may not be an Android skin I would ever choose if I had a choice, it is much better than ever before. That may not be saying much, but at least Samsung is improving it these days.
For example, I like the custom shortcuts to popular settings you can set in the settings menu, the numerous options I can arrange in the quick settings pulldown, the Quick Launch shortcut to the camera, the additional compatibility with non-Samsung apps in Multi Window, separate controls for home and lock screens, all of the options for vibration intensity and pattern, and specific options in the "Backup and reset" menu for wiping phone and network settings back to defaults without fully resetting the phone.
Still, TouchWiz drives me nuts. You can read all about it here if you want.
The Not-so-Good
---
Samsung's Track Record With Software Updates
I hate to go into this section and knock a phone for something that hasn't even happened yet, but I feel like potential owners of the Galaxy S7 deserve to know Samsung's background. From the beginning of time, Samsung has been one of the worst at Android updates. We keep hoping that they will get better, since everyone else (HTC, LG, and maybe even Motorola again) seems to be getting quite quick with updates these days. But if we look at the most recent major update to Android Marshmallow, it's safe to say that Samsung isn't interested in being quick. Samsung's flagships from 2015 are just now receiving the update to Android 6.0, whereas flagships that are upwards of two years old from LG received it over a month ago. The rest of the flagships from HTC and Motorola and LG are all on 6.0 as well, while Samsung takes its sweet time.
I don't know why Samsung is so terrible at updating phones. They have a couple of hundred thousand employees globally (via), so why they can't put together a team to work on updates is beyond me. Just know this. If you buy the S7, don't be shocked if you are one of the last on the planet to get the update to Android N. If you are OK with that, then so be it.
Other Notes
---
Pricing:  The Galaxy S7 is a really expensive phone. Last year, the Galaxy S6 (which was also an expensive phone) started at around $600 off contract at Verizon. This year, the Galaxy S7 starts out at $672 at Verizon and can be found only slightly cheaper at Sprint for $650. Samsung put its best into this phone and you will pay for it.
No Removable Battery: The Galaxy S7, like the S6 and all of last year's Galaxy phones, does not have a removable battery. If that's a big deal to you, you still have the LG G5 on the horizon.
Calls:  The Galaxy S7, like all phones, takes and places calls. It does a fine job at that. It does WiFi Calling too, depending on the carrier. That's awesome too. I don't have much else to say on that front. I had no issues receiving calls, placing them, or hearing the person on the other end. No one complained about my audio quality either.
Video
---
Unboxing
[responsive_vid vid_url="q_6dhIgknn0″]
First 10 Things to do
[responsive_vid vid_url="6LTxaB-rcWk"]
vs. Nexus 6P vs. Galaxy Note 5 vs. Moto X Pure Edition
[responsive_vid vid_url="vfmloTJ62Tg"]
Always-on Display
[responsive_vid vid_url="aBMdzhrwW40″]
Gallery
---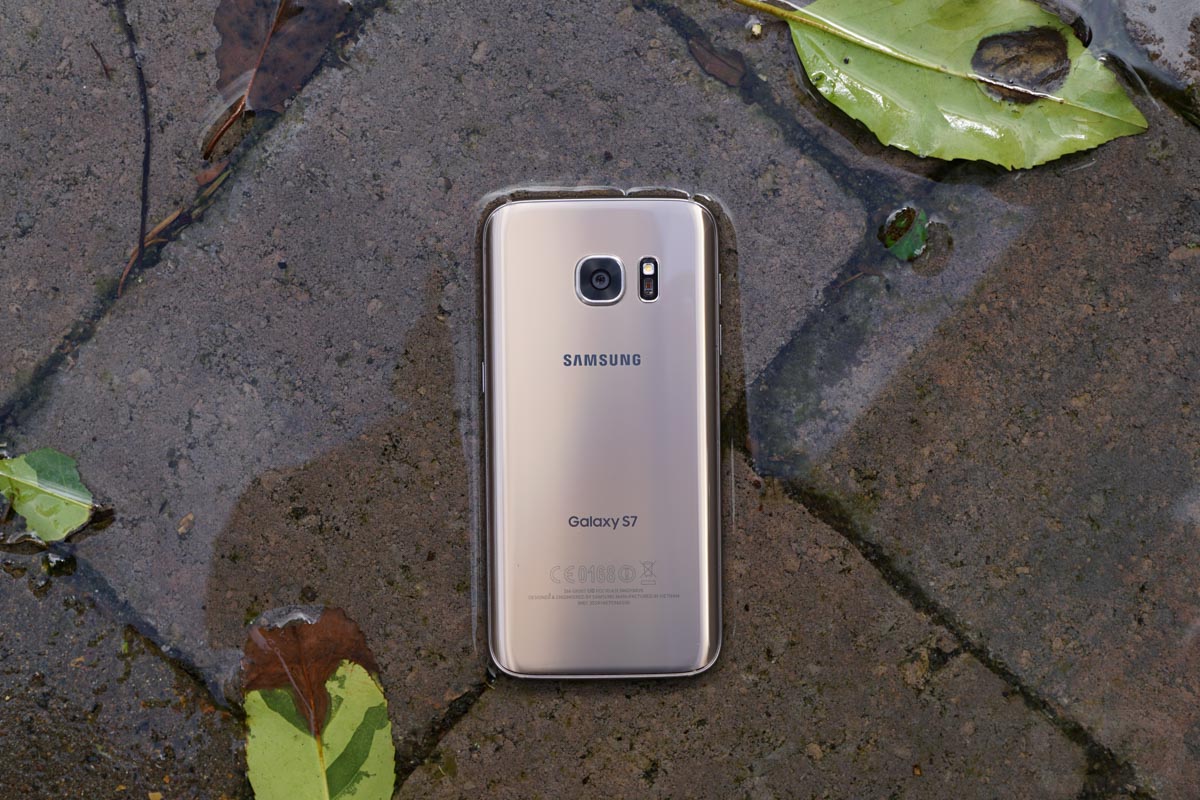 The Verdict
---
The Galaxy S7 is a really easy phone to recommend. It has everything you could want in a phone, including fixes for all of last year's troublesome areas. But should you go out and buy one? That depends.
Are you on a 2-year old phone or one of HTC's from the past three years? Then yes, you should probably consider buying the Galaxy S7. It will not disappoint and will be such a massive upgrade for you in the camera, design, and performance areas, that you may weep over the thought of your past 24 months.
Are you on a flagship from last year, like any of Samsung's phones, the Nexus 6P, Moto X Pure Edition, or G4? Well, you probably don't need to upgrade to the S7. Your phone is more than likely just finding its groove and should get you through at least another 6 months to a year, if not more. But hey, if you have tons of cash lying around to spend on the newest of the new, then go for it.
Samsung, once again, has set the bar really high for the year ahead.
---
Galaxy S7 Links: