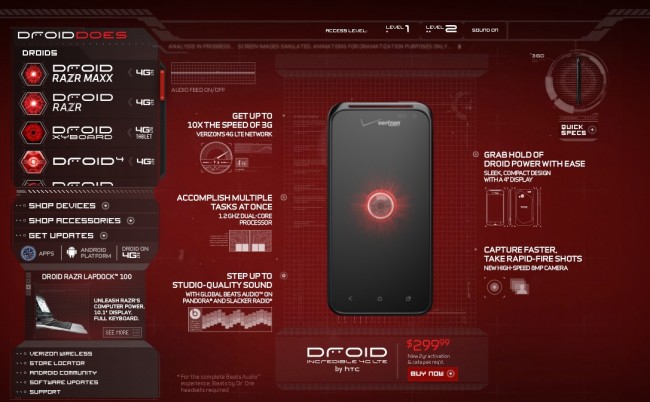 We get asked quite often to put together posts that grab all of the current rumors in the wild and present them, so that folks with contracts ending or the urge to buy a new smartphone know what to expect over the next few months. Since we focus on Verizon around these parts, that's exactly what we will focus on here unless there is something else on on a potentially massive scale that needs mentioning. I can't promise that this will be a monthly thing, but we would certainly like for it to be, assuming we get new juicy details for the world to slurp. 
DROID Incredible 4G LTE
The DROID Incredible 4G LTE by HTC (codenamed Fireball) has about a 99.9% chance of being Verizon's next device. Thanks to a variety of tipsters who sent us pictures and info, we know just about everything there is to know about it. It will rock a 1.2GHz dual-core Snapdragon S4 processor, 4″ qHD Super LCD screen, 1GB of RAM, 4G LTE, NFC, 8GB internal storage, expandable storage up to 32GB, 8MP rear camera, VGA front camera, a 1700mAh battery (removable), and will run Ice Cream Sandwich with Sense 4.0. We reported all of this previously, but Verizon's own DroidDoes.com site confirmed it all when the landing page for the device went up weeks ahead of time.
The device will be very similar to the HTC One S that we reviewed a few weeks ago, but for the most part, will have upgrades in all the right places. We were huge fans of that device, so expect the Incredible 4G LTE to be as good, if not a couple of points better.
When will it launch in stores? A previous leak of ours showed April 26, but since that day has come and gone, we know that didn't happen. Our next guess would be for Verizon to announce it next week. CTIA starts on Monday (we'll be there of course), so with a ton of the tech media all attending, it would be a great spot for Big Red to make it official. Update:  We were told that May 17 is the likely date for this phone to launch.
What about a price?  I know that the screenshot above says $299, but I have been told by two separate sources that the phone will launch at $149 on 2-year contract. There may be a rebate factored in there somewhere as well.
DROID RAZR HD
Other than the Galaxy SIII that we will get to in a minute, the DROID RAZR HD by Motorola (codenamed Fighter) has gathered a ton of interest from those on the hunt for a new phone. We didn't know much about it for months, but thanks to leaks out of China, we sort of know what to expect now. According to a benchmark, it's looking like this phone (and just about any LTE phone in the U.S. this year) will have a 1.5GHz dual-core Snapdragon S4 processor, on-screen navigation keys, 4.6″ HD display, 3300mAh battery (just like the MAXX), 12MP or 13MP camera, 4G LTE, and will run Ice Cream Sandwich with Blur on top. The phone pictured above is it. A similar looking device is pictured here. We have mentioned this before, but will say it again – this should have been the original RAZR. We didn't need a skinny RAZR followed by a slightly thicker MAXX a couple of months later to get here.
When will it launch in stores? Great question. We once saw a targeted date of April 12, but that certainly did not happen. With the lack of leaks and info coming out of Verizon when it comes to this phone, I'd say we are still at least a couple of months away. I have no proof of that, but have heard "summer" or even "late summer" from some. Part of me wonders if it got pushed back a bit because Samsung may try to simultaneously push the Galaxy SIII across the globe within the next month or two.
What about a price? This is an educated guess, but Verizon will deem this a flagship device, meaning it'll be priced at $299 on contract. You could see it as low as $249, though don't expect it to be any lower.
Galaxy SIII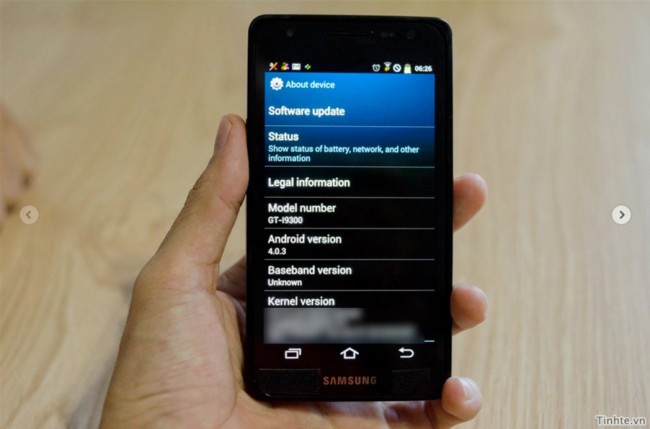 Ahh yes, the darling of the tech world, right now. The Samsung Galaxy SIII (or "next Galaxy") will be unveiled in London tomorrow, May 3. We have seen a ton of leaked pictures of a device that could be it or could be Sammie's cruel way of toying with us. No matter what, they have done a remarkable job at keeping this phone under wraps. So bravo, to that. We think it will have a 4.7″ HD display, 1.4GHz quad-core processor (dual-core in the U.S. on Verizon), 1GB of RAM, 8MP or 12MP camera, NFC, 2050mAh battery, and will run Ice Cream Sandwich with TouchWiz on top. It will be the device of the year, assuming Samsung can produce it fast enough and spread it to as many countries as possible by the time the Olympics rolls around. The Olympic part is key since they are a major sponsor and are expected to make this the official device of the games with the world watching.
When will it launch in stores? Since Samsung has said that they want to attach this phone to the Olympics which start on July 27, you have to figure that it will be out before then. There are events leading up to the games that would be a great opportunity for Samsung to build some hype. We guessed earlier today that the phone will launch in late June. The good news is that we should know tomorrow around 11AM Pacific.
What about a price? That's a tough one. On Verizon, knowing their pricing schemes, this could easily be $299 on contract. If it goes to other carriers though, that price point has rarely been matched and the folks at AT&T have continued to stick around the $199 mark.
HTC "Note" (5-inch HD Display)
We have just one rumor, but felt we should include it. Word has it that HTC is planning to release a 5″ device with a full HD display (1080p) and a Qualcomm Snapdragon S4 quad-core processor on Verizon in the Fall. Think of it as a Galaxy Note competitor. If this is true, I may take back my stance on 4.7″ devices being too big. And I'm not saying that I care about the 5″ display, I just want me some quad-core Krait processor. If you thought the dual-core Snapdragon S4 was powerful, wait until we get our hands on the quad-core. There might not be another processor on the planet that will ever match it.
When will it launch in stores? The rumor says Fall and that's all we have to go on. With the Incredible 4G coming out in the next few weeks, the Galaxy SIII in the next month or two, and the RAZR HD by the end of the summer, Fall sounds about right.
Galaxy Nexus 16GB (in white)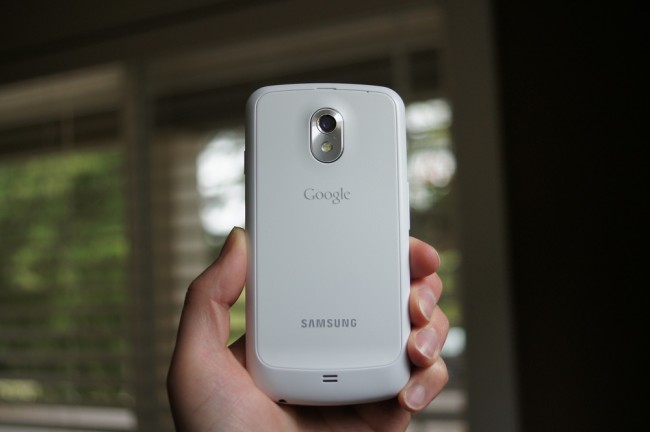 Seriously, what did happen to the white Galaxy Nexus on Verizon? We were told back in February from a reliable source that the device was ready to rock with 16GB of storage instead of the original 32GB at a price of $199. Hell, we even saw OEM battery covers made for it, but have still not seen or heard about the device in some time. With Verizon dropping the regular Nexus down to $199 as of last week, we are wondering if they scrapped the 16GB models altogether. There is still time and room for it at $99, but with the new RAZR HD, Incredible 4G and Galaxy SIII on the way, we wouldn't be surprised if Verizon has moved on.
Ice Cream Sandwich Updates
The HTC Rezound, RAZR/RAZR MAXX, and XOOM 4G are first on Verizon's list of devices needing to be updated to Ice Cream Sandwich (Android 4.0). We have seen builds for the Rezound and RAZR leak at least twice now, so that's a good sign that each is in testing. The XOOM on the other hand, is done from what we know, but we need Verizon to say "GO!" In a recent leak of Big Red's entire software update system, we have a list of potential dates that these updates all may roll out. Mark 5/9 on your calendar if you own a Rezound and 5/21 if you own a RAZR.
No word on timing of ICS updates for the Bionic, Thunderbolt, Spectrum or any phone not named "Rezound" or "Razr."
Family Data Plans
This summer! According to Verizon CFO Fran "ShamWow" Shammo, we will see family shared data plans at some point this summer. Pricing or specific details are still locked up in some massive safe somewhere, but we know that they have been penciled in on Big Red's calendar of things to get done in 2012. For those not familiar, think of family data plans as you do with your family minutes package. It's a pool of data that everyone on your plan can pull from rather than having to purchase separate data packages for each one. We are excited and scared about this idea. Will Verizon do it right? You tell us.
Other Notes
A Samsung device by the model number SCH-I200 has been spotted in a benchmark. The screen resolution (800×480) on it leaves us to believe that it will be nothing but a mid-range device. It should have a nice processor inside, but if you aren't rolling with a qHD or HD screen these days, you are not going to be taken seriously.
Tablets seem to have disappeared from Verizon's roadmap this year and you won't see us complaining. Last year, all we had was boring, overpriced Android tablet after boring, overpriced Android tablet that was attached to a contract. They just launched the Galaxy  Tab 7.7 and do not have anything else on the horizon that we know of. Thank you, Big Red.
So that's it for this month's rumor mill on Verizon. If you stumble across any other details that we may have missed or find yourself in a situation where snapping pictures and submitting them through our tip line would be a fun time, please do.