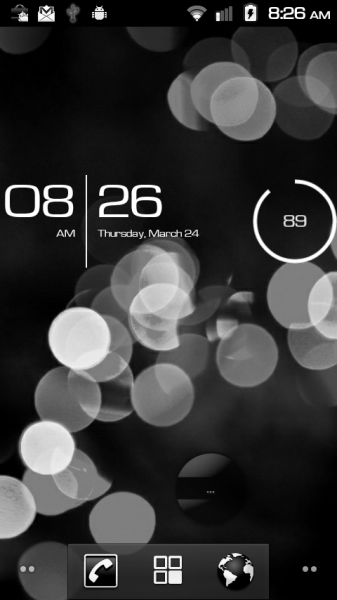 Been a while since we took a day to let everyone show off the beauty that is their personalized home screen.  And since a lot of you are rockin' out with a new HTC Thunderbolt, we figured that you've probably had to change up that look a little.  We also have a variety of new themes in the wild for the DX/D2 and OG, so let's show them off!
If you missed out the last time we did this, here are the basic guidelines:
Take screenshots of as many of your screens as you'd like using apps like drocap2 or ShootMe if you are rooted.  Follow these instructions to take them using the Android SDK if not rooted.
Upload your screenshots to an image hosting site like dropbox, Imgur or Tinypic.  Paste the URLs to the images in the comments to allow everyone to see the images as click-able thumbnails.
Comment on and "like" your favorites.
With your shots, list out some, all or more of the following info:
Device (D1, D2, Incredible, DX, etc.)
Current launcher
Special wallpapers, widgets, icons
Custom ROM if you are running one.
My screens:
Left: DROIDX | Right: Thunderbolt
Stock launchers on both; Sense on the TBolt
OreoSlice wallpaper pack on both, CircleLauncher, Circle Battery Widget, SimiClock on DX, BobClock on TBolt.
Liberty 1.5 on DX.  rEVOlution skin on TBolt.