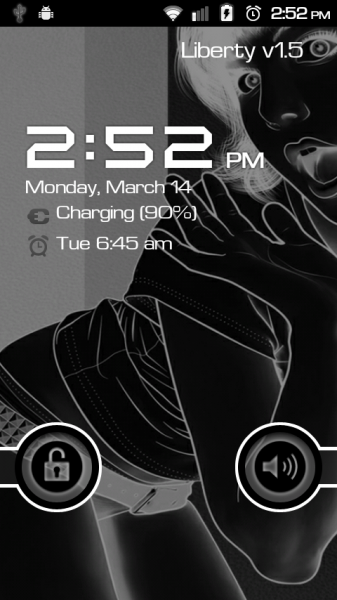 Earlier today we brought you a new pink Droid Life-inspired theme, but since we know that not everyone is the biggest salmon fan, how about another option?  Theming gurus droidzforlife and bassdj has created something  that might be a true masterpiece called OreoSlice. And while they are claiming that it's not quite finished, I don't care and neither should you.  This theme is insanely good and anyone out there running Liberty 1.5 on their DROID X or DROID 2, might want to grab this one.
The download seems huge, but that's because he tossed in a ton of black and white wallpapers for you to choose from.  Seriously, applaud these two.
Note:  The transparent market is ridiculous… 
Download:  OreoSlice_Liberty[Almost_Done].zip [mirror]
1.  You need to be running Liberty ROM 1.5.  (DROID X or 2)
2.  Download the file from above and drop it on your SD card.
3.  Reboot into recovery and make a backup.
4.  [Might be able to skip this step] Then "mount system" and "install zip from sd card."
5.  Choose the OreoSlice.zip and install.
6.  Enjoy!
Support can be found here.