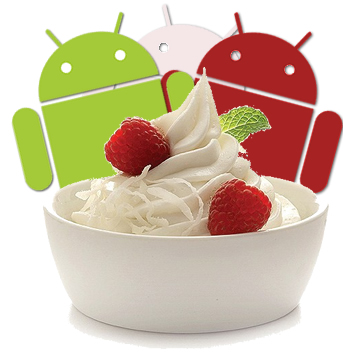 Anything you need to know about the Android 2.2 OTA update for the Motorola Droid will be posted right here.  If we hear updates from any of our sources or readers, we'll be posting straight to this thread.  You can also expect a manual update method to be posted here the minute it drops.  This is a good one to stay close to.
In the mean time, here are a few things you may want to read up on to prepare yourself for Froyo-ness…
______________________________________________
Update 7:05AM:  We have one "confirmed" update to reader Timmah.  Unfortunately no way for us to confirm as he is at work with no camera or SDK for screenies.  (Link)
Update 8:49AM:  Another "confirmed" update from reader Benfiner.  This will be the last reader update we'll have unless we see video, screenshots, etc.  (Link)
Update 11:25AM:  Android Forums moderator may have an update.zip.  (Link)
Update 11:59AM:  Android Forums looking for official file from Google server and working on an update.zip from 2 separate users.  We're close people!  (Link)
Update 12:30PM:  We have what we believe to be the filename once the update is downloaded to your phone.  Should you be prompted to install it, hit "install later" and then proceed to look for the following filename in your cache folder first and then everywhere on your device…
Update filename: e48e48ff4252.signed-voles-FRG01B-from-ESE81.zip
Update 12:41PM:  WE MAY HAVE THE FILE.  DOWNLOAD HERE.
Update 4:16PM:  Manual update instructions have been posted here.
And be sure to follow us on Twitter!  We'll be tweeting any major updates as they come in!