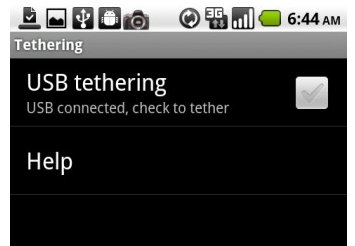 Reports are coming out today which suggest that the Motorola Droid will not have the mobile hotspot option when Android 2.2 hits the device this week.  Surprised?  If you are involved in the rooting scene at all you won't be.  Each Froyo build to come out over the last couple of months has never included the wi-fi or mobile hotspot feature even though it is available on the Nexus One.
On the other hand, there are additional reports which suggest that tethering will also not be included and this does come as a little surprise.  As you can see from the screenshot above, tethering has always been included in test builds and would be a little odd to see it excluded in the final release.
It's also interesting to hear Verizon say that the device doesn't support these features when we all know that there are a variety of wired and wireless tethering options available on the market.
I guess we'll know starting tomorrow!
Cheers to everyone who sent this in!