The decision over which Pixel 8 phone to pre-order this year seemed so clear to me after watching the reveal (all of the leaks too) and then pulling up the Google Store a couple of days ago. In past releases, I can't say the same, because I was always torn between big or small, curve or no curve, and whether or not I needed a telephoto lens. For the Pixel 8 and Pixel 8 Pro, I had to go Pro.
Here's what went into that decision.
So we are clear, I attended the Made by Google event earlier in the week and spent a bit of time with both phones, but I had really already made up my mind on which phone would be my next. In fact, I started putting together thoughts for this last week because I was leaning towards the Pixel 8 Pro then. After watching as Google confirmed it all and then seeing them in person, my credit card was ready.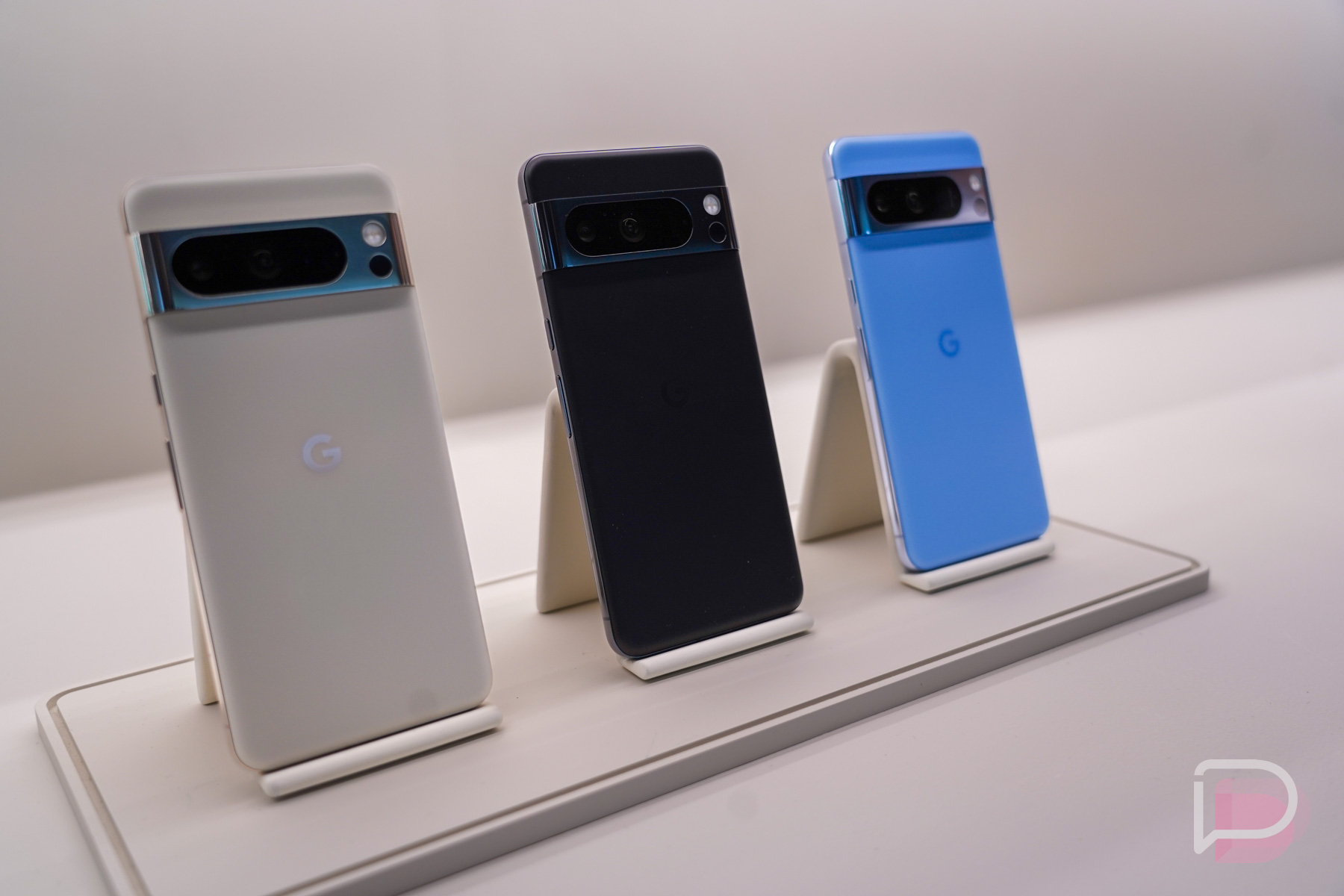 PIXEL 8 PRO UPGRADES: For this year, Google has really put the Pixel 8 Pro into its own category. With the Pixel 6 and Pixel 7 lines, it felt like the Pro models were a slight step above, but they also had their downsides and huge price difference that kept me on the smaller models. You know I loved the Pixel 7 last year and called it the "best." Those Pro models had those damn curved displays, glossy things everywhere, and mostly the same feature set as the smaller versions.
The Pixel 8 and Pixel 8 Pro have a lot of differences. We wrote up a lengthy list already, and I'm not sure it even touches on all of it. But to recap, the Pixel 8 Pro has a flat 1 to 120Hz refresh rate OLED display, matte glass on the back that looks so lovely in person, an entire range of upgraded cameras including a new 48MP ultra-wide, a weird thermometer sensor, improved protective Gorilla Glass, more RAM (as usual), a selfie camera with autofocus, and a bunch of exclusive software features.
PIXEL 8 PRO EXCLUSIVES: Those features include Pro camera controls, access to Video Boost, and it can run generative AI models on-device. Most of the stuff powered by those models is coming later, but the importance of this shouldn't be discounted. Google is giving the Pixel 8 Pro a better Magic Eraser that removes bigger objects and fills in the space from those rather than just blending. It'll have the power to Zoom Enhance objects on-device, give you summaries of your voice recordings, and make your smart replies through Gboard smarter. Again, this is all stuff they've said is only on Pixel 8 Pro.
What's that, you don't understand why since the Pixel 8 runs the same Tensor G3? Yeah, funny, right? It's just another reason to pick the Pixel 8 Pro. Beyond just the upgraded camera, Google is specifically saying that the Pixel 8 Pro is different in their eyes and will get the majority of the new cool stuff. The exclusives list of items for Pixel 8 Pro is likely only going to grow in the years to come.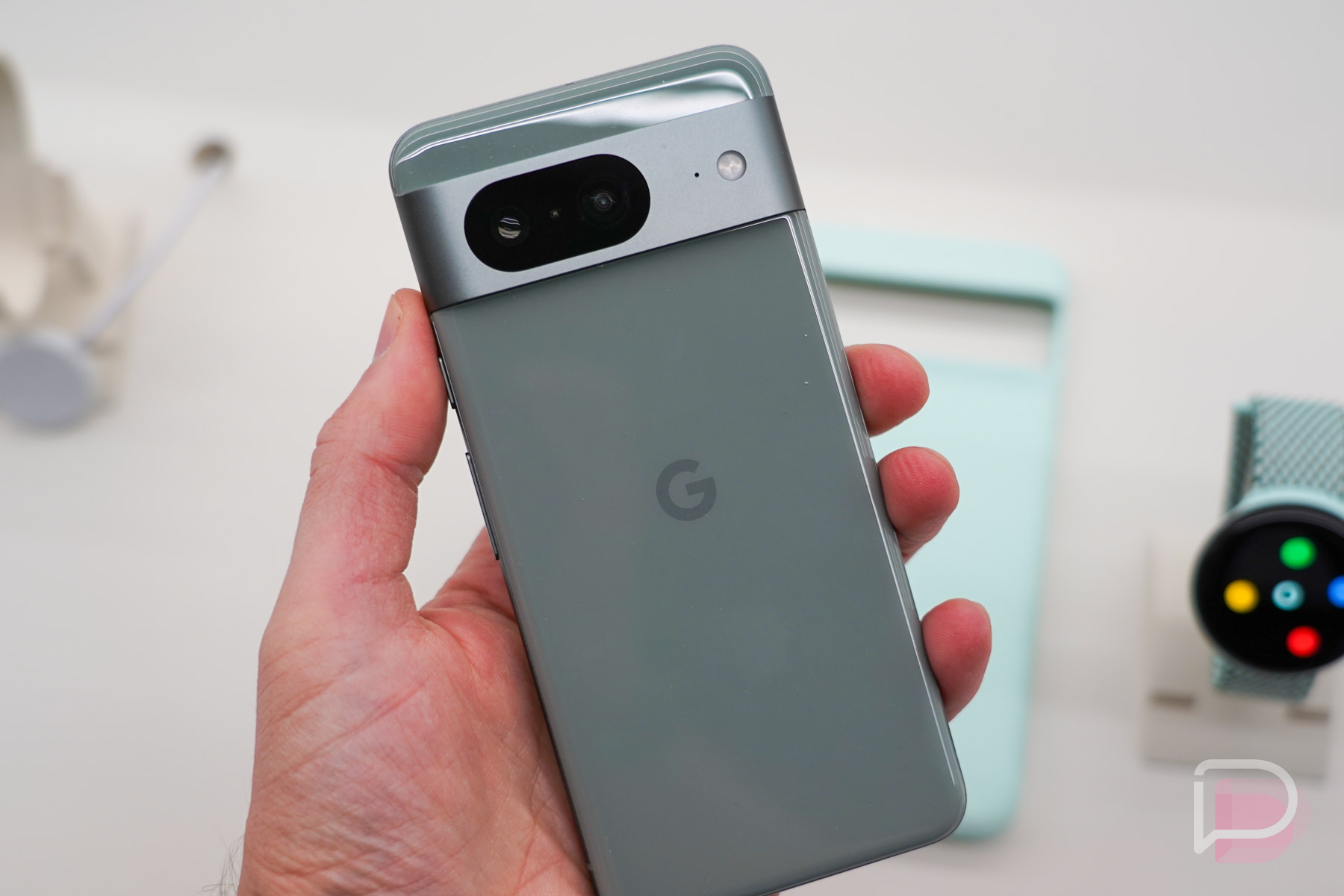 That's not to say that the Pixel 8 doesn't seem like a heck of a value still. It has a $100 increase, but it still sits less expensive than the Galaxy S23 at $699, has an upgraded 120Hz display, new main camera, Tensor G3, and is a really great shape and size. This should be a one-handed device for those small phone lovers out there too. There is plenty to like here, especially if your budget is well under the Pixel 8 Pro's $1,000 price.
PRE-ORDER PIXEL WATCH 2 BONUS: That said, Google certainly made the pre-order situation for the 8 Pro extra sweet by tossing in a free Pixel Watch 2, a $350 freebie that I was somewhat interested in. Not that I needed to upgrade my original Pixel Watch, but Google is now giving me one after deciding on the Pixel 8 Pro. Sure, the trade-in values they are offering are pretty pathetic. However, I'm getting $420 or so for Pixel 7 Pro and then a $350 watch as a part of the transaction. That's not a bad combo.
Also matte glass. I feel like I need to mention that 6 more times. It's so pretty in person. And dude, it has a flat screen. A. Flat. Screen.
So yeah, the Pixel 8 Pro is my next. Take that, Tim.