The Pixel Watch 2 will be here in about a week, so Google is preparing that arrival by updating the Pixel Watch companion app. In a community post shared today, they showed off a bit of a redesign as well as a number of changes, including new features.
The new Pixel Watch 2.0 app is here as build 2.0.0.567628986 for those with a Pixel Watch and who want to get updated right away. It should be available on Google Play shortly if it isn't already.
As for what's new, this update was apparently needed to let Pixel Watch 2 owners "pair and manage their device," possibly because it brings support for Wear OS 4. That seems important, you know, being able to pair and setup your new $350 watch.
The 2.0 update also changes the layout for the "Watch faces" and "Tiles" buttons to a side-by-side layout, adds a new settings and education under the "Safety & emergency" section, and brings support for DND (do not disturb) and BTM (bedtime mode) mirroring from watch to phone for the Pixel Watch 2.
In the Wear OS 4 department, this update allows for backup with Google One, restores during watch setup from backups, the ability to transfer a Watch to a new phone without factory resetting, and factory reset protection. All great stuff.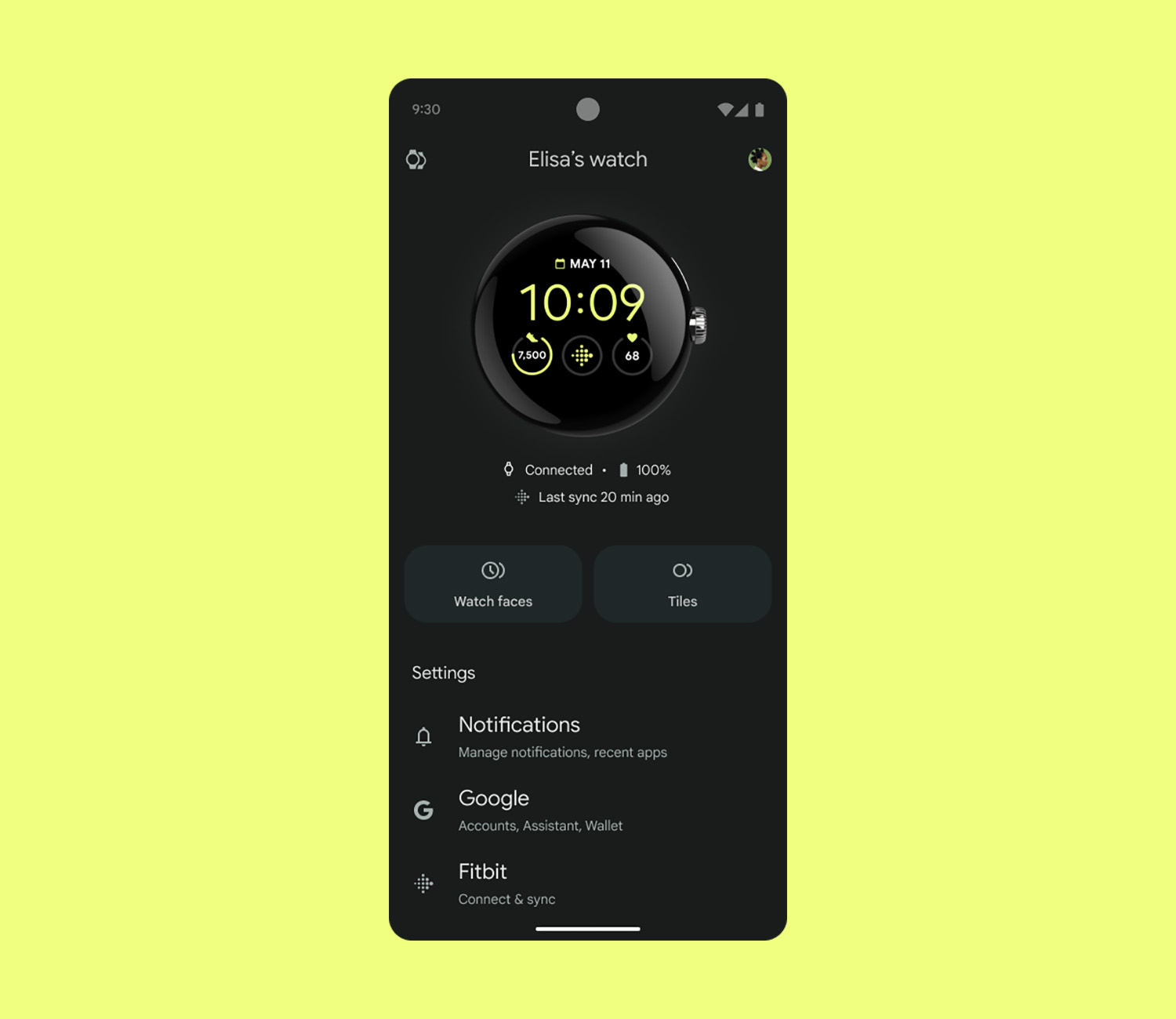 Here's the full list of changes for Pixel Watch 2.0:
Support for Pixel Watch 2
Support for Wear 4 features and updates, which include:

Back-up with Google One
Restore during watch setup from the available back-ups
Ability to transfer Watch to a new Phone without factory reset
Factory reset protection during watch setup

Redesigned experience for the Pixel Watch app
New settings and education under "Safety & emergency" section *✝
DND (Do Not Disturb) and BTM (Bedtime Mode) mode mirroring for Pixel Watch 2 users under the "Notifications" setting for Pixel phone users *
Bug fixes to improve the quality of the app
// Google