For most Samsung launches in recent years, I've picked one of the exclusive online colors that Samsung offers because they happen to be both unique and (in my opinion) the best looking. As an example, the Galaxy S22 in matte gray with the black frame was one of their prettiest devices ever. Both Tim and I picked that color, although I admittedly screwed up mine by choosing the smallest S22 with terrible battery life that forced me to get rid of it pretty quickly. Still, it was hot.
The Galaxy Z Fold 5 is once again launching with a couple of exclusive online colors, one of which ships without any sort of delay and includes all of the same promos and discounts as the other colors. If you are going to pick-up a Galaxy Fold 5, you might want to go this route, directly through Samsung.
The specific color I'm talking about is "Gray" and it looks like the device you are seeing in this post. They are also offering a matte "Blue" version, but it appears to have been in high demand and is showing extended shipping times into September. The Fold 5 in Gray should arrive on-time, by August 11.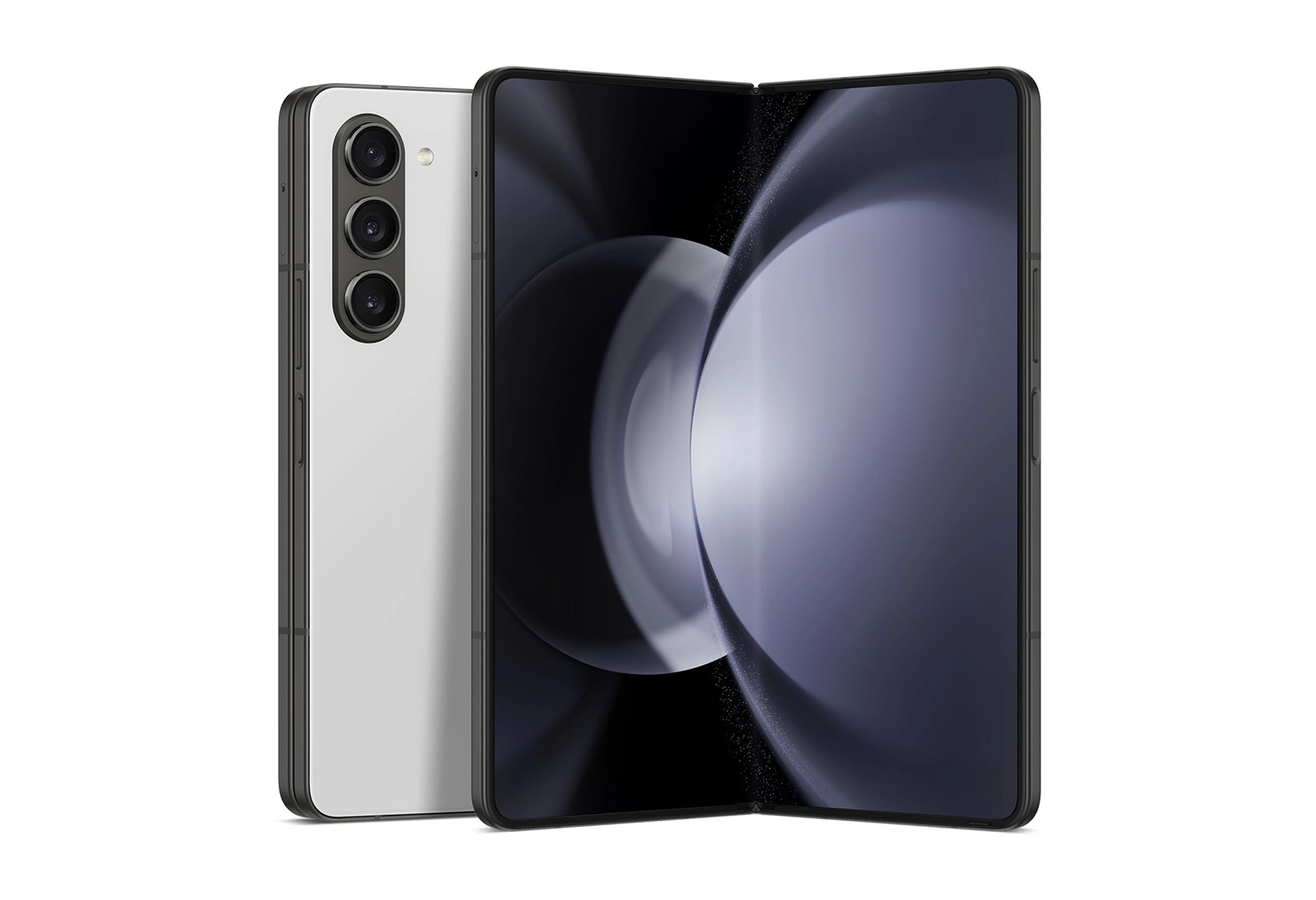 The Galaxy Z Fold 5 in this matte Gray has a really nice contrast all around, where you get a matte black frame and matte black camera housing within the whole design. So on the back, you get that pretty matte gray color, with a camera housing that really stands out. The regular Phantom Black, Cream, and Icy Blue colors all have matching camera colors and frames that are at least sort of close. The Gray (and Blue) exclusive mix things up in a perfect way. And look, few people in the wild are going to have an exclusive Samsung-only color, which is fun.
While the color is great, one of the best parts about this exclusive color is that you can get it right away. In past years, if you wanted an exclusive color, Samsung would make you wait several weeks beyond the regular colors. I'd imagine this was because they were making them in batches before sending them out and didn't want to commit to a large amount of inventory on them. For the Fold 5, they have a bunch ready to go for launch.
Color talk aside, the best Galaxy Z Fold 5 deals from pre-ordering are all still here no matter the shade of device you choose. The current pre-order deals are:
BONUS $50 discount: Using our pre-order link below gets you an extra $50 off. Seriously.
DOUBLE storage for free: 512GB included at no extra charge ($120 value)
TRADE-IN up to $1,000 off: The list of devices you can trade that are worth $1,000 off include the Galaxy Z Fold 4, Galaxy Z Flip 4, Galaxy S23 Ultra, and Galaxy S22 Ultra. You'll also get $800 off for a Galaxy S23+, Galaxy Fold 3, or Galaxy S21 Ultra.
BUNDLE and save: Samsung is offering big discounts on accessories if you bundle. You can save $240 off a Galaxy Watch 6 Classic, $200 off a Galaxy Tab S9, or $180 off the Galaxy Buds2 Pro.
You went Gray for the Galaxy Fold 5, right?