2023 is off to a solid start. We just got done looking at the very-nice OnePlus 11, are still loving the Pixel 7 line, and now we get to look at Samsung's Galaxy S23 series.
For those who missed it, Tim has already fully reviewed the Galaxy S23 Ultra and gave it high marks. For my duties, I've been on the Galaxy S23+ for several weeks trying to decide if this phone has any downsides. To put it simply – it does not.
And with that, prepare for one of the most straight forward Galaxy S23+ reviews you'll find.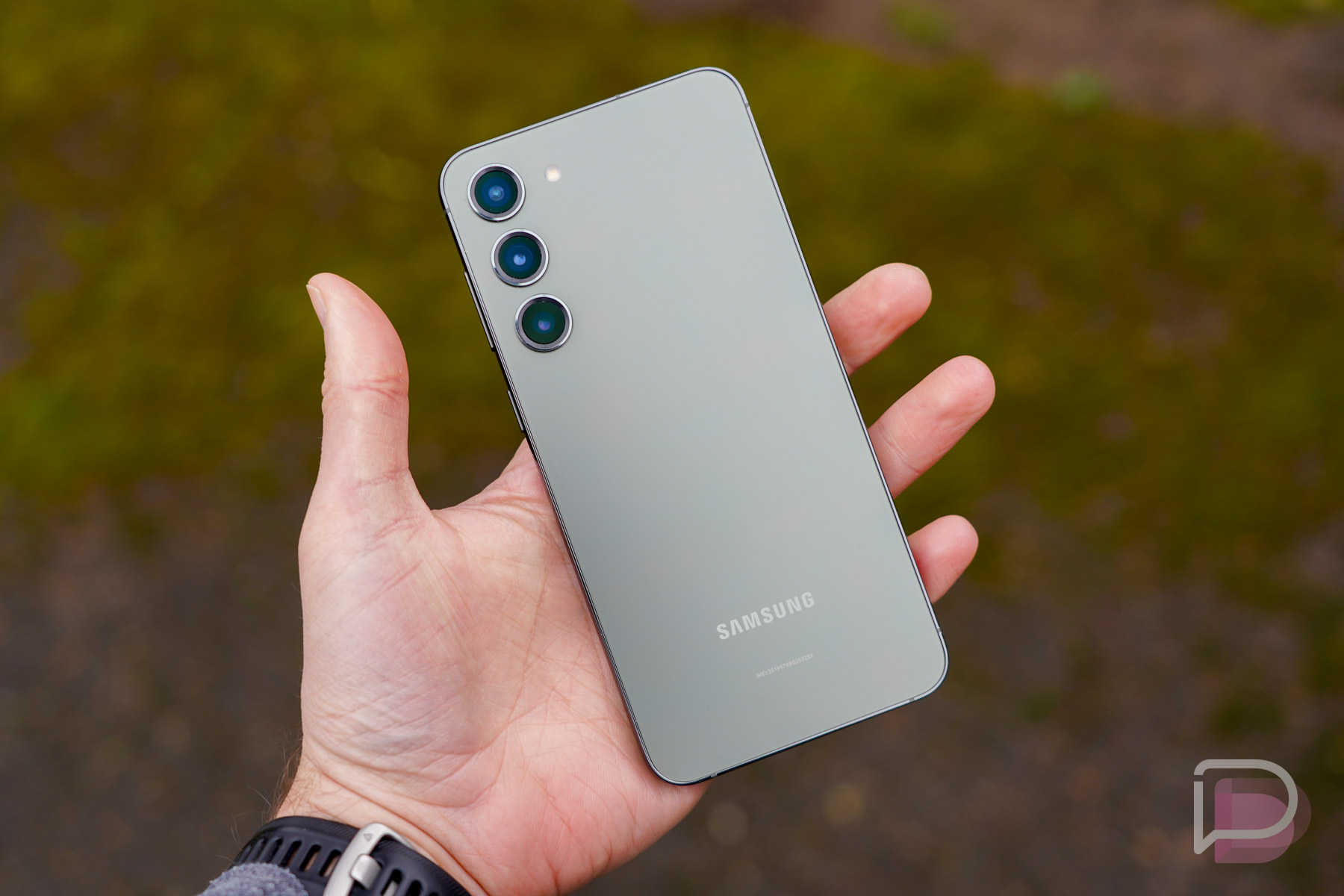 What do I like about the Galaxy S23+?
Display. Samsung slapped another 6.6″ Dynamic AMOLED display in the Galaxy S23+, as it did with last year's S22+, and it's expectedly great. It maxes out at 1080p in resolution with 120Hz refresh rate. You'll find a peak outdoor brightness of 1,750nit, so it is easy to use when outside. It's flat, so that's another bonus, and yeah, there is absolutely nothing to complain about.
At 6.6″, the display is on the large size, leading to a large phone. I'm not here to tell you that large phones are bad, just pointing out that this display means a fun viewing experience when watching video or taking in the photos you recently snapped. It also means that you may struggle to reach all corners with a single hand.
Samsung's displays are tuned so well these days that I rarely look at them and go, "Wow, this has really punchy colors!" Instead, I tend to come away from a Samsung phone review critiquing other devices because they often look awkwardly colorful. Samsung gets colors right even with the color setting on "Vivid."
I mentioned brightness above and how it has plenty of it when outdoors. I also need to point out that the auto-brightness is excellent at adjusting to darker situations. and it will even let you swipe the brightness bar one notch further to the left to really drop the lighting down when laying in bed in the darkness. Samsung's brightness levels from top to bottom remain the best.
The other thing I'd point out is that weird viewing angle talking point that is so often mentioned. When you look at the Galaxy S23+ at an off angle, it barely shows a color shift. No matter how you look at this phone, the colors hold and look perfect.
At 120Hz, this phone looks insanely smooth and has solid touch responsiveness. I don't think it's quite as snappy as the OnePlus 11 or Pixel 7 Pro, but it won't disappoint. My pro tip here is to reduce animations down as far as you can to make the UI and experience just a tad bit snappier.
There isn't much new with this display compared to last year's 22+ and that's OK. It's a great display.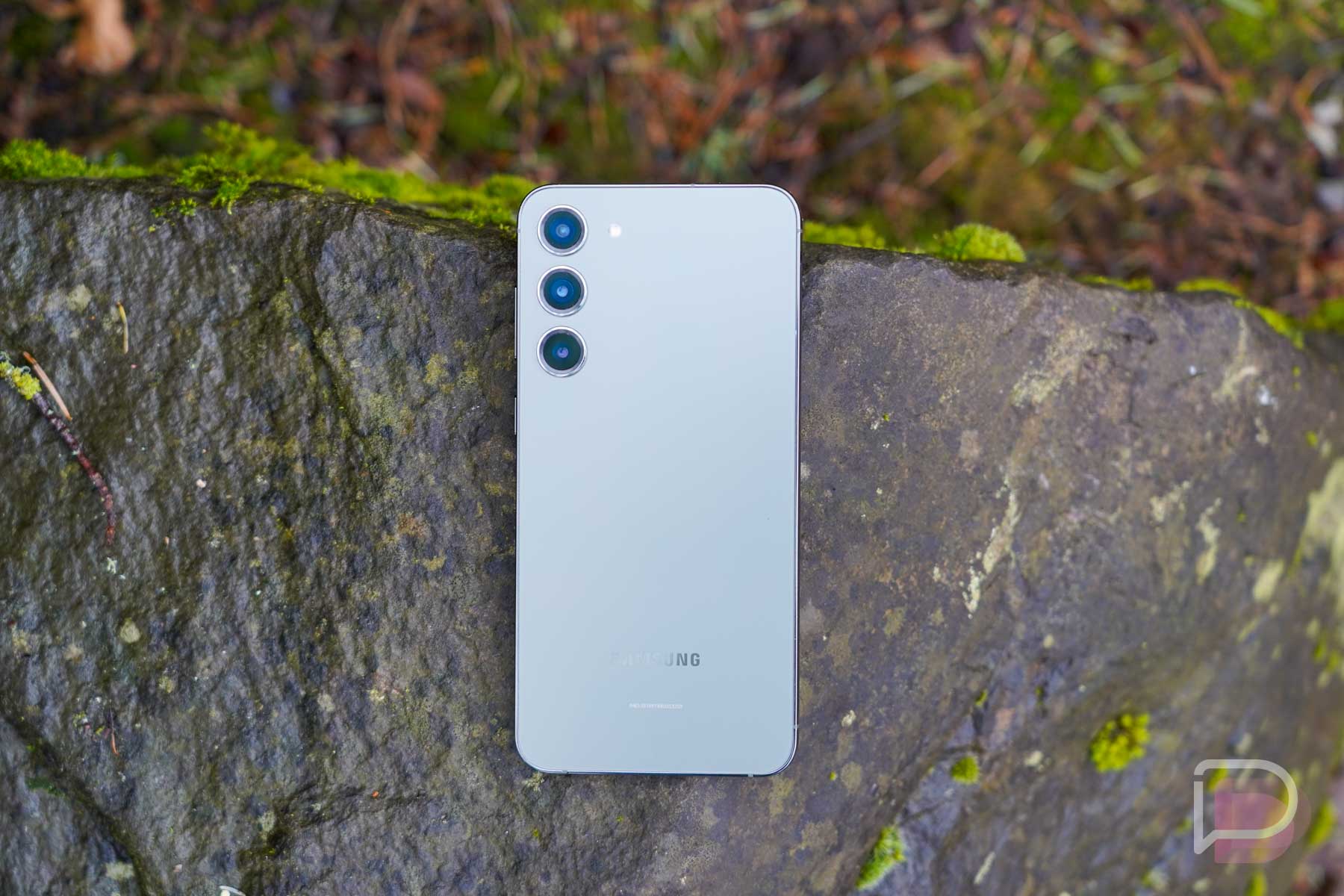 Performance. I always wish I had more to say in performance sections of reviews, but you can only say "fast and smooth" in so many ways. The Galaxy S23+ is once again very fast and smooth, thanks to its fast RAM, fast storage, fast display (120Hz), and fast processor (Snapdragon 8 Gen 2). With the Galaxy S23+, the One UI software on it also feels very optimized to the point where I'm not sure it could get much faster.
We often test phones that will showcase a hiccup or stutter during the most random of situations or app launches or when swiping into the app overview, but not this one. I, honestly, have nothing but positive marks to blanket this phone with when it comes to daily usability. Guys, it's fast, it's smooth, it'll run anything you want it to.
Battery life. I've got to apologize upfront for this one, because I have zero daily screenshots of battery life. I know, that sounds like I didn't do my job, but I never felt like I needed to snap one since battery life was never in question. I do have the 7-day average below and will highlight a couple that were on the heavier side (ignore the last 2 days).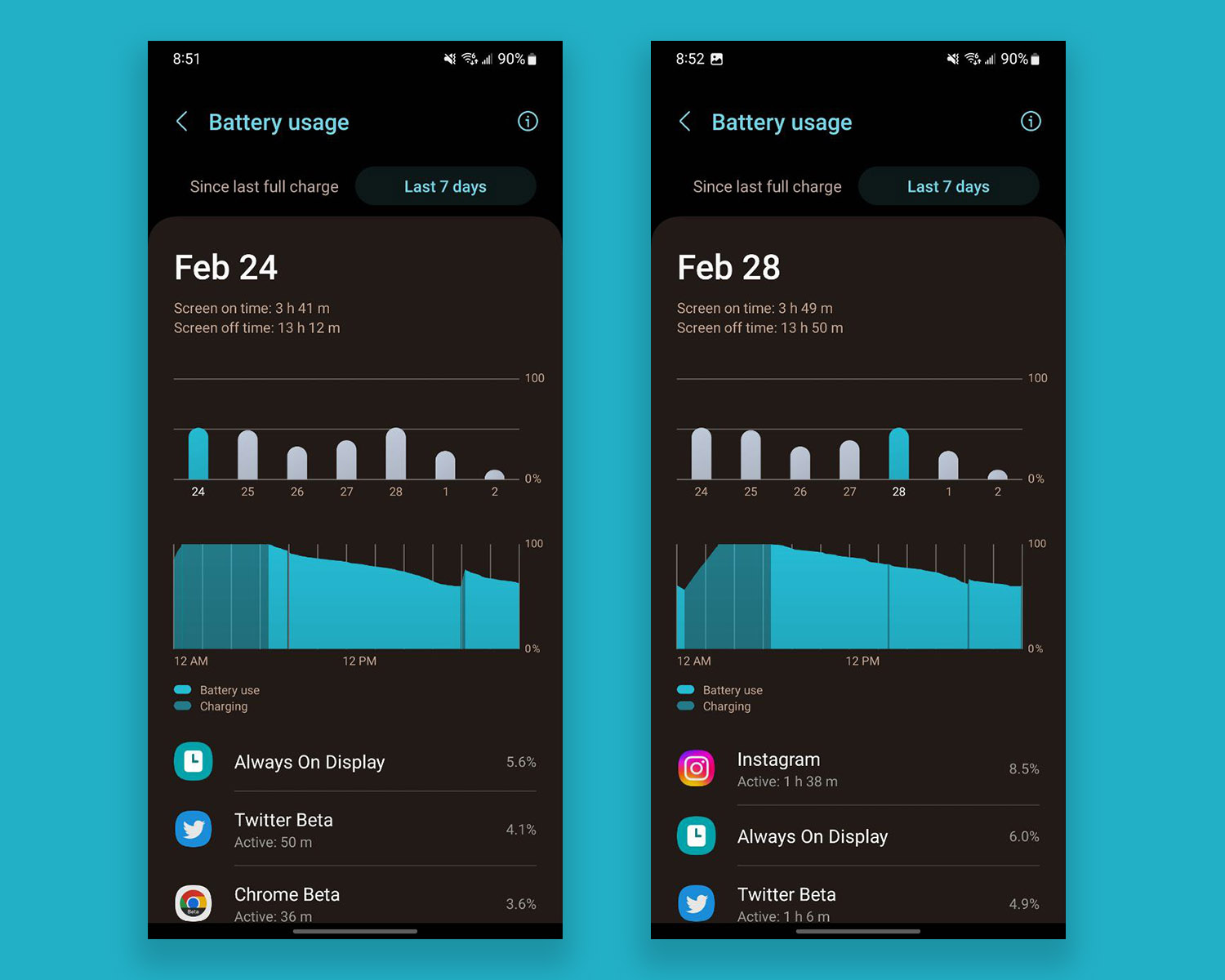 Samsung increased the battery size to 4700mAh from 4500mAh (S22+) and tossed in a Snapdragon 8 Gen 2 and I never sniffed a low battery notice. When I was approaching 4 hours of screen on time in a day (typically from 6AM to 11PM), I was just barely passing the 50% mark. As many of you know, a typical day for me involves a ton of Chrome, Twitter, Instagram, and Google News usage. I spend a lot of time in Telegram, talk to my wife over Google Duo video, and let me kid run a game from time to time. I'm not the heaviest user in the world, but I am consistent and feel like that allows me to know whether or not a phone has good battery life.
I don't know how else to say this, but holy sh*t, man. I'm basically ready to call this phone the battery life king – it's that impressive on battery life. I'm also considering buying the smaller Galaxy S23 as my daily phone because if it can match this, then why not? And that's after me getting unbelievably annoyed at last year's Galaxy S22 and its horrible battery situation.
On a charging front, the Galaxy S23+ is supposed to support 45W fast charging and "fast" wireless charging. I haven't needed to charge at 45W speeds yet, because the phone just never seems to run out of juice during a day. I've only needed to wirelessly charge (top off) at night and then go about life.
Design. The biggest change in design for the Galaxy S23+ over the Galaxy S22+ is in the camera housing and that's about it. For the S23+, Samsung went ahead and matched the style of the Ultra series, leaving behind the camera housing that blended into the side frame of the phone. Now, you just have a floating camera array that showcases the telephoto, wide, and ultra-wide lenses, leaving the rest as minimal as it can get.
Overall, I do really like this design from Samsung even if it is a touch boring. This green model that I've been testing is quite delightful, with the matte green finish and black frame, mostly flat edges to give you plenty of grip, and enough coating on the back to block most fingerprint marks.
Samsung is leaning into the flat sides to provide you with space to hold. Unlike Google and OnePlus phones, there is a sharpness to the edges that could irritate you during lengthy sessions or you may appreciate the added grip. There's enough weight here without being excessive, a good balance to it all when holding, and buttons in the right places that are easy to reach.
This is a well-designed phone that isn't trying to be excessive in style like the OnePlus 11 and doesn't have the goofy camera bar of the Pixel 7 series. Samsung went minimal and I'm a fan.
Availability. When it comes to availability, this is one of those areas of concern that long-time Samsung fans probably aren't familiar with. If you buy Samsung phones, you know that you can buy a Samsung phone just about anywhere. Whether that's as an unlocked model through Samsung or Best Buy stores or through your carrier, the phones are simply available. I bring availability up for the Galaxy S23 series because nothing has changed and that's a good thing. However, it's worth pointing this out as a positive when the OnePlus 11 also just launched and is only available unlocked through a handful of outlets, none of which are your carrier. Thankfully, Google has been able to sell its Pixel phones where they need to be sold in the US in recent years, but that wasn't always the case.
So yeah, Samsung once again is delivering their phones where they need to be, with a constant stream of deals and a good enough amount of stock that you should have no problems finding one in your color of choice.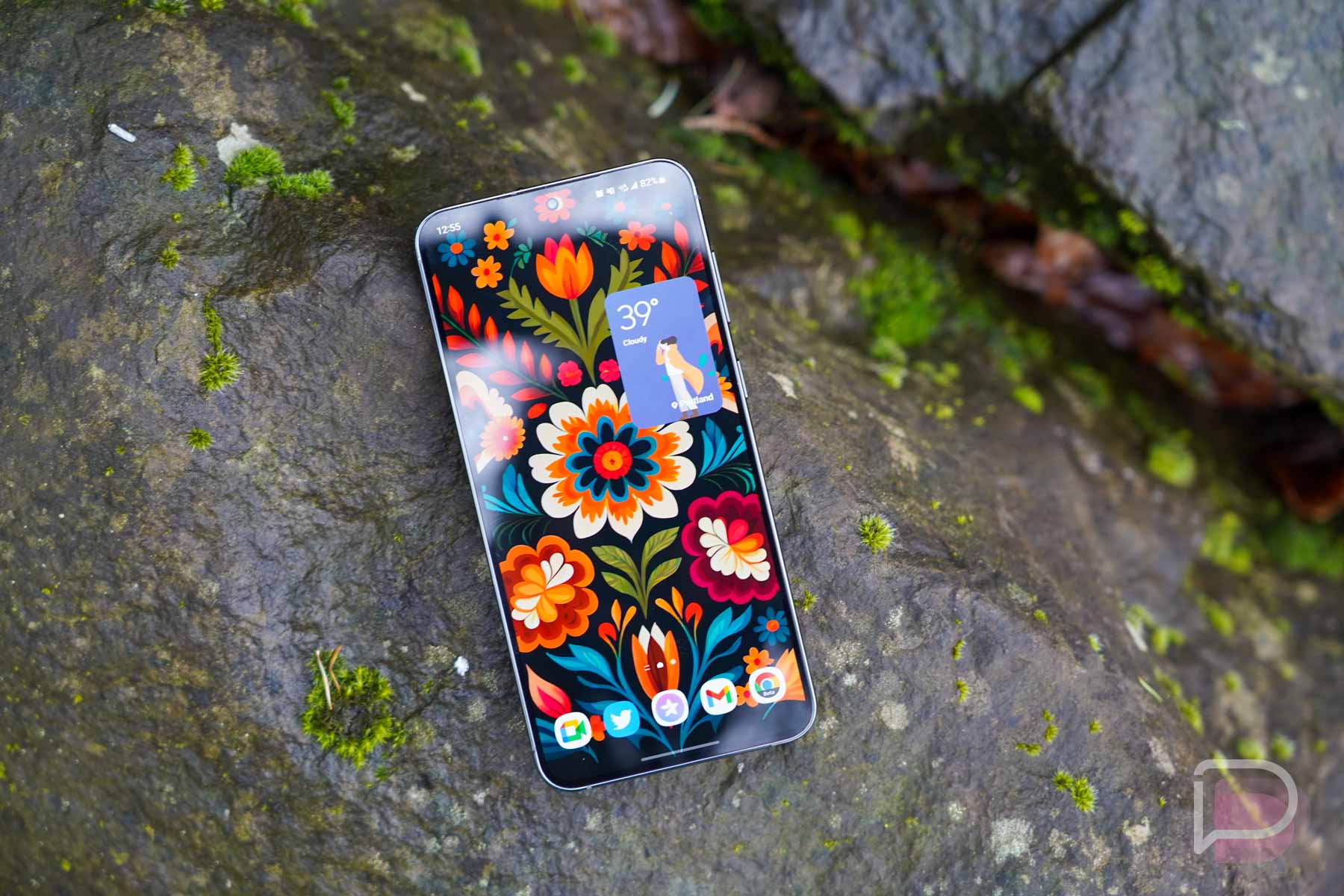 Software. The Galaxy S23 line ships with Samsung's One UI 5.1, the newest version of its custom skin that sits atop Android. Yeah, it's getting bloated and probably filled with too much stuff that most of us will never use, but it's also mostly good. Maybe I'm just over complaining about included stuff that I don't use or maybe it's the fact that this phone still runs this good with all of the extra crap, but I don't have a lot to whine about here.
With One UI 5.1 (under Android 13), Samsung at least sticks to Android operating properly in places like the notification area, unlike OnePlus who purposely butchered how the most important piece of Android works. My only real complaints remain in the horizontal app drawer (can we get a toggle already?), bad folder layout, and slow animations that I dialed way down in developer settings. Everything else is there if you need it and not necessarily in the way if you don't.
Samsung lets you really customize the lock screen, home screen, and display experiences. One UI has one of the best dark themes in the business, a lot of useful sound and vibration settings, some interesting advanced and Labs toys, and a really useful Connected Devices area, since we all continue to add more and more connected devices to our lives.
I probably use 1/10 of the software features that Samsung has built in here, while you may end up using much more. Why that's great is because we all use our phones differently. Having features, even if they are for a small group, shouldn't be faulted.
For a full software tour, watch our Galaxy S23 Ultra First 10 Things video.
On top of the solid One UI 5.1 experience, I have to point out that Samsung is still king of Android updates. With the Galaxy S23+, that doesn't change at all and you get 4 years of big OS updates, along with 5 years of security patches. OnePlus is matching Samsung on paper now, be we all know they won't in reality, at least in terms of speediness. Buying a Samsung phone means the best software support in Android.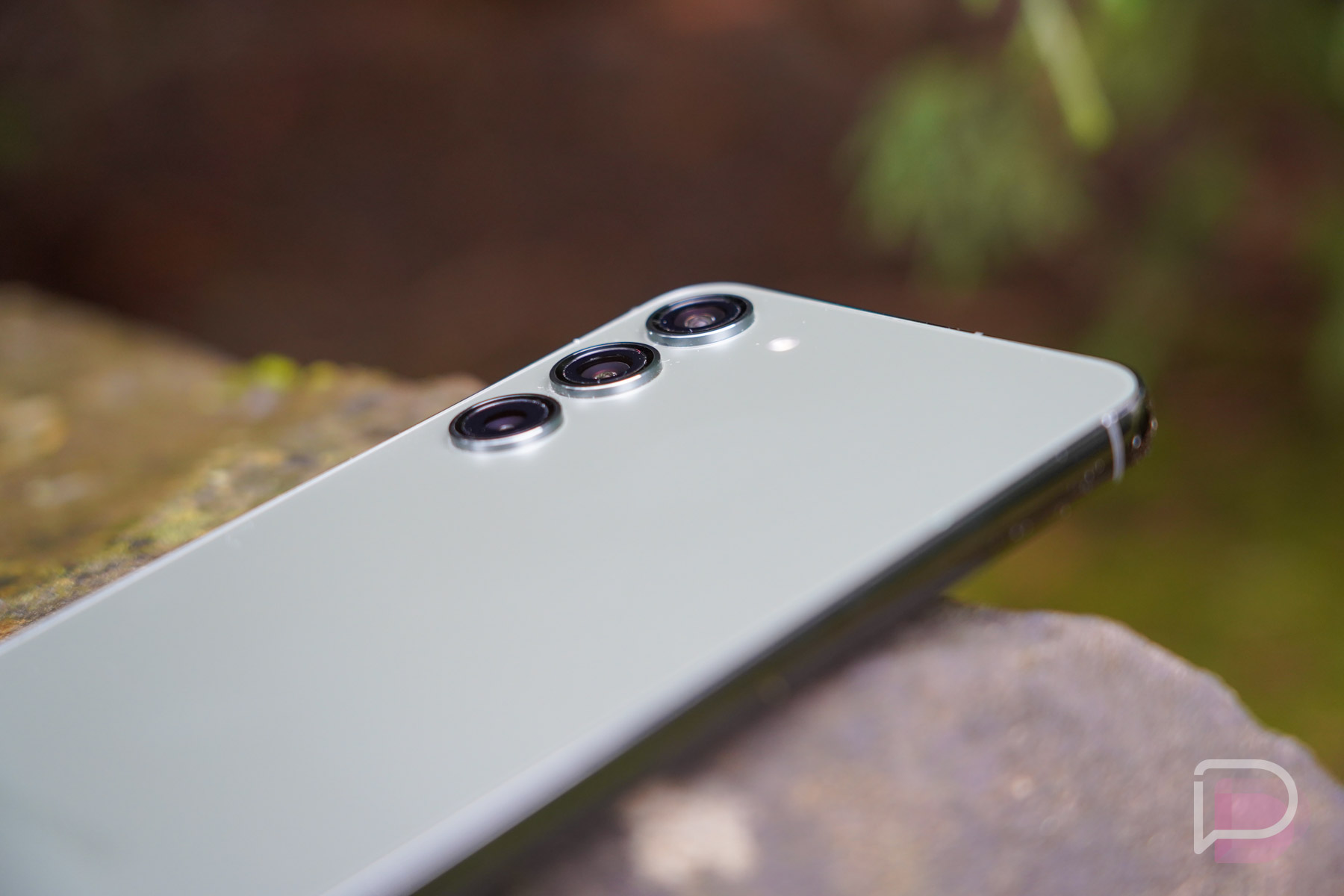 Camera. Samsung gave us the same camera setup in the S23+ as the S22+, so that means a main 50MP sensor at f/1.8 and with OIS. That main camera is joined by 12MP ultra-wide and 10MP zoom lenses. Like last year, the camera is quite good and I've found it to best Google's Pixel 7 Pro from time to time.
When you use a high-end Samsung camera like this, you get more settings than you'll know what to do with. There are standard modes (Portrait, Night, Video, Panorama, Slow-Mo, etc.), but Samsung also tosses in Pro and Pro Video and Expert RAW and its really fun Single Take mode. There is a mode for almost any situation you might find yourself in. For my testing, I just like to shoot in standard, with plenty of portrait and night shots.
The Samsung camera app is easy enough to use. You can quickly toggle between lenses and zoom lengths, flip over to a new mode using a swipe action, and adjust all sorts of settings from high efficiency pictures to tracking auto-focus and burst shots. Oh, yes, the camera also can scan QR codes by default.
I think Samsung's night mode has really started to catch up to Google's and might be better at bringing to life colors. That often times means that the processing is cranking the warmth, which I don't always love, but it does wake up the shot. There is a bit of extra sharpening happening, so you lose some details and pictures may have that appealing-in-process look vs. reality. Some may love that more than others.
When it comes to results, I found the camera system to be fast enough. We aren't talking Pixel 7 Pro quickness, but there wasn't enough shutter lag that I missed too many shots or found too many with blur. I did miss some, though, don't get it twisted. Overall, I pulled this camera out when needed, took shots on shots, and have been satisfied after looking back through them. I'd still probably reach for a Pixel or iPhone or S23 Ultra before this one if I had the choice, but if this is your only camera, don't worry too much.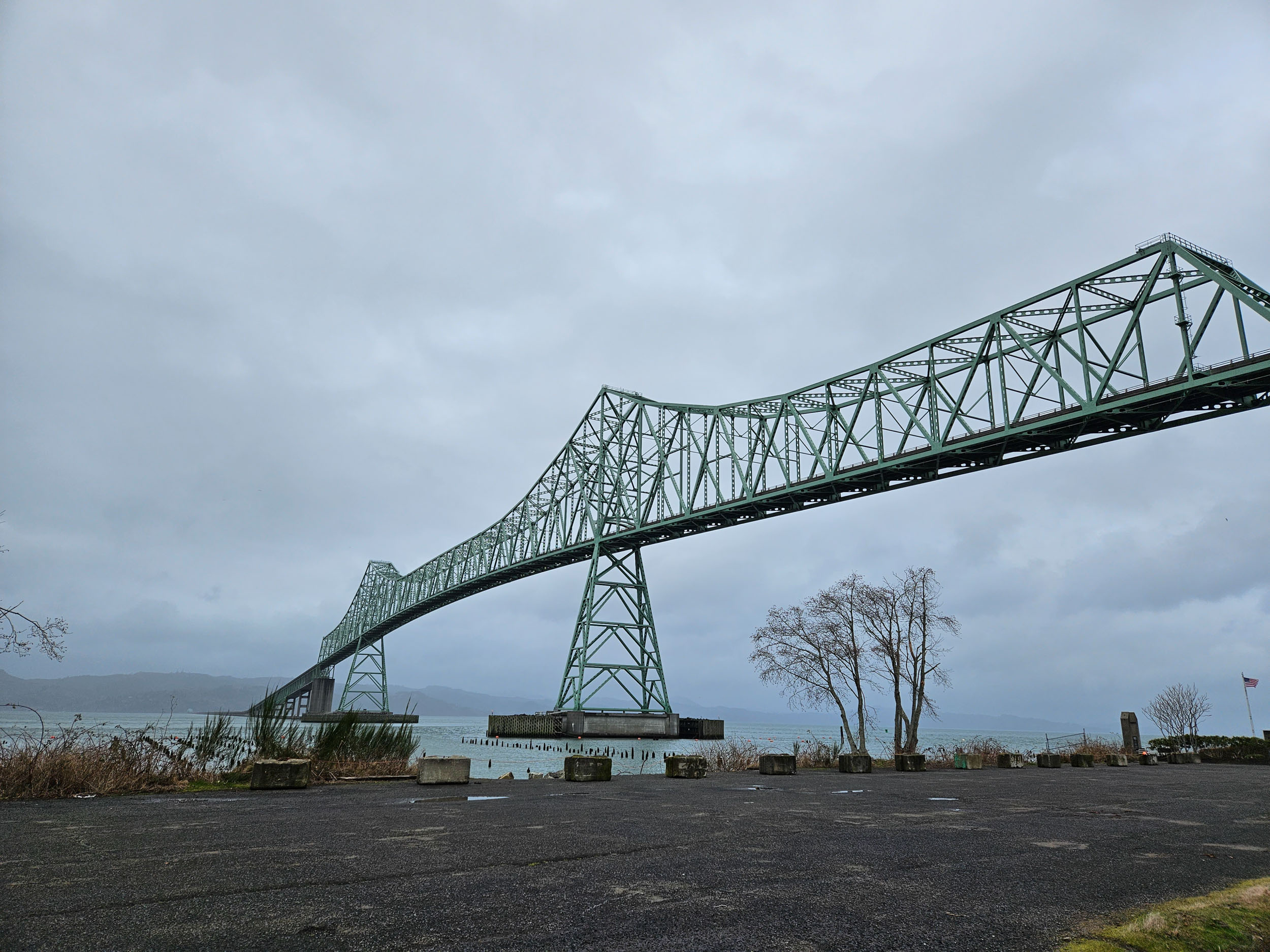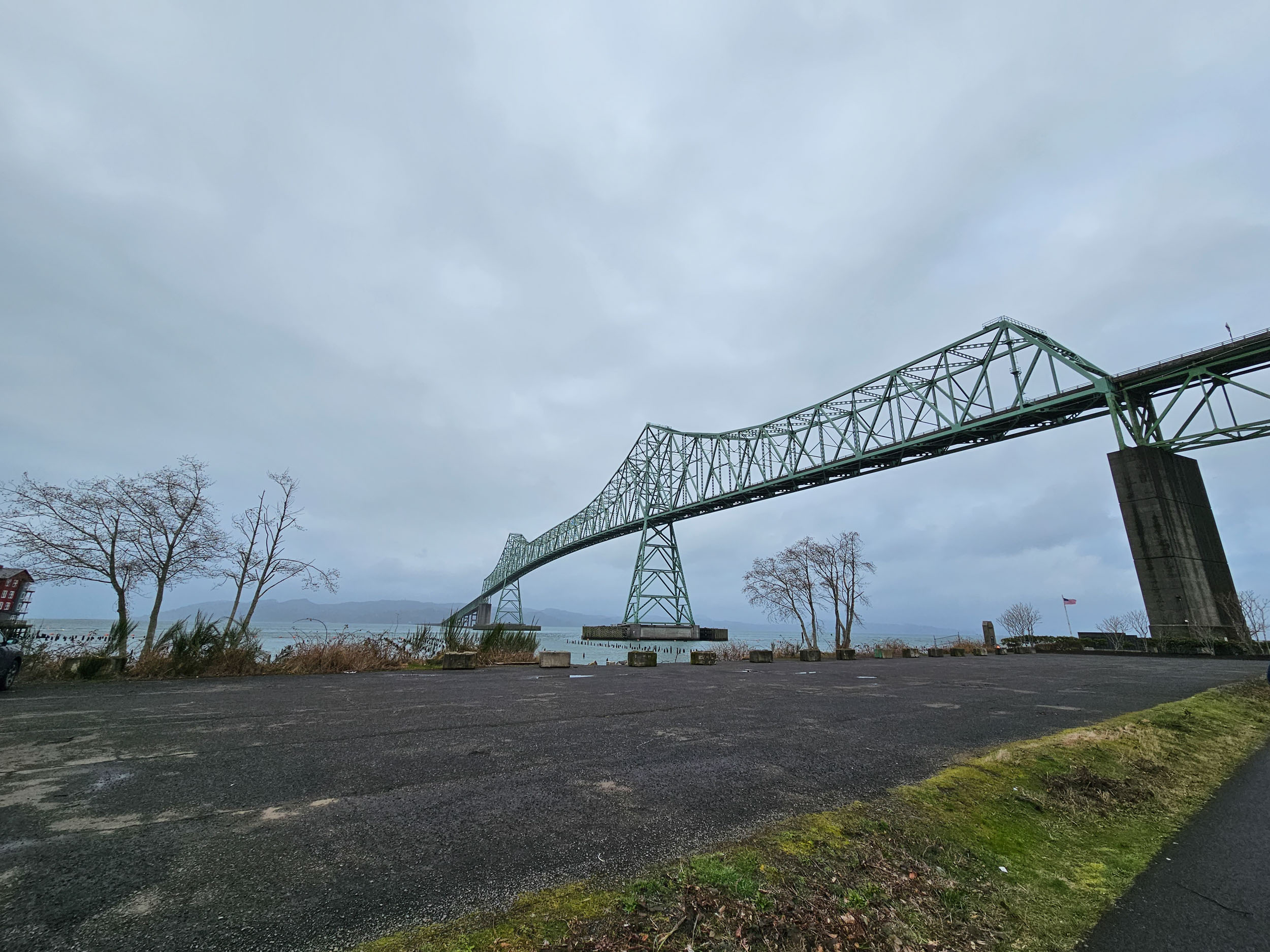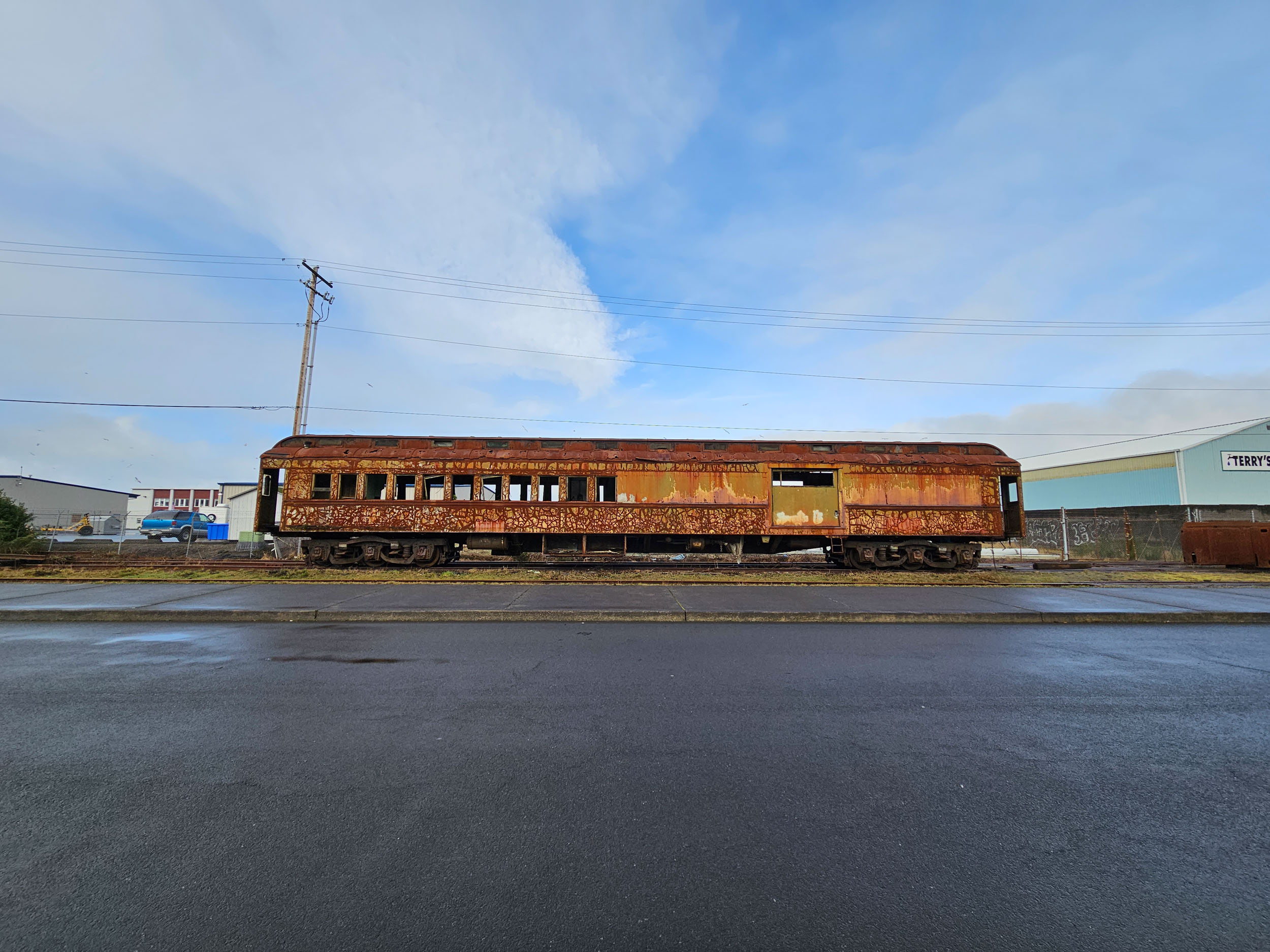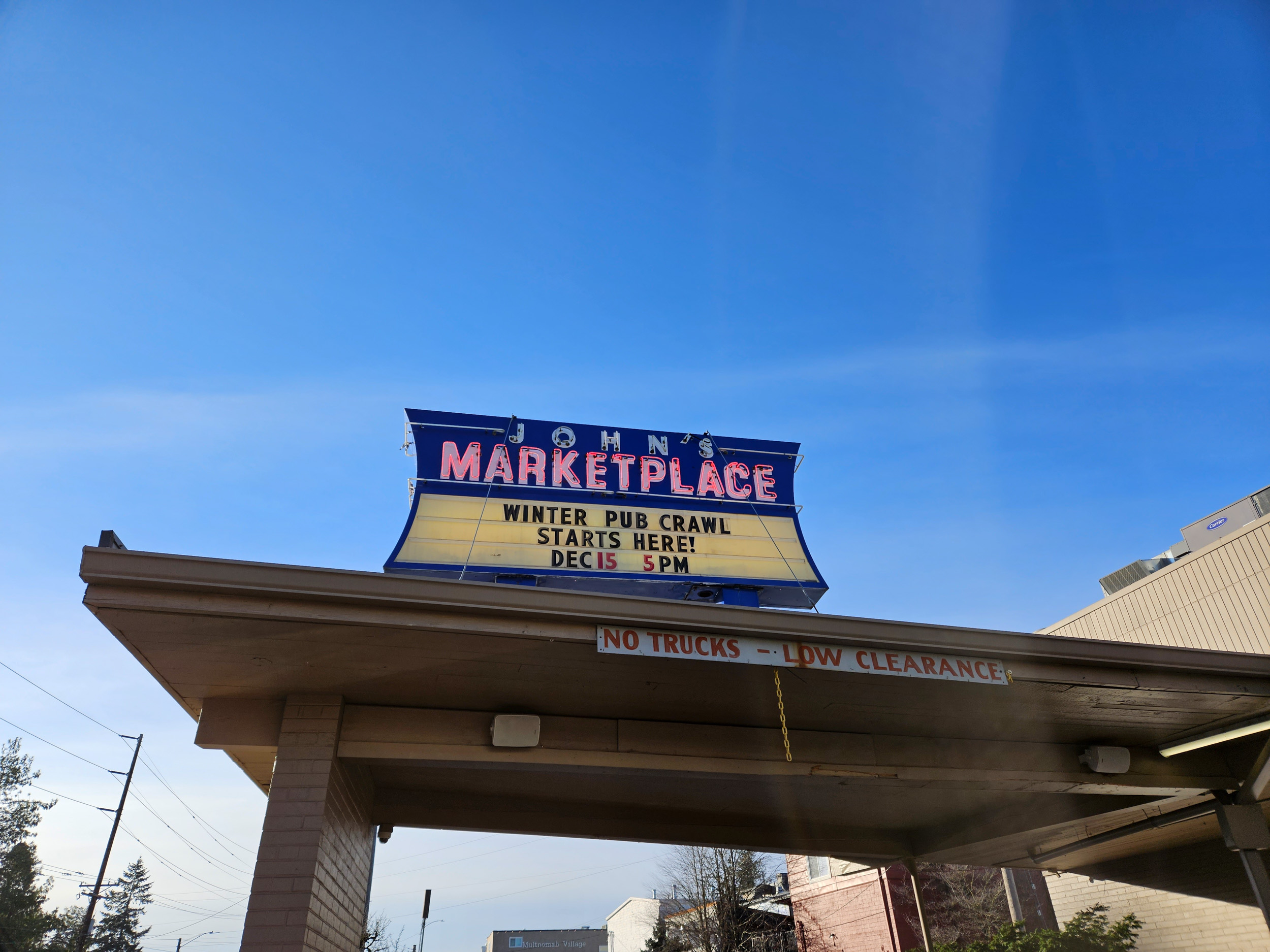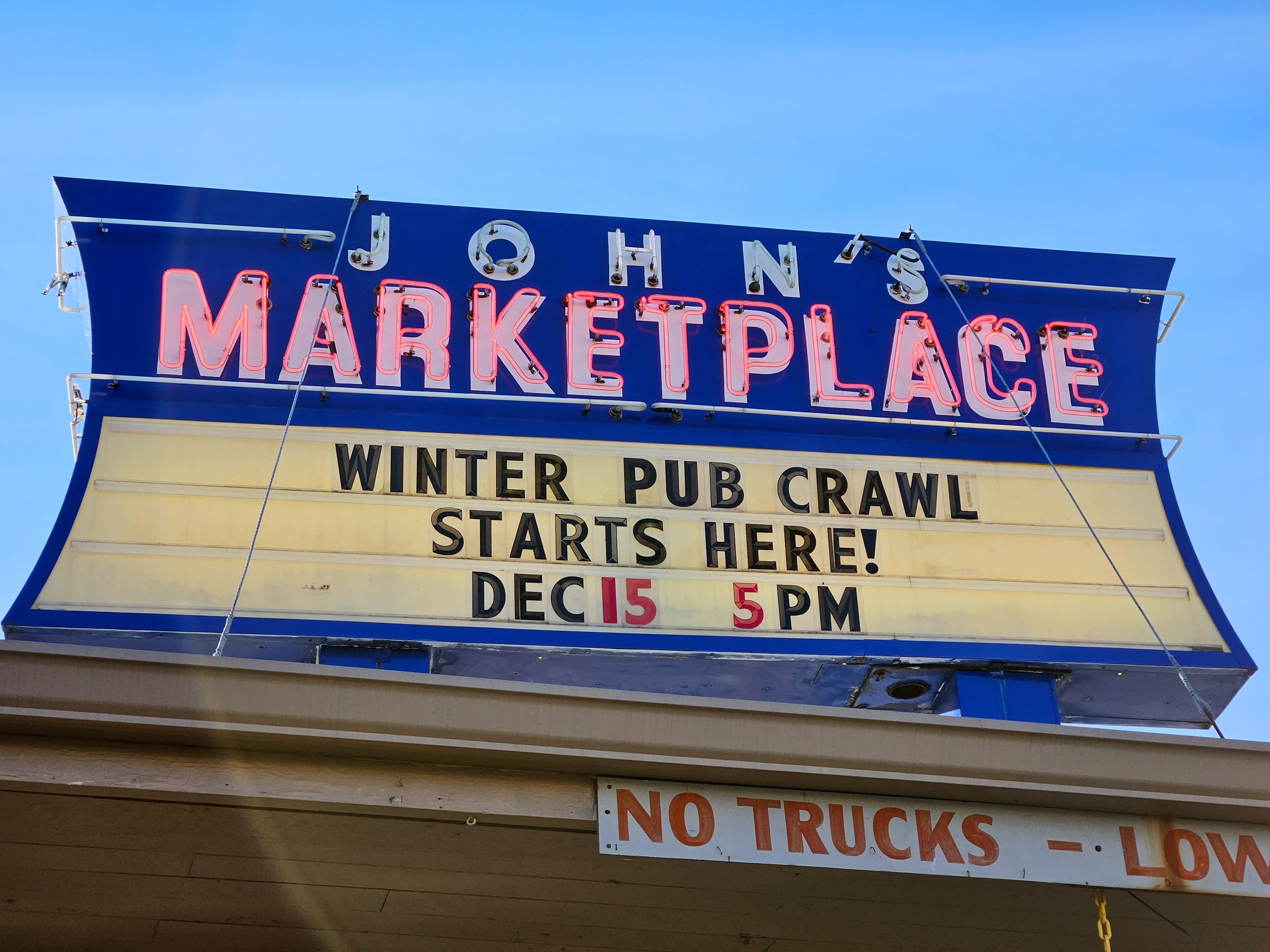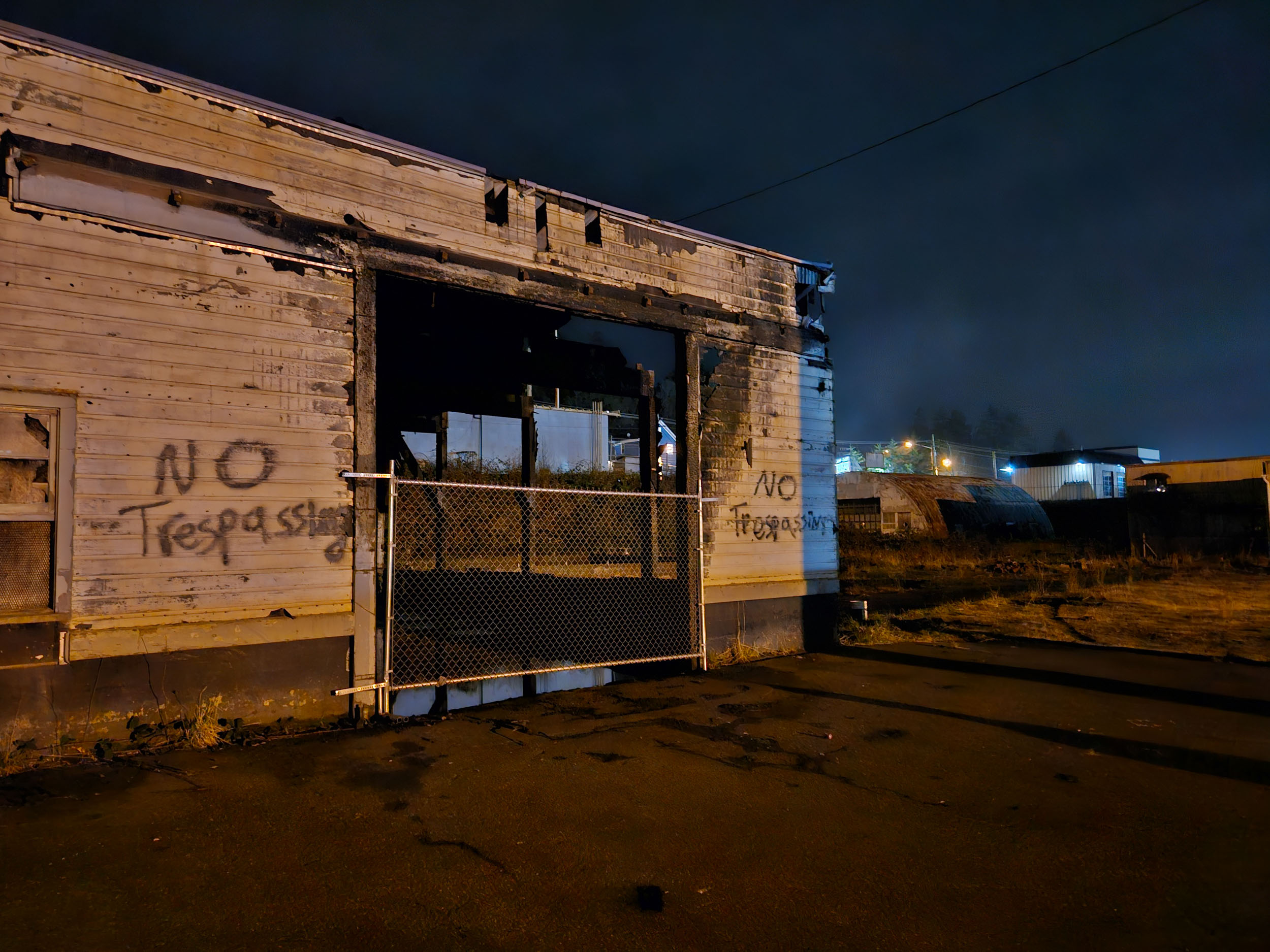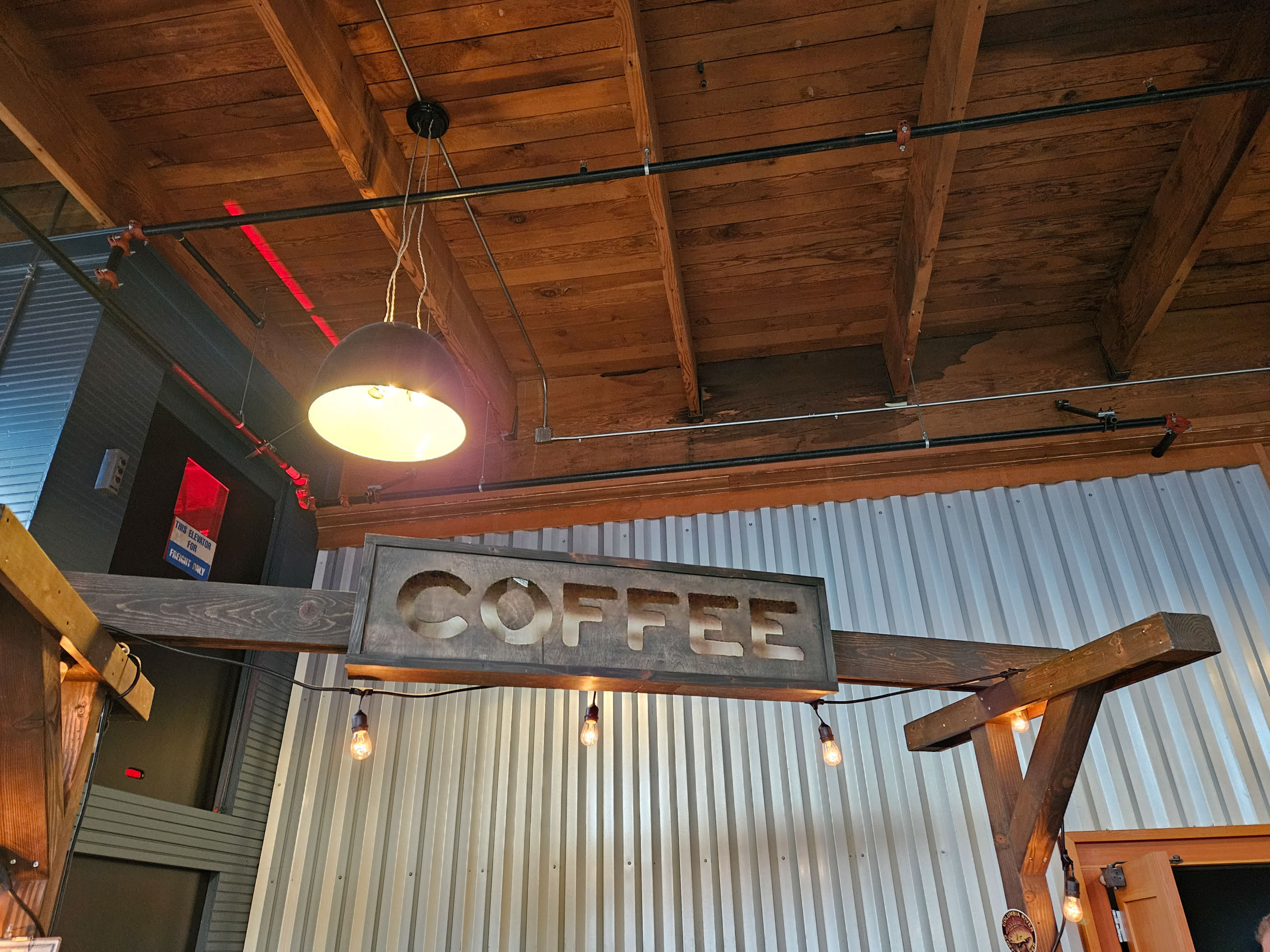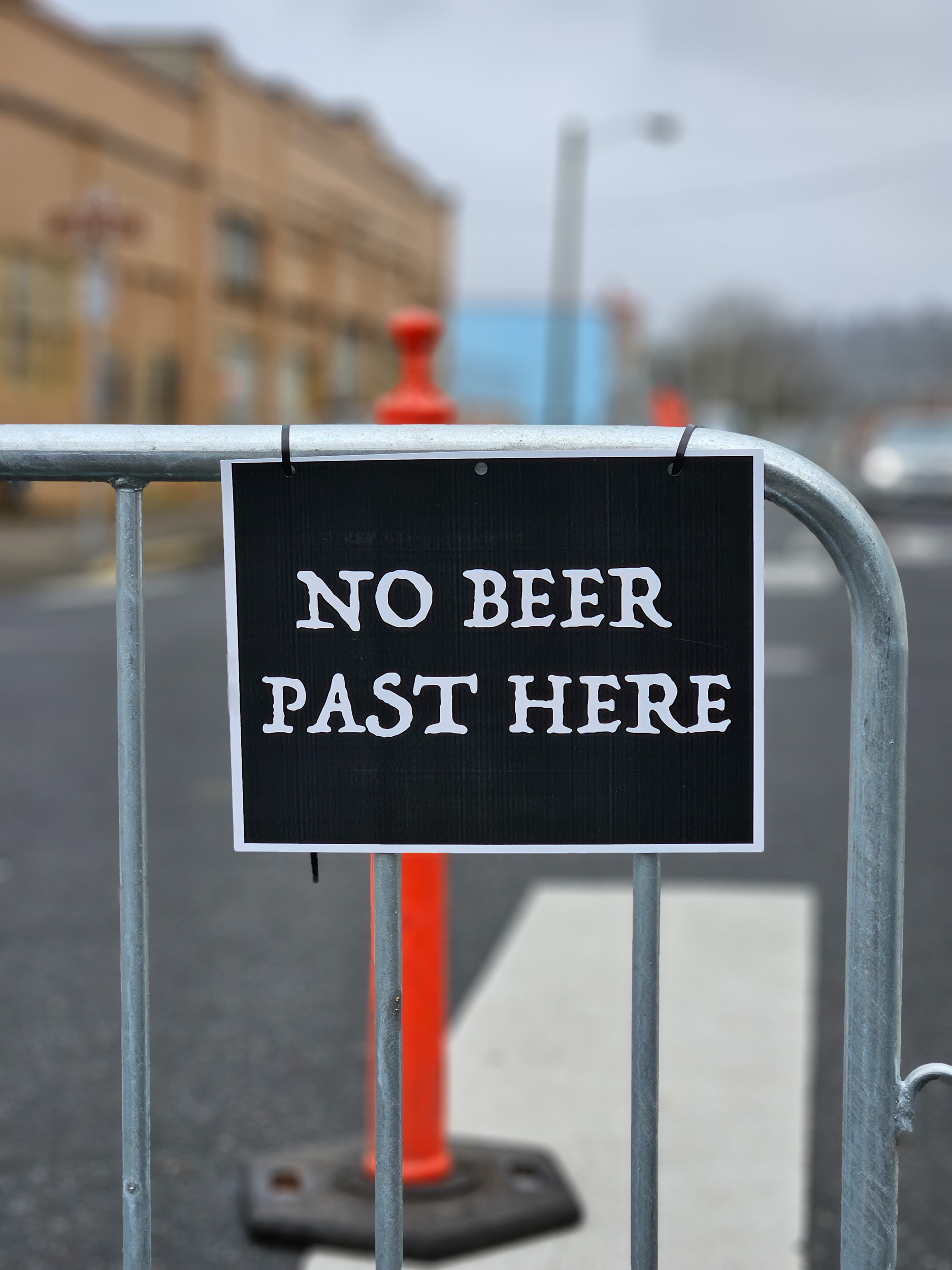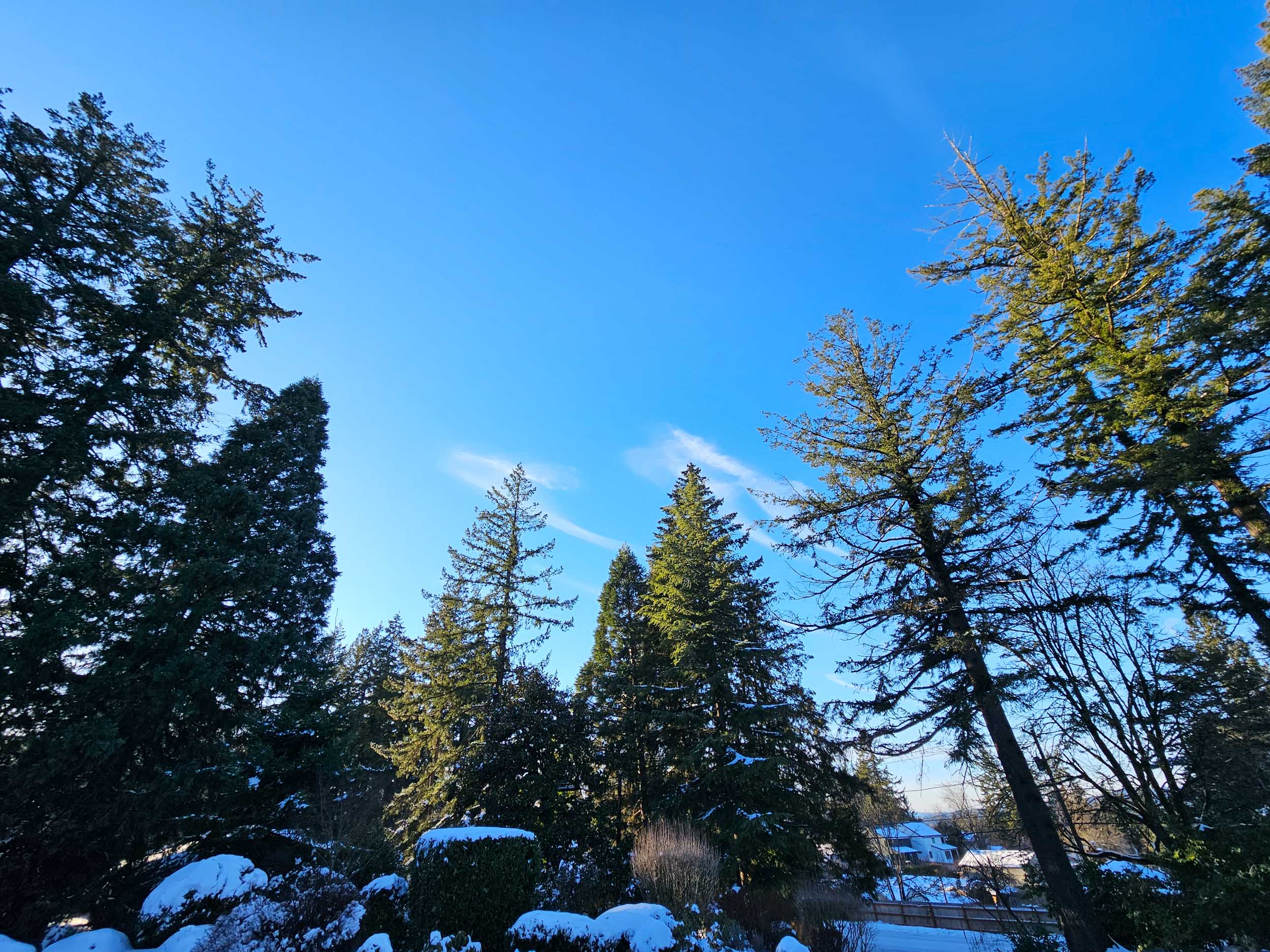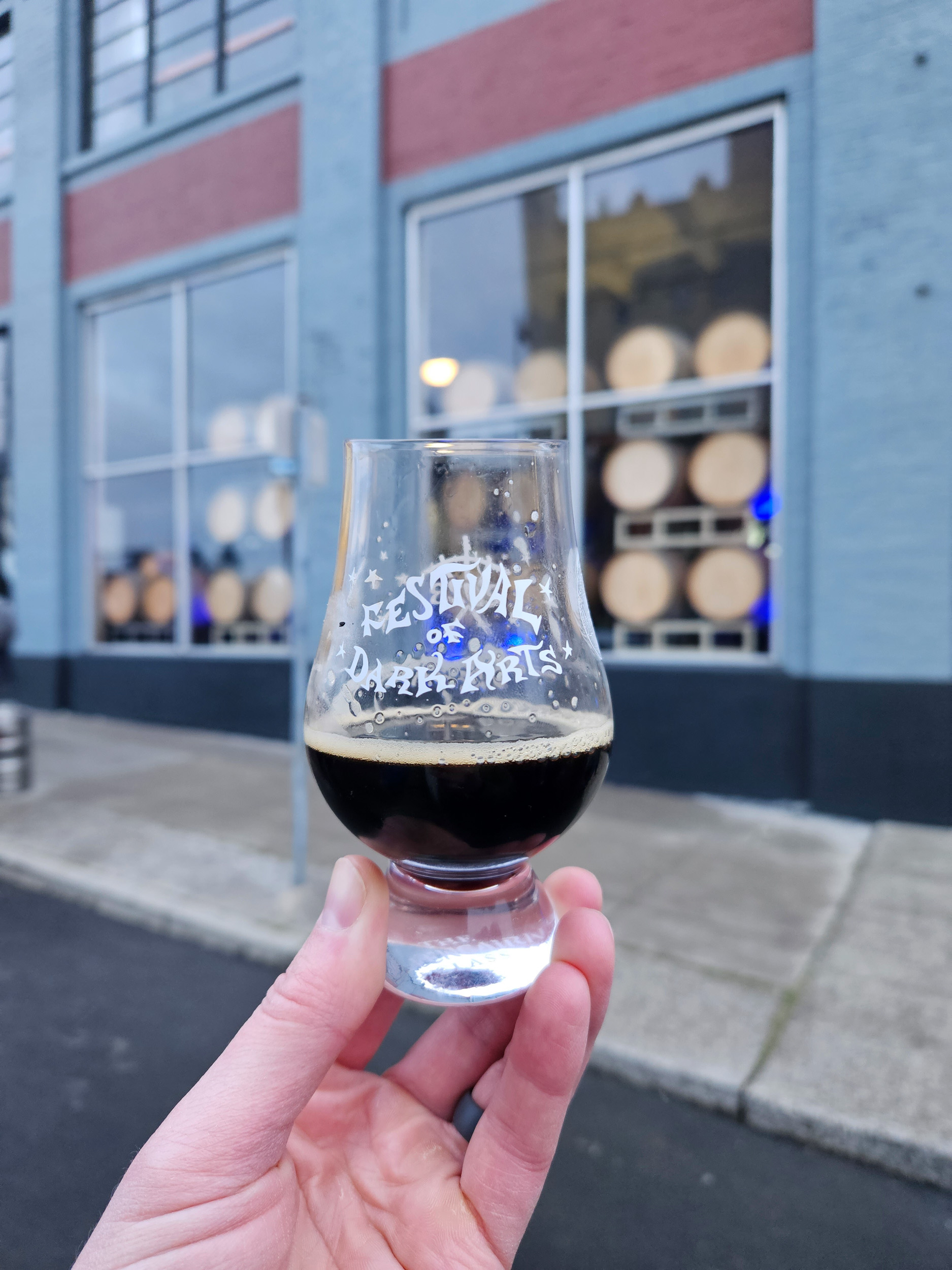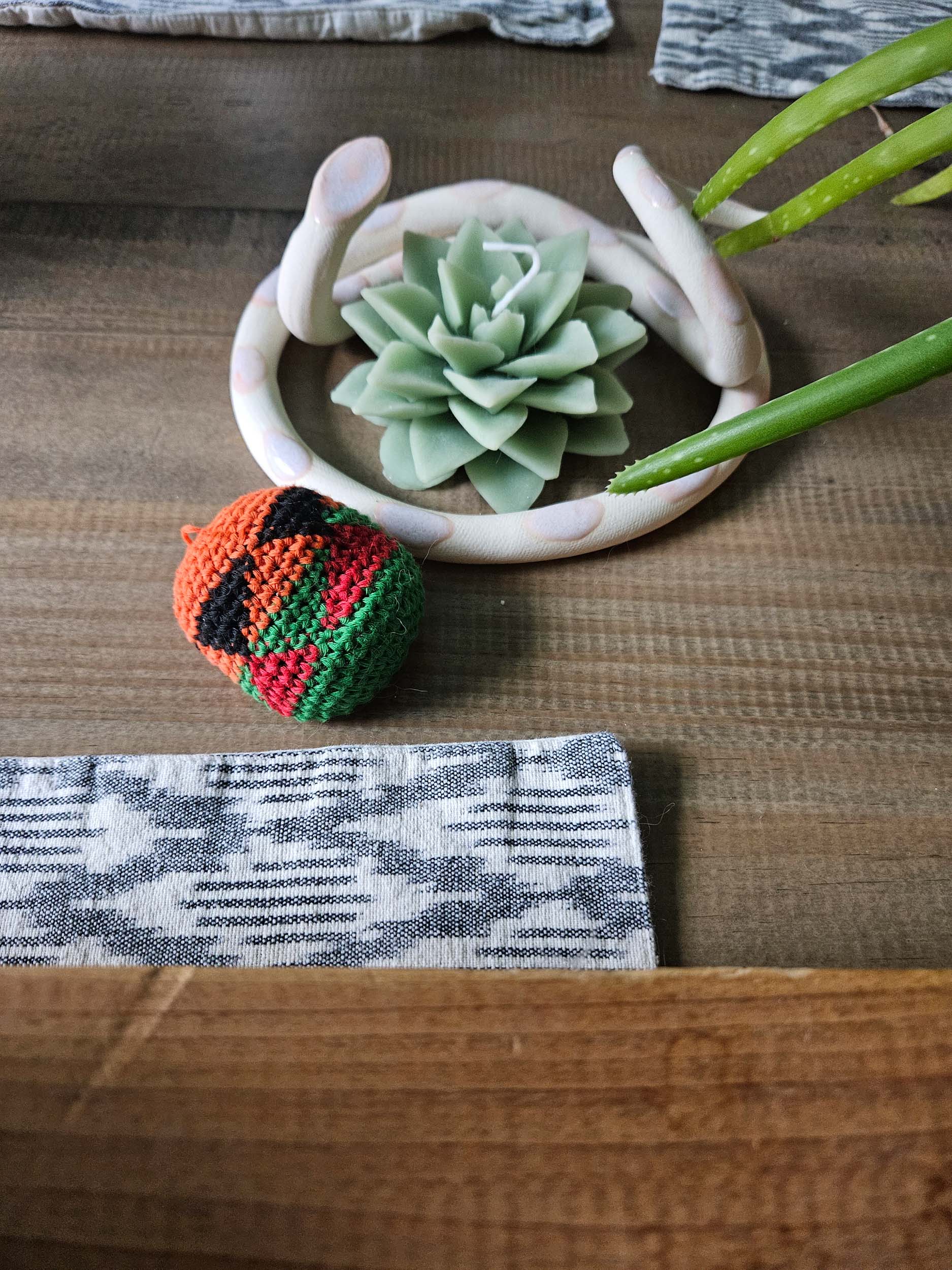 Other notes:
Fingerprint reader: The in-display fingerprint reader on the Galaxy S23+ works well. I haven't had the issues with it that other phones have given me, so I'd give it a thumbs-up. It's probably not as good as the reader in the OnePlus 11 and is about as quick as the Pixel 7 Pro's. It works.
Haptics: Haptics in phones can really enhance an experience, because they can provide you with such a satisfying click or buzz under your finger that confirms the action you just completed. For the Galaxy S23+, the haptics are below other top tier phones. The OnePlus 11 and Pixel 7 Pro and iPhone 14 Pro have far better haptics.
What's bugging me about it?
Umm, nothing? That's going to seem like a lazy take and I get that. The thing is, there really isn't anything to complain about with this phone. It has no real flaws and is good in the areas it needs to be good at that we look seriously into when testing. The display and performance and battery life are excellent. The software is solid. The camera is solid. You can buy it anywhere and typically with a decent discount. The design might be too minimal for some, but I kind of love it in a world of phones that are all excessive.
If there is a complaint, it's probably around the fact that this isn't much of an upgrade over the Galaxy S22+. Like, if you own a Galaxy S22+, do not buy this phone. You don't need it. But if you have anything prior to the S22, what's not to like here?
Seriously, Samsung, you've done well.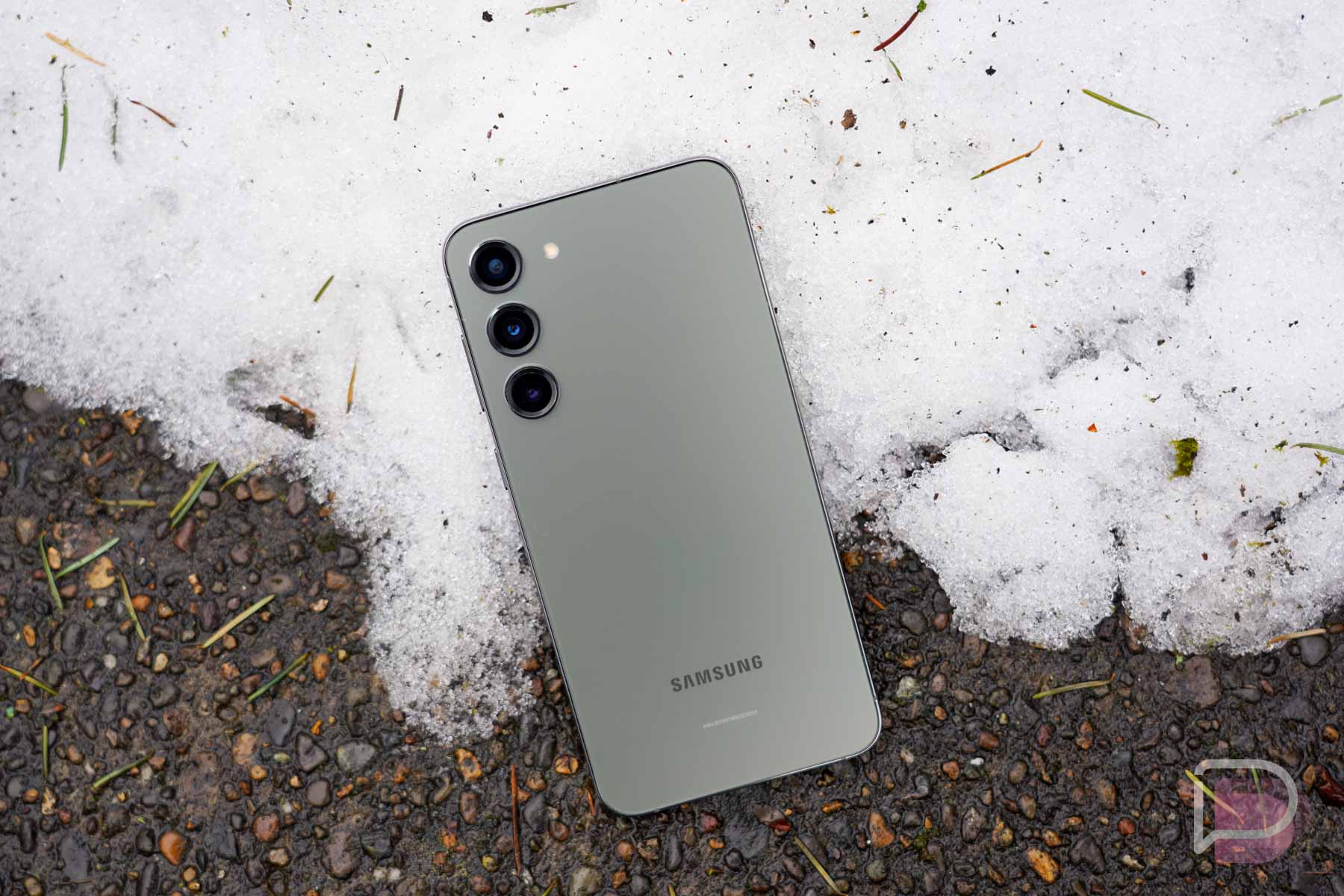 Should buy the Galaxy S23+?
This is a simple one – ready to upgrade and don't want to spent $1,200 on the S23 Ultra, but do want the best of the regular S23 line? Buy the Galaxy S23+. Do you own a Galaxy S22+ and are wondering if you should upgrade? You shouldn't. Own a Galaxy S21 or S20 or some other 2-3 year old phone? Yeah, this is a phone you should strongly consider buying. It does all the stuff really well and has next-level battery life. Go get one.