With only a month to go, YouTube casually reminded everyone today that their YouTube Premium family plan's price is increasing in April. You've got one final month at that old, wonderfully reasonable price, my friends.
Back in October of last year, Google announced that the YouTube Premium family plan price was going up to $22.99 per month. This new increase would affect those on legacy plans who were paying $14.99 and also those with $17.99 plans. This is an increase that touches them all, unfortunately.
If you have a YouTube Premium family plan, you should have received an email today confirming that your price is increasing on April 3 to the new price. Below, we've captured some of that email: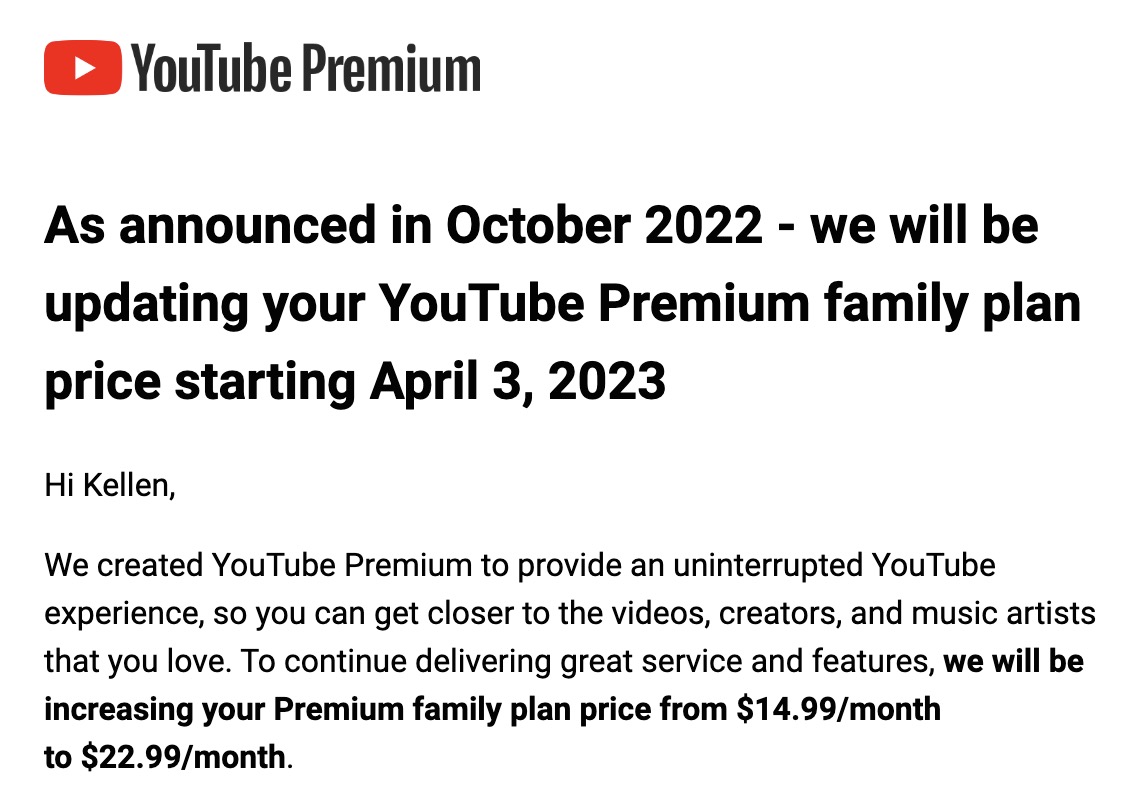 For those of us on the old legacy $14.99 price, this is quite the jump. An extra $8 per month is likely still worth it for most of us, since YouTube ads are the worst and the subscription includes YouTube Music, but I can also see why many might look to cut off subscriptions. It really all comes down to how much you value the ad-free experience and if you use YouTube Music or not. For my family, I'm not sure we could live with YouTube ads again.
A YouTube Premium family plan gives 5 members a chance to watch video ad-free, download videos/music (including playlists), play clips offline, and access YouTube Music. It's a solid service that was an incredible value at $15 for a family or $8 as an individual. You tell me if it is now.