On paper and to the eye, the Galaxy S23 Ultra doesn't appear to be too much different than last year's Galaxy S22 Ultra. It has the same display, same overall appearance thanks to the floating design for the rear cameras, and in general a very similar spec sheet to last year.
However, to say Samsung didn't do anything new this year would simply be untrue. We have the new HP2 camera sensor on the backside, Qualcomm's latest Snapdragon 8 Gen 2 chipset, plus a subtle hardware change that has completely changed my opinion on big phones. While we can say that the Galaxy S23 Ultra is really just a refined Galaxy S22 Ultra, I wouldn't try to angle that as a bad thing. I've been using the phone for over a week now and I'm ready to share my thoughts on my time with it.
This is our Galaxy S23 Ultra review!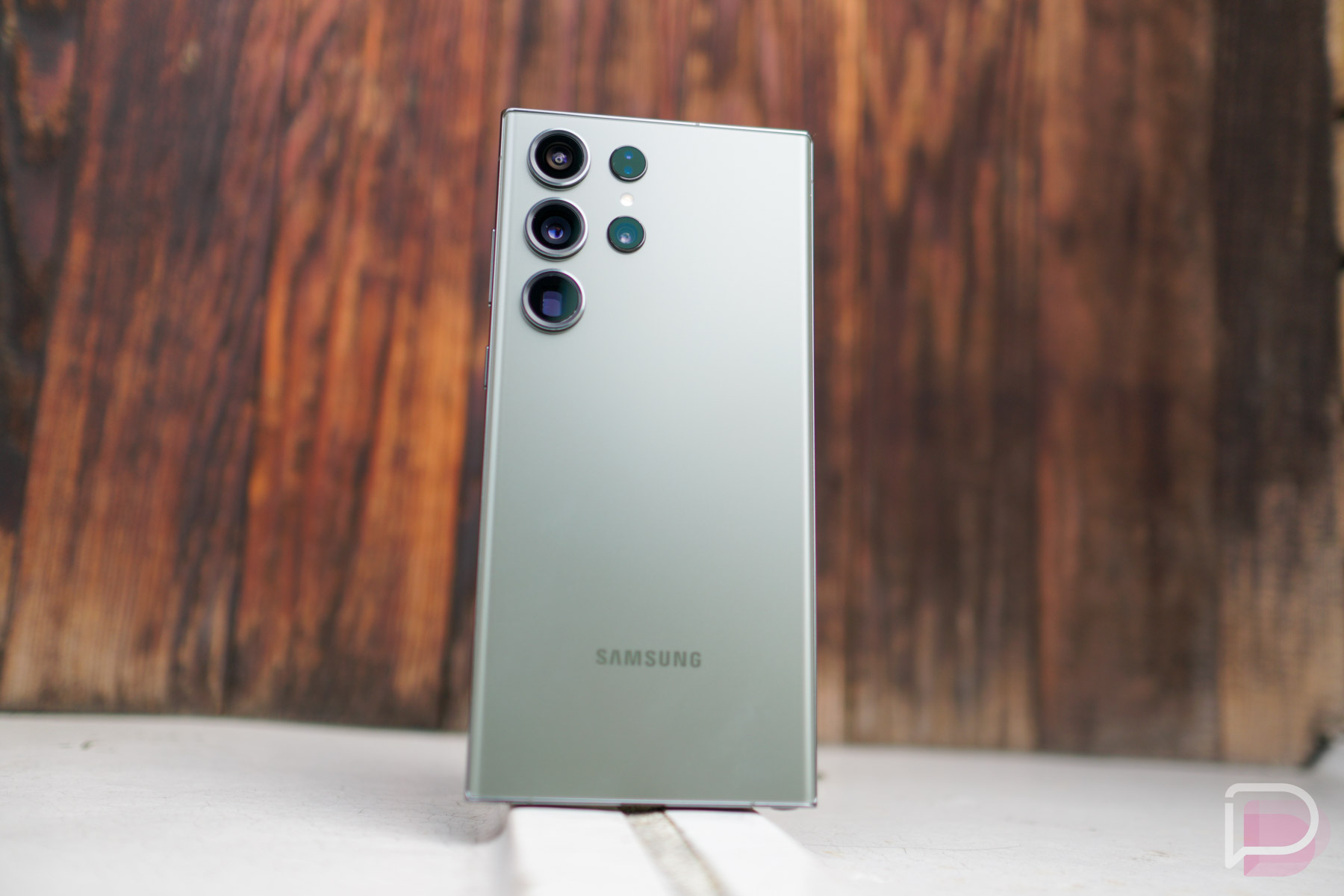 What I Like
---
Display – This is last year's Galaxy S22 Ultra display, a 6.8-inch Dynamic AMOLED 2X (1440 x 3088) panel with a refresh rate of up to 120Hz and 1750 nits of peak brightness. It's literally the same specifications as last year, but the one thing different is the glass protecting it. Samsung is using Corning's all new Gorilla Glass Victus 2 on the S23 Ultra, which should increase the phone's protection against display scrapes and cracks. I'm not saying you should test it, but yeah, it's there. And just because it's the same panel, who cares? This display is amazing, with incredible levels of brightness, superior colors, while also being able to produce a very easy-on-the-eyes level of low light performance.
Since I didn't review the S22 Ultra last year, this is the first time experiencing this display for me, and honestly, I think it's the best display I've ever used. As always, Samsung spares no expense when it comes to tweaking settings for it either. We can toggle the variable refresh rate, set an adaptive brightness, adjust white balance and choose between screen mode presets, and adjust resolution. Comparing it to my Pixel 7 Pro's display, I wouldn't say it's a night and day difference to my human eyes, but it certainly performs better in direct light conditions thanks to the higher peak brightness.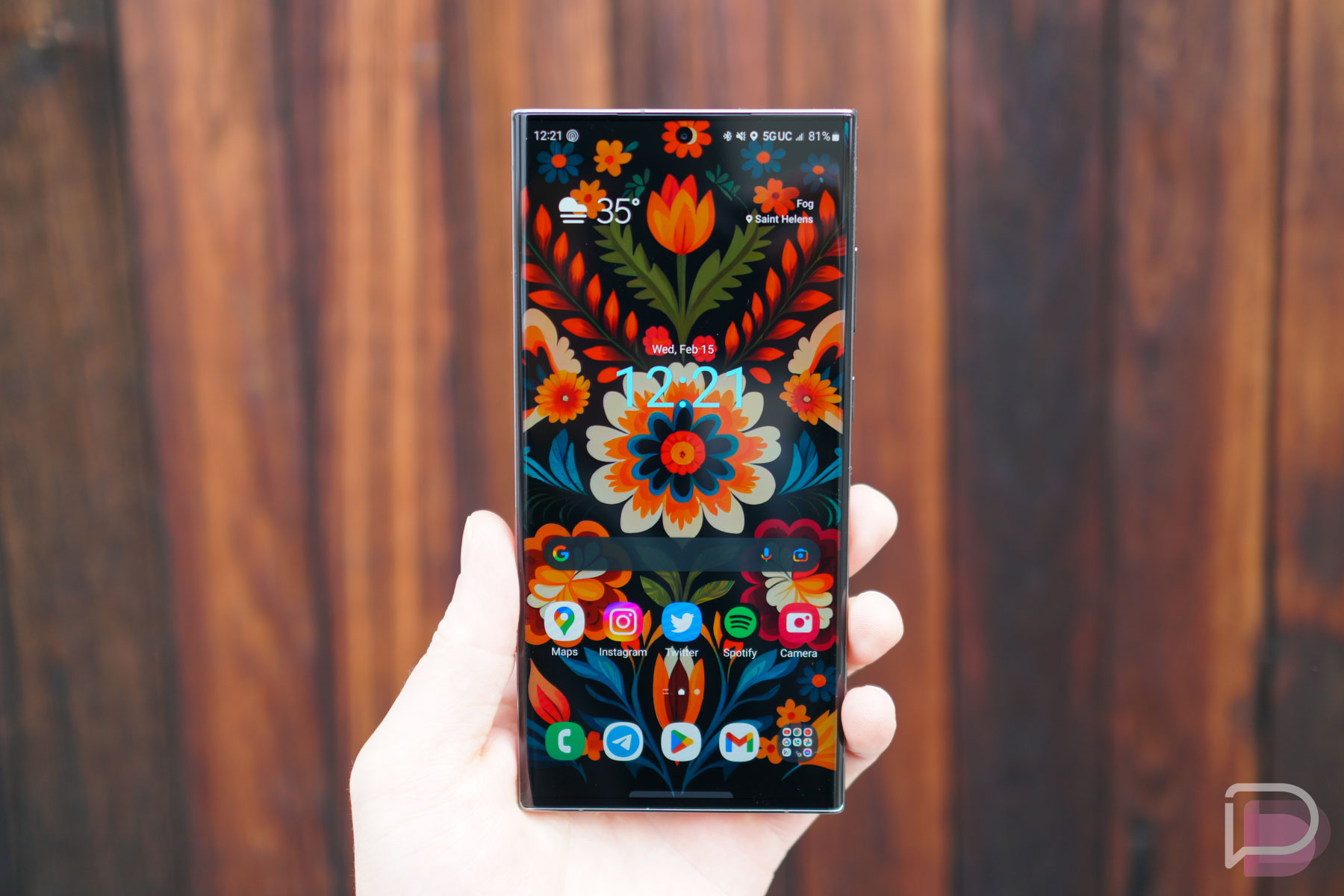 Hardware – Yes, this phone looks like last year's Galaxy S22 Ultra. If that's an issue for you, sorry. For those who don't mind, it's a handsome device. Personally, I like the floating cameras on the backside, but maybe that's just me. Most importantly, though, Samsung made a hardware adjustment that I've really fallen in love with. For many of the past Galaxy Note and Ultra devices, there was a severe curve for the phones' sides, making for little area to actually hold the device. On the S23 Ultra, Samsung has lessened the curve while widening out the sides, making for a noticeably larger area to hold the phone. I don't want to be that guy, but it's a legit game changer for a phone of this size. It makes one-handed use much more comfortable, as it feels more secure while in hand. This, alongside the new and improved HP2 camera sensor, is my favorite thing about the phone. Besides that, yeah, this is pretty much a Galaxy S22 Ultra in the hardware department.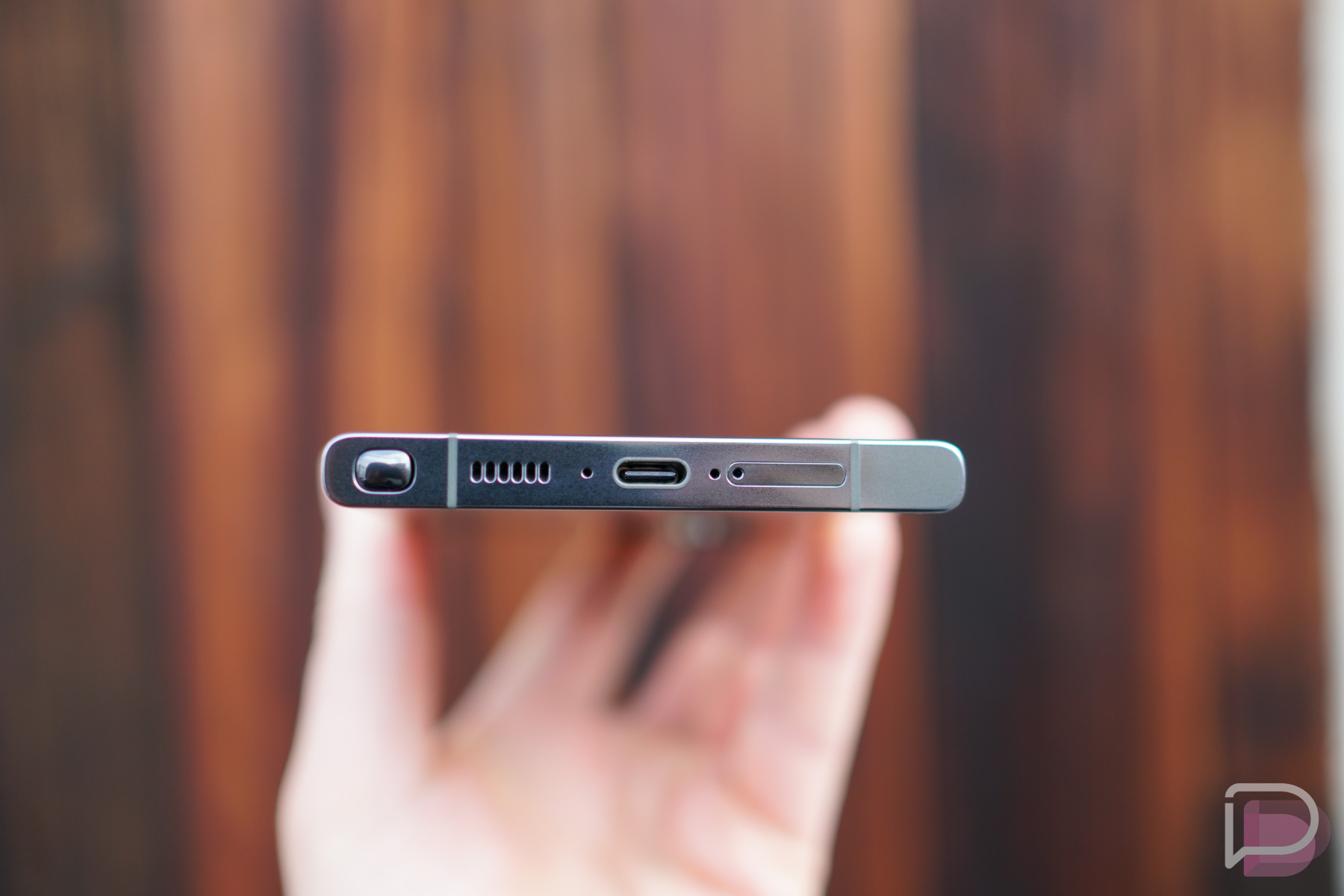 Battery – It shouldn't be a shock, but this phone's battery life, thanks to 5,000mAh of juice, is great. To test it, I have been going hard on my Marvel Snap game, climbing the ranks to push this phone to its limits thanks to the game's performance toggles. I can force 60Hz gameplay, increase graphical settings, as well as enable the game's gyroscope feature. No doubt, a lesser phone with a smaller battery may struggle with extended gameplay at these levels, but the Galaxy S23 Ultra holds up well.
I'm sure this is all thanks to much work Qualcomm and Samsung have into their respective products, but also the cooling system that Samsung uses on the internals of this device. I've used this phone a ton and I haven't felt it get warm at all. Even with my gaming and lots of picture taking, as well as videos I've taken, this phone's battery is holding up super strong. I'm easily pulling in 4+ hours of screen on time every day, while going to bed with 20%+ of battery remaining each night. I repeat, the battery is very good. When the need to charge arrises, 45W wired charging is available, as well as 15W wireless charging and 4.5W reverse wireless charging for your accessories.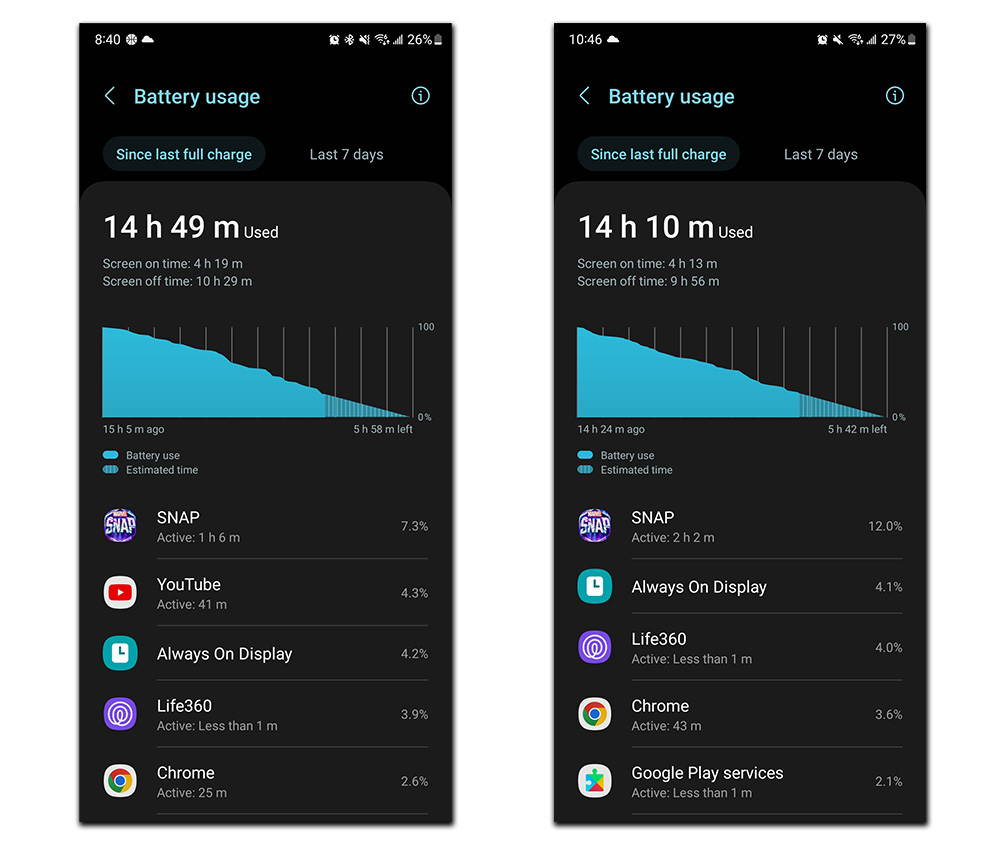 Performance – As I just got done saying in the section above, I've been putting this device through the paces with gaming, video recording, and all that jazz. It hasn't skipped a beat yet. Areas where you might typically notice hiccups are the quick switching of apps and the processing of high resolution photos. From my experience, the phone has no problems jumping through apps and delivering quick processes on photos, with exception to the 200MP setting. That's no surprise, as we're typically talking about 50MB to 100MB shots. I think it's safe to assume any phone would take a second or two to process that much information. Point being, with a base of 8GB RAM and the Snapdragon 8 Gen 2 chipset being partnered with the Adreno 740 GPU, this phone hauls in the performance department.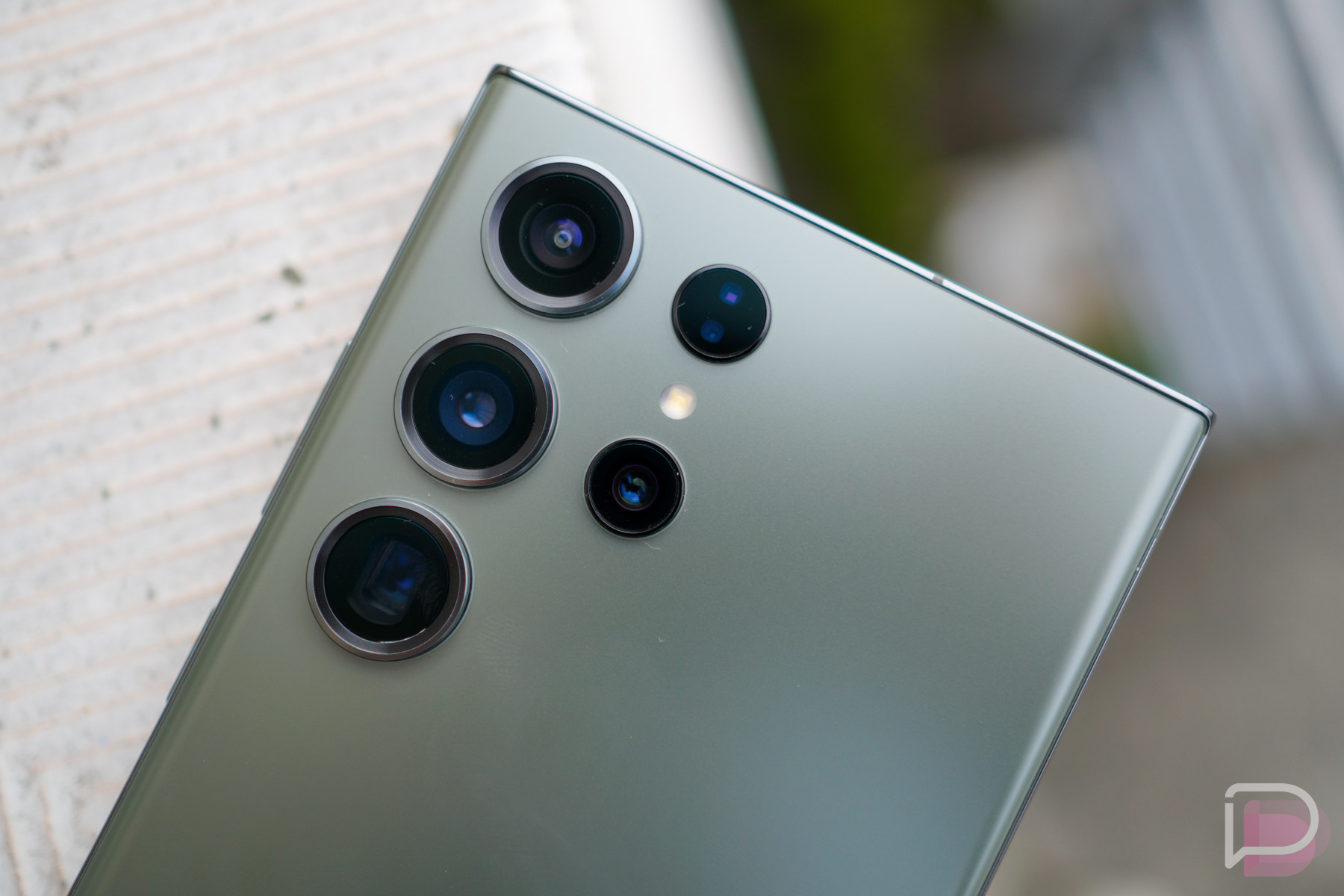 Camera – There are a lot of cameras on the backside of the Galaxy S23 Ultra. In total, there are four — the new 200MP HP2 wide angle, 10MP periscope telephoto, 10mp telephoto, and a 12MP ultra wide angle. The crown jewel is obviously the HP2 sensor, with its massive 200MP sensor. The goal here is a camera that can not only capture incredible detail in optimal lighting conditions, but also bring an improved levels of low light photography. After testing it myself, I can confirm, the camera system on the S23 Ultra is the best and most versatile system currently available from Samsung. I'd also argue it's the best in the entire smartphone market, but I haven't tested every phone ever, so it's hard to make that claim. It's really, really good though.
The importance of being able to capture any shot, in any condition, is paramount to me. Not only that, but let's say there's considerable distance between you and the subject. This phone and its up to 100X zoom takes care of that, so long as you have either hands with surgeon steadiness levels or a tripod. With that said, anything up to 10x zoom is still captured without much additional image processing, so that watercoloring effect we sometimes see from zoom levels of 30x and 100x is not present.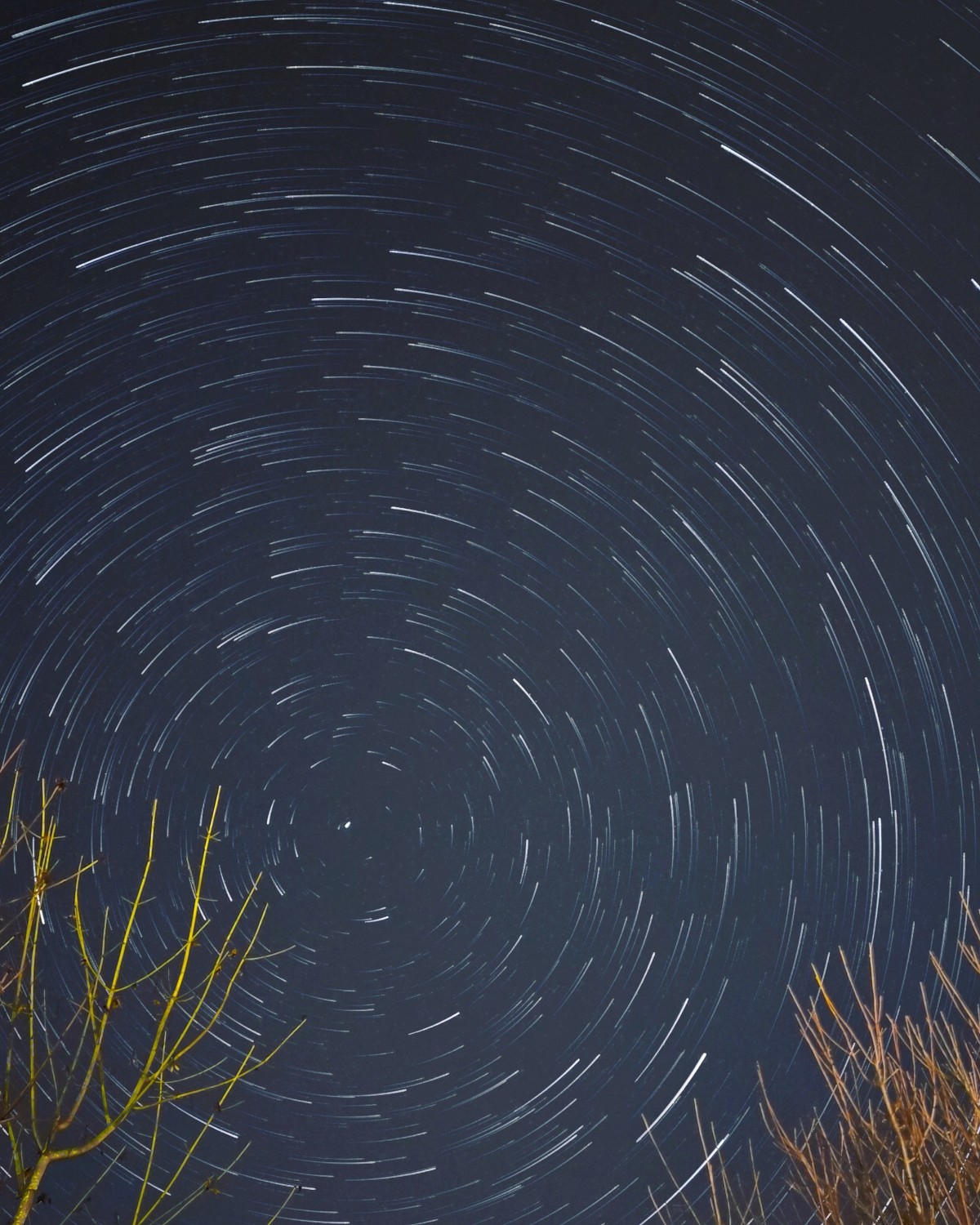 For those interested, astrophotography is easily achievable on this device, thanks to the downloading of Samsung's Expert RAW camera app. What's more, the fact that taking breathtaking shots of stars and other celestial bodies is accessible by a single press of a button, with the user not needing to know absolutely anything about the process itself, is incredible. I praised Google for bringing astrophotography to the masses with Night Sight and Samsung builds upon this principle considerably well. With a single press of a button inside the camera app's improved Hyperlapse mode, you can enable star trail shots that professionals usually have a lengthy setup and post processing software for. On the phone, I press the shutter button, walk away for an hour, and then return to amazing pictures and videos.
It took Samsung a couple of years to catch up, but I would now argue that they have surpassed Google in the astrophotography category. Last year, Google introduced its new Macro setting for Pixel phones, but yeah, the Galaxy S23 Ultra has that as well and it's also very good. I'm racking my brain, but I don't think there's anything this phone's camera array can't capture well.
S Pen – For those who live that stylus life, yup, the Galaxy S23 Ultra has an S Pen hidden within it. There are no new features that I'm aware of, but that's fine. The S Pen already does so much, like remote camera shutter functionality and other Air Actions, so I'm not exactly sure what more it could need. I think S Pen has reached its final stage of evolution, which for those who have to have it, I'm sure is great. Personally, I'm not a stylus user and I don't intend on becoming one. The universe granted me with 5 stylus' per hand, so I don't need any extra. The remote shutter is certainly useful in some occasions, but the S Pen won't ever be a dealbreaker feature for me. S Pen Pro is supported on the device, just in case you have one, too.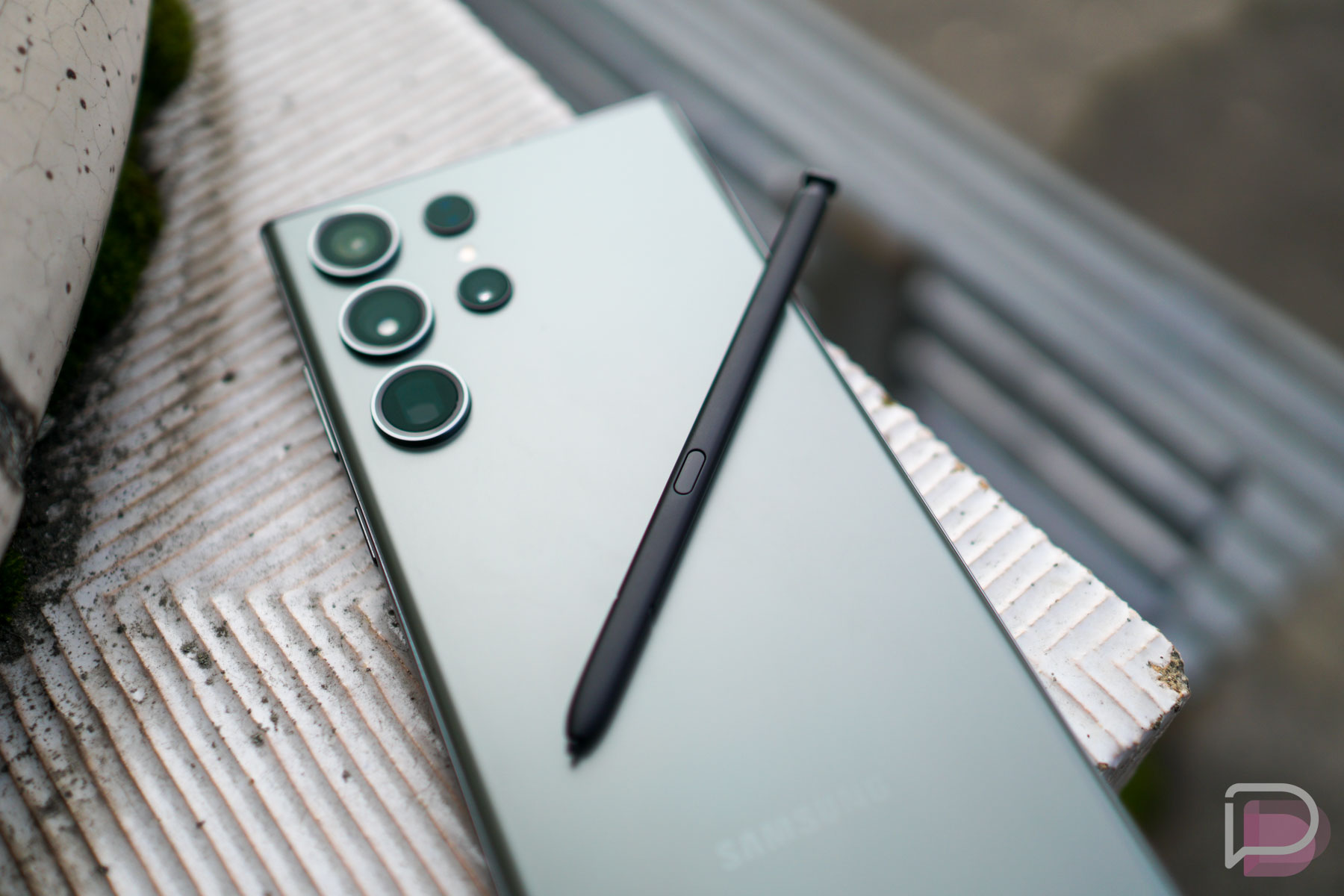 What Could Be Better
---
Software Redundancy, Bloat – Samsung is notorious for software settings redundancy. The company reminds me of Boeing or any other airplane manufacturer. Any setting on this phone can either be accessed from multiple locations or settings for the same area of the phone are sometimes split into separate menus. This has been an issue with Samsung phones for what feels like forever, the feeling of being absolutely lost within the settings menu. It's not fun, and thank goodness for the search function. Without it, you'd never find anything. When One UI was first introduced, it felt polished and slim. As we venture now into One UI 5.1, built atop Android 13, it feels like we have regressed into what can sometimes feel like a bloated mess.
Speaking of bloat, a recent report drew our attention to the actual OS size on these new Samsung devices. In the storage settings for this device, it says that the OS takes up 87GB of space, though, there has been a bit of back and forth on how accurate these numbers are. Whatever the true number may be, the fact that most Android makers have removed expandable storage remains to be an issue for many potential buyers.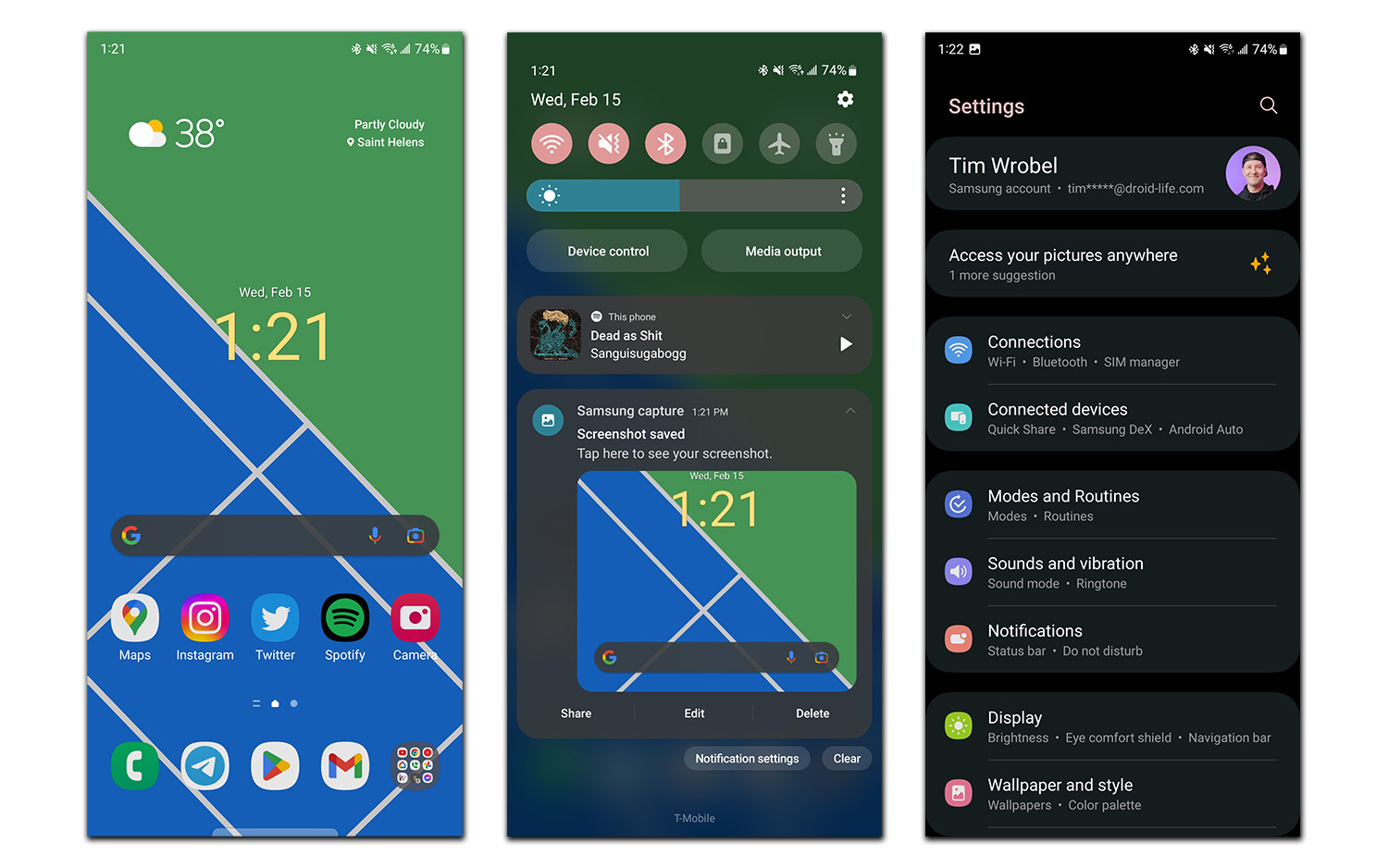 Where the software pleases me is the continued steps towards improved user customization, but technically that's a Google and Android 13 thing. On this device, under the Wallpaper and Style menu, users can enable the color palette, which is stupidly disabled out of the box. If I was Samsung, it's something I'd want to highlight. When enabled, users can choose which colors of their set wallpaper they'd like to highlight throughout the entire OS. It really is one of the best things introduced into Android in some time (first available in Android 12), with Android 13 building even further upon it.
Samsung has also adopted it nicely by having all of its apps support the masked icons feature, but unlike Pixel devices, the masked icons carry over to the app drawer, too. Does it look great when we consider what feels like 95% of developers aren't adopting the masked icons feature yet? No, no it doesn't. But one day, hopefully soon (wink, wink), it won't matter that developers are either lazy or have stopped supporting their apps.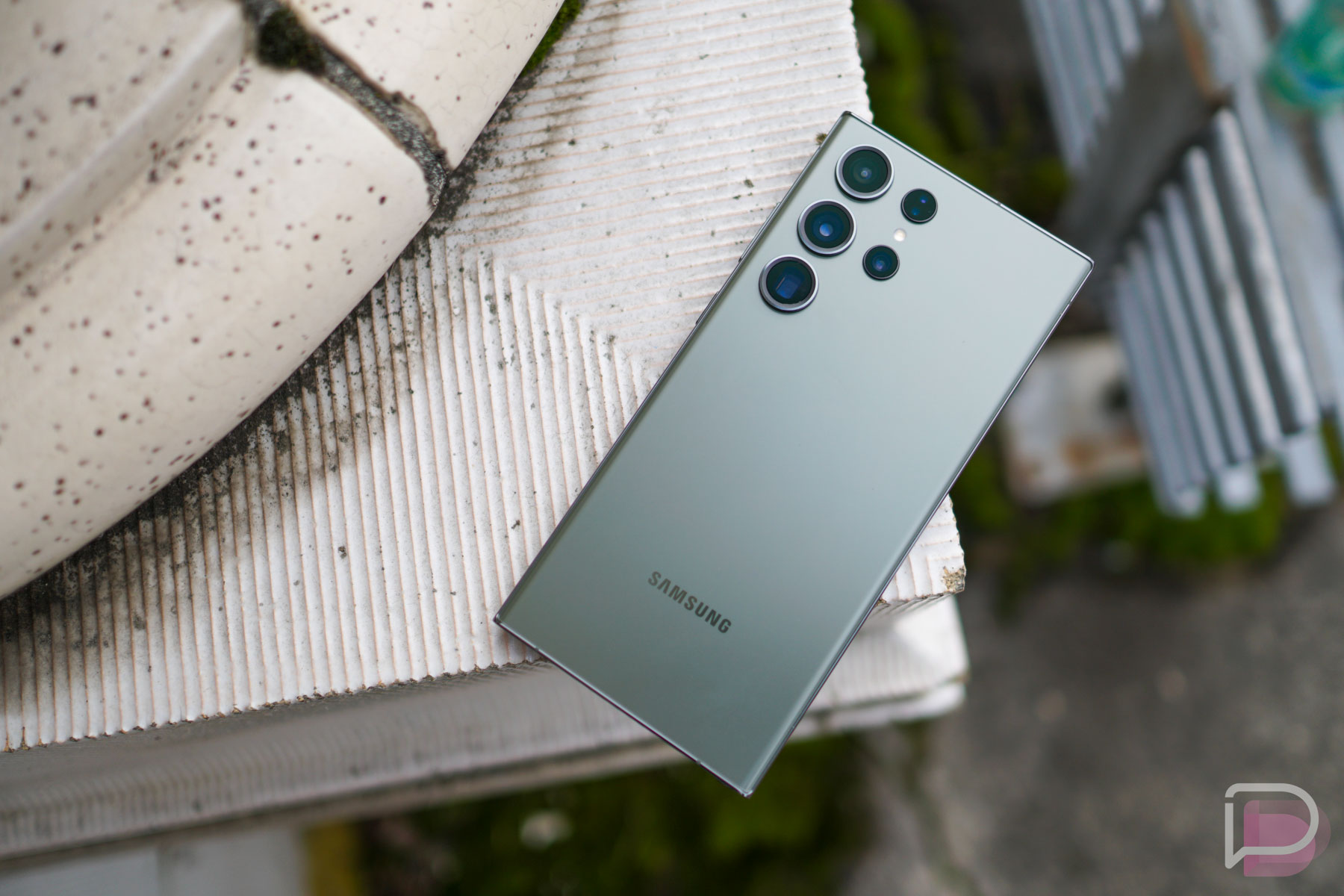 Video
---
Unboxing
First 10 Things to Do
The Verdict
---
I can make this very simple. If you have a Galaxy S22 Ultra, you can skip the Galaxy S23 Ultra. If you have any other device, I recommend this phone. Even to my fellow Pixel fans, this is a really good phone that offers a ton of stuff. If you can't live with One UI, I totally understand. However, if you're on an aging Samsung device or finally getting ready to rid yourself of an old LG phone maybe, this is the super mega phone you want if you consider yourself a power user. For specs, there's nothing better currently out in the Android world here in the US, so for now, Galaxy S23 Ultra is the undisputed King of Android. Haters gon' hate, but this phone is fantastic in all of the main categories: Camera, Display, Hardware, Battery Life, and Software Updates.
If we're looking at device purchases purely from a stance of how long something will be supported, Samsung is currently winning the race. As of now, new Samsung devices get 4 years of Android OS upgrades, plus 5 years of security patches. Even Google doesn't match that. There's no arguing that Samsung devices are good Android investments.