The stars of Samsung's August 5 Unpacked event will undoubtedly be the Galaxy Note 20 Ultra and the Galaxy Z Fold 2. Alongside those, Samsung has another handful of important products, though, many of which will continue to leak uncontrollably over the next couple of weeks.
In the latest set of early reveals, we have images of Samsung's next set of earbuds that we only want to refer to as the Galaxy Beans, even though they'll likely be called Galaxy Buds Live or something more traditional. You can see all three colors below, with the bronze colorway stealing the show. I think it's clear that Samsung is proud of this new color and plans to paint it on everything.
We still don't know much about the beans, but rumors suggest they'll have active noise cancellation and inject at least 4g of protein into your ear with each wear.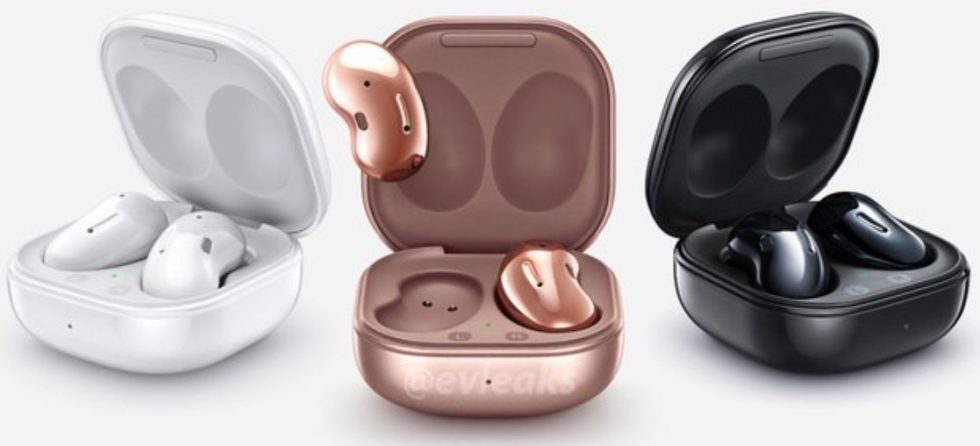 The other big leak today is a short promo video of the Galaxy Z Flip 5G, which the as the name suggests is the 5G model of the already-released Galaxy Z Flip that Tim reviewed here. Honestly, if there are any differences outside of the 5G connectivity in it, I'd be somewhat surprised.
Again, here is that "mystic bronze" color that is going to be everywhere.
— Evan Blass (@evleaks) July 10, 2020
It's Friday.
// @MaxWinebach | @evleaks