Some people out there are much more creative than I am. Like many others, I quite like the look of iOS 14 and its widgets. They look good! Apparently, user dontbeaboot on reddit thought they looked pretty good too and set out to recreate the look on Android.
Using Nova Launcher and KWGT (Kustom Widget Maker), they completed the look and shared it onto the site.
The results will shock you!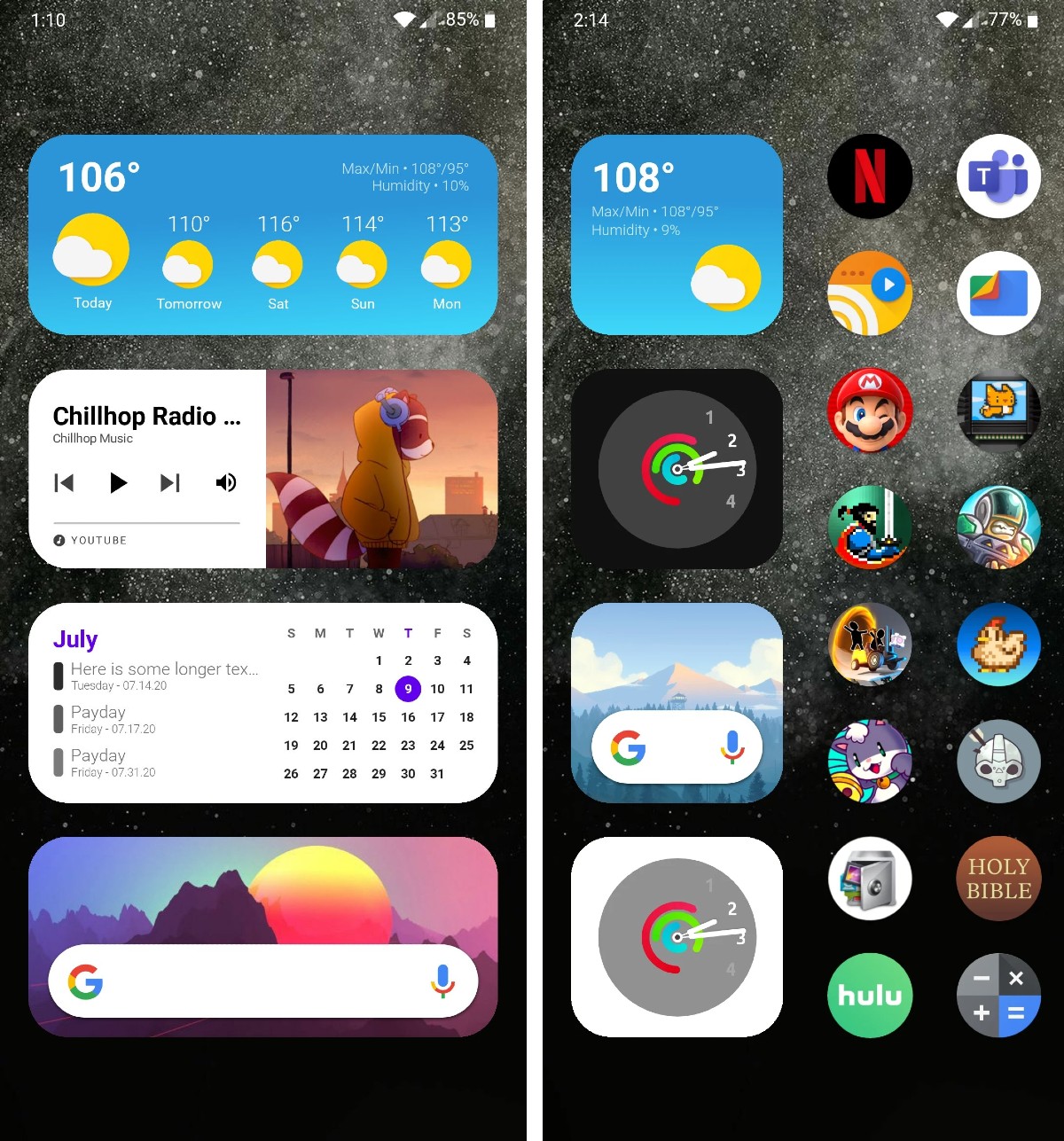 Here's what they wrote on reddit.
I am using Nova Launcher with various settings and KWGT. For the Google Search Widgets, the background toggles between a bunch of backgrounds in a folder of your choosing. Kind of felt this would help keep the Home screen fresh since I'm always searching for stuff. You will need to get some backgrounds you like and put them in the folder of your choice. Also, the Weather widgets toggle between day and night depending on the time of day. Also some of the Widgets are using some of Nova's touch actions. But, you can modify them to do whatever you want.
They aren't lying. Nova Launcher and KWGT have extremely comprehensive settings, allowing users to make essentially anything they want. Personally, I think this looks absolutely amazing.
If you want to give this a go yourself, you can download the necessary KWGT files here. Sadly, there's no real rundown for exactly how to perform the makeover, but I bet with some tweaking about you can figure it out. You will need to download the apps Nova Launcher and KWGT, so don't forget those.
Android's great, isn't it?
// reddit