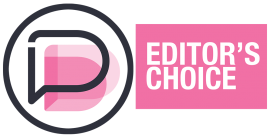 When I reviewed the smaller Pixel 3 a couple of weeks ago, I told you that a Pixel 3 XL-specific review would follow. That's what we're about to dive into here.
I separated them because while the software experience, camera, and availability do not differ, the designs, size, batteries, displays, and prices are certainly different. So, I wanted to spend plenty of time with each to really get a feel for them, rather than rush the two in a single lumped-together review. That make sense?
Whether it does or not let's jump into this mini review of the Pixel 3 XL.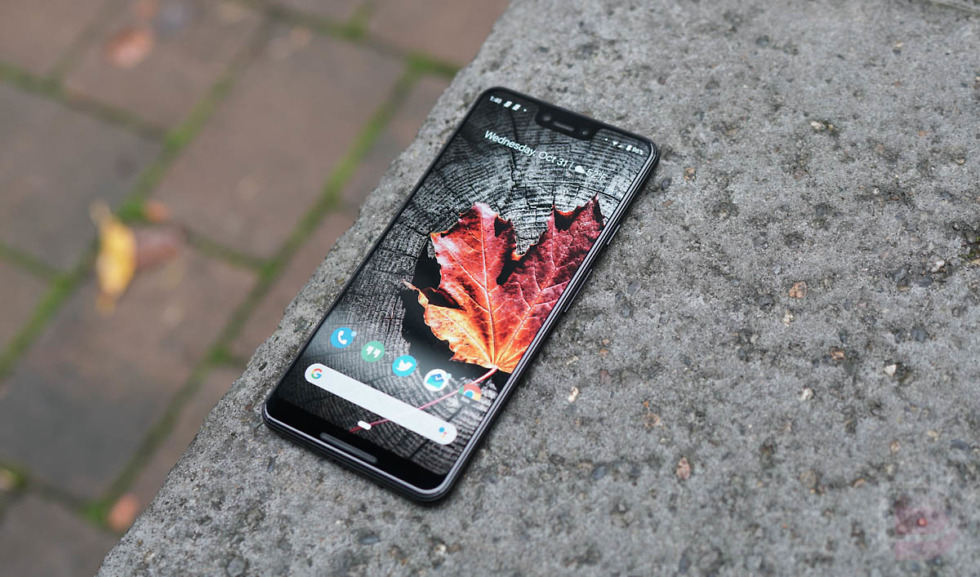 Pixel 3 XL Mini Review
---
Why mini and not full review? Because there really are only a couple of specific differences to look at between the Pixel 3 and Pixel 3 XL. If you want to know about the software experience, the camera capabilities, availability, performance, and and specs, you will find those details at our Pixel 3 review. For this 3 XL review, I want to talk about its display, design, battery life, and if the price is right.
Notch!
Alright, let's get this out of the way – the notch on this phone is pretty bad. It's an eyesore. It looks terrible next to other notches on the market today, especially phones like the OnePlus 6T who are already bringing us baby teardrops. What was Google thinking here? It's obvious they wanted to keep the front-facing speakers and double up the front cameras, so they doubled the width of the notch and made it the worst we've seen to date.
Look, I've been using this phone off and on for weeks and the notch still catches my eye at times. I'm not sure the notch is reason enough to completely run away from the Pixel 3 XL, but it also hasn't just faded from view and my mind after using it as I expected it might. It's there. When the background of your phone isn't black or a dark color, there is a giant notch that you will see.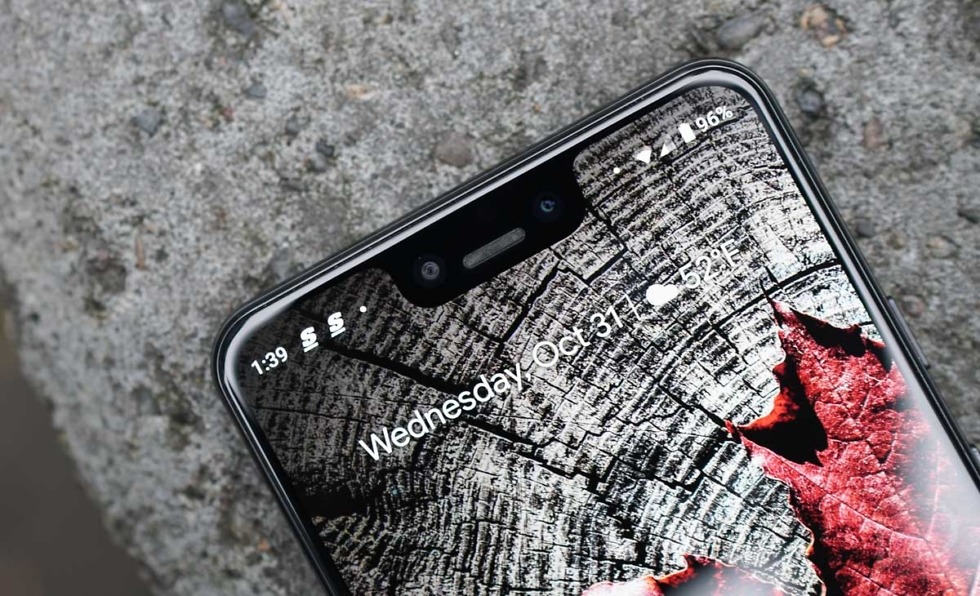 Beyond how it looks, the notch is big enough that it does affect some of the experience too. Because Google moved the clock to the left side and included this giant notch, you only get to see two notification icons at a time now, followed by a little dot to let you know that there are more. That also means that status bar icons get cut and are buried if you want to show more than battery percentage, WiFi, and cellular connectivity. The notch has made it so that you get less information at all times and tend to have to interact with your phone even more. So much for Digital Wellbeing, eh?
And finally, the notch here looks old and behind the times. There is a large chin on this phone that matches the width of the top notch, which I'm assuming Google did on purpose for some sort of balance. Chins aren't the end of the world, nor are notches, but I'm just at a loss for why Google went this dramatic route, during a time where everyone else keeps on slimming things. They said that this gives us more display, but it doesn't really, right? All we got was something not-so-fun to look at and a double-thick status bar that shows us less info.
Design (rest of it)
Now, notch aside, the phone design isn't bad and I'm mostly a fan. It's got that Google look and feel to it, with two tone/texture backside. It feels quite premium, because of the seamless flow of front to back glass with a metal frame in between. In fact, I think Google has done that flow from front to back better than anyone this year. They also managed to fit everything in this new Pixel 3 XL (larger 6.3″ display) into a body that's the same size as last year's Pixel 2 XL. I know there isn't more RAM or a bigger battery, but it does have higher water resistance, wireless charging, and more cameras.
Overall, the phone is large and you'll notice that size at all times, particularly with a case on it. It's not unreasonably large by any means, just know that it doesn't give off that smallish feeling like the Pixel 3.
There aren't squeaks or wiggles or bendy parts – this phone feels super solid. The fingerprint reader is in the right place, it doesn't wobble on a table when you lay it down because of the camera sensor, and the power and volume buttons are easy to interact with. Like the Pixel 3, the Pixel 3 XL is the most put-together phone Google has made to date.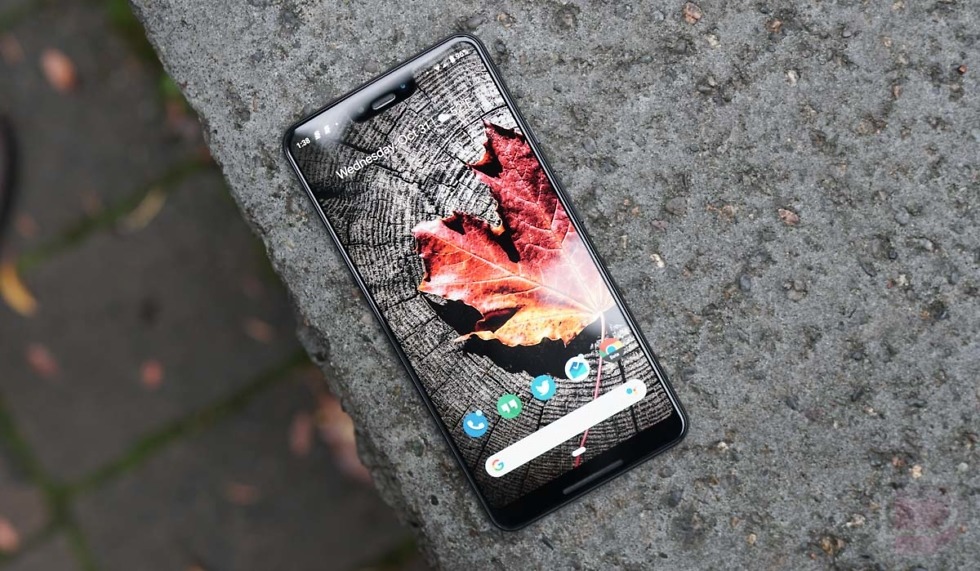 Display
The 6.3″ QHD AMOLED display on the Pixel 3 XL is fantastic. After a year where the Pixel 2 XL was constantly trashed over its sub-par display, Google really went for it here and delivered. It's a Samsung panel that has good brightness levels, sharp colors that you can tune some, excellent viewing angles, and superb touch sensitivity. We often talk about displays that appear to float at the very top of a phone and this is one of them.
Google included Natural, Boosted, and Adaptive color profiles. In order, those go from more muted colors to more vibrant. I've been running my 3 XL on Adaptive to really get a punch because who doesn't like punchy colors?
Videos really pop on this big display, as do all of the incredible photos you'll look at that were taken with its best-in-the-business camera.
I really don't have anything negative to say about the display, other than it can be slightly jarring here and there when your eyes remember there is a notch always staring at you with the saddest of eyes.
Battery Life
The 3430mAh battery on the Pixel 3 XL may be slightly smaller than the 2 XL's, but it has been mostly solid, and by that I mean full-day. Google hasn't worked any special mystery magic with Adaptive Battery on Android Pie here, though. My battery life on most days consisted of 3.5 hours of screen on time and with 30%+ left when I'd go to bed. That's pretty good for me!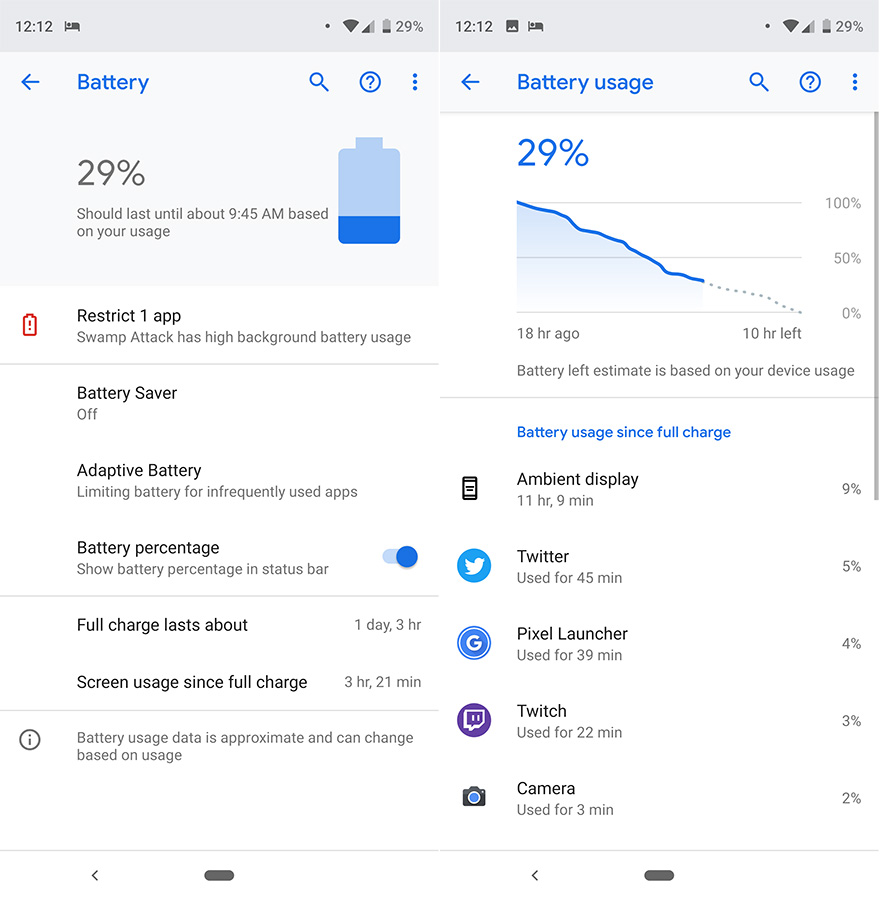 On top of the decent battery life, you've got Google's rapid or fast charging if you need to top off mid-day. That'll get you a full charge in under an hour or hours of use within a few minutes. It has wireless charging too, but the faster speeds are limited to Google-approved chargers which are stupidly expensive. If you aren't interested in their chargers and want to go the cheaper route, you can still wireless charge throughout a day, just not super quickly.
Again, battery life has been fine for me on the Pixel 3 XL. It matches most other phones in the category.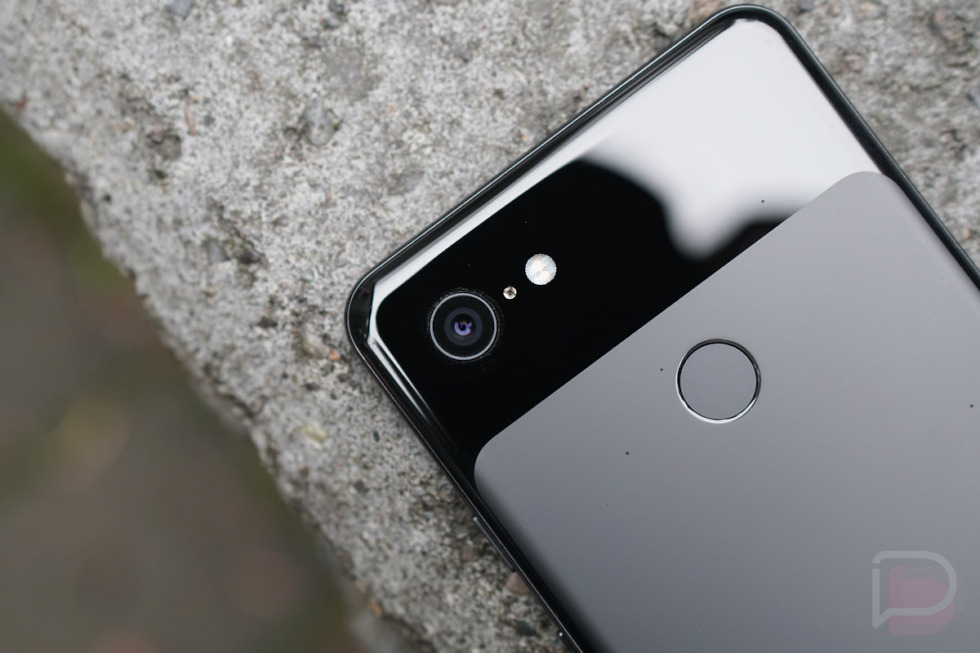 Price
The Pixel 3 XL starts at $899 for 4GB RAM and 64GB storage, then jumps up to $999 for double the storage and same amount of RAM. As I mentioned in my Pixel 3 review, it's missing some stuff that Samsung always puts in its phones that are priced lower or the same. There's no headphone jack, 4GB RAM is low for a phone this expensive, and there's no storage expansion via SD slot. For some, when we think value, those missing items and the high price will be tough to stomach.
Other Notes
Earpiece crackling during calls: The earpiece on my Pixel 3 XL has the slightest crackle in it that can be heard while on calls and there is silence. I really noticed it at first, but haven't so much in recent days unless I really try to find it. I'm not sure if that was the phone warming up or if I've gotten used to it. It's a known issue, though I haven't found it to be something that would cause me to send the phone back.
Speakers: I've seen some complaints about speakers on the Pixel 3 XL, but I have zero. These stereo front speakers are loud and greatly improved over the Pixel 2 XL's. They are overall clearer, especially at higher volumes, and even produce a minor about of bass. It's a night and day improvement. I'm actually impressed.
Video
---
First 10 Things to Do
Tips and Tricks
Pixel 3 or Pixel 3 XL?
---
I said before the Pixel 3 XL ever launched that I'd likely go Pixel 3 because that notch just wasn't for me. After spending a couple of weeks with each phone, I still pretty much feel that way and am excited to go back to the Pixel 3 for a while. I'm worried that dropping down from this large phone will be a bit freaky, since the regular 3 is quite small, but I also just want to look at a notchless display before fully deciding.
With that said, the Pixel 3 XL is a fantastic overall device, just like the regular Pixel 3 is. It has an incredible camera, really-really good display, solid battery life, the best Android experience (in my opinion), improved external speakers, and a unique design. If you can get over the notch and like bigger phones, then yep, this is a phone you would be happy with.