The overwhelming stream of Pixel 3 XL leaks in recent weeks sure has had Pixel fans wondering what the deal with the regular, non-notched Pixel 3 was. It's tough to say why the bigger Pixel 3 was the one that found its way in the hands of Ukranian/Russian phone dealers, but we've now got mostly clean pictures of the little guy for you.
Thanks to a reddit thread that popped up moments ago, we have three solid pictures of the Pixel 3 as well as screenshots that detail some of its specs.
Before we get into the specs, here is the phone!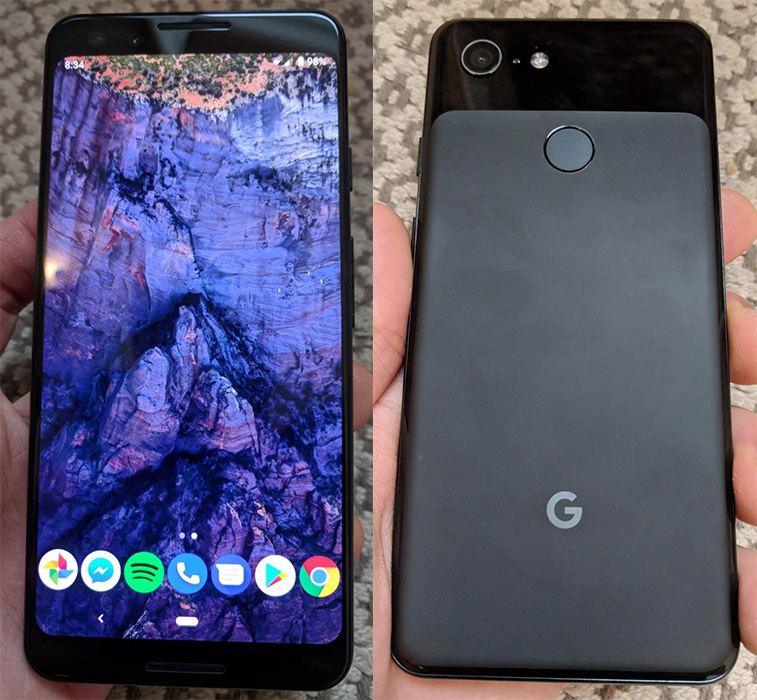 Ahhh, that's the stuff.
According to screenshots included, the Pixel 3 you are seeing above will sport a 5.5″ 1080p display (2160×1080, 440ppi), 2915mAh battery, and dual front cameras at 8MP each. What's interesting is the suggestion from the system info app that one of the 8MP cameras will have a dual aperture setting (f/1.8 to f/2.2). Samsung is doing dual apertures already, so it's not that wild of a feature idea. But it's tough to tell if the app is confused by the two cameras or generally thinks one of them is dual aperture.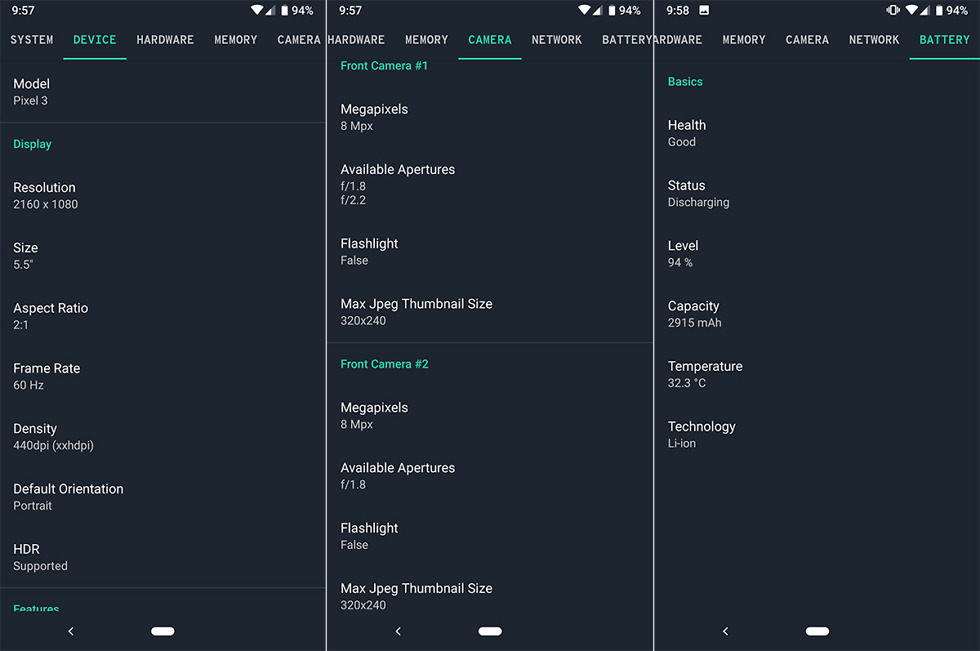 What do you guys think? It sure does look like the Pixel 2 XL from last year, only with a slightly different (glass) back and an extra front camera.
You know what I think – this is the Pixel 3 for me.