Samsung's big teaser for the Galaxy S9 and Galaxy S9+ event on February 25 hints at one thing: a "reimagined" camera. Since we're mostly expecting familiar designs with the new S9 line, it's clear that Samsung is going to try and set itself apart by going all out in the camera department. Thanks to a purported leaked retail box for the S9, we think that may be through a "Super Speed Dual Pixel" 12MP camera with OIS and a variable aperture. That's a significant change for smartphones, and something we haven't really seen but one time before.
As it turns out, the Galaxy S9 and S9+ won't be Samsung's first phones with a variable aperture. That title actually belongs to the Samsung W2018, a ridiculously expensive flip phone that was made for China. It sports a wild set of specs for a flip phone, like an octa-core processor, dual 1080p AMOLED displays, 256GB storage, 6GB RAM, and a 12MP variable aperture camera with optical image stabilization (OIS).
What is variable aperture?
Wait, so what is a variable aperture and why should we care? There are a couple of benefits that I think we'll observe with the phone in hand. For one, at a maximum aperture like f/1.5, the camera should be able to take in more light than most smartphone cameras (V30 was f/1.6 and S8 was f/1.7) and really help in low-light situations. It could also help the Galaxy S9 capture photos with more depth and bokeh. By being able to flip to f/2.4, though, we've got added flexibility in better lighting conditions, where you don't necessarily need all of that extra light that f/1.5 is trying to pull in.
Samsung is achieving this variable aperture with the help of mechanical aperture blades. To get to f/1.5, those blades open up as wide as they can, before closing back down to get to f/2.4. To see that in action, take a look at this awesome GIF.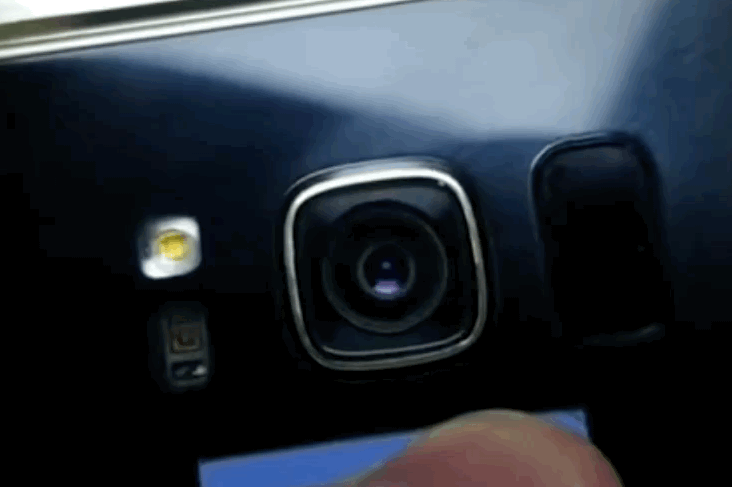 Pretty cool, right? Your current phone certainly can't do that.
Variable aperture mean better photos?
Will it amount to better photos? Samsung has featured some of the best smartphone cameras in history, so I can't imagine this implementation won't work well or they'd probably have scrapped it. If anything, flexibility is the key here, where you'll get a better aperture depending on your lighting conditions, something no other phone can do.
The GIF above was pulled from the video below, for those curious. Again, this is cool.