I know that March 11 is still over a week away and that most of you don't have your Galaxy S7 or Galaxy S7 Edge yet, but that won't stop us from doing our best to prepare you for the day that you do. With that in mind, we think there are 10 items to consider tweaking on your phone once your S7 arrives and you complete the setup process after pulling it out of the box (or if you carrier ships your new phone early). These are the types of tweaks that can extend your storage, make your phone more convenient and secure at the same time, let you sleep easier at night, and change the look of Samsung's TouchWiz.
Below, you'll find the simple list of items, but if you want the full explanation for each, I highly recommend catching the video at the end of this post. Either way, here are the first 10 things to considering doing to your Galaxy S7. 
---
1. Toss in a microSD card
Why? Because Samsung brought back the SD slot to this year's Galaxy line and is giving you the opportunity to up your storage by 200GB. By adding in an SD card, you can really increase the amount of photos, videos, music, and apps that your phone can handle over the next couple of years. If you are confused as to where the SD card slot is located, be sure to check out this post.
2. Switch camera storage to SD card
You will more than likely be prompted to switch over to storing photos taken to your microSD card once it has been inserted, but you may want to double check to make sure that it stuck. If you don't switch your storage preference to the SD card, the chances of you filling up the S7's 32GB of internal storage fairly quickly are pretty high. 12MP photos are big photos that can take up a lot of storage. Plus, if you start shooting video in 4K or taking advantage of Motion Photos, that 32GB (which is really 24GB out of the box) isn't going to last long.
3. Make sure camera Quick Launch is on
Samsung's double-tap-on-home shortcut to launch the camera is still one of the best quick launch camera actions around. On the Galaxy S7, it seems to be faster than ever and so you are going to want this enabled. It should be enabled out of the box, but if you perform a quick double-tap and nothing happens, head into the camera app, open settings, and find the shortcut "Quick Launch."
4. Setup fingerprints for multiple fingers
During the S7's setup process, it will ask you to setup a fingerprint or two to help secure your phone. My suggestion is that you setup four fingers: your two thumbs and your two index fingers. With this setup, you can quickly unlock your phone while in either hand, but also use a finger to unlock it if it's lying on a table.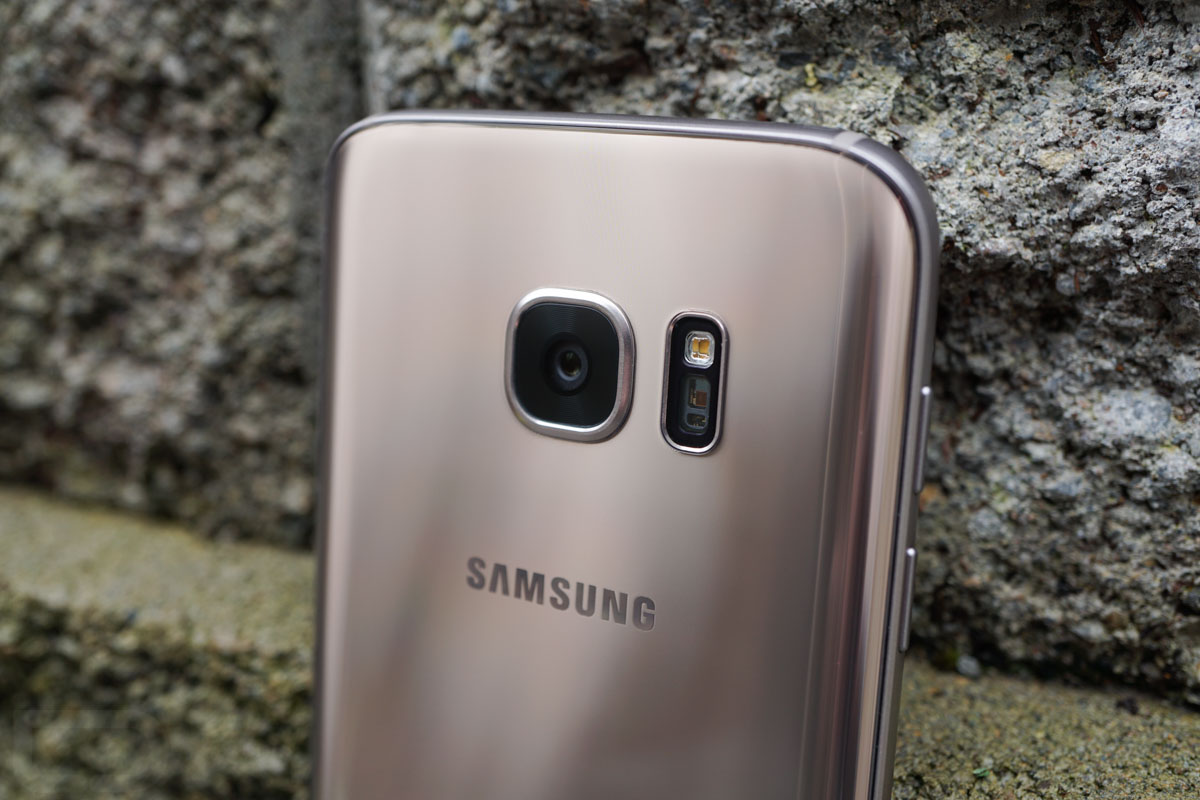 5. Turn on Always-on Display
Always-on Display is one of Samsung's new features that keeps a portion of the screen lit up at all times to show you the time, date, battery percentage, and select notifications. This is a feature that all phones should have, because it allows us the freedom to not have to touch our phone the dozens of times per day that we currently do to do something as simple as check the time.
On my S7 it was disabled out of the box. In order to enable it, head into your phone's Display settings and look for "Always-on Display."
6. Disable all the bloatware you don't need
Depending on the carrier model of your Galaxy S7, you may have more bloatware (pre-installed apps) than others. The T-Mobile variants of the S7 and S7 Edge do not come with much, but expect the AT&T and Verizon versions to include upwards of 20 apps that you want no part of. The quickest way to disable or uninstall these is to open the app drawer, hit the "Edit" button in the top right corner, and then start tapping on the "-" icons over each app.
7. Clean-up home screens
Similar to the bloatware situation, there is a good chance your home screen setup out of the box will be full of garbage you'd rather not see. A simple long press on your home screens takes you into a zoomed out view where you can delete full pages if you want, or you can zoom it back in to grab individual items. That zoomed-out view also lets you quickly turn off the Flipboard panel to your home screen's far left.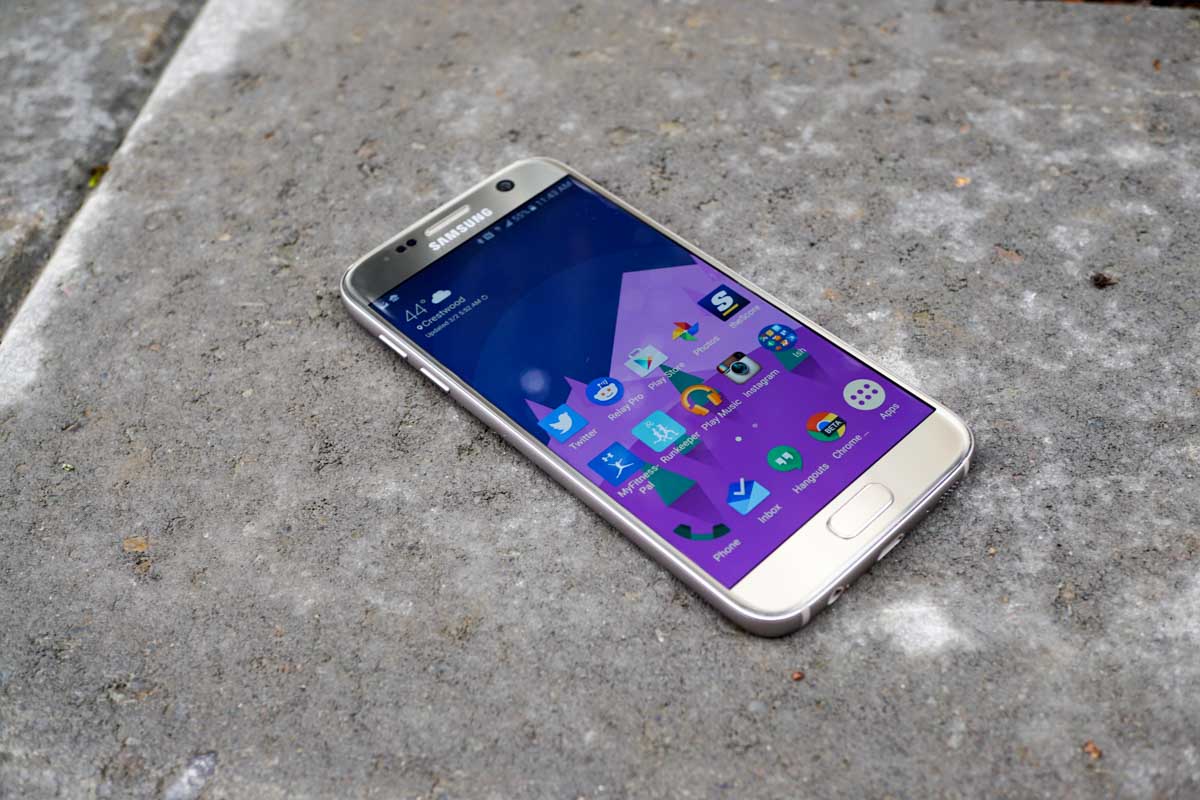 8. Customize your favorite settings
In the settings menu, Samsung allows you to pin up to 9 of your most-used settings for quick access. This is one of my favorite TouchWiz features, as I'm the type to jump into various system settings (Battery, Display, Storage, Applications Manager, etc.) throughout a day. All you need to do is open your settings, tap the "Edit" button in the top right, and then go about selecting your favorites.
9. Setup Do Not Disturb mode
I'm a huge fan of Do Not Disturb mode. I'd recommend setting it up, if anything, for night time, when you probably want a good night's rest without being interrupted by notifications. Mine is setup to kick on at 11:45PM every night and turn off at 6:00AM the following morning. I allow calls from my favorites list to sneak through, along with alarms, but not much else. You can customize all of this of course, through the "Sounds and vibration" menu in settings.
10. Checkout some themes
With last year's Galaxy line, Samsung opened up TouchWiz to themers, which gave its customers the opportunity to really change the overall look of the software experience. If you aren't a fan of Samsung's stock TouchWiz color scheme or icon set, a theme could really freshen things up. There are free and paid themes, and they all seem to tweak items including the notification shade, dialer, settings menu, etc.
To access themes, you'll find an option in the settings menu, but also as a shortcut after long-pressing on your home screen. Let us know if you find any good ones!
---
[responsive_vid]
ADDITIONAL COVERAGE
---