With apps and games out of the way, you may be curious what our favorite Android devices of the year are? No? That's rude and we are going to tell you anyway because 2015 is coming to a close in a matter of hours it seems and we like to look back and reflect on these types of things.
The phone of the year battle probably won't shock you, since we recently released a list of the Android phones you should consider buying. The tablet, though, that may surprise you a bit once you jump below. We also tackled our wearable of choice for 2015, should you be in the market for some wrist candy.
Now are you ready to see what our favorite Android devices of 2015 are? Well, here you go. 
---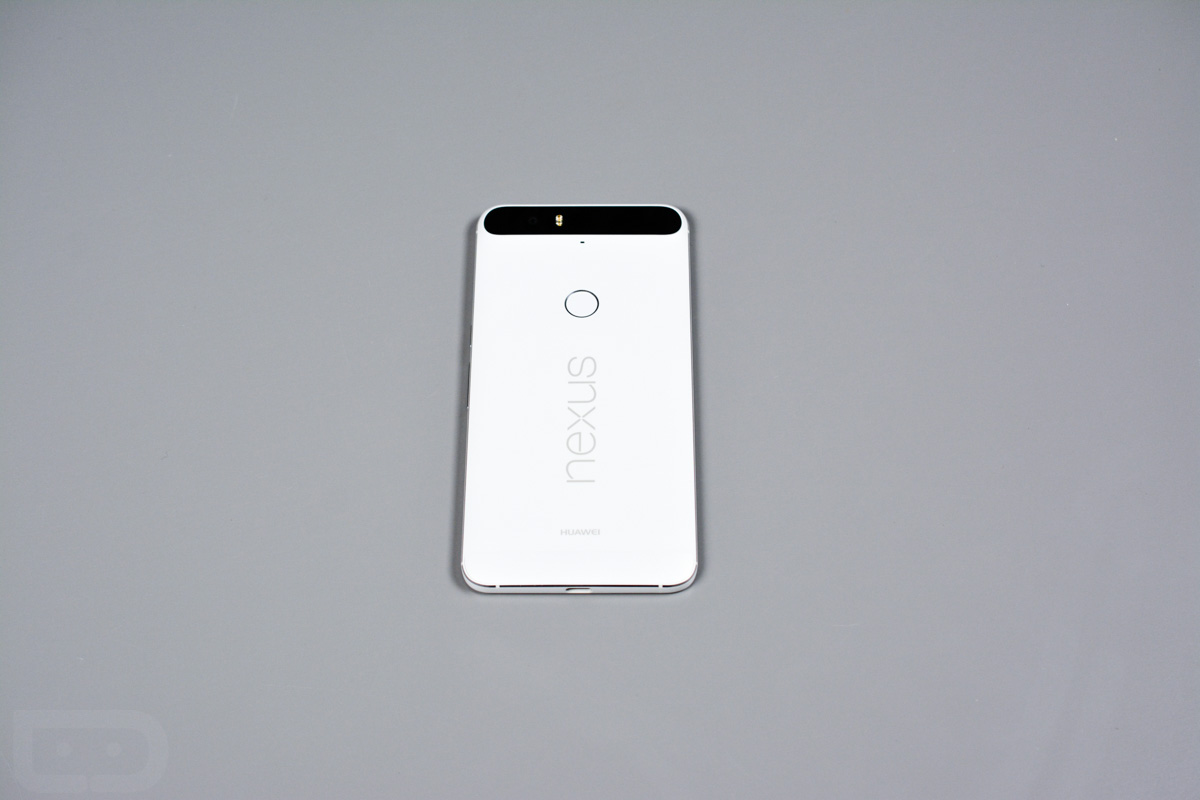 Phone: Nexus 6P
No shocker here, right? A month ago, we told you that Google's Nexus 6P was the best Android phone you can buy today. Since nothing else has come out since then that can take its spot and the phone hasn't exploded or punched either of us in the face, it remains our favorite Android phone of 2015.
There is just so much to like here and very little to dislike. I don't want to get into the "perfect phone" conversation, but this phone really is about the closest we have seen to one. If you can handle its size, I don't know that you will find another fault.
For me, the Nexus 6P has almost every thing I look for in a phone. It has looks, a premium feel in hand, a fantastic camera (seriously, it impresses me more every day), the purest version of Android, the newest version too, a beautiful display, outstanding battery life, fast charging, connectivity on every carrier, and a price that is quite good, especially when you start to consider it to be the best phone you can buy today. Google did something really right with the Nexus 6P.
Runner Up: Galaxy Note 5
Again, no shocker here, as this was our runner up in the best Android phone you can buy post from a month ago, but I also need to say again that this was one of the closest battles I can think of in recent years. And look, if the Galaxy Note 5 had Marshmallow already, it may have jumped past the 6P.
With the Galaxy Note 5, you get the best phone Samsung has ever built. It's big, but it doesn't feel big thanks to its incredible design. It has premium materials on top of premium materials, and doesn't skimp anywhere. It has fast wireless charging (it's the first to do so), tons of RAM and Samsung's most powerful processor, access to Samsung Pay (a true mobile payment game-changer), and one hell of a camera. But it also includes an S Pen, solid battery life, fast wired charging, and the best display in any mobile phone. The only issue with this phone is its software, which just isn't as good as what Google is doing with stock Android.
---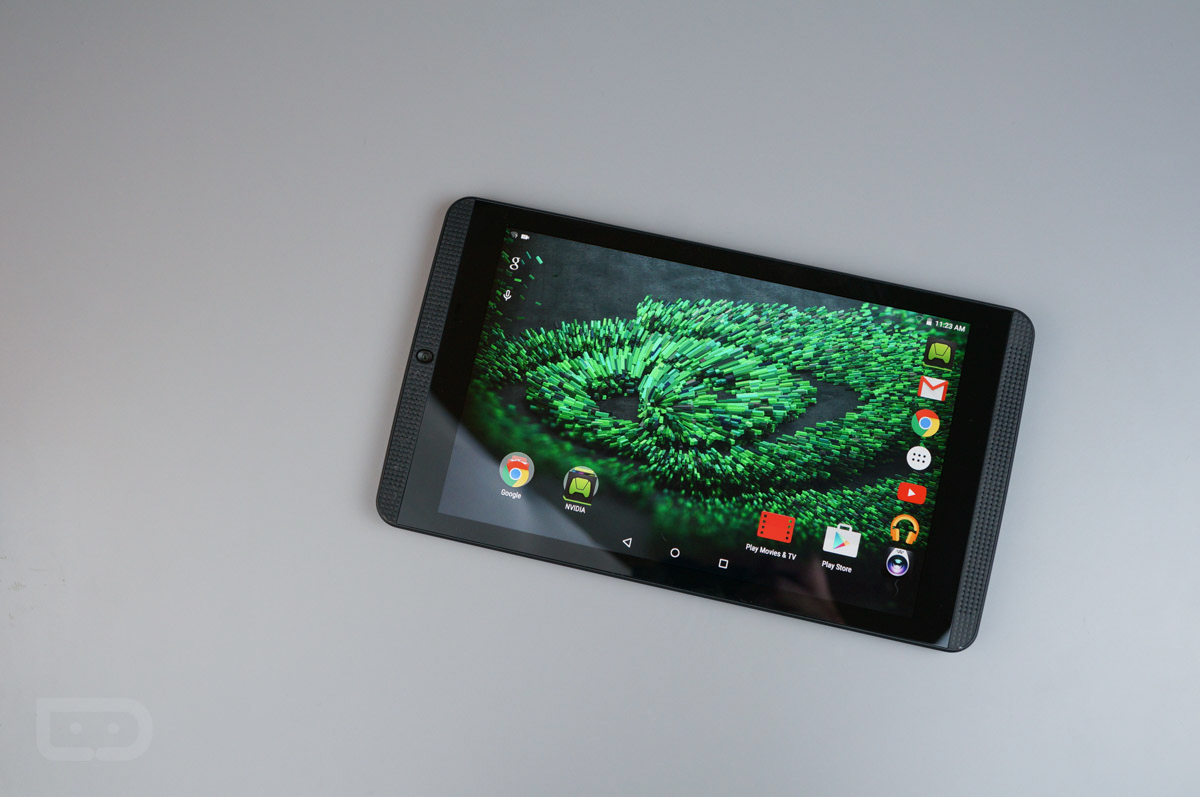 Tablet: NVIDIA SHIELD Tablet K1
In terms of overall value, I don't think any tablet offers what the SHIELD Tablet K1 from NVIDIA brings to the table. Whether you are working on documents while mobile or want to crush a bit of gaming, the SHIELD Tablet K1 offers a good mix of performance and aesthetic appeal. Priced currently at just $199 ($59.99 extra for SHIELD Controller if you need one), you would be hard pressed to find a better deal on a top notch Android tablet.
Not only can the tablet play your favorite games from Google Play, but NVIDIA brings GeForce Now support to the device for the more hardcore gamers among us, and with the company's track record for updating devices, we would say this tablet might be one of the best investments, after the Nexus and Pixel devices from Google.
Runner Ups: Dell Venue 8 7840 and Google Pixel C
In the tablet category, after the SHIELD Tablet K1, two other devices come to mind when we are talking best of. That would be the Dell Venue 8 7840 and the Google Pixel C. The Venue 8 7840 was released in early 2015, so it is hard to say how much longer the device will receive support, but at this moment, I would say it is easily the best looking Android tablet ever produced. With a gorgeous display and strikingly thin design, you will be turning heads with this device. You can purchase this device straight from Dell for just $299.
Recently, Google released the Pixel C, a completely in-house designed and produced tablet, carrying quite a hefty price tag. Looking past the numbers, the Pixel C is a great tablet, full of power, and it features a gorgeous build. Being made solely by Google, you can expect it to receive very timely updates, and will likely be one of the first devices to support Android's native multi-window feature that is rumored for next year. As for tech investments, the Pixel C would be a good one for tablet lovers. The only downside, if it could be labeled as a downside, is the price. The Pixel C starts at $499, and to complete the experience, you will need the Pixel C Keyboard, which is another $149.
---
Wearable: Moto 360 (2nd Gen)
We were big fans of the original Moto 360, so it's no surprise that we are once again fans of this year's smartwatch from Motorola. The Moto 360 (2nd gen) gives you almost everything you could ask for in a wearable at this point – a round case, style for days, custom designs, so many damn options, different sizes for different wrists, performance, battery life, and a price point that won't break your Android bank.
Value and personality seem to come to mind when I think of this Moto 360, even though it isn't cheap by any means. I think value and personality because you get to make a watch yours with little extra cost. No other smartwatch allows for to make a watch just as you would envision it. From the color and size of the case, to the texture of the bezel and material of strap, Motorola lets you do you. Thanks, Moto.
Runner Up: Huawei Watch
For being Huawei's first dive into the Android Wear category, the Huawei Watch is a fantastic device. For features and functionality, it is essentially on par with everything the Moto 360 (2nd Gen) can do. The only reason it did not score higher marks with us is because Moto Maker is just too clutch with regard to customization. In addition, Huawei's pricing, for an Android smartwatch, is a bit steep. While the company came out of the gate claiming that its device was not made for the early adopting techies, given its higher retail price and fashion-first appeal, then who did they expect to purchase it in the first place? If Huawei can come back next year and deliver the same quality with a cheaper price, the Huawei Watch could beat out the Moto 360.
---
Those are our Android devices of the year. What are yours?