The Pixel 8 and Pixel 8 Pro are less than a week old and won't be in your hands for another few days. I point that out only because we are now going to (already) start talking about Google's next phone, the rumored Pixel 8a, codenamed "akita."
The leak of the Pixel 8a today arrives from @onleaks in early render form, showing off a design that matches up closely to the other new Pixel 8 phones and a previous Pixel 8a leak. It's rounder, has a rose-colored hue to it, a camera bar that is thinner, and yeah, that's really all it shows.
Renders like these almost always show up from accessory makers who leak the plans of the phone, so the dimensions are typically spot on. According to the leak, the Pixel 8a measures in at 152.1 x 72.6 x 8.9mm, which would make it essentially identical in size to the Pixel 7a. The only real differences are going to be the added roundness to the corners to make it more comfortable to hold, but overall, it'll be a familiar device in the hand.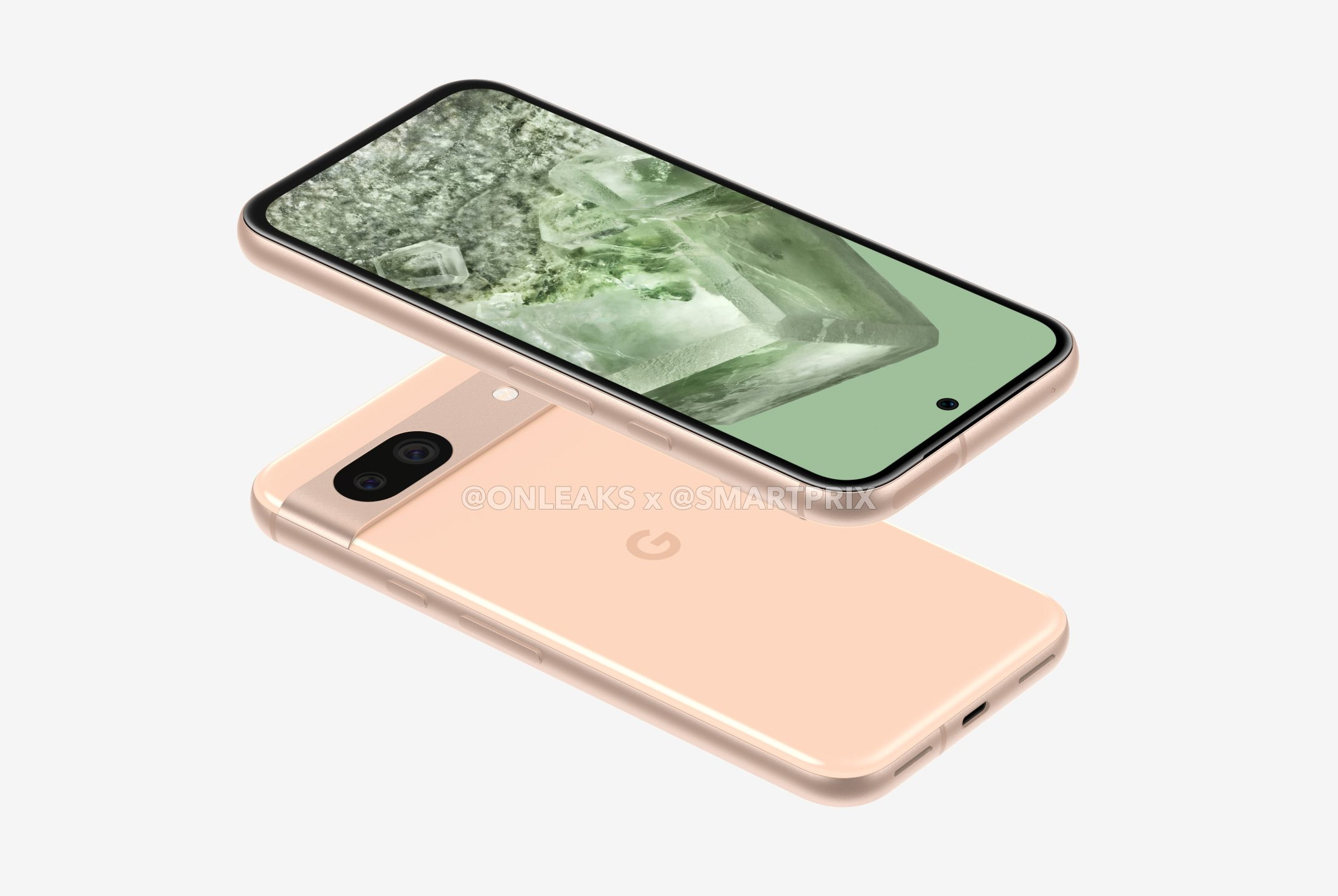 The front of the device shows off a display with a bit of a chin at the bottom and a centered camera hole up top. Google brought an OLED on the 7a and so I can't imagine they would change from that for this new model. With the Pixel 8 jumping up to 120Hz, my guess is that we'll see a similar 90Hz panel once again on the 8a like we had on the 7a.
On the back, we have the camera bar with dual camera cutout and flash. We aren't seeing the temperature sensor of the Pixel 8 Pro or a third lens, which isn't surprising at all. The A-Series is Google's budget line and it wouldn't have those high-end features.
Finally, we have a USB-C port on the bottom and a SIM tray on the left side, so we still aren't moving to an eSIM-only world from Google. Thank you, Google.
Last year's Pixel 7a was priced at $499 and shipped in early May. That's probably a good price point and date to tentatively mark on your calendars for the Pixel 8a.
// smartprix