Google is readying the launch of the Pixel 8 and Pixel 8 Pro, which you are well aware of by the sheer volume of leaks in recent days. Once that October 4 event wraps and the pre-orders go live, we already believe that Google is going to offer you a free Pixel Watch 2 if you toss out some cash for a Pixel 8 Pro. But what about a freebie with the Pixel 8?
The latest intel suggests Google will offer a solid freebie with the smaller Pixel 8, only it won't be a Pixel Watch 2. According to a leaked promo image from @rquandt, it looks like Google will instead offer its wonderful Pixel Buds Pro with the Pixel 8. That's not a bad freebie if it is indeed free.
The Pixel Buds Pro are excellent earbuds (our review) that typically carry a retail price of $199.99. These would be a huge upgrade in bundle option over previous bundles. Google has given away Pixel Buds A-Series in the past, which are fine buds, but no where near the quality of the Buds Pro. Last year, they also offered up $100 and $200 credits (depending on phone pre-orders) that could be exchanged later for accessories or other devices on the Google Store. There's always a chance they do something similar this year as an alternative option to the buds and watch.
So if these deals are available here in the US, you would get Pixel Buds Pro for free ($200 value) with the purchase of a Pixel 8 and a Pixel Watch 2 for free ($350 value) with a Pixel 8 Pro pre-order.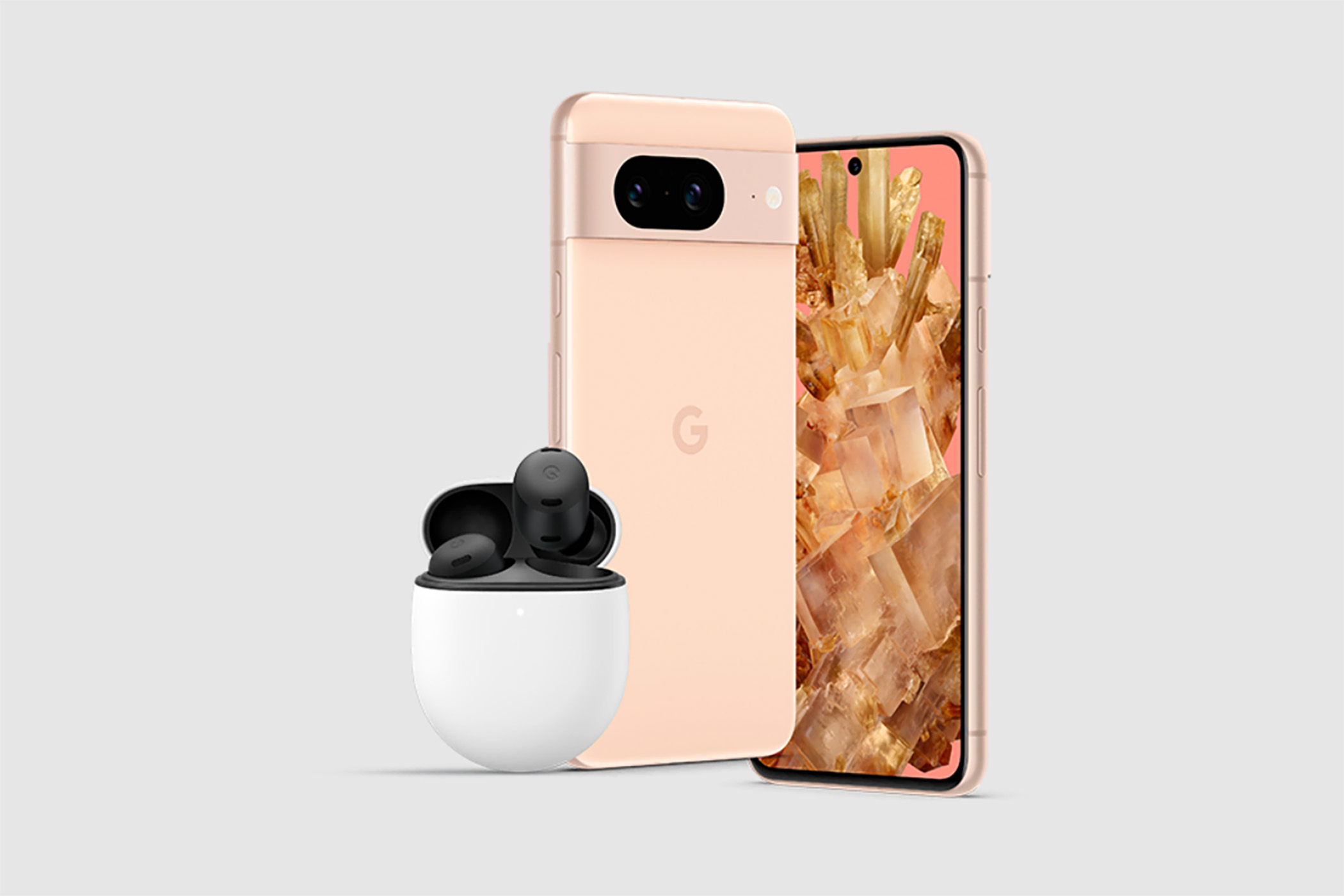 Which way we leaning at the moment? The Pixel Watch 2 freebie with the Pixel 8 Pro is next-level, but the price of the Pixel 8 with free Pixel Buds Pro is really solid offer as well. I guess it all comes down to final prices that we need confirmed by Google, as well as how big that 8 Pro feels in the hand with its flat display and round corners.