In addition to the Galaxy Flip 5 and Galaxy Fold 5, Samsung is expected to announce their next watch line-up at their Unpacked event on July 26. Those watches should be the Galaxy Watch 6 and Galaxy Watch 6 Classic, both of which have leaked in renders on a handful of occasions through today.
If you've kept up with appearances, we have a bit of information to add to the story. Thanks to a retailer leak out of Korea, we now know the sizes that you'll be able to choose from once you realize you need a Galaxy Watch 6 on the wrist.
According to Funshop, the Galaxy Watch 6 will come in either 40mm or 44mm sizes, while the Galaxy Watch 6 Classic will see 43mm and 47mm cases. Those sizes stand for both Bluetooth and LTE models.
Wondering what to do with that info? Well, the Galaxy Watch 5 came in those same 40mm and 44mm sizes, so if you own one of those, you know what to expect. The Watch 6 should look like the Watch 5 and Watch 4 as well.
Where this situation changes some is in the Galaxy Watch 5 Classic. We don't have a true reference from the Watch 5, because there wasn't a Galaxy Watch 5 Classic, but there was a Galaxy Watch 5 Pro with 45mm case. The Galaxy Watch 4 line did have a Classic and its sizes were 42mm and 46mm, so we are increasing case size slightly. That's probably not the end of the world, but 47mm is going to be a big boy.
We still buying new Galaxy Watches every year or have they held up since bringing back Wear OS?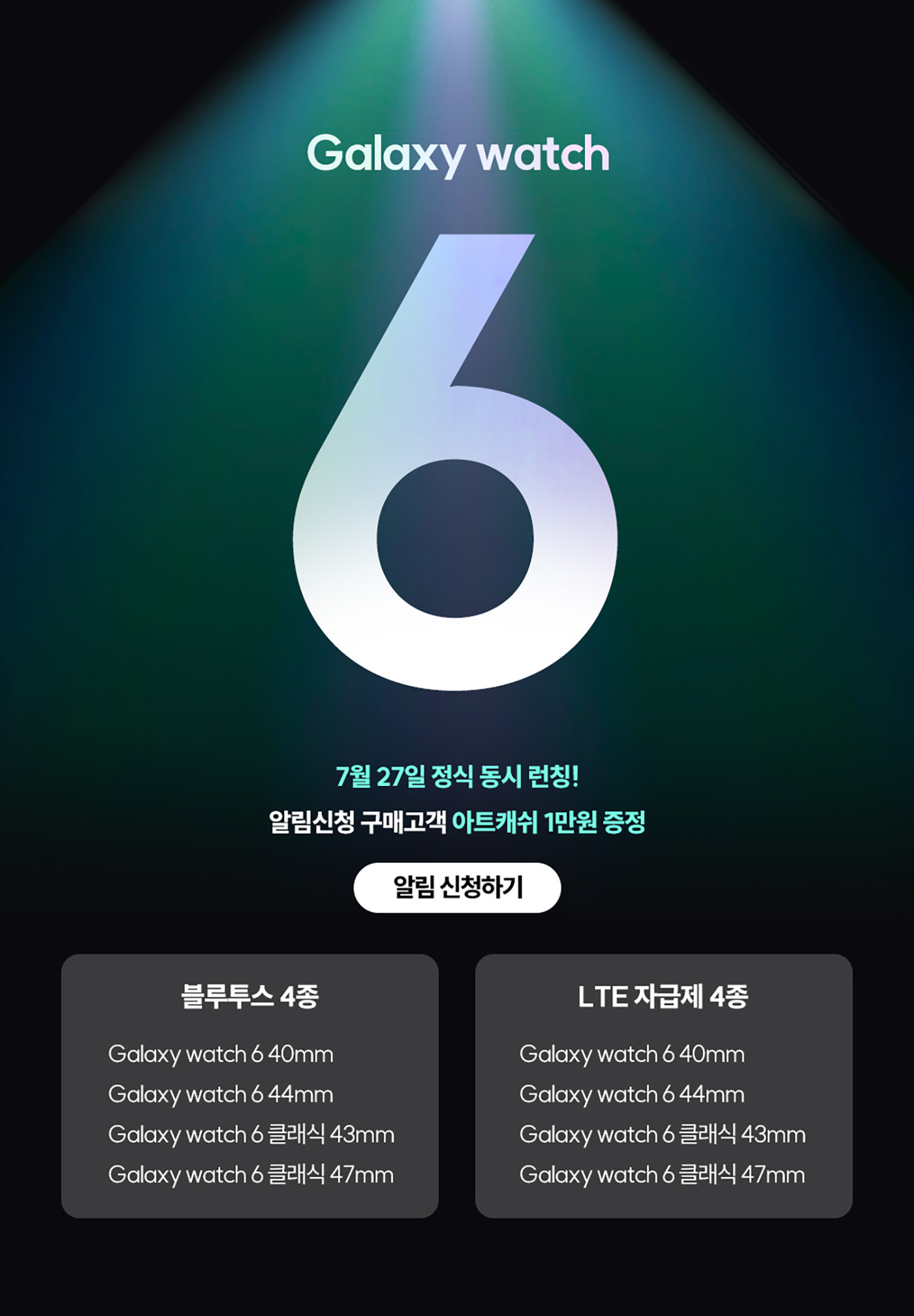 // SamMobile