You've waited long enough – the June Pixel Feature Drop is official!
Google announced the latest Pixel Feature Drop today alongside this month's Pixel update, which also happens to be a big Quarterly Platform Release (QPR). This is a big Android 13 update that should fix dozens of bugs, while also adding in a bunch of new features.
Looking through the list of new stuff, I think it's safe to say that this is one of the biggest feature drops to date if you include the Pixel Watch. Yep, the Pixel Watch is getting a bunch of goodies too, which we've talked about in this post.
For this one, let's talk about what's new for your Pixel phone!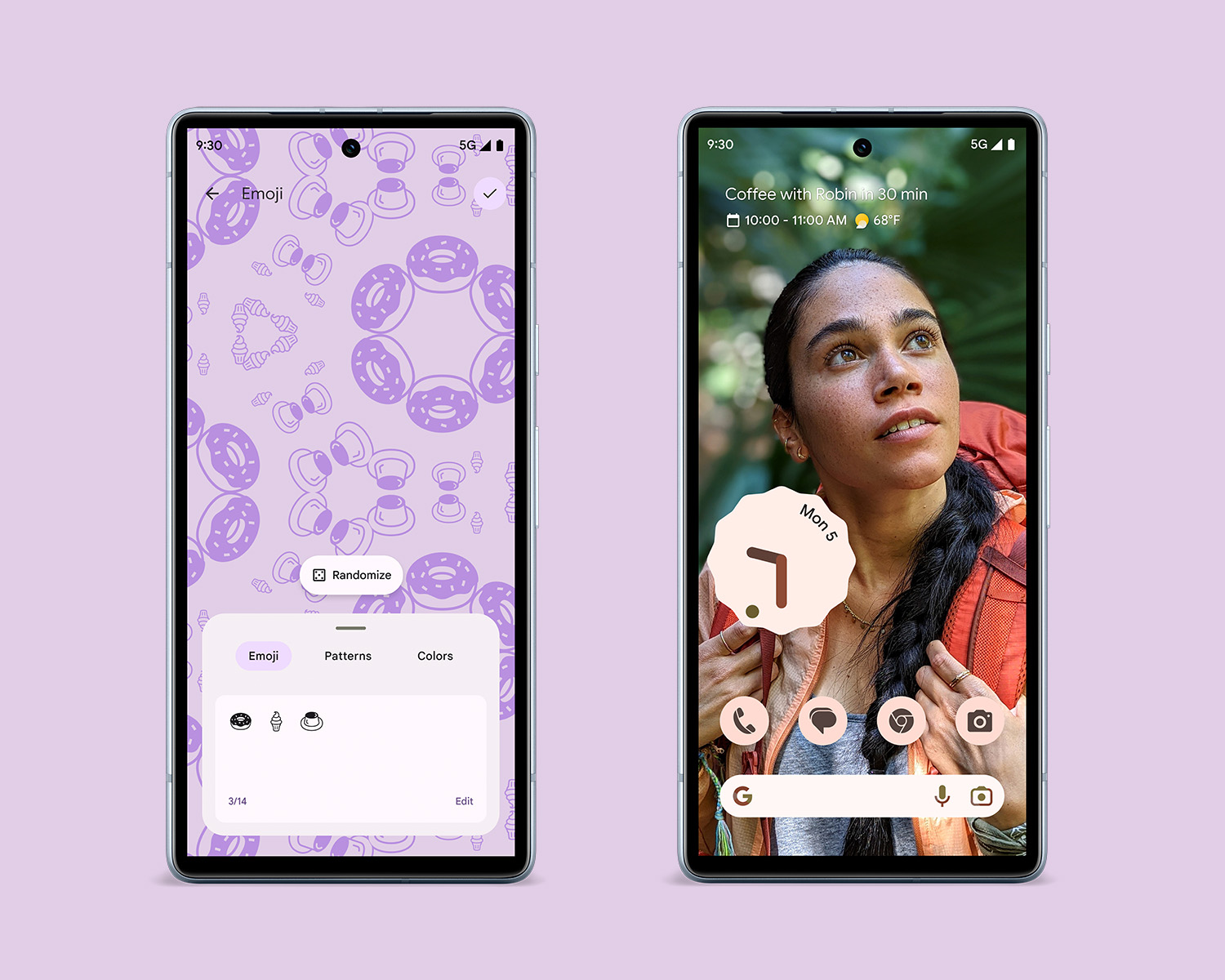 Emoji and Cinematic Wallpapers
One of these might have leaked a bit early last week, but the Emoji Workshop and Cinematic Wallpaper experiences are officially coming to Pixel phones. Emoji wallpapers let you create your own customized wallpapers with your favorite emoji. There are over 4,000 emoji to choose from, as well as different patterns and colors that we've been having a lot of fun with. Cinematic Wallpapers, on the other hand, use the "power of Google AI" to turn 2D photos in dynamic 3D scenes that are a "truly magical look."
Macro Focus video
This is a Pixel 7 Pro exclusive feature, but Google is updating the camera app to let you record video using its macro mode. That should mean ridiculously close-up shots of your favorite tiny objects.
Palm Timer for selfies
For folks with a Pixel 6 and newer, you'll be able to use the palm of your hand now to trigger a selfie timer. Google says that you'll do so by raising your palm to the camera after setting it for 3 or 10 seconds.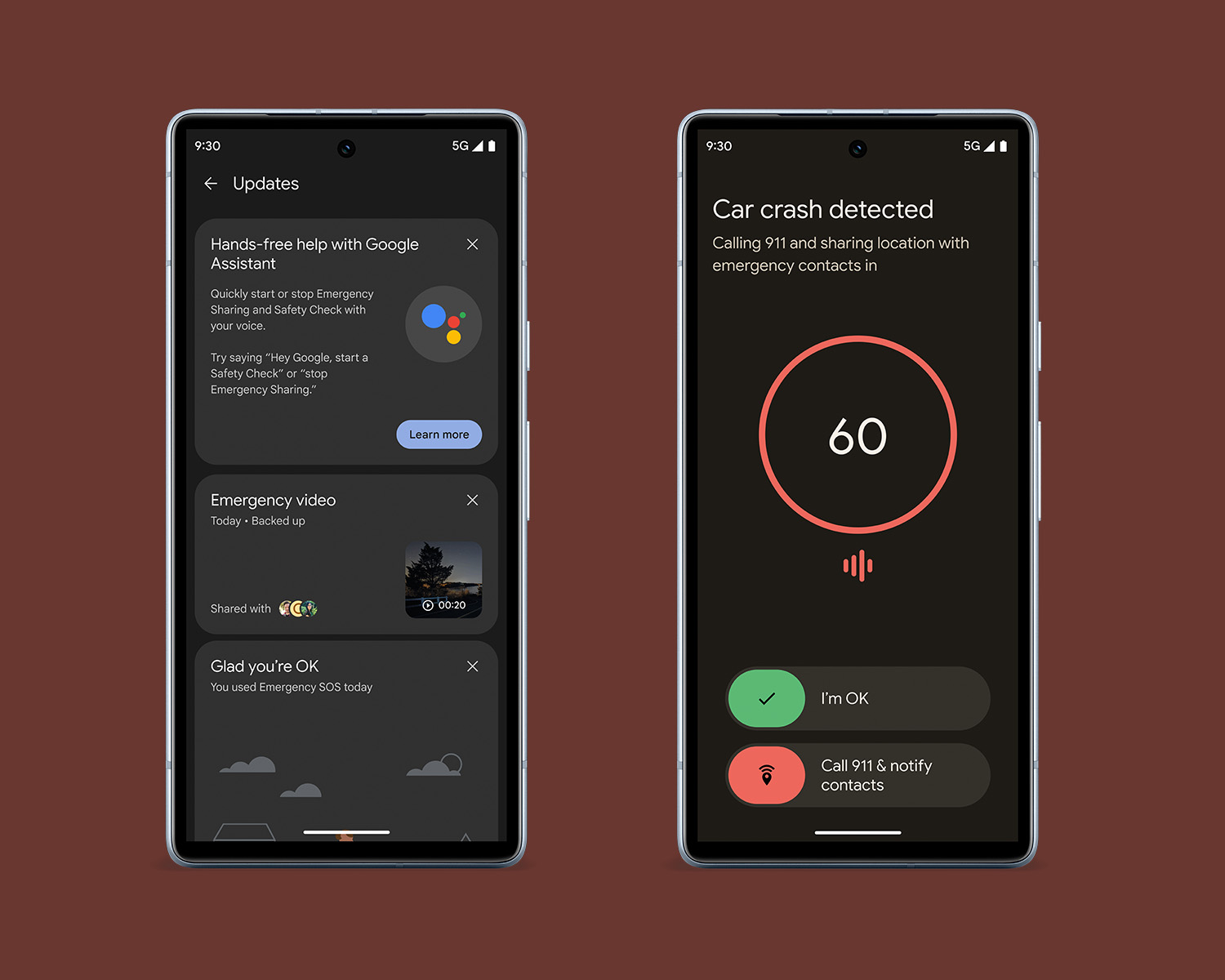 Schedule a Safety Check
Google is adding a new feature called a Safety Check that you tell your phone to run. This Safety Check runs on a timer of your choosing that then checks in with you when the timer runs out. If you don't respond, it will then notify your emergency contacts and share your real-time location with them. To try this just say, "Hey Google, start a safety check for 30 minutes."
Car Crash Emergency Sharing
Google is expanding car crash detection to allow it to contact your emergency contacts and share your real-time location. For years, this feature has alerted emergency services if you are in a wreck, but now it'll tell your loved ones too.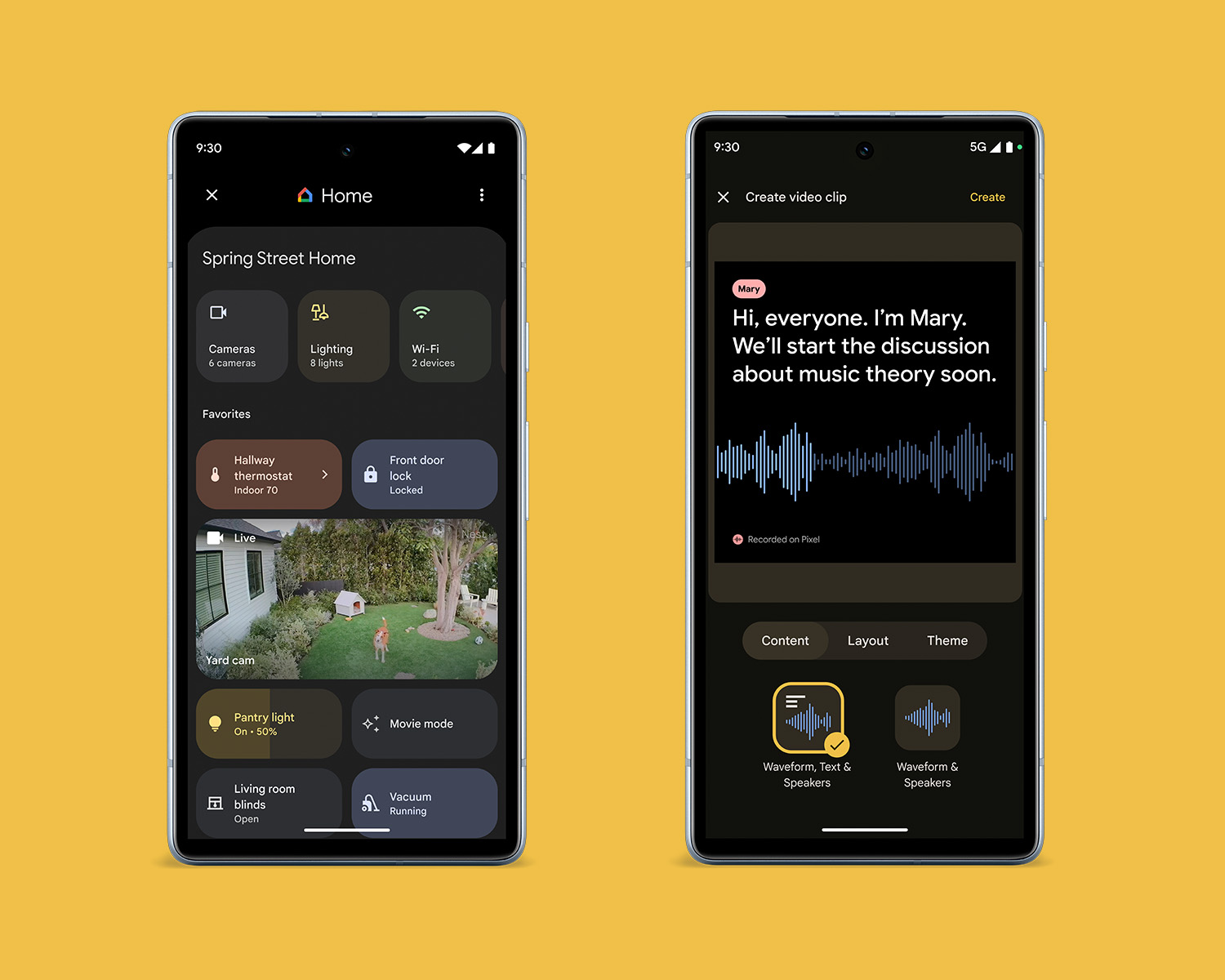 Redesigned Home Panel on Lock Screen
If you are the type to access Google Home from the lock screen, you'll now see a redesigned home panel like the one above to let you control your lights, look at cameras, adjust the temperature of your house, etc.
Recorder gets Speaker Labels
Google's impressive Recorder app gets more impressive with the ability to export transcripts into Google Docs, generate speaker-labeled video clips, and by allowing you to search for specific speakers within recordings.
Smarter Haptics on Pixel 6a and 7a
I'm not sure why this is specific to the Pixel 6a and Pixel 7a, but Google says that both phones now have smarter haptics. Using "Adaptive Haptics," each phone can lower its vibration intensity if it detects that you've set the phone down on a hard surface like your desk or a counter. I believe this launched with the Pixel 7a (in sound settings), so this may be more of an expansion to the Pixel 6a.
Adaptive Charging gets more adaptive
The Adaptive Charging on your Pixel phone "now uses Google AI" to predict when a long charging session is about to start based on your previous charging habits/sessions. If it detects such a session, it'll slowly charge your phone to 100% one hour before it thinks you'll unplug. The goal here is to extend the lifespan of your battery.
New Google Assistant voices
And finally, Google has added two new voice options to Google Assistant, bringing the total to 12.
As is always the case with Pixel Feature Drops, these features will begin rolling out today, but could take weeks before they all show up on your device. Once we get more specifics on each, we'll try to let you know.
// Google