In February of last year, we got our first look at the Pixel 7 and Pixel 7 Pro, courtesy of @onleaks. This week, it's that time again. We're getting our first look at the Pixel 8 Pro, again, courtesy of @onleaks.
In the renders, we can see that there are quite a few changes. The first noticeable change is the camera housing on the backside. Instead of a separation between the camera lenses, Google appears to be placing all three rear cameras under the same piece of glass. We wonder if this will lessen any glass breaking issues? Turning our sights to under the LED flash on the back, there appears to be an additional sensor of some kind, but the report doesn't detail what it might be. Possibly a depth sensor? Your guess is as good as ours.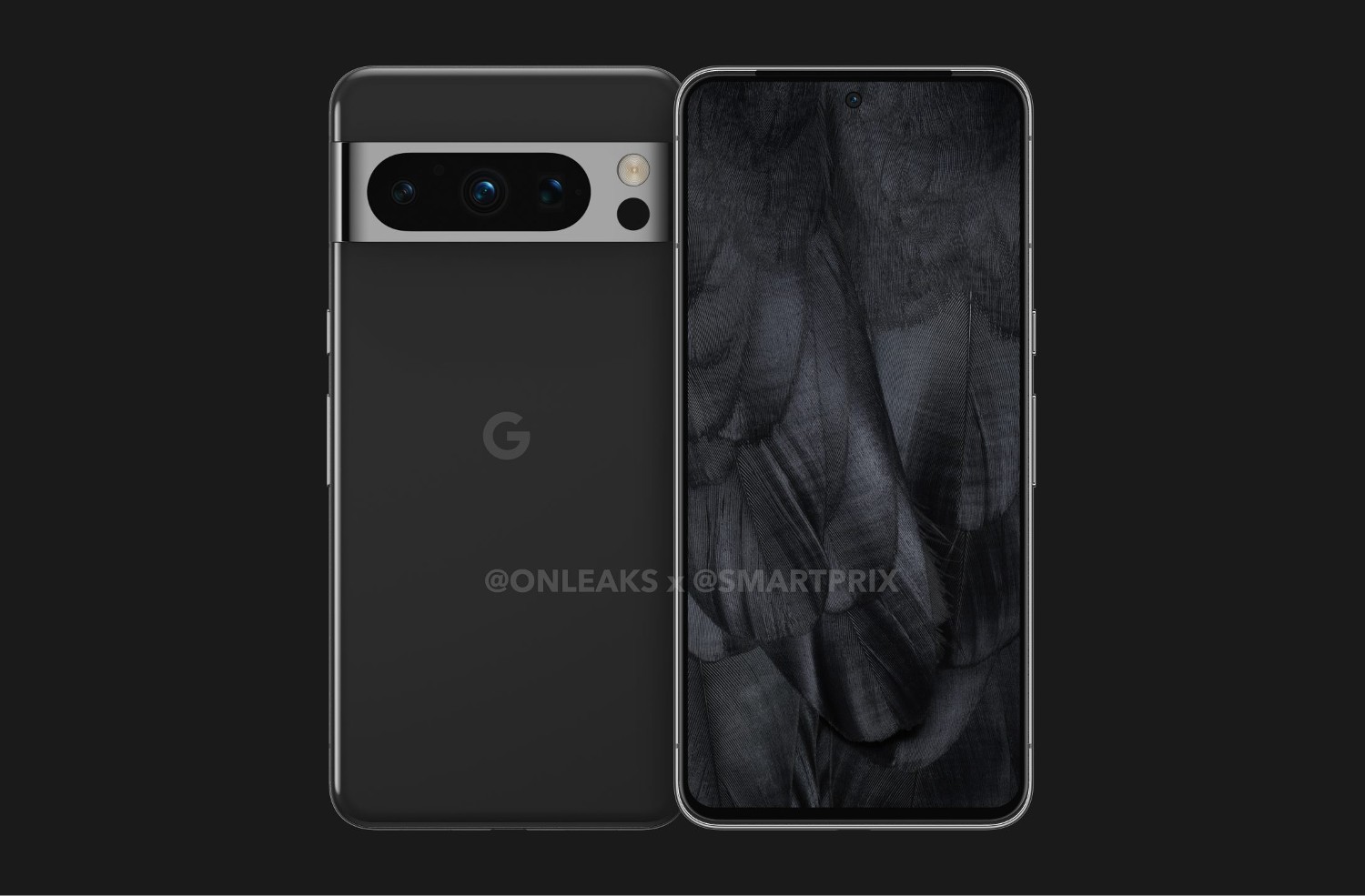 According to the report, it's noted that the flat display's size is 6.7″, the same as the Pixel 7 Pro. EDIT: The original report from @onleaks was wrong and said 6.52″. That has been corrected. 6.52 inches that features increasingly rounded corners. The Pixel 7 Pro has a 6.7-inch display, so if these specs are accurate, we're looking at a display that's slightly smaller. Overall device dimensions are listed at the following:
Pixel 7 Pro: 162.9 x 76.6 x 8.9 mm
Pixel 8 Pro: 162.6×76.5×8.7mm
Needless to say, the Pixel 8 Pro shouldn't feel much different from the Pixel 7 Pro while in hand. For those concerned, the CAD renders of the Pixel 7 and 7 Pro turned out to be very accurate of what Google released in 2022. Given the history of @onleaks accuracy, it seems like a safe bet that this is indeed what we should expect later this year. Personally, I can dig it.
It's expected that Google will tease both the Pixel 8 and Pixel 8 Pro at this year's Google I/O in May. That's soon. Last year, Google did a solid little teaser campaign for its Pixel phones and also showcased them at I/O. It would be nice if they did the same in 2023.
Thoughts on these renders?
// Smart Prix