After yesterday's Google Pixel 8 Pro reveal in render form, you knew the Pixel 8 couldn't be far behind. And here we are. The Pixel 8, also in render form, is here to show design changes over the Pixel 7 and leave us wondering what Google can improve upon.
Like the Pixel 8 Pro, Google is apparently going with a rounder set of corners on the Pixel 8, according to @onleaks who created the imagery here. The overall size of the phone might not change much from the Pixel 7, but that roundness is evident if you look at the image above and then compare it to this shot of the Pixel 7. It's not a huge adjustment, but does look a bit bubblier or like it could be gentler on the hand.
There aren't many other details in this render reveal, but the display is supposed to weigh in at 6.2″. That's a small drop from the 6.3″ display in the Pixel 7. I think there was an early morning mistake that suggested it might be as small as 5.8″, but that error has been corrected.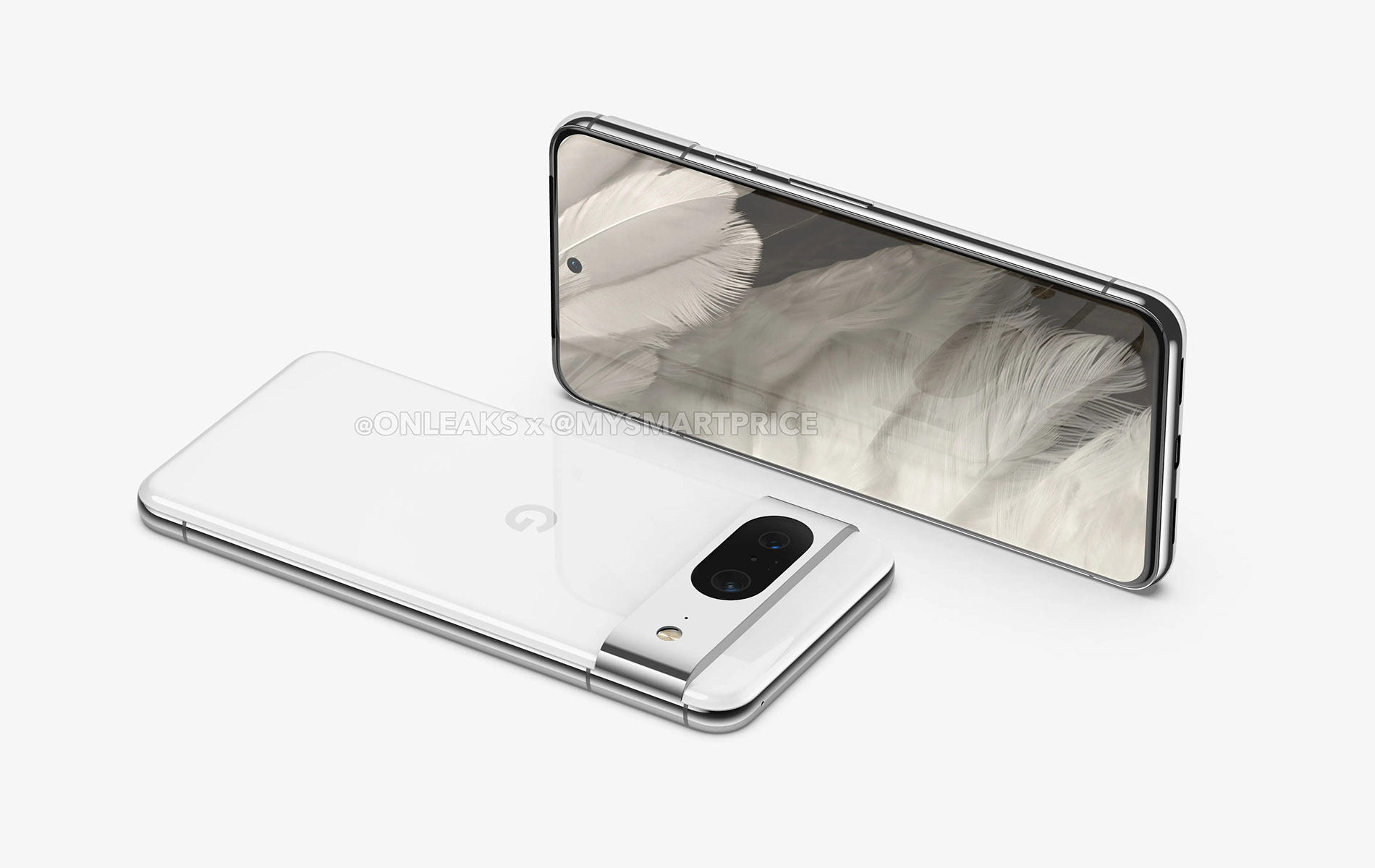 On the back of the Pixel 8, we still have that metal camera bar with dual camera setup. Google still isn't willing to give us the telephoto lens of the Pro version nor are they giving us whatever that weird sensor was in the Pixel 8 Pro renders.
Overall dimensions are 150.5 x 70.8 x 8.9mm for the Pixel 8. You can compare that to 155.6 x 73.2 x 8.7mm in the Pixel 7. I guess it is a good chunk smaller even if the display isn't. That's great news.
Google is expected to use its Tensor 3 chip in the Pixel 8 series and potentially change up the camera setup, but that's all mostly speculation. While these designs are now out in the wild, the rest of the Pixel 8 and Pixel 8 Pro story remains a mystery. I kind of like it that way.
Will we see these on the tease at Google I/O in a couple of months? Sure, why not.
// MySmartPrice