A new Google phone stopped through the FCC today, leaving us with a lot of questions and plenty of guesses. We don't know for sure what this device is yet, but I'd lean towards it being a Pixel 7a over the Pixel Fold. Let's talk about what we know.
A device under Google's ID hit the FCC with a model number of GHL1X. There are additional model numbers of G82U8, G0DZQ, GWKK3, all of which appear to be the same device. These could be region specific units or with different network bands, that sort of thing.
The FCC docs all call this a "phone" and not a tablet, so we can rule out of the Pixel Tablet. I wouldn't expect them to straight-up call it a "foldable" or something like that, but I have not yet found references to the device in different states during testing (ex: folded/closed or open). We've seen that happen with devices like the Surface Duo.
Below, we have some details about the device. We know it has WiFi 6E support, all of the sub-6 5G you could want, and NFC. I have not yet found references to 5G mmW, which is why I'm leaning towards it being a Pixel 7a.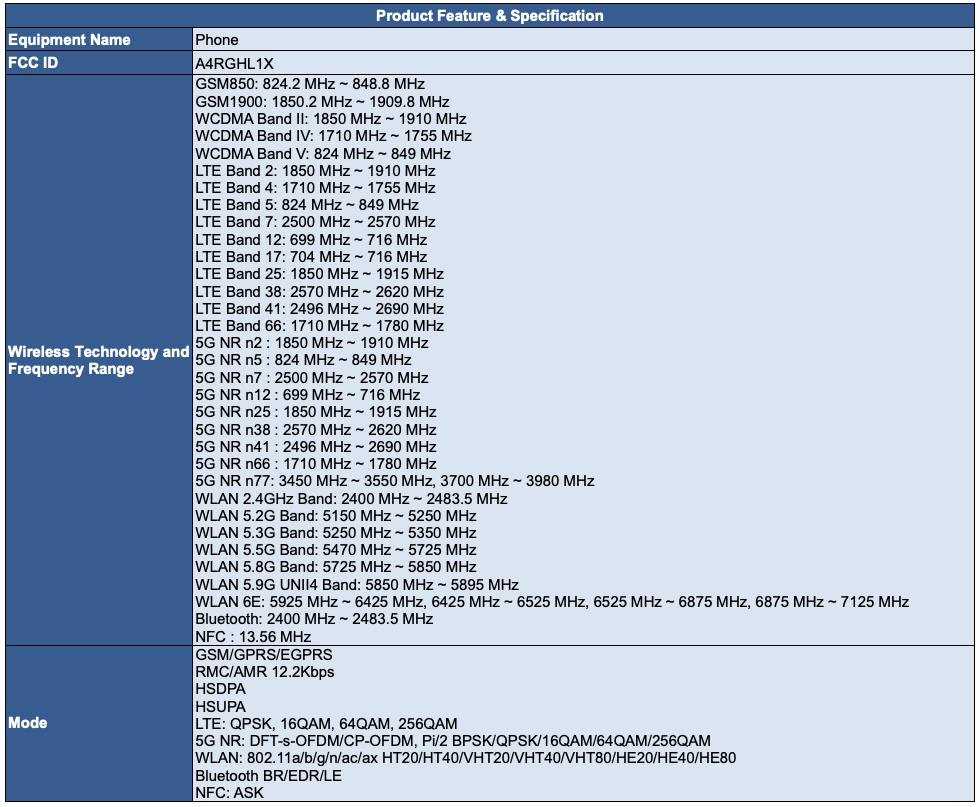 UPDATE: The G0DZQ model does have 5G mmW, so my theory that this is the Pixel 7a because it lacks mmW support is out. This could be the foldable, although again, I have not yet found references to the FCC testing while the phone is both open and closed. This device diagram from a power density test also shows the shape of a candybar style device, not a foldable.
As far as timing goes, the Pixel 6a stopped at the FCC last year in April before being announced in May at I/O. It didn't go up for sale until July, though.
I think that's mostly it for now.
// FCC