We recently learned via a photo similar to the one below that the Galaxy S11+ is expected to feature a humungous 5,000mAh battery. As people who enjoy good battery life, this pleases us. Today, we're learning via SamMobile that the smaller Galaxy S11 will also be no slouch in the battery department, pictured to feature around a 4,500mAh battery. Again, this pleases us.
Thanks to this new development, we have a pretty solid understanding of what kind of battery sizes to expect from the entire Galaxy S11 lineup: 3,800-3,900mAh for the Galaxy S11e, 4,500mAh for the Galaxy S11, and 5,000mAh for the Galaxy S11+.
World's most pixelated photo showing capacity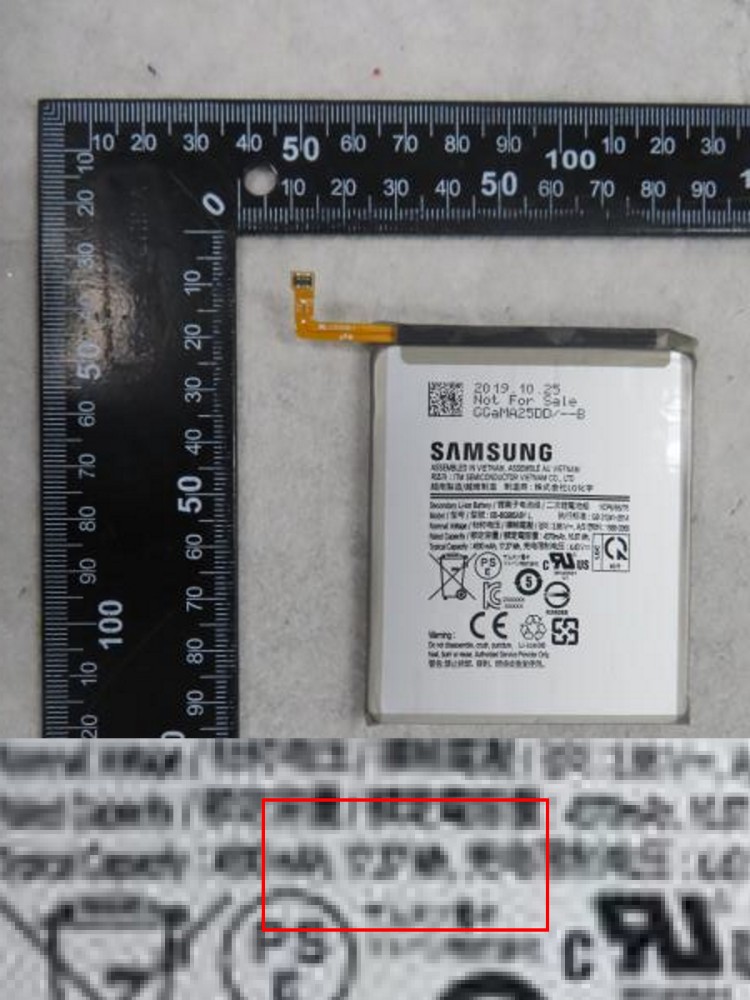 We mentioned in the Galaxy S11+'s battery size post that these phones are going to need every bit of juice they can squeeze out, due to reported inclusion of 108-megapixel cameras, 8K video recording, as well as support for 5G connectivity.
Samsung fans, this has to be exciting for you, right?
// SamMobile