If you need a smartwatch, the Galaxy Watch Active 2 is it.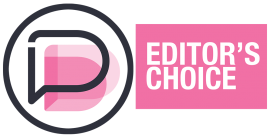 I've spent a good amount of the past year switching smartwatches whenever something new comes out. That's after mostly writing them off as unnecessary tech accessories that didn't do enough to justify dealing with shortcomings (like battery life). But with the arrival of decent watches like the Montblanc Summit 2, Fossil Sport, and Fossil Gen 5, I'm at a place where I almost can't live without a smartwatch on wrist at all times.
You'll notice I only mentioned Wear OS watches there and that's because Samsung's wearable offerings have never quite been for me. I tried the Gear S2 and couldn't stand it. I tried the Galaxy Watch and found it to be no better than my favorite Wear OS watches. I really just didn't like Samsung's Tizen OS, rotating bezels, the lack of apps, and battery life on-par with every other smartwatch, which isn't saying much.
But then a few weeks ago I bought a Galaxy Watch Active 2 and things have changed dramatically. I absolutely love this watch. It's close to being the only smartwatch on Android I'd tell you buy.
What's so good about the Galaxy Watch Active 2?
Battery Life: This is the first time I've owned a smartwatch that you can put through a pretty heavy workload and have it last a full 2 days. If you need it to just get through a single day, you will never ever, ever, ever, ever worry about it dying. Trust me on this.
Last weekend, I took the watch off the charger on Saturday AM and somehow didn't have to find a charger until Monday morning. That 2 days of battery life included two 40-minute runs with GPS and heartrate monitoring active, sleep tracking, regular heartrate monitoring throughout the day, and notifications on. In fact, I limit nothing on this watch other than which notifications pop-up. Again, a couple of 40 minute runs, notifications, sleep tracking, and heartrate monitoring, and this Watch Active 2 made it through an entire 2 days. There's no Wear OS watch on the planet that can replicate that.
That particular battery charge was on the bigger 44mm Watch Active 2 (340mAh), but I've also worn a 40mm Watch Active 2 (247mAh) for a solid week or two and it could probably last almost as long. Both watches are superb in the battery life department.
Display: The 1.35″ (44mm) and 1.2″ (40mm) displays on these watches look so good. They sort of bring me back to the old AMOLED days, where we talked about Samsung's AMOLEDs bringing out ridiculously punchy colors that weren't accurate, but that our eyes loved to look at. That's what you get here, yet it works so good on a watch because having colors that are extra vibrant helps showcase everything you do so much better than a display that might be flat or natural looking.
The displays here also get plenty bright and dark enough in all situations, react well to touches, and have viewing angles you want from a device you might not always be able to see straight-on.
Performance: Using a smartwatch that features a processor made within the last year or so is kind of nice, especially after using so many Wear OS watches that feature a Qualcomm chip out of the 1980s or 90s or whenever the hell they made the Wear 2100 and 3100. With the Watch Active 2, the year-old Exynos 9110 dual-core processor inside with 0.75GB RAM and 4GB storage just gets things done when you need them to.
Compare that to the top Wear 3100 watches that require 1GB RAM to not stutter themselves to death and 8GB storage, you really can't help but get mad at Qualcomm and Google for caring so little about Wear OS. Should they figure this whole chipset thing out, Wear OS would probably draw me back in, it's just that Samsung is presenting an actually useful watch experience right now.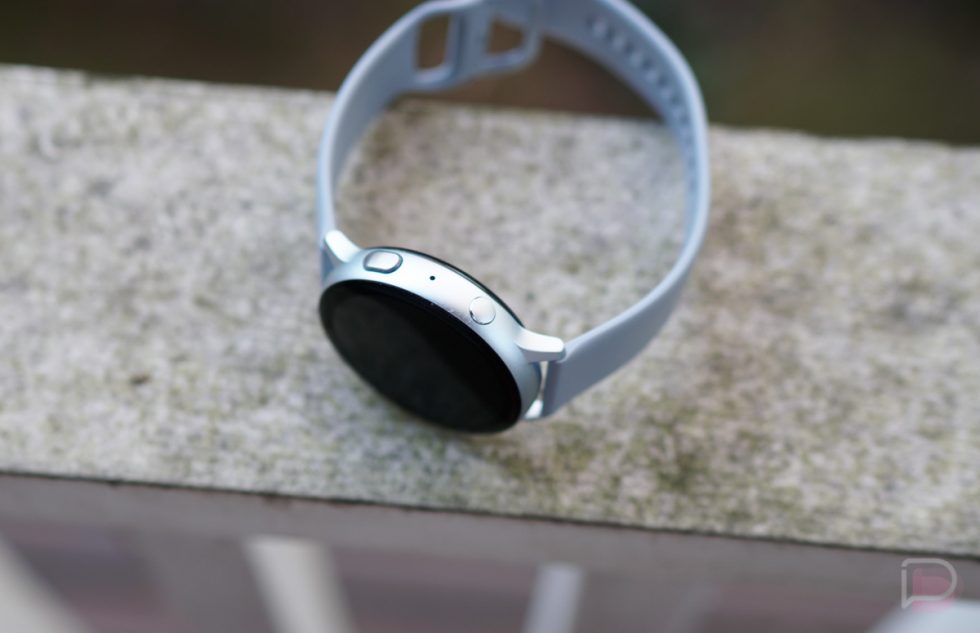 Other Stuff:
Sleep tracking: Yes, Samsung's Watch Active 2 does sleep tracking, something Wear OS wants nothing to do with unless you try and track it through the one 3rd party app available on the platform. Samsung has built it in natively to the watch experience and presents the data to you automatically. This is something that every single smartwatch or fitness wearable should do and it's inexcusable that Google hasn't implemented it yet.
Watch bands: Both watch sizes feature 20mm watch bands that can be easily swapped. The 44mm Active 2 I have came with a grey rubber sport band and it's actually pretty nice. I haven't even changed it and probably won't any time soon.
Touch bezel: These watches ditched the physical rotating bezel of previous Samsung watches and instead feature a touch bezel that's a part of the display. I know that some will think it's great, but I can tell you now that I've used it all of twice. It's a pain in the ass to use for me, though I can appreciate the technological feat.
Size: I love that you can choose between 44mm and 40mm sizes, but I also love that this watch doesn't wear so damn proud, like the Galaxy Watch did. The underside where the heartrate monitor sits seems to be so much flatter when on your wrist than the Galaxy Watch. These Watch Active 2 devices in either size lay quite nicely on my skinny little wrists.
Price: At full price the Galaxy Watch Active 2 drops in at $279.99 (40mm) and $299.99 (44mm), but for Black Friday, you can get both at $50 off, so $229.99 and $249.99. At full price they are reasonably priced and a better value than the Fossil Gen 5 (review). At that $50-off price, I kind of want to tell any smartwatch fan to go buy one right now.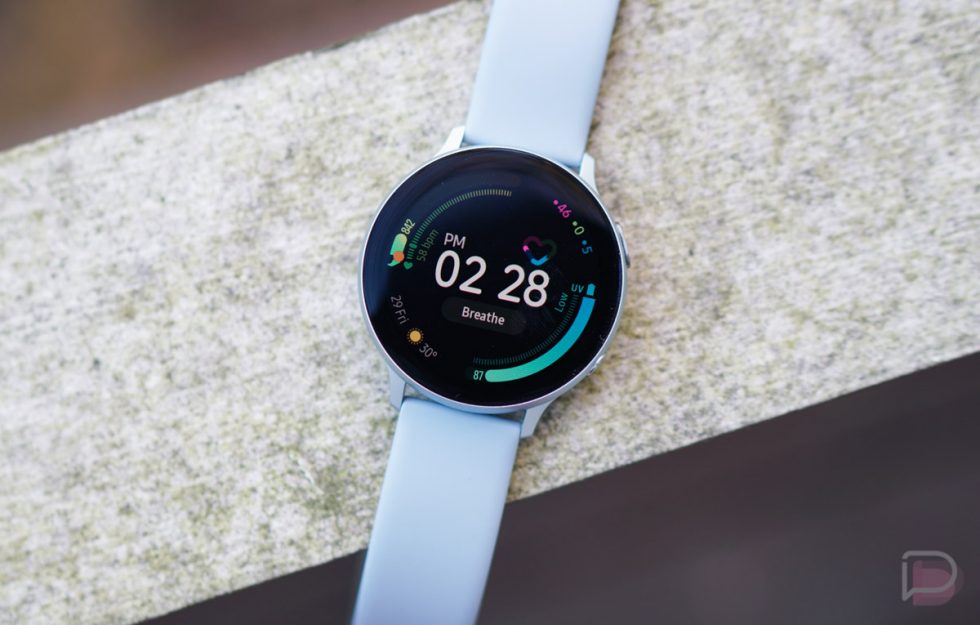 What's not so good about the Watch Active 2?
Samsung Health: This is just a preference thing, but there is no Google Fit on Samsung's watches. Not that I believe there should be, just understand that you are putting all of your health data into Samsung Health rather than Google Fit. It's a solid health tracking app and will get the job done for most people. It does lack integrations with many 3rd party services, though. I was able to connect to Strava, but I'm not sure there is much else.
Slow charging: I became spoiled by the Fossil Gen 5's ability to rapid charge from 0 to 100% in like 50 minutes. My biggest gripe about the Watch Active 2 is how slowly it charges when I slap it on its little slippery charging pad. I haven't quite clocked it yet from 0-100%, but I bet it's well over an hour. That's just too long of a period of time to be off your wrist. (UPDATE 12/2: I timed a charge from 5% to 100% and it took 2 hours. That's completely unacceptable.)
Apps: There are few good apps available for Samsung's watches. You won't find any of Google apps, so that means the Watch Active 2 is really a fitness device that shares notifications and bits of information with you. If you are cool with it only doing those things – and I'd argue that's all smartwatches should do – then I think you'll be fine using it. But if you want Google Maps or Google Keep or Google Assistant on here, you best look elsewhere.
I should point out that the app selection has gotten somewhat better in recent years. A good portion of the popular fitness apps are available now (Strava, Endomondo, Under Armour's apps), as is Uber's app and Spotify's. Still, it's not pretty, though I'm not sure it needs to be.
Buy a Galaxy Watch Active 2.
This may come as a shocker to those who have followed the site for a while and me on Twitter, as I've been critical of Samsung's watches in the past. I mean, really critical. So this pains me a bit to have flipped, but man, the Watch Active 2 is so good. I haven't been this giddy about a tech accessory in a while.