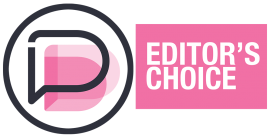 There's no getting around the fact that Wear OS as a platform hasn't evolved much in recent years, mostly because Google and Qualcomm, as the two major players powering it, don't seem invested. It's not dead, though, because companies like Fossil are trying to make the most of what's available and have turned out a number of decent options. With their newest watch, the Fossil Gen 5, I think they've actually made a pretty good smartwatch that's completely worth considering.
What is the Fossil Gen 5?
The Fossil Gen 5 is the newest Wear OS watch and platform from Fossil that will likely spawn a series of similar watches, all with the same specs, but with different cases or styles. It packs all of the currently available specs for a Wear OS watch, like the Snapdragon Wear 3100, 1.28-inch AMOLED display, 8GB storage, 1GB RAM, GPS, NFC, heartrate sensor, and a speaker.
All of that is wrapped in a metal 44mm case that is 12mm thick with support for easily swappable 22mm watch bands. It has 2 pushers and a rotating crown.
The Gen 5 comes in Carlyle and Julianna models, with three colorways or finishes for each. For this review, I have the Carlyle in "Smoke Stainless Steel."
The Fossil Gen 5 costs $295.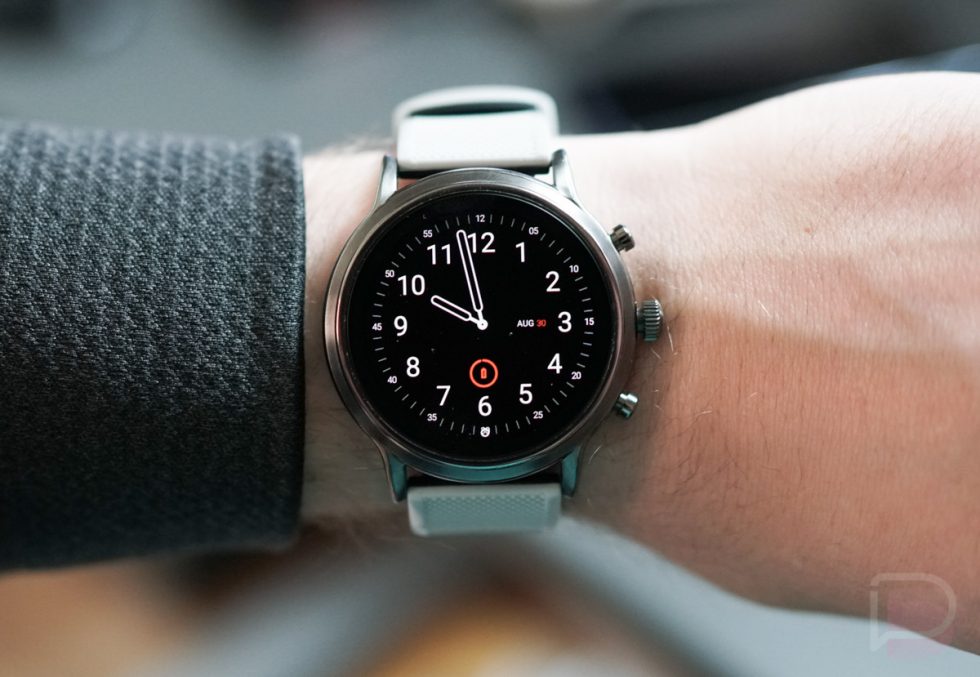 What's good, what's bad about the Fossil Gen 5?
Design: The Fossil Gen 5, as I mentioned above, sports a round 44mm metal case with pushers and a rotating crown. It has that sport styling that has taken over Wear OS watch design in recent years, which is fine, since the extra buttons and crown add functionality.
At 44mm you might think this watch is on the larger side, but I've got pretty thin wrists and by no means does it offend me. It wears on the smaller side, because the top-to-bottom lug width is almost identical to watches with smaller case sizes, like the Montblanc Summit 2 and new Misfit Vapor X.
At 12mm thick, it's neither super thin nor obnoxiously thick. In fact, in comparing to the Summit 2, its 2mm thinner, plus the lug placement allows it to lay flat across your wrist. While some watches give you that worry where you are always trying not to bang your watch on doorways or desks or whatever, the Fossil Gen 5 fits so good. You also don't get that obnoxious gap between lugs, watch band, and your wrist that most watches have.
If I had one knock on the Gen 5 design, it's probably the semi-thick bezel between the display and case. With a black watch face on, you might not notice it, but when anything other than black lights up the screen, you get to see that eyesore. If there is room for improvement, Fossil has to figure out a way to shrink that area and make this display more edge-to-edge.
Overall, in terms of design, I'm not sure Fossil could have designed this much better with all of the tech they put inside. While it would be great to see a slightly smaller case and less bezel, they pretty much nailed it.
Display: The 1.28-inch AMOLED circular display on the Fossil Gen 5 is completely fine. I mentioned the thick bezel above, which I wish were smaller, but other than that, the display gets the job done.
I found touch sensitivity to be good, viewing angles to be good enough, and brightness to be on par with other watches. I've let the watch run on auto brightness and it adjusts well depending on the environment. The watch is quick to wake with a touch on the display and the resolution is high enough that text is sharp.
Look, it's a small AMOLED display on a watch, there isn't a lot to talk to about or critique. It's fine.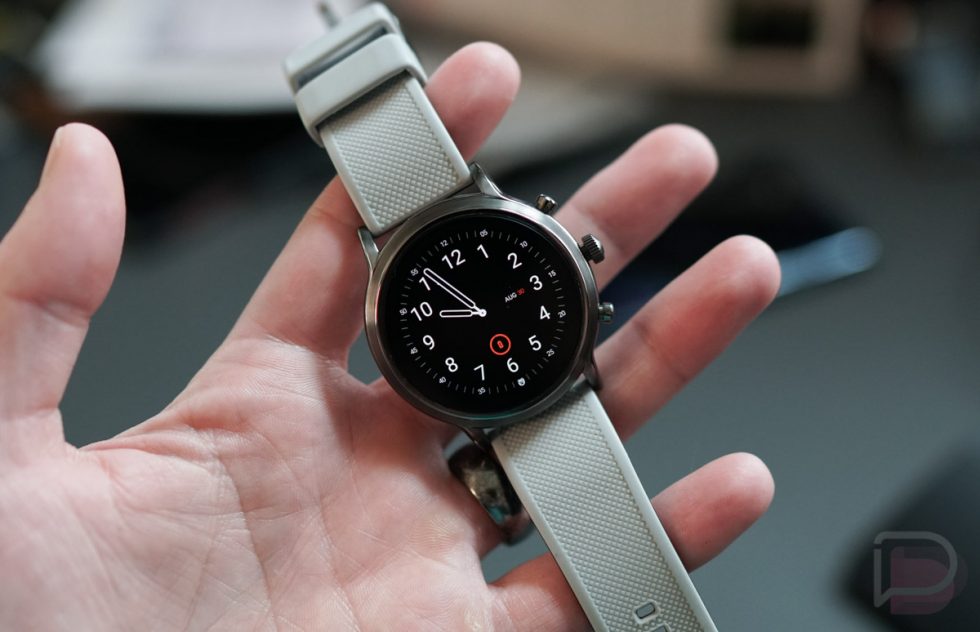 Performance: So this is where the Fossil Gen 5 stands out. Over the past year, it's become so obvious that Wear OS watches need 1GB RAM in order to run properly with little hesitation and frustration. We saw how 1GB RAM boosted the Ticwatch Pro 4G LTE recently and the Fossil Gen 5 gets that same boost over watches like the Fossil Sport.
This watch might not fly around in ways we think smartphones like the OnePlus 7 Pro do, but it certainly jumps in and out of activities faster than the vast majority of other watches. And again, you can thank that 1GB RAM for helping out.
Whether you're sliding into Tiles, Assistant, or opening the app drawer, the Fossil Gen 5 does it. Other watches, like the Fossil Sport, often hang when you try and load an app, the drawer, or check for current information in Tiles. The Fossil Sport has 512MB RAM and there is a noticeable difference when you've used it before the Gen 5.
If you've used any other Wear OS watch, you'll slap this on your wrist and say, "Holy shit, this is how a good watch should work." I'm not sure I can stress this enough, but the Fossil Gen 5 might actually make you happy to have on your wrist each day.
Battery Life: In the battery life department, the Fossil Gen 5 doesn't offer much over competing watches. In my testing, I get the same 1.5-day battery life that I get from all Wear OS watches.
My routine is typically to take the watch off the charger around 9AM, wear it all day and night, then put it back on the charger around 8AM the next morning. When I put it on the charger, it usually sits around 20-25% or so, so I could easily push it well into a 2nd day if I wanted to.
The Fossil Gen 5 does standout in the battery features it offers, though. Because Google has no interest in improving Wear OS, Fossil has at least tried to with 4 new battery modes that are on the Gen 5 and coming soon to older Fossil watches. Those battery modes are Extended Battery, Daily, Custom, and Time Only. The names give you a good description of their purpose and I tried to test most of them.
Daily is the everything-on option, Custom lets you choose items you want on or off (like WiFi, location, always-on display, etc.), Extended turns almost everything off while still letting you get notifications and heartrate data, and Time Only is just that, a time-only mode with no smart functionality.
For my testing, I mostly went with Custom. My settings left always-on screen to on, as well as touch-to-wake and Bluetooth. I turned off WiFi, the speaker, location, NFC (unless needed), tilt-to-wake, and "OK Google" detection. That's how I got to 20-25% left the next day, though when I triggered Extended for a period of time, I didn't necessarily see further battery life beyond my Custom setup because it's largely the way I had it. The couple of days I ran Extended I saw about 35% left the next day.
One of the best features of Fossil's new watches is their ability to fast charge. When I take my watch off wrist in the morning with 25% left, it takes less than an hour to get it back to 100%. Older watches often take much longer than that, which means more time off your wrist. With this watch, you could use it heavily (wear it all day, get workouts in, etc.) and slap it back on the charger with only a few minutes of time and get all the juice back. It's impressive and something that all watches need.
So again, battery life for me has been pretty typical for Wear OS, but there's added functionality here that you can tweak in order to extend it. Depending on your needs, I could see someone finding a way to get the Fossil Gen 5 to a full 2 days, just not much beyond that.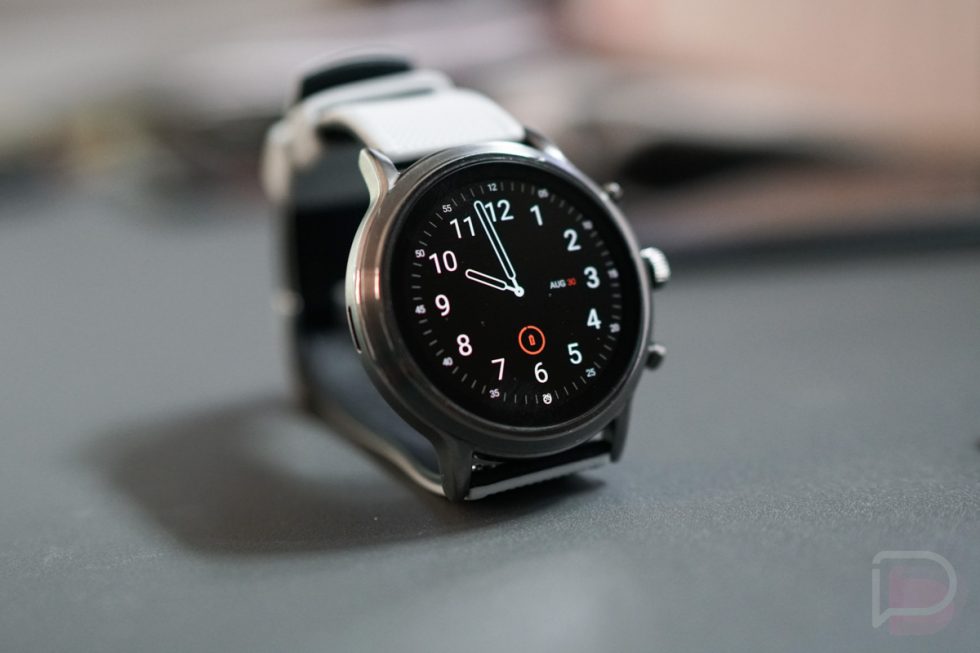 Price: At $295, the Fossil Gen 5 is not a cheap smartwatch. I know that a $300 accessory isn't ever going to be easy to justify, but this is the best available. I don't hate or love the price, though I do think it's fairly priced. Fossil put everything available in here, it runs better than any other watch, and it looks great.
The other thing to consider is the fact that Fossil hosts regular sales on watches. We've seen the Fossil Sport drop below $200 on multiple occasions, so don't be shocked if you see the Fossil Gen 5 in the low $200s before long. In fact, I'd bet on huge Black Friday and holiday sales that make this an easy pick-up.
Other notes:
Rotating crown: The rotating crown on this watch is the best I've used, even over the $1,000 crown on the Summit 2. It has such perfect sensitivity and a satisfying twist that I've found myself using in more than I have on other watches.
Watch band: For this review, I swapped out the bad stainless steel band that came with this Smoke watch and tossed on a Barton rubber sport strap. You can buy it here.
GPS & Heartrate: I didn't do a ton of fitness testing with this watch (sorry!), because I'm too into my Garmin Fenix 5 for workouts. With that said, I did take it for a single run and it tracked over GPS just fine. I also use the constant heartrate tracking day and night, though like the Fossil Sport, there's no real way to know how accurate it is. It does match my resting heartrate from my Garmin for the most part, if that helps.
Watch face: The watch face you are seeing throughout this review is Pear Watch Face. It's awesome and can be found here.
Unboxing and Overview
Should you buy the Fossil Gen 5?
Being straight here, yeah, I think this is one of the first Wear OS watches worth buying. I like the Fossil Gen 5 a lot and have enjoyed wearing it every day for the past couple of weeks. I'm actually a bit sad that I'm about to put it down for a few days to do some Misfit Vapor X testing.
The Fossil Gen 5 has few flaws, runs smoothly, lasts as long as its competitors, features battery options that are actually useful, and looks fantastic in its not-too-big 44mm case. There are a number of case colorways and finishes to choose from, bands are easy to swap (which I did, obviously), and my guess is that it'll wear nicely on most wrists.
At $295, this isn't a cheap watch, but it's got the goods. I'd tell you to pull the trigger if you've got the cash and are interested in Wear OS. If you don't want to spend that much, give it a month or so and I bet we'll see some discounts.
Shop Fossil Gen 5 watches: