Thanks to @OnLeaks, we've recently had a look at the Galaxy S11 and Galaxy S11e. Today, it's the Galaxy S11+.
The first things to note, according to these 3rd-party renders, is that the front of all three devices look very much the same. All sport the centered camera cutout, just like this year's Galaxy Note 10. And in terms of symmetry, it looks a lot better versus the Galaxy S10 lineup's cutouts that were positioned to the right side of the device.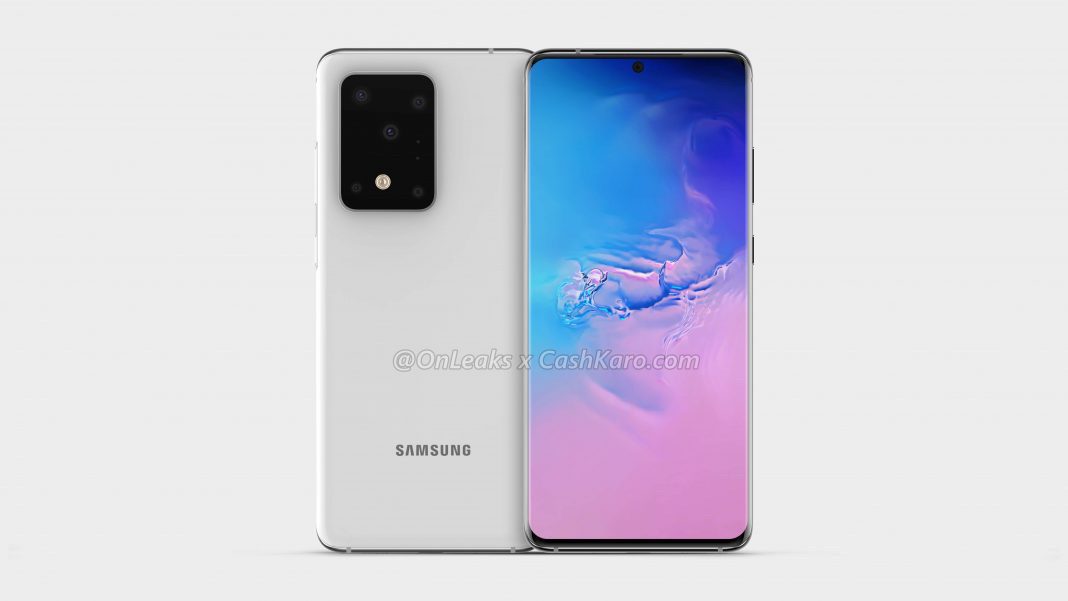 On the backside, things get a bit wild on the Galaxy S11+. From our count, there appears to be five camera lenses, along with two additional sensors. That's a lot of glass and the report that was posted alongside these renders doesn't make it clear exactly what kind of camera lenses we'll be getting from Samsung.
If you want a guess from us, we could see Samsung using a standard lens, telephoto lens, ultra wide angle, plus a couple of additional lenses to help create the 108MP still photos that are being reported for the device. 8K video recording has also been rumored, but if that's accurate, let's hope base storage and heat management has been seriously considered in the design of the device.
Overall, much like the past renders, we like what we see. What's your take?
// CashKaro