Personally, I wasn't a major Galaxy S10e fan this year, mostly because I didn't appreciate the fingerprint reader placement. I know Kellen liked it, though. Over the weekend, renders from @OnLeaks have hit the web, and given their history of accuracy in the renders department, it seems like this could be our first look at the Galaxy S11e for 2020.
According to these renders, the Galaxy S11e looks gorgeous and very similar to the previous Galaxy S11 renders we saw last week.
On the backside, the renders showcase a large camera module with multiple sensors, a frontside with very minimal bezels and a centered camera cutout along the top, plus no plainly evident fingerprint reader. This leads the creator of the renders to believe that Samsung will deploy an in-display reader for the Galaxy S11e.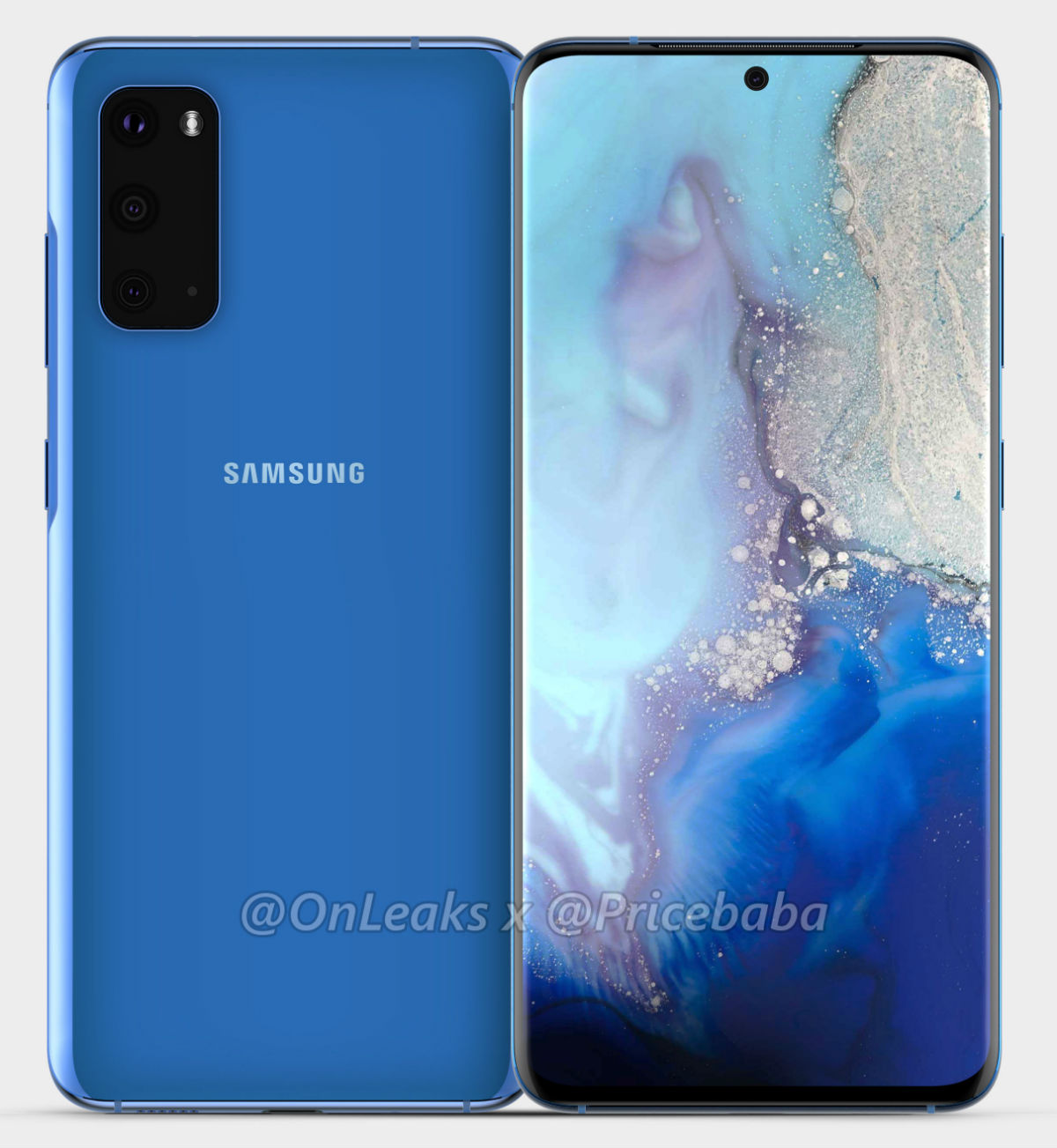 For reported specs, the S11e is said to feature a Snapdragon 865 processor, approximately 6.25-inch display, 6GB RAM (maybe a higher model, too), 128GB+ UFS 3.0 storage, and around a 4,000mAh battery.
While this looks like a hot phone, I hope Samsung doesn't step too far away from what made the Galaxy S10e tempting over the standard Galaxy S10 and Galaxy S10+. I would hope this hardware remains relatively small and lightweight, with Samsung able to get away with charging less for the device. If Samsung makes the "e" line fully equipped with the best specs and high price, then what's the point?
// pricebaba