There are some things you need to know, though.
I still consider the original Moto 360 to be the best designed smartwatch to date. It certainly had its flaws (like the flat tire and ancient TI chipset), but it created so many smartwatch fans out of the gate, many of which picked up the Moto 360 (2nd gen) a year later. Unfortunately, that was it from Motorola in the smartwatch department as sales dropped, Wear OS failed to convince customers it added value to their life, and the Apple Watch picked up steam. We've all sort of hoped Motorola might come back and give it another try.
Today, "Motorola" has sort of done that with the 3rd generation Moto 360 that ticks a lot of the boxes you expect from a 2019 Wear OS watch. There's one important piece of information you need to know before you get too excited.
Motorola did not make this new Moto 360 (3rd gen). Instead, for those who weren't aware, Motorola licenses the sh*t out of its name to all sorts of accessory makers who make products with their branding that sure look like they might be from Motorola. They are not. This is not. The new Moto 360 (3rd gen) is from a company called eBuyNow eCommerce.
Still reading and want to hear more? OK!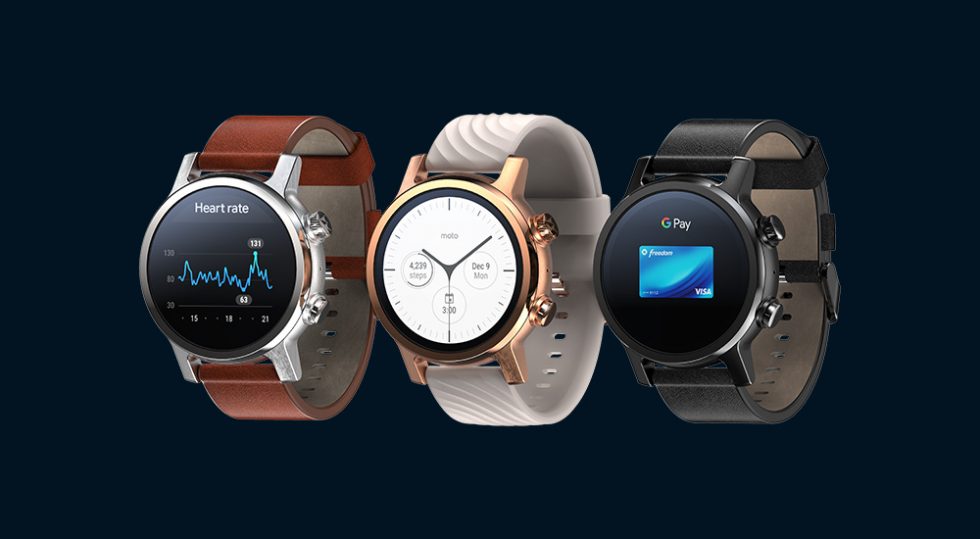 The new Moto 360 runs Wear OS, is powered by the Snapdragon Wear 3100, and has a 1.2″ circular AMOLED always-on display, 355mAh battery with fast charging (plus a battery saver mode), 1GB RAM, 8GB storage, Bluetooth 4.2, NFC, GPS, heartrate monitor, and 3ATM water resistance. The case weighs in at 42.8mm wide and 11.68mm thick, weighs 52g, and is made of stainless steel. It supports 20mm straps. There's two buttons on its right side, one of which doubles as a rotating crown.
When it launches in December in the US, Canada, and the UK, the new Moto 360 will cost $349.99. Pre-orders open in November moto360.com.
To be honest, this watch looks pretty awesome. It has a slick design that brings back memories of the Moto 360 (2nd gen), but packs in all of the same specs you'll find in the Fossil Gen 5, which is currently our favorite Wear OS watch that we think most people should buy.
Do I think you should buy this or even consider pre-ordering it? Eh, that's a tough one! I have no idea who eBuyNow is or if they'll support the watch for more than 6 months in software or hardware. Motorola did license their name to them, but I'm not sure that means much in the long run. You won't go to Motorola for support here, you'll instead hope eBuyNow is there to help.
We'll try to get a hold of one.