Hopefully, it's not an Apple Watch clone.
Pieces of evidence pointing towards Xiaomi making and releasing its first Wear OS smartwatch have started lining up in recent weeks with a date now targeted for a possible reveal. Through a Weibo page today, Xiaomi tells us to mark our calendars for a November 5 product reveal that will include a watch.
The image, which you can see below, shows a squircle-ish shape that could be hinting at the product's design. If that's the case, you can't help but consider the Apple Watch resemblance, knowing that Xiaomi has made an Apple copycat product a time or twenty.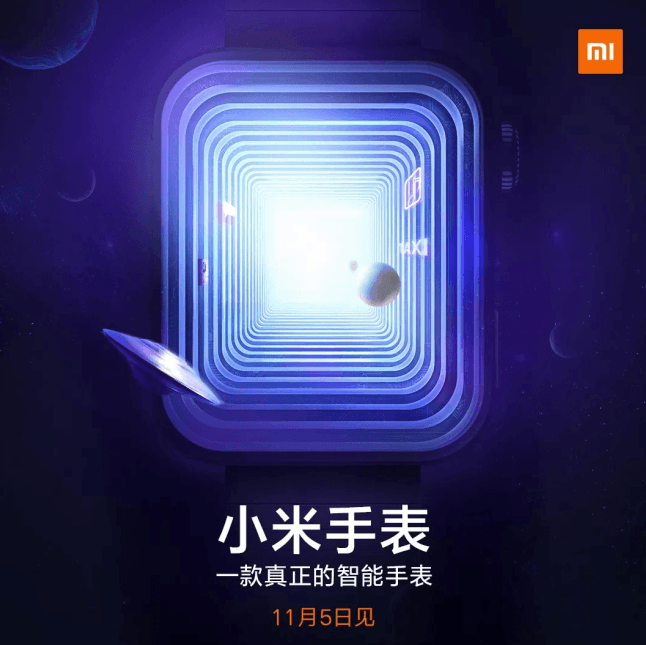 Now, we believe this watch could run Wear OS because references to a Xiaomi watch were spotted by 9to5Google in the official Wear OS app a month ago. The device was referred to as the "Mi Watch," plus there was a mention of "Mi Wear," which could be tied to a companion app of some sort.
I think my takeaway from this all is that I'm super excited for Xiaomi to make a Wear OS watch. They tend to design really pretty devices, even if they are often questionably close to products that Apple makes. They also make ultra-affordable products, though not many have shipped to the US. I hope this device does or that we can find ways to import it, because I wouldn't be shocked if Xiaomi adds meaningful features to it in the way that Fossil did to Wear OS with the Gen 5 series.
You should consider that Xiaomi has made smartwatches in the past under the Amazfit brand name. Many of the Amazfit models are designed like classic smartwatches rather than the Apple Watch and have been well-received. Maybe we'll get a surprise next week with a product more like those than Apple's.
// WinFuture