The Google Nest Mini, one of the last remaining unseen devices expected to be shown off tomorrow by Google, has now been revealed. The image above shows off the only exterior hardware difference, though there are some internal changes worth talking about.
The leak comes from WinFuture, who posted chalk and charcoal versions (there could be coral and sky blue versions too), as well as some lifestyle photos of the new Nest Mini.
According to their write-up, the new Nest Mini is actually identical in size to the original Google Home Mini. The only real difference on the exterior is going to be that screw cutout you can see, so that you can hang the device on a wall. We knew this was going to be a part of the device, thanks to FCC documents that showed up about a month ago. Other than the screw hole, we have a power port and a mute switch. If you were hoping for a 3.5mm audio port that was rumored, you will be disappointed.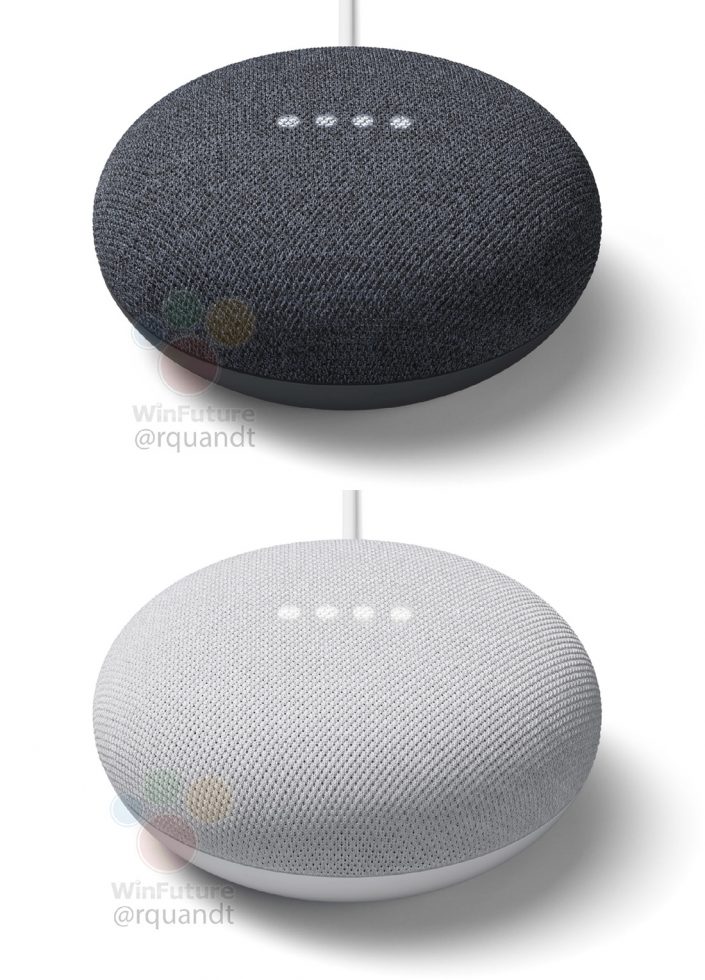 So what's new if the device looks the same and doesn't have an audio port? Well, the specs include 802.11ac WiFi, Bluetooth 5.0, and Chromecast support. Since that's nothing special, do know that the charger supplies 15W of power, so there's a chance we get a better speaker…? Tough to say. I guess Google does have a surprise for us tomorrow – selling us on why we need a Nest Mini.
Speaking of surprises, in one of the lifestyle images, we see a girl laying on a bed with her new Nest Mini attached to the wall. What's interesting about this photo is the laptop or notebook sitting next to her. Is that the new Pixelbook Go that's also rumored to arrive tomorrow? It could be!
Enhance!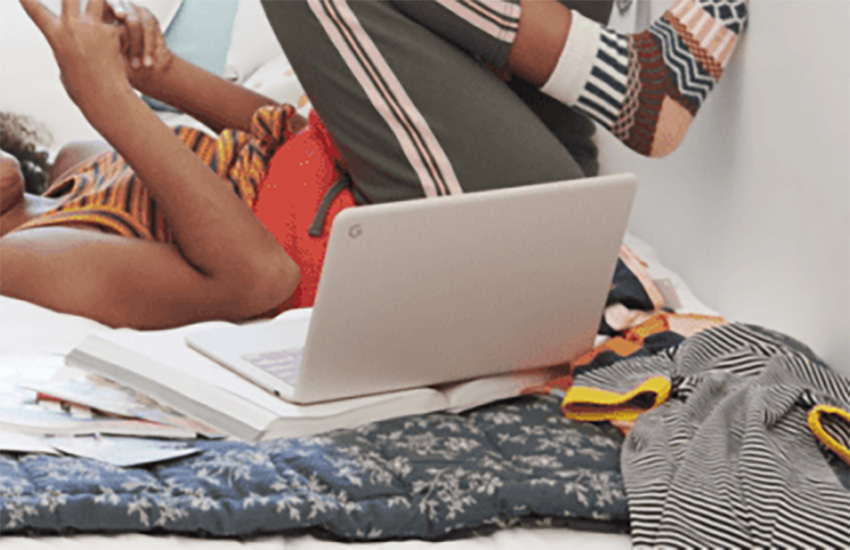 Sure looks like it. That's most definitely not a regular Pixelbook from a couple of years ago. It has all of the roundness of that Pixelbook Go leak from last week.
We're hours away from officialness!
// WinFuture