The rumored Google Nest Mini is no longer a rumor, as the device stopped by the FCC this morning. Under model number H2C, the new Mini is likely to be a similar shape and size to the original Google Home Mini, only with a couple of nice upgrades.
The FCC tests show that Bluetooth and WiFi are onboard, as you would expect. The bottom of the device might reveal the new goods, though.
If you take a look at the image below, you can see a pear-shaped hole cutout towards the top that should allow you to hang a Google Nest Mini wherever on a nail or screw. That's the same shape and size for a wall mount that we have seen on numerous devices over the years.
In addition to that, the bottom right corner could be a new addition or nothing new at all. On the original Google Home Mini, that bottom right spot served as the mute switch. We could be seeing that again here. However, a rumor suggested Google may add a 3.5mm audio port to the Nest Mini and that could very well be it. It's impossible to tell for sure, since the FCC didn't test a 3.5mm port, just keep it in mind.
Other than those two items, expect a pretty similar device to the original Home Mini.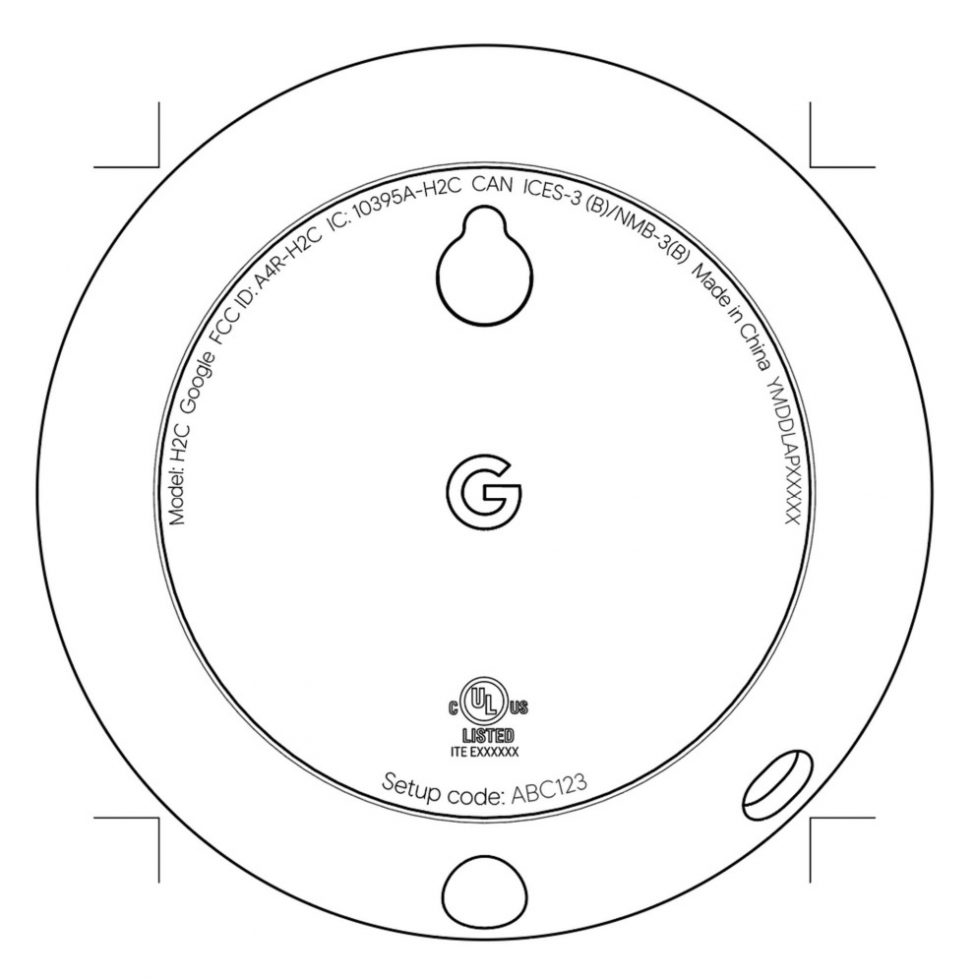 // FCC