More Fossil Group brands announced smartwatches this morning, with new Wear OS devices soon to hit the market from Puma, Diesel, and Emporio Armani. To clarify, Puma isn't owned by Fossil Group, but Fossil is obviously handling this wearable device for them. This is quite common.
Much like these three brands, the watches differ quite a bit. The Puma Smartwatch is catered more to the fitness folk (it's a rebranded and redesigned Fossil Sport), the Diesel Axial is for people who like bulkier designs (it's a rebranded Fossil Gen 5 with a different casing), and the Emporio Armani looks more sleek and comes in a variety of colors (and is also a Gen 5, but in a different casing).
Full specs can be viewed below.
---
Puma Smartwatch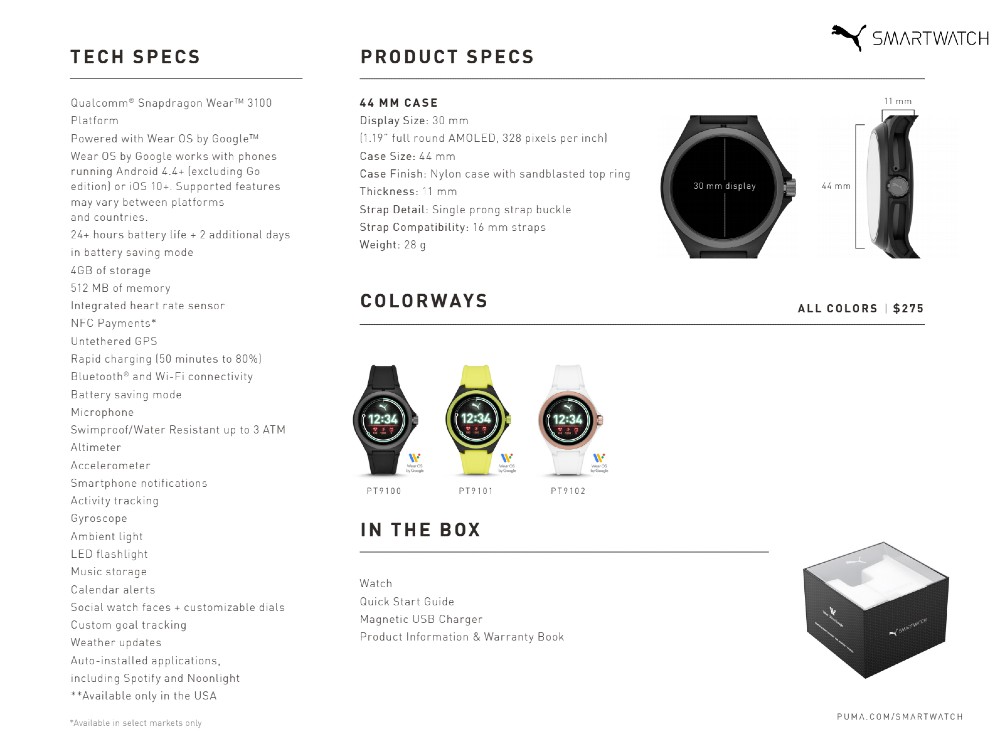 Emporio Armani Smartwatch 3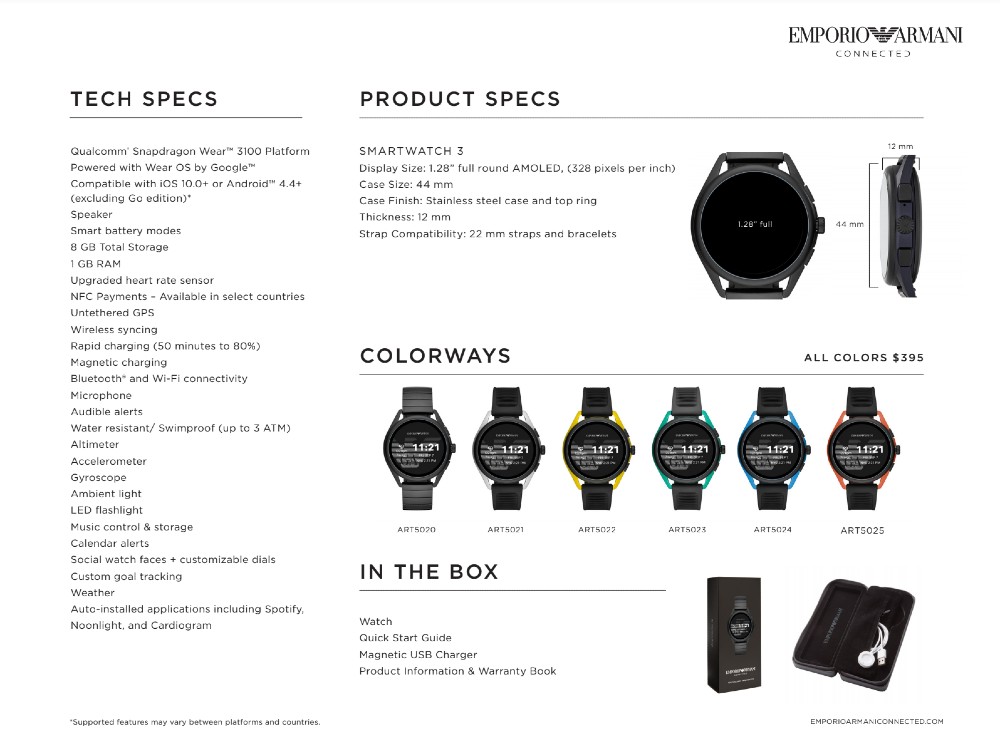 Diesel Axial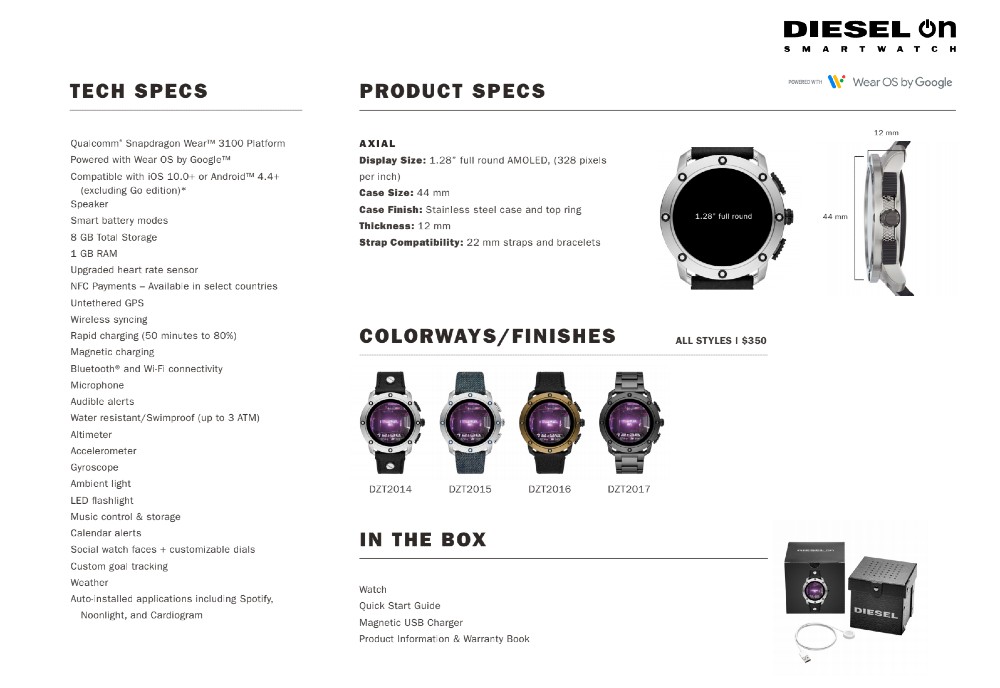 ---
For pricing and availability, the Puma Smartwatch will be available for $275 starting in November. Both the Armani and Diesel will be available in October, with the Armani priced at $275 and the Diesel at $350.
New Wear OS watches are fun!