The latest on future OnePlus product releases suggests we may get new goods by the end of September, including a OnePlus 7T and OnePlus 7T Pro, alongside the new OnePlus TV. Throughout the week, we've learned a lot about the OnePlus 7T while the 7T Pro has remained somewhat of a mystery. That just changed.
The OnePlus 7T Pro has leaked in a couple of CAD-based renders that show a device with an identical design to the OnePlus 7 Pro. That's not at all shocking, as OnePlus often releases "T" versions of phones with upgraded internals rather than massively tweaked designs.
As you can see in the images here, the triple camera layout sits vertically along the phones back, while a pop-up selfie camera shows off its coolness. That should mean another all-display front with no notch or hole punch and what should mean another 90Hz beauty of an AMOLED panel.
The blue color you see here is a new "Haze Blue," while the black and orange version does indeed say "McLaren" at the bottom. A new McLaren Edition adds to the partnership from the OnePlus 6T, where we saw faster charging, more RAM, and a big storage bucket inside of that snazzy paint job.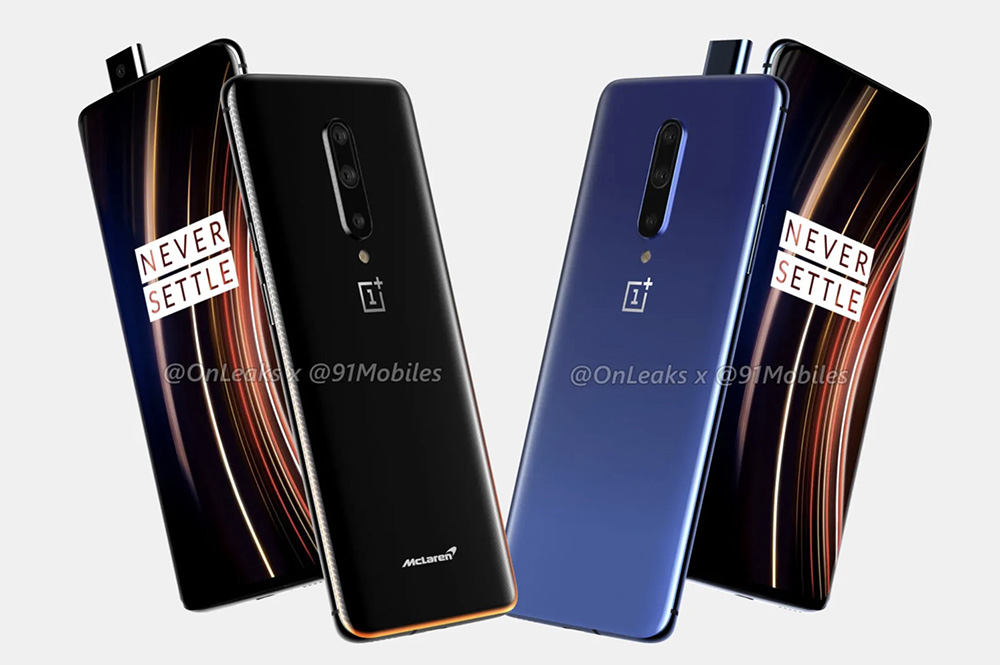 You ready for new OnePlus products? While I'll never say "no" to new goods, I'm just wondering what on Earth they'll upgrade for this T model. The OnePlus 7 Pro was already mega-stacked.
// 91 Mobiles